Taxi Transfer from Fiumicino Airport to Civitavecchia - Cruise Terminal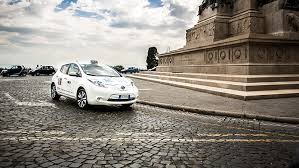 The most convenient way to reach the cruise terminal in Civitavecchia from Fiumicino airport is by taxi.
You should look for the official white taxis marked with the "Comune di Roma"  symbol on the door and the licence number. You will be able to find a taxi rank outside Terminals; T1, T2 ,T3 and T5.
Since 2012 there is a fixed  price of 120 € from Fiumicino airport to the port of Civitavecchia.  The distance is 60 km from Civitavecchia and it's a 50 minutes ride.
A taxi or a private car transfer is by no means the most economical option, it is for sure the fastest and stress free.
You should ignore touts who may approach you at the airport, offering a taxi service, they might not be licensed drivers.
Rome Airport Taxi Fares
FCO Airport to Civitavecchia port (cruise terminal)
120 €
Useful Tips
The taxis in Rome can take up to 4 people with 4 luggage
There is a flat cost of 120 €, that remains the same no matter the time zone
Make sure that the driver restarts the meter as soon as the ride begins, feel free to show that you are aware of the flat fee to Civitavecchia port
It will take you approximately 50 minutes from FCO to the cruise terminal depending on traffic
Taking the train from Fiumicino Airport to Civitavecchia port - Cruise Terminal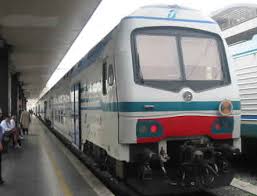 There is the possibility to reach the port of Civitavecchia by train, there is no direct line though from Fiumicino Airport and you need to make at least one train change.
You need to take the FL1 train from the railway terminal outside of Terminal 3. You should jump off at Roma Trastevere station and change to FL5 train to Civitavecchia port.
It will take you about two hours to reach the cruise terminal train station and will cost you around 13 € per person.
For detailed train schedule you can look at Trenitalia
ROME AIRPORT TRAIN TICKET PRICES
From Fiumicino Airport - FL1 train
One way ticket
8 €
From Roma Trastevere - FL5 train
One way ticket
4.60 €
Children under 12 years old
If they accompanied by one adult (One child for a paying adult)
Free
USEFUL TIPS
There are no trains after 23:38 that depart from Fiumicono Railway station
Keep in mind that you will need to change a train line that will equires some walking with luggage, and very likely going up and down flights of stairs
Train tickets can be bought either online at Trenitalia site or from the ticket machines before your entrance to the platforms
Make sure that you validate your tickets at the designed validation machines
From Civitavecchia train station to the piers you need to take a local "Argo" bus - ticket costs 2 €