How to get from Istanbul New Airport to City Centre
Istanbul New Airport was officially inaugurated in October 2018, with later stages of the airport opening regularly until completion. The airport is expected to be a huge Eurasian passenger terminal and set to compete with some of the largest airports in the world, however, it currently only holds limited flight operations. The airport receives all flights from Ataturk Airport from March 2019. Currently, taxis and buses are the only way to and from the airport since it's initial opening in October 2018. The airport is located in the northern area of Arnavutköy and should take around 50 minutes to reach Taksim in the city centre. The approximate cost of a taxi, based on metered fare, is around 30€ (200₺). Bus services are up and running and will take between 60-90 minutes depending on traffic. The cost is around 5€ (30₺). Welcome Pickups предлагает встречу и дружественное знакомство с городом Istanbul по цене обычного такси. Нажмите сюда, чтобы узнать цену.
ЗАКАЗАТЬ ТАКСИ ПО ФИКСИРОВАННОЙ ЦЕНЕ
Powered by
Никаких скрытых платежей - предоплаченная фиксированная цена.

Встреча и Приветствие у выхода.

Отмена брони за сутки и возврат средств
I used Welcome Pickups twice. On time and english speaking drivers.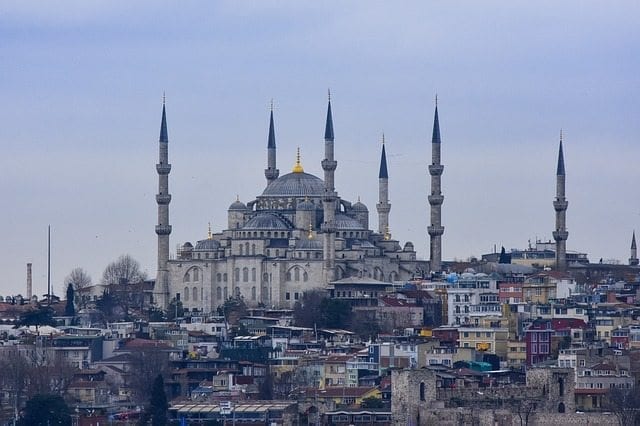 ВАРИАНТ

ЦЕНА

ВРЕМЯ

НАЛИЧИЕ

Taxi

€30

45min
24/7

Welcome Pickups

€40

45min
24/7
Надежный, профессиональный водитель вовремя встретит вас прямо у выхода. Отличные отзывы, фиксированная цена, нет скрытых сборов, гибкая политика отмены.
Metro

€

min
–
Bus

€6

70min
24/7