As a vacation rental owner or property manager, you know that one of the most frequently asked questions from your guests is "How do I get to the property?". This could be because your vacation rental is in a difficult to reach location, or it could simply be because your guests don't know how to navigate the public transportation in your city. Whatever the reason, spending precious hours trying to organise transfers and fielding calls from guests that have got lost is something you want to avoid. 
Creating a detailed transfer guide for your guests in one way to help them reach your property. You will need to add information about bus and train lines that reach your vacation rental, the times they run and the cost of tickets. You will also need to mention taxi services and provide detailed directions from the airport or train station to your property, so your guest and the taxi driver can follow them. However, creating this type of guide can be extremely time-consuming and the information and prices are constantly changing, so it will need updating regularly.
Another option is to use a private transfer service. However, setting this up for each guest can be a bit of an operational nightmare. As a property manager, you will need to set aside around an hour a day and follow a number of important steps:
Request all travel information from your guests. This includes their arrival time, flight number, number of passengers in their group and number of large pieces of luggage. This will determine how many cars they will need and what time the drivers should arrive to pick them up.
You will then need to shop around for the best price and choose a reliable transfer provider. Be sure to check reviews when doing this to ensure you are providing the best experience possible for your guests, the last thing you want is a bad transfer affecting your review score.
Contact your chosen transfer provider and book the transfer for your guests.
Send a message to your guests confirming their transfer is booked and then answer any follow-up questions they may have.
You will then need to facilitate or complete the necessary payments for their transfer. You can have the guests pay directly through a link or add this cost to the price of their stay with you.
Finally, you will need to follow up with the transfer provider on the day of the pickup to ensure that your guests will be picked up at the arranged time.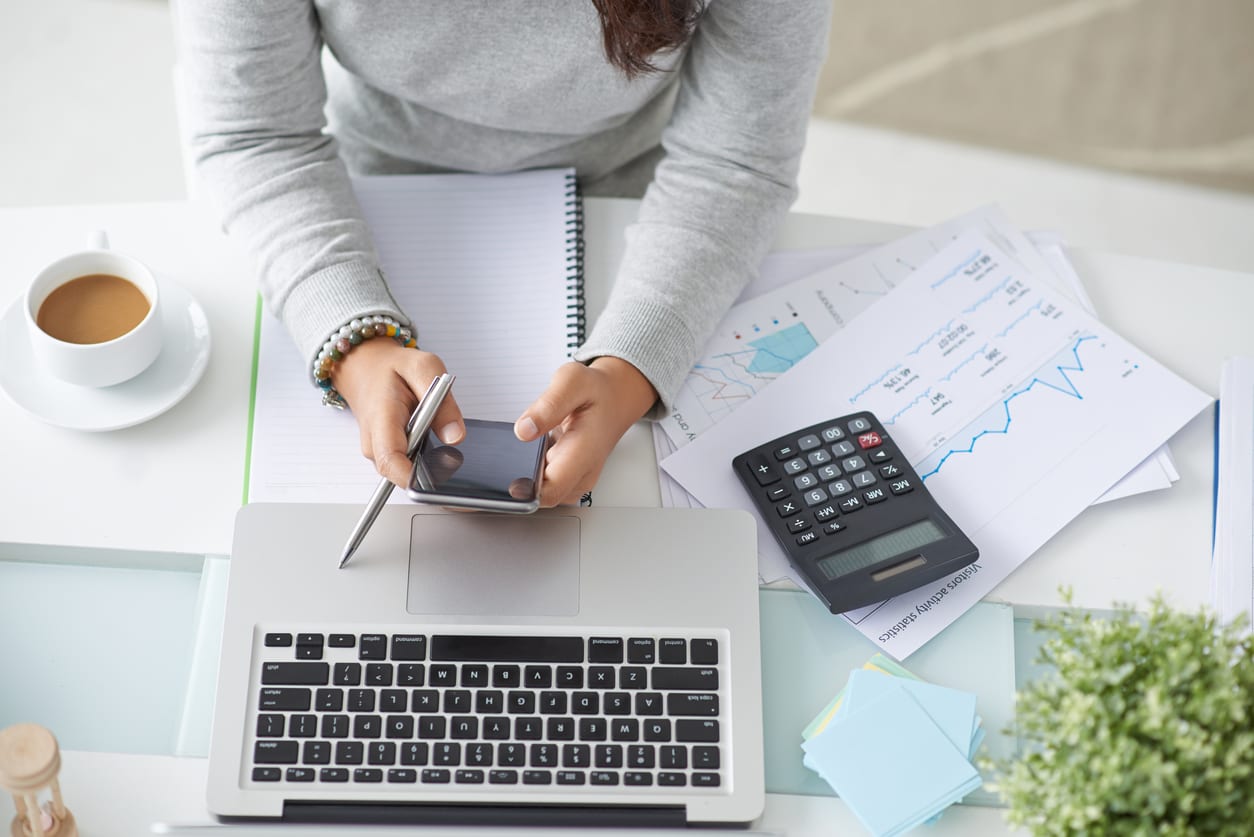 During these steps, many small details can also go wrong, such as a delayed flight, flight cancellations, lost luggage or a driver that doesn't know the area very well. These are things that you will need to find solutions for. All of this is slowly eating away at your day, so you have less and less time to spend doing more important tasks and generating extra revenue from your property management business.
Instead, why not use a trusted, world-renowned transfer company like Welcome Pickups for Vacation Rentals to automate, outsource and monitor your guest's pickups. At Welcome Pickups, we eliminate the need for you to waste time organising transfers for your guests, as we take care of all the details and time-consuming legwork for you. Your guests can book directly through Welcome Pickups, ask any questions they may have and pay online, so you can remove all of these time-consuming steps from your booking process. 
For example, let's say you spend an average of 30-minutes to complete all the steps for each guest transfer. That means that if you used Welcome Pickups as your transfer provider, you could save: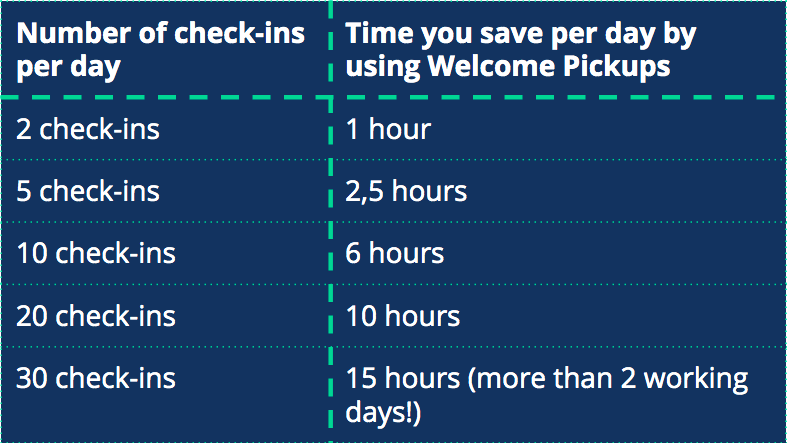 So, how does it work? At Welcome Pickups, we create a fully personalised transfer page, optimised with your branding and photos, which allows your guest to book and pay online in less than one minute. We then help you add your personal Welcome link into your automated guest communication, at no extra cost. This means that your guests receive automatic notifications reminding them to book their transfer to your vacation rental. Throughout the process, we will have our first-class customer service team standing by to answer any questions, update bookings and deal with cancellations, so you won't need to spend time on any additional guest communication. 
To ensure the smoothest check-in possible, all of our drivers will track any flight delays or cancellations and relay this information to you. They will then provide you with a new, accurate arrival time to your property. To make things even easier, you can track the live progress of your guest's transfer from any smart device. This allows you to spend less time worrying about your guest's transfer and more time making sure everything is perfect for when your guests arrive. 
What makes Welcome Pickups even more special is that there's no sign-up, monthly or yearly fees. You simply get given a commission every time one of your guests book through your affiliate link on your personalised landing page. So, why not let Welcome Pickups take care of all your guest's transfer needs, so you can save at least one hour per day to spend on more important tasks.