');mask-image:url('data:image/svg+xml;utf8,');mask-mode:alpha;-webkit-mask-repeat:no-repeat;mask-repeat:no-repeat;-webkit-mask-size:contain;mask-size:contain;-webkit-mask-position:center;mask-position:center;border-radius:0}}.wp-block-latest-comments__comment{font-size:15px;line-height:1.1;list-style:none;margin-bottom:1em}.has-avatars .wp-block-latest-comments__comment{min-height:36px;list-style:none}.has-avatars .wp-block-latest-comments__comment .wp-block-latest-comments__comment-excerpt,.has-avatars .wp-block-latest-comments__comment .wp-block-latest-comments__comment-meta{margin-left:52px}.has-dates .wp-block-latest-comments__comment,.has-excerpts .wp-block-latest-comments__comment{line-height:1.5}.wp-block-latest-comments__comment-excerpt p{font-size:14px;line-height:1.8;margin:5px 0 20px}.wp-block-latest-comments__comment-date{color:#8f98a1;display:block;font-size:12px}.wp-block-latest-comments .avatar,.wp-block-latest-comments__comment-avatar{border-radius:24px;display:block;float:left;height:40px;margin-right:12px;width:40px}.wp-block-latest-posts.alignleft{margin-right:2em}.wp-block-latest-posts.alignright{margin-left:2em}.wp-block-latest-posts.wp-block-latest-posts__list{list-style:none}.wp-block-latest-posts.wp-block-latest-posts__list li{clear:both}.wp-block-latest-posts.is-grid{display:flex;flex-wrap:wrap;padding:0}.wp-block-latest-posts.is-grid li{margin:0 16px 16px 0;width:100%}@media (min-width:600px){.wp-block-latest-posts.columns-2 li{width:calc(50% - 16px)}.wp-block-latest-posts.columns-3 li{width:calc(33.33333% - 16px)}.wp-block-latest-posts.columns-4 li{width:calc(25% - 16px)}.wp-block-latest-posts.columns-5 li{width:calc(20% - 16px)}.wp-block-latest-posts.columns-6 li{width:calc(16.66667% - 16px)}}.wp-block-latest-posts__post-date{display:block;color:#6c7781;font-size:13px}.wp-block-latest-posts__post-excerpt{margin-top:8px;margin-bottom:16px}.wp-block-latest-posts__featured-image img{height:auto;width:auto}.wp-block-latest-posts__featured-image.alignleft{margin-right:1em}.wp-block-latest-posts__featured-image.alignright{margin-left:1em}.wp-block-latest-posts__featured-image.aligncenter{margin-bottom:1em;text-align:center}.wp-block-media-text{ /*!rtl:begin:ignore*/direction:ltr; /*!rtl:end:ignore*/display:-ms-grid;display:grid;-ms-grid-columns:50% 1fr;grid-template-columns:50% 1fr;-ms-grid-rows:auto;grid-template-rows:auto}.wp-block-media-text.has-media-on-the-right{-ms-grid-columns:1fr 50%;grid-template-columns:1fr 50%}.wp-block-media-text.is-vertically-aligned-top .wp-block-media-text__content,.wp-block-media-text.is-vertically-aligned-top .wp-block-media-text__media{-ms-grid-row-align:start;align-self:start}.wp-block-media-text.is-vertically-aligned-center .wp-block-media-text__content,.wp-block-media-text.is-vertically-aligned-center .wp-block-media-text__media,.wp-block-media-text .wp-block-media-text__content,.wp-block-media-text .wp-block-media-text__media{-ms-grid-row-align:center;align-self:center}.wp-block-media-text.is-vertically-aligned-bottom .wp-block-media-text__content,.wp-block-media-text.is-vertically-aligned-bottom .wp-block-media-text__media{-ms-grid-row-align:end;align-self:end}.wp-block-media-text .wp-block-media-text__media{ /*!rtl:begin:ignore*/-ms-grid-column:1;grid-column:1;-ms-grid-row:1;grid-row:1; /*!rtl:end:ignore*/margin:0}.wp-block-media-text .wp-block-media-text__content{direction:ltr; /*!rtl:begin:ignore*/-ms-grid-column:2;grid-column:2;-ms-grid-row:1;grid-row:1; /*!rtl:end:ignore*/padding:0 8%;word-break:break-word}.wp-block-media-text.has-media-on-the-right .wp-block-media-text__media{ /*!rtl:begin:ignore*/-ms-grid-column:2;grid-column:2;-ms-grid-row:1;grid-row:1 /*!rtl:end:ignore*/}.wp-block-media-text.has-media-on-the-right .wp-block-media-text__content{ /*!rtl:begin:ignore*/-ms-grid-column:1;grid-column:1;-ms-grid-row:1;grid-row:1 /*!rtl:end:ignore*/}.wp-block-media-text>figure>img,.wp-block-media-text>figure>video{max-width:unset;width:100%;vertical-align:middle}.wp-block-media-text.is-image-fill figure.wp-block-media-text__media{height:100%;min-height:250px;background-size:cover}.wp-block-media-text.is-image-fill figure.wp-block-media-text__media>img{position:absolute;width:1px;height:1px;padding:0;margin:-1px;overflow:hidden;clip:rect(0,0,0,0);border:0}@media (max-width:600px){.wp-block-media-text.is-stacked-on-mobile{-ms-grid-columns:100%!important;grid-template-columns:100%!important}.wp-block-media-text.is-stacked-on-mobile .wp-block-media-text__media{-ms-grid-column:1;grid-column:1;-ms-grid-row:1;grid-row:1}.wp-block-media-text.is-stacked-on-mobile.has-media-on-the-right .wp-block-media-text__media,.wp-block-media-text.is-stacked-on-mobile .wp-block-media-text__content{-ms-grid-column:1;grid-column:1;-ms-grid-row:2;grid-row:2}.wp-block-media-text.is-stacked-on-mobile.has-media-on-the-right .wp-block-media-text__content{-ms-grid-column:1;grid-column:1;-ms-grid-row:1;grid-row:1}}.wp-block-navigation>ul{display:block;list-style:none;margin:0;padding-left:0}@media (min-width:600px){.wp-block-navigation>ul{display:flex;flex-wrap:wrap}}.wp-block-navigation>ul ul{list-style:none;padding-left:0;margin-top:0;margin-left:0}.wp-block-navigation>ul ul li{margin:0}.wp-block-navigation>ul li{z-index:1}.wp-block-navigation>ul li:focus-within,.wp-block-navigation>ul li:hover{cursor:pointer;z-index:99999}.wp-block-navigation>ul li:focus-within>ul,.wp-block-navigation>ul li:hover>ul,.wp-block-navigation>ul li ul:focus,.wp-block-navigation>ul li ul:hover{visibility:visible;opacity:1;display:flex;flex-direction:column}.wp-block-navigation>ul>li ul{position:absolute;left:0;top:100%;min-width:200px;max-width:200px;opacity:0;transition:opacity .1s linear;visibility:hidden}.wp-block-navigation,.wp-block-navigation .block-editor-block-list__layout{display:flex;flex-wrap:wrap}.wp-block-navigation .block-editor-block-list__layout .block-editor-block-list__layout{width:200px}.wp-block-navigation .block-editor-inner-blocks>.block-editor-block-list__layout>.wp-block{margin:0;width:auto}.wp-block-navigation,.wp-block-navigation>.wp-block-navigation__container{align-items:center;width:100%}.wp-block-navigation>.wp-block-navigation-link,.wp-block-navigation>.wp-block-navigation__container>.wp-block-navigation-link{display:flex;margin-top:0;margin-bottom:0}.wp-block-navigation .wp-block-navigation-link{position:relative;margin:0;min-height:56px;display:flex;line-height:1.4}.wp-block-navigation .wp-block-navigation-link .wp-block,.wp-block-navigation .wp-block-navigation-link .wp-block-navigation-link{min-height:auto;padding:0}.wp-block-navigation .wp-block-navigation-link .wp-block .wp-block-navigation-link{margin:0}.wp-block-navigation .wp-block-navigation-link>.block-editor-inner-blocks{display:none}.wp-block-navigation .wp-block-navigation-link.has-child>.wp-block-navigation__container,.wp-block-navigation .wp-block-navigation-link.is-editing.has-child>.block-editor-inner-blocks{display:flex;border:1px solid rgba(0,0,0,.15);position:absolute;z-index:1;top:100%;left:0}.wp-block-navigation .wp-block-navigation-link.has-child>.wp-block-navigation__container .block-editor-inner-blocks,.wp-block-navigation .wp-block-navigation-link.has-child>.wp-block-navigation__container .wp-block-navigation__container,.wp-block-navigation .wp-block-navigation-link.is-editing.has-child>.block-editor-inner-blocks .block-editor-inner-blocks,.wp-block-navigation .wp-block-navigation-link.is-editing.has-child>.block-editor-inner-blocks .wp-block-navigation__container{left:100%;top:-1px}.wp-block-navigation .wp-block-navigation-link .block-editor-inner-blocks,.wp-block-navigation .wp-block-navigation-link .wp-block-navigation__container{background-color:inherit;color:inherit}.wp-block-navigation .wp-block-navigation-link .wp-block-navigation-link__content{display:flex;align-items:center;width:max-content;padding:6px 16px}.wp-block-navigation .wp-block-navigation-link .wp-block-navigation-link:first-child:not(:only-child) .wp-block-navigation-link__content{padding-top:8px}.wp-block-navigation .wp-block-navigation-link .wp-block-navigation-link:last-child .wp-block-navigation-link__content{padding-bottom:8px}.wp-block-navigation .wp-block-navigation-link.has-child .wp-block-navigation-link__content{min-width:100%;padding-right:32px;position:relative}.wp-block-navigation .wp-block-navigation-link .wp-block-navigation-link__submenu-icon{position:absolute;right:16px}.wp-block-navigation .wp-block-navigation-link .wp-block-navigation-link__submenu-icon svg{fill:currentColor}.wp-block-navigation .wp-block-navigation-link .wp-block-navigation-link svg{transform:rotate(0)}.wp-block-navigation .wp-block-navigation-link.has-text-color .wp-block-navigation-link__content{color:inherit}.wp-block-navigation.is-style-light .wp-block-navigation-link:not(.has-text-color)>.block-editor-inner-blocks,.wp-block-navigation.is-style-light .wp-block-navigation-link:not(.has-text-color)>.wp-block-navigation__container,.wp-block-navigation .wp-block-navigation-link:not(.has-text-color)>.block-editor-inner-blocks,.wp-block-navigation .wp-block-navigation-link:not(.has-text-color)>.wp-block-navigation__container{color:#111}.wp-block-navigation.is-style-light .wp-block-navigation-link:not(.has-background)>.block-editor-inner-blocks,.wp-block-navigation.is-style-light .wp-block-navigation-link:not(.has-background)>.wp-block-navigation__container,.wp-block-navigation .wp-block-navigation-link:not(.has-background)>.block-editor-inner-blocks,.wp-block-navigation .wp-block-navigation-link:not(.has-background)>.wp-block-navigation__container{background-color:#fff}.wp-block-navigation.is-style-dark .wp-block-navigation-link:not(.has-text-color)>.block-editor-inner-blocks,.wp-block-navigation.is-style-dark .wp-block-navigation-link:not(.has-text-color)>.wp-block-navigation__container{color:#fff}.wp-block-navigation.is-style-dark .wp-block-navigation-link:not(.has-background)>.block-editor-inner-blocks,.wp-block-navigation.is-style-dark .wp-block-navigation-link:not(.has-background)>.wp-block-navigation__container{background-color:#333}.wp-block-navigation .wp-block-navigation-link.has-child>.wp-block-navigation__container{display:flex;flex-direction:column;padding:0}.wp-block-navigation>ul>li>a{display:flex;align-items:center}.wp-block-navigation>ul>li:first-of-type>a{padding-left:0}.wp-block-navigation>ul>li:last-of-type>a{padding-right:0}.wp-block-navigation.items-justified-left>ul{justify-content:flex-start}.wp-block-navigation.items-justified-center>ul{justify-content:center}.wp-block-navigation.items-justified-right>ul{justify-content:flex-end}.is-small-text{font-size:14px}.is-regular-text{font-size:16px}.is-large-text{font-size:36px}.is-larger-text{font-size:48px}.has-drop-cap:not(:focus):first-letter{float:left;font-size:8.4em;line-height:.68;font-weight:100;margin:.05em .1em 0 0;text-transform:uppercase;font-style:normal}p.has-background{padding:20px 30px}p.has-text-color a{color:inherit}.wp-block-pullquote{padding:3em 0;margin-left:0;margin-right:0;text-align:center}.wp-block-pullquote.alignleft,.wp-block-pullquote.alignright{max-width:290px}.wp-block-pullquote.alignleft p,.wp-block-pullquote.alignright p{font-size:20px}.wp-block-pullquote p{font-size:28px;line-height:1.6}.wp-block-pullquote cite,.wp-block-pullquote footer{position:relative}.wp-block-pullquote .has-text-color a{color:inherit}.wp-block-pullquote:not(.is-style-solid-color){background:none}.wp-block-pullquote.is-style-solid-color{border:none}.wp-block-pullquote.is-style-solid-color blockquote{margin-left:auto;margin-right:auto;text-align:left;max-width:60%}.wp-block-pullquote.is-style-solid-color blockquote p{margin-top:0;margin-bottom:0;font-size:32px}.wp-block-pullquote.is-style-solid-color blockquote cite{text-transform:none;font-style:normal}.wp-block-pullquote cite{color:inherit}.wp-block-quote.is-large,.wp-block-quote.is-style-large{margin:0 0 16px;padding:0 1em}.wp-block-quote.is-large p,.wp-block-quote.is-style-large p{font-size:24px;font-style:italic;line-height:1.6}.wp-block-quote.is-large cite,.wp-block-quote.is-large footer,.wp-block-quote.is-style-large cite,.wp-block-quote.is-style-large footer{font-size:18px;text-align:right}.wp-block-rss.alignleft{margin-right:2em}.wp-block-rss.alignright{margin-left:2em}.wp-block-rss.is-grid{display:flex;flex-wrap:wrap;padding:0;list-style:none}.wp-block-rss.is-grid li{margin:0 16px 16px 0;width:100%}@media (min-width:600px){.wp-block-rss.columns-2 li{width:calc(50% - 16px)}.wp-block-rss.columns-3 li{width:calc(33.33333% - 16px)}.wp-block-rss.columns-4 li{width:calc(25% - 16px)}.wp-block-rss.columns-5 li{width:calc(20% - 16px)}.wp-block-rss.columns-6 li{width:calc(16.66667% - 16px)}}.wp-block-rss__item-author,.wp-block-rss__item-publish-date{display:block;color:#6c7781;font-size:13px}.wp-block-search{display:flex;flex-wrap:wrap}.wp-block-search .wp-block-search__label{width:100%}.wp-block-search .wp-block-search__input{flex-grow:1;max-width:360px}.wp-block-search .wp-block-search__button{margin-left:10px}.wp-block-separator.is-style-wide{border-bottom-width:1px}.wp-block-separator.is-style-dots{background:none!important;border:none;text-align:center;max-width:none;line-height:1;height:auto}.wp-block-separator.is-style-dots:before{content:"\00b7 \00b7 \00b7";color:currentColor;font-size:20px;letter-spacing:2em;padding-left:2em;font-family:serif}.wp-block-social-links{display:flex;justify-content:flex-start;padding-left:0;padding-right:0;margin-left:0}.wp-block-social-links .wp-social-link a,.wp-block-social-links .wp-social-link a:hover{text-decoration:none;border-bottom:0;box-shadow:none}.wp-social-link{display:block;width:36px;height:36px;border-radius:36px;margin-right:8px;transition:transform .1s ease}@media (prefers-reduced-motion:reduce){.wp-social-link{transition-duration:0s}}.wp-social-link a{padding:6px;display:block;line-height:0;transition:transform .1s ease}.wp-social-link a,.wp-social-link a:active,.wp-social-link a:hover,.wp-social-link a:visited,.wp-social-link svg{color:currentColor;fill:currentColor}.wp-social-link:hover{transform:scale(1.1)}.wp-block-social-links.aligncenter{justify-content:center;display:flex}.wp-block-social-links:not(.is-style-logos-only) .wp-social-link{background-color:#f0f0f0;color:#444}.wp-block-social-links:not(.is-style-logos-only) .wp-social-link-amazon{background-color:#f90;color:#fff}.wp-block-social-links:not(.is-style-logos-only) .wp-social-link-bandcamp{background-color:#1ea0c3;color:#fff}.wp-block-social-links:not(.is-style-logos-only) .wp-social-link-behance{background-color:#0757fe;color:#fff}.wp-block-social-links:not(.is-style-logos-only) .wp-social-link-codepen{background-color:#1e1f26;color:#fff}.wp-block-social-links:not(.is-style-logos-only) .wp-social-link-deviantart{background-color:#02e49b;color:#fff}.wp-block-social-links:not(.is-style-logos-only) .wp-social-link-dribbble{background-color:#e94c89;color:#fff}.wp-block-social-links:not(.is-style-logos-only) .wp-social-link-dropbox{background-color:#4280ff;color:#fff}.wp-block-social-links:not(.is-style-logos-only) .wp-social-link-etsy{background-color:#f45800;color:#fff}.wp-block-social-links:not(.is-style-logos-only) .wp-social-link-facebook{background-color:#1977f2;color:#fff}.wp-block-social-links:not(.is-style-logos-only) .wp-social-link-fivehundredpx{background-color:#000;color:#fff}.wp-block-social-links:not(.is-style-logos-only) .wp-social-link-flickr{background-color:#0461dd;color:#fff}.wp-block-social-links:not(.is-style-logos-only) .wp-social-link-foursquare{background-color:#e65678;color:#fff}.wp-block-social-links:not(.is-style-logos-only) .wp-social-link-github{background-color:#24292d;color:#fff}.wp-block-social-links:not(.is-style-logos-only) .wp-social-link-goodreads{background-color:#eceadd;color:#382110}.wp-block-social-links:not(.is-style-logos-only) .wp-social-link-google{background-color:#ea4434;color:#fff}.wp-block-social-links:not(.is-style-logos-only) .wp-social-link-instagram{background-color:#f00075;color:#fff}.wp-block-social-links:not(.is-style-logos-only) .wp-social-link-lastfm{background-color:#e21b24;color:#fff}.wp-block-social-links:not(.is-style-logos-only) .wp-social-link-linkedin{background-color:#0577b5;color:#fff}.wp-block-social-links:not(.is-style-logos-only) .wp-social-link-mastodon{background-color:#3288d4;color:#fff}.wp-block-social-links:not(.is-style-logos-only) .wp-social-link-medium{background-color:#02ab6c;color:#fff}.wp-block-social-links:not(.is-style-logos-only) .wp-social-link-meetup{background-color:#f6405f;color:#fff}.wp-block-social-links:not(.is-style-logos-only) .wp-social-link-pinterest{background-color:#e60122;color:#fff}.wp-block-social-links:not(.is-style-logos-only) .wp-social-link-pocket{background-color:#ef4155;color:#fff}.wp-block-social-links:not(.is-style-logos-only) .wp-social-link-reddit{background-color:#fe4500;color:#fff}.wp-block-social-links:not(.is-style-logos-only) .wp-social-link-skype{background-color:#0478d7;color:#fff}.wp-block-social-links:not(.is-style-logos-only) .wp-social-link-snapchat{background-color:#fefc00;color:#fff;stroke:#000}.wp-block-social-links:not(.is-style-logos-only) .wp-social-link-soundcloud{background-color:#ff5600;color:#fff}.wp-block-social-links:not(.is-style-logos-only) .wp-social-link-spotify{background-color:#1bd760;color:#fff}.wp-block-social-links:not(.is-style-logos-only) .wp-social-link-tumblr{background-color:#011835;color:#fff}.wp-block-social-links:not(.is-style-logos-only) .wp-social-link-twitch{background-color:#6440a4;color:#fff}.wp-block-social-links:not(.is-style-logos-only) .wp-social-link-twitter{background-color:#21a1f3;color:#fff}.wp-block-social-links:not(.is-style-logos-only) .wp-social-link-vimeo{background-color:#1eb7ea;color:#fff}.wp-block-social-links:not(.is-style-logos-only) .wp-social-link-vk{background-color:#4680c2;color:#fff}.wp-block-social-links:not(.is-style-logos-only) .wp-social-link-wordpress{background-color:#3499cd;color:#fff}.wp-block-social-links:not(.is-style-logos-only) .wp-social-link-yelp{background-color:#d32422;color:#fff}.wp-block-social-links:not(.is-style-logos-only) .wp-social-link-youtube{background-color:#ff0100;color:#fff}.wp-block-social-links.is-style-logos-only .wp-social-link{background:none;padding:4px}.wp-block-social-links.is-style-logos-only .wp-social-link svg{width:28px;height:28px}.wp-block-social-links.is-style-logos-only .wp-social-link-amazon{color:#f90}.wp-block-social-links.is-style-logos-only .wp-social-link-bandcamp{color:#1ea0c3}.wp-block-social-links.is-style-logos-only .wp-social-link-behance{color:#0757fe}.wp-block-social-links.is-style-logos-only .wp-social-link-codepen{color:#1e1f26}.wp-block-social-links.is-style-logos-only .wp-social-link-deviantart{color:#02e49b}.wp-block-social-links.is-style-logos-only .wp-social-link-dribbble{color:#e94c89}.wp-block-social-links.is-style-logos-only .wp-social-link-dropbox{color:#4280ff}.wp-block-social-links.is-style-logos-only .wp-social-link-etsy{color:#f45800}.wp-block-social-links.is-style-logos-only .wp-social-link-facebook{color:#1977f2}.wp-block-social-links.is-style-logos-only .wp-social-link-fivehundredpx{color:#000}.wp-block-social-links.is-style-logos-only .wp-social-link-flickr{color:#0461dd}.wp-block-social-links.is-style-logos-only .wp-social-link-foursquare{color:#e65678}.wp-block-social-links.is-style-logos-only .wp-social-link-github{color:#24292d}.wp-block-social-links.is-style-logos-only .wp-social-link-goodreads{color:#382110}.wp-block-social-links.is-style-logos-only .wp-social-link-google{color:#ea4434}.wp-block-social-links.is-style-logos-only .wp-social-link-instagram{color:#f00075}.wp-block-social-links.is-style-logos-only .wp-social-link-lastfm{color:#e21b24}.wp-block-social-links.is-style-logos-only .wp-social-link-linkedin{color:#0577b5}.wp-block-social-links.is-style-logos-only .wp-social-link-mastodon{color:#3288d4}.wp-block-social-links.is-style-logos-only .wp-social-link-medium{color:#02ab6c}.wp-block-social-links.is-style-logos-only .wp-social-link-meetup{color:#f6405f}.wp-block-social-links.is-style-logos-only .wp-social-link-pinterest{color:#e60122}.wp-block-social-links.is-style-logos-only .wp-social-link-pocket{color:#ef4155}.wp-block-social-links.is-style-logos-only .wp-social-link-reddit{color:#fe4500}.wp-block-social-links.is-style-logos-only .wp-social-link-skype{color:#0478d7}.wp-block-social-links.is-style-logos-only .wp-social-link-snapchat{color:#fff;stroke:#000}.wp-block-social-links.is-style-logos-only .wp-social-link-soundcloud{color:#ff5600}.wp-block-social-links.is-style-logos-only .wp-social-link-spotify{color:#1bd760}.wp-block-social-links.is-style-logos-only .wp-social-link-tumblr{color:#011835}.wp-block-social-links.is-style-logos-only .wp-social-link-twitch{color:#6440a4}.wp-block-social-links.is-style-logos-only .wp-social-link-twitter{color:#21a1f3}.wp-block-social-links.is-style-logos-only .wp-social-link-vimeo{color:#1eb7ea}.wp-block-social-links.is-style-logos-only .wp-social-link-vk{color:#4680c2}.wp-block-social-links.is-style-logos-only .wp-social-link-wordpress{color:#3499cd}.wp-block-social-links.is-style-logos-only .wp-social-link-yelp{background-color:#d32422;color:#fff}.wp-block-social-links.is-style-logos-only .wp-social-link-youtube{color:#ff0100}.wp-block-social-links.is-style-pill-shape .wp-social-link{width:auto}.wp-block-social-links.is-style-pill-shape .wp-social-link a{padding-left:16px;padding-right:16px}.wp-block-spacer{clear:both}p.wp-block-subhead{font-size:1.1em;font-style:italic;opacity:.75}.wp-block-table{overflow-x:auto}.wp-block-table table{width:100%}.wp-block-table .has-fixed-layout{table-layout:fixed;width:100%}.wp-block-table .has-fixed-layout td,.wp-block-table .has-fixed-layout th{word-break:break-word}.wp-block-table.aligncenter,.wp-block-table.alignleft,.wp-block-table.alignright{display:table;width:auto}.wp-block-table.aligncenter td,.wp-block-table.aligncenter th,.wp-block-table.alignleft td,.wp-block-table.alignleft th,.wp-block-table.alignright td,.wp-block-table.alignright th{word-break:break-word}.wp-block-table .has-subtle-light-gray-background-color{background-color:#f3f4f5}.wp-block-table .has-subtle-pale-green-background-color{background-color:#e9fbe5}.wp-block-table .has-subtle-pale-blue-background-color{background-color:#e7f5fe}.wp-block-table .has-subtle-pale-pink-background-color{background-color:#fcf0ef}.wp-block-table.is-style-stripes{border-spacing:0;border-collapse:inherit;background-color:transparent;border-bottom:1px solid #f3f4f5}.wp-block-table.is-style-stripes tbody tr:nth-child(odd){background-color:#f3f4f5}.wp-block-table.is-style-stripes.has-subtle-light-gray-background-color tbody tr:nth-child(odd){background-color:#f3f4f5}.wp-block-table.is-style-stripes.has-subtle-pale-green-background-color tbody tr:nth-child(odd){background-color:#e9fbe5}.wp-block-table.is-style-stripes.has-subtle-pale-blue-background-color tbody tr:nth-child(odd){background-color:#e7f5fe}.wp-block-table.is-style-stripes.has-subtle-pale-pink-background-color tbody tr:nth-child(odd){background-color:#fcf0ef}.wp-block-table.is-style-stripes td,.wp-block-table.is-style-stripes th{border-color:transparent}.wp-block-text-columns,.wp-block-text-columns.aligncenter{display:flex}.wp-block-text-columns .wp-block-column{margin:0 16px;padding:0}.wp-block-text-columns .wp-block-column:first-child{margin-left:0}.wp-block-text-columns .wp-block-column:last-child{margin-right:0}.wp-block-text-columns.columns-2 .wp-block-column{width:50%}.wp-block-text-columns.columns-3 .wp-block-column{width:33.33333%}.wp-block-text-columns.columns-4 .wp-block-column{width:25%}.wp-block-video{margin-left:0;margin-right:0}.wp-block-video video{max-width:100%}@supports ((position:-webkit-sticky) or (position:sticky)){.wp-block-video [poster]{object-fit:cover}}.wp-block-video.aligncenter{text-align:center}.wp-block-video figcaption{margin-top:.5em;margin-bottom:1em}:root .has-pale-pink-background-color{background-color:#f78da7}:root .has-vivid-red-background-color{background-color:#cf2e2e}:root .has-luminous-vivid-orange-background-color{background-color:#ff6900}:root .has-luminous-vivid-amber-background-color{background-color:#fcb900}:root .has-light-green-cyan-background-color{background-color:#7bdcb5}:root .has-vivid-green-cyan-background-color{background-color:#00d084}:root .has-pale-cyan-blue-background-color{background-color:#8ed1fc}:root .has-vivid-cyan-blue-background-color{background-color:#0693e3}:root .has-vivid-purple-background-color{background-color:#9b51e0}:root .has-very-light-gray-background-color{background-color:#eee}:root .has-cyan-bluish-gray-background-color{background-color:#abb8c3}:root .has-very-dark-gray-background-color{background-color:#313131}:root .has-pale-pink-color{color:#f78da7}:root .has-vivid-red-color{color:#cf2e2e}:root .has-luminous-vivid-orange-color{color:#ff6900}:root .has-luminous-vivid-amber-color{color:#fcb900}:root .has-light-green-cyan-color{color:#7bdcb5}:root .has-vivid-green-cyan-color{color:#00d084}:root .has-pale-cyan-blue-color{color:#8ed1fc}:root .has-vivid-cyan-blue-color{color:#0693e3}:root .has-vivid-purple-color{color:#9b51e0}:root .has-very-light-gray-color{color:#eee}:root .has-cyan-bluish-gray-color{color:#abb8c3}:root .has-very-dark-gray-color{color:#313131}:root .has-vivid-cyan-blue-to-vivid-purple-gradient-background{background:linear-gradient(135deg,#0693e3,#9b51e0)}:root .has-vivid-green-cyan-to-vivid-cyan-blue-gradient-background{background:linear-gradient(135deg,#00d084,#0693e3)}:root .has-light-green-cyan-to-vivid-green-cyan-gradient-background{background:linear-gradient(135deg,#7adcb4,#00d082)}:root .has-luminous-vivid-amber-to-luminous-vivid-orange-gradient-background{background:linear-gradient(135deg,#fcb900,#ff6900)}:root .has-luminous-vivid-orange-to-vivid-red-gradient-background{background:linear-gradient(135deg,#ff6900,#cf2e2e)}:root .has-very-light-gray-to-cyan-bluish-gray-gradient-background{background:linear-gradient(135deg,#eee,#a9b8c3)}:root .has-cool-to-warm-spectrum-gradient-background{background:linear-gradient(135deg,#4aeadc,#9778d1 20%,#cf2aba 40%,#ee2c82 60%,#fb6962 80%,#fef84c)}:root .has-blush-light-purple-gradient-background{background:linear-gradient(135deg,#ffceec,#9896f0)}:root .has-blush-bordeaux-gradient-background{background:linear-gradient(135deg,#fecda5,#fe2d2d 50%,#6b003e)}:root .has-purple-crush-gradient-background{background:linear-gradient(135deg,#34e2e4,#4721fb 50%,#ab1dfe)}:root .has-luminous-dusk-gradient-background{background:linear-gradient(135deg,#ffcb70,#c751c0 50%,#4158d0)}:root .has-hazy-dawn-gradient-background{background:linear-gradient(135deg,#faaca8,#dad0ec)}:root .has-pale-ocean-gradient-background{background:linear-gradient(135deg,#fff5cb,#b6e3d4 50%,#33a7b5)}:root .has-electric-grass-gradient-background{background:linear-gradient(135deg,#caf880,#71ce7e)}:root .has-subdued-olive-gradient-background{background:linear-gradient(135deg,#fafae1,#67a671)}:root .has-atomic-cream-gradient-background{background:linear-gradient(135deg,#fdd79a,#004a59)}:root .has-nightshade-gradient-background{background:linear-gradient(135deg,#330968,#31cdcf)}:root .has-midnight-gradient-background{background:linear-gradient(135deg,#020381,#2874fc)}.has-small-font-size{font-size:13px}.has-normal-font-size,.has-regular-font-size{font-size:16px}.has-medium-font-size{font-size:20px}.has-large-font-size{font-size:36px}.has-huge-font-size,.has-larger-font-size{font-size:42px}.has-text-align-center{text-align:center}.has-text-align-left{text-align:left}.has-text-align-right{text-align:right} .tingle-modal *{box-sizing:border-box}.tingle-modal{position:fixed;top:0;right:0;bottom:0;left:0;z-index:1000;display:-webkit-box;display:-webkit-flex;display:-ms-flexbox;display:flex;visibility:hidden;-webkit-box-orient:vertical;-webkit-box-direction:normal;-webkit-flex-direction:column;-ms-flex-direction:column;flex-direction:column;overflow-y:auto;background:rgba(0,0,0,.8);opacity:0;-webkit-transition:opacity .2s ease;transition:opacity .2s ease;-webkit-box-align:center;-webkit-align-items:center;-ms-flex-align:center;align-items:center}.tingle-modal--confirm .tingle-modal-box{text-align:center}.tingle-modal--noClose{cursor:default}.tingle-modal--noClose .tingle-modal__close{display:none}.tingle-modal__close{position:fixed;top:1vw;right:1vw;z-index:1000;padding:0;width:40px;height:40px;border:none;border-radius:50%;background:0 0;color:#fff;font-size:40px;line-height:normal;cursor:pointer}.tingle-modal-box{position:relative;margin-top:auto;margin-bottom:auto;width:60%;border-radius:4px;background:#fff;opacity:1;cursor:auto;-webkit-transition:-webkit-transform .3s cubic-bezier(.175,.885,.32,1.275);transition:transform .3s cubic-bezier(.175,.885,.32,1.275);-webkit-transform:scale(.7);-ms-transform:scale(.7);transform:scale(.7);-webkit-flex-shrink:0;-ms-flex-negative:0;flex-shrink:0}.tingle-modal-box__content{padding:3rem 2rem}.tingle-modal-box__footer{padding:1.5rem 2rem;width:auto;border-bottom-right-radius:4px;border-bottom-left-radius:4px;background-color:#f5f5f5;cursor:auto}.tingle-modal-box__footer::after{display:table;clear:both;content:""}.tingle-modal-box__footer--sticky{position:fixed;bottom:-200px;z-index:10001;opacity:1;-webkit-transition:bottom .3s ease-in-out .3s;transition:bottom .3s ease-in-out .3s}.tingle-enabled{overflow:auto;height:100%}.tingle-modal--visible .tingle-modal-box__footer{bottom:0}.tingle-enabled .tingle-content-wrapper{-webkit-filter:blur(15px);filter:blur(15px)}.tingle-modal--visible{visibility:visible;opacity:1}.tingle-modal--visible .tingle-modal-box{-webkit-transform:scale(1);-ms-transform:scale(1);transform:scale(1)}.tingle-modal--overflow{padding-top:5vh}.tingle-btn{display:inline-block;margin:0 .5rem;padding:1rem 2rem;border:none;background-color:grey;box-shadow:none;color:#fff;vertical-align:middle;text-decoration:none;font-size:inherit;font-family:inherit;line-height:normal;cursor:pointer;-webkit-transition:background-color .4s;transition:background-color .4s}.tingle-btn--primary{background-color:#3498db}.tingle-btn--danger{background-color:#e74c3c}.tingle-btn--default{background-color:#34495e}.tingle-btn--pull-left{float:left}.tingle-btn--pull-right{float:right} #optanon *,#optanon *:before,#optanon *:after{-webkit-box-sizing:content-box;-moz-box-sizing:content-box;box-sizing:content-box}#optanon,#optanon *,#optanon div,#optanon span,#optanon ul,#optanon li,#optanon a,#optanon p,.optanon-alert-box-wrapper *{background:0 0;border:none;bottom:auto;clear:none;float:none;height:auto;left:auto;letter-spacing:normal;line-height:normal;max-height:none;max-width:none;min-height:0;min-width:0;overflow:visible;right:auto;text-align:left;text-decoration:none;text-indent:0;text-transform:none;text-shadow:none;top:auto;visibility:visible;white-space:normal;width:auto;z-index:auto;padding:0;margin:0;border-radius:0;position:static;font-weight:400}#optanon #optanon-popup-bg{background:rgba(0,0,0,.8);display:none;height:100%;left:0;position:fixed;top:0;width:100%;z-index:2147483645}#optanon #optanon-popup-wrapper{display:none;z-index:2147483646;color:#000;text-align:left;position:absolute;top:10px;left:10px;right:10px}#optanon #optanon-popup-wrapper:focus{outline:none}#optanon #optanon-popup-wrapper a{color:#000;text-decoration:none}#optanon #optanon-popup-wrapper a:hover{text-decoration:underline}#optanon #optanon-popup-wrapper img{border:0}#optanon #optanon-popup-top{background-color:#6cc04a;height:80px;margin:0;width:100%;border-bottom:1px solid #ccc}#optanon #optanon-popup-top .optanon-close,.optanon-alert-box-wrapper .optanon-alert-box-corner-close button{float:right;position:relative;right:5px;top:5px;background:url("data:image/svg+xml;base64,PHN2ZyB2ZXJzaW9uPSIxLjEiIGlkPSJMYXllcl8xIiB4bWxucz0iaHR0cDovL3d3dy53My5vcmcvMjAwMC9zdmciIHhtbG5zOnhsaW5rPSJodHRwOi8vd3d3LnczLm9yZy8xOTk5L3hsaW5rIiB4PSIwcHgiIHk9IjBweCINCgkgdmlld0JveD0iMCAwIDc0IDc0IiBzdHlsZT0iZW5hYmxlLWJhY2tncm91bmQ6bmV3IDAgMCA3NCA3NDsiIHhtbDpzcGFjZT0icHJlc2VydmUiPg0KPHN0eWxlIHR5cGU9InRleHQvY3NzIj4NCgkuc3Qwe2ZpbGw6I0NDQ0NDQzt9DQoJLnN0MXtmaWxsOiNGRkZGRkY7fQ0KCS5zdDJ7ZmlsbDojNjY2NjY2O30NCjwvc3R5bGU+DQo8Zz4NCgk8cGF0aCBjbGFzcz0ic3QwIiBkPSJNMzcsNzEuNWMtOS42LDAtMTcuOC0zLjQtMjQuNC0xMC4xQzUuOCw1NC40LDIuNSw0Ni41LDIuNSwzN2MwLTkuNiwzLjQtMTcuOCwxMC4xLTI0LjQNCgkJQzE5LjIsNS45LDI3LjQsMi41LDM3LDIuNWM5LjYsMCwxNy44LDMuNCwyNC40LDEwLjFjNi44LDYuOSwxMC4xLDE0LjksMTAuMSwyNC40YzAsOS42LTMuNCwxNy44LTEwLjEsMjQuNA0KCQlDNTQuNCw2OC4yLDQ2LjUsNzEuNSwzNyw3MS41eiIvPg0KCTxwYXRoIGNsYXNzPSJzdDEiIGQ9Ik0zNyw1YzguOSwwLDE2LjQsMy4xLDIyLjYsOS40QzY1LjgsMjAuNyw2OSwyOC4xLDY5LDM3cy0zLjEsMTYuNC05LjQsMjIuNkM1My4zLDY1LjgsNDUuOSw2OSwzNyw2OQ0KCQlzLTE2LjQtMy4xLTIyLjYtOS40UzUsNDUuOSw1LDM3czMuMS0xNi40LDkuNC0yMi42QzIwLjYsOC4xLDI4LjEsNSwzNyw1IE0zNywwQzI2LjgsMCwxOCwzLjcsMTAuOSwxMC45QzMuNywxOCwwLDI2LjgsMCwzNw0KCQljMCwxMCwzLjYsMTguOCwxMC44LDI2LjFDMTcuOSw3MC4zLDI2LjgsNzQsMzcsNzRjMTAsMCwxOC44LTMuNiwyNi4xLTEwLjhDNzAuMyw1Ni4xLDc0LDQ3LjIsNzQsMzdjMC0xMC0zLjYtMTguOC0xMC44LTI2LjENCgkJQzU2LjEsMy43LDQ3LjIsMCwzNywwTDM3LDB6Ii8+DQo8L2c+DQo8cGF0aCBjbGFzcz0ic3QyIiBkPSJNNTIuNCw0Ny43TDQxLjcsMzdsMTAuOS0xMC43YzAuNi0wLjYsMC42LTEuMSwwLTEuN2wtMy4xLTNjLTAuMy0wLjMtMC42LTAuNC0wLjktMC40Yy0wLjIsMC0wLjQsMC4xLTAuNywwLjQNCglMMzcsMzIuMUwyNi4xLDIxLjZjLTAuMy0wLjMtMC41LTAuNC0wLjctMC40Yy0wLjMsMC0wLjYsMC4xLTAuOSwwLjRsLTMsM2MtMC42LDAuNi0wLjYsMS4xLDAsMS43TDMyLjQsMzdMMjEuNiw0Ny45DQoJYy0wLjIsMC4xLTAuMywwLjMtMC4zLDAuN3MwLjEsMC43LDAuMywwLjlsMywzLjFjMC4yLDAuMiwwLjUsMC4zLDAuOSwwLjNzMC43LTAuMSwwLjktMC4zTDM3LDQxLjdsMTAuOSwxMC43DQoJYzAuMywwLjMsMC41LDAuNCwwLjcsMC40YzAuMywwLDAuNi0wLjEsMC45LTAuNGwzLTNjMC4zLTAuMiwwLjQtMC41LDAuNC0wLjlDNTIuOSw0OC4zLDUyLjcsNDgsNTIuNCw0Ny43eiIvPg0KPC9zdmc+");background-size:22px 22px;width:22px;height:22px;cursor:pointer}#optanon #optanon-close{background:0 0 !important;display:none}#optanon #optanon-popup-wrapper a:hover{text-decoration:none}#optanon #optanon-popup-top img a{border:0}#optanon #optanon-popup-body{background-color:#fff;margin:0;width:100%;position:relative}#optanon #optanon-popup-body .legacy-preference-banner-title{margin:5px 0 0 5px;padding:0;color:#000}#optanon #optanon-popup-body p.header-3,#optanon #optanon-popup-body #optanon-vendor-consent-text{font-weight:700;font-size:14px;margin:10px 0 10px 5px;display:inline-block}#optanon #optanon-popup-body p,#optanon #optanon-popup-body div.optanon-main-info-text{font-weight:400;font-size:13px;line-height:16px;margin:5px 0 0 5px;padding:0}#optanon #optanon-popup-body div.optanon-main-info-text{max-height:250px;overflow-y:auto;padding-right:10px}#optanon #optanon-popup-body div.optanon-main-info-text div.optanon-cookie-list{margin-top:10px}#optanon #optanon-popup-body div.optanon-main-info-text div.optanon-cookie-list p{margin:4px 0}#optanon #optanon-popup-body div.optanon-main-info-text div.optanon-cookie-list p.optanon-subgroup-cookies-list,#optanon #optanon-popup-body div.optanon-main-info-text div.optanon-cookie-list p.optanon-group-cookies-list{border-bottom:1px solid #ccc;padding-bottom:2px;color:#666}#optanon #optanon-popup-body div.optanon-main-info-text div.optanon-cookie-list .optanon-cookies-used{font-weight:700;font-size:13px;padding:3px 0;border-bottom:1px solid #ccc}#optanon #optanon-popup-body div.optanon-main-info-text div.optanon-cookie-list span.optanon-subgroup-header{font-size:13px;padding-right:10px;color:#000;display:inline-block}#optanon #optanon-popup-body div.optanon-subgroup-description{margin:5px 10px}#optanon #optanon-popup-body-left{float:left;width:100%}#optanon #optanon-branding-top-logo{background-position:center !important;background-size:contain !important;background-repeat:no-repeat !important;height:50px;width:140px;position:absolute;top:-65px;left:10px}#optanon #optanon-menu{padding:0;width:100%;word-break:break-word}#optanon #optanon-menu li{list-style-type:none;min-height:38px;border-bottom:1px solid #ccc;background-color:#e6e6e6 !important;width:100%;cursor:pointer}#optanon #optanon-menu li button{cursor:pointer}#optanon #optanon-menu li .preference-menu-item{font-size:12px;margin:0 0 0 10px;padding:12px 0;width:80%}#optanon #optanon-menu li .preference-menu-item button,#optanon #optanon-menu li .preference-menu-item a{font-size:12px;color:#666;font-weight:700}#optanon #optanon-menu .menu-item-selected{background-color:#fff !important}#optanon #optanon-menu .menu-item-selected a{color:#000}#optanon #optanon-menu li{background-size:16px !important;background-position:15px 12px !important;background-repeat:no-repeat !important}#optanon #optanon-popup-body-right{float:left;padding:10px 20px}#optanon #optanon-popup-more-info-bar{display:block;float:right;width:23%}@media only screen and (max-width:400px){#optanon #optanon-popup-more-info-bar{width:35%}#optanon #optanon-popup-body-right{float:none;padding-left:20px}}#optanon #optanon-popup-more-info-bar p{float:left;margin:3px 0 0;padding:0;width:auto;font-weight:700;font-size:14px}#optanon #optanon-popup-wrapper .optanon-arrow{float:left;margin:7px 0 0 5px}#optanon #optanon-popup-wrapper .optanon-status{font-weight:700;min-width:23%}#optanon #optanon-popup-wrapper .optanon-status-symbol{margin:2px 0 0 4px}#optanon #optanon-popup-wrapper .optanon-status .optanon-status-editable,#optanon #optanon-popup-wrapper .optanon-status .optanon-status-always-active{display:none}#optanon #optanon-popup-wrapper .optanon-status-on{color:#09a501}#optanon #optanon-popup-wrapper .optanon-bottom-spacer{clear:both;height:20px}#optanon #optanon-popup-bottom{border-top:1px solid #ccc;background-color:#f2f2f2;float:left;margin:0;padding-bottom:10px;width:100%}#optanon #optanon-popup-bottom-logo{float:left;margin:8px 0 0 3px;background:0 0 !important}#optanon #optanon-popup-bottom-logo:before{content:'Powered by';font-size:13px;color:#000;position:relative;top:10px;margin-left:10px;width:auto}#optanon #optanon-popup-bottom-logo:after{content:'OneTrust';font-size:13px;color:#000;width:auto;position:relative;top:10px;margin-left:4px;border-bottom:1px solid #ccc}#optanon #optanon-popup-wrapper .optanon-allow-all-button,#optanon #optanon-popup-wrapper .optanon-save-settings-button{cursor:hand;cursor:pointer}#optanon #optanon-popup-wrapper .optanon-allow-all-button{display:none}#optanon #optanon-popup-wrapper .optanon-button-wrapper{float:right;margin:9px 10px 0 0}#optanon #optanon-popup-wrapper .optanon-white-button-middle{background-repeat:repeat-x;display:block;float:left;padding:8px 13px;background-color:#6cc04a}#optanon #optanon-popup-wrapper .optanon-white-button-middle button{font-size:13px;font-weight:700;color:#fff !important;cursor:pointer}.optanon-show-settings-popup-wrapper *,.optanon-show-settings-popup-wrapper *:before,.optanon-show-settings-popup-wrapper *:after{-webkit-box-sizing:content-box;-moz-box-sizing:content-box;box-sizing:content-box}.optanon-show-settings-popup-wrapper,.optanon-show-settings-popup-wrapper *,.optanon-show-settings-popup-wrapper div,.optanon-show-settings-popup-wrapper span,.optanon-show-settings-popup-wrapper ul,.optanon-show-settings-popup-wrapper li,.optanon-show-settings-popup-wrapper a,.optanon-show-settings-popup-wrapper p,#optanon-show-settings-popup ul,#optanon-show-settings-popup li,#optanon-show-settings-popup a,#optanon-show-settings-popup span{border:none;bottom:auto;clear:none;float:none;letter-spacing:normal;line-height:normal;max-height:inherit;max-width:inherit;min-width:inherit;overflow:visible;text-align:left;text-decoration:none;text-indent:0;text-transform:none;top:auto;visibility:visible;white-space:normal;width:auto;padding:0;margin:0;border-radius:0;font-family:Arial,sans-serif;font-size:12px}.optanon-show-settings-popup-wrapper img{width:auto;height:auto}.optanon-show-settings-popup-wrapper{height:0}.optanon-show-settings-button{cursor:hand;cursor:pointer}.optanon-show-settings-popup-wrapper .optanon-show-settings-middle a.optanon-show-settings{color:#666 !important;font-weight:700;margin-top:-20px !important;float:none !important;font-size:14px}.optanon-show-settings-popup-wrapper .optanon-show-settings-middle a.optanon-show-settings:hover{text-decoration:none !important}.optanon-show-settings-popup-wrapper .optanon-show-settings-middle{background:#fff !important;border-top:1px solid #ccc;border-bottom:1px solid #ccc;background:0 0;float:left;height:23px !important;padding-top:7px}.optanon-show-settings-popup-wrapper .optanon-show-settings-left{background-color:#fff !important;background:url("data:image/svg+xml;base64,PHN2ZyB2ZXJzaW9uPSIxLjEiIGlkPSJMYXllcl8xIiB4bWxucz0iaHR0cDovL3d3dy53My5vcmcvMjAwMC9zdmciIHhtbG5zOnhsaW5rPSJodHRwOi8vd3d3LnczLm9yZy8xOTk5L3hsaW5rIiB4PSIwcHgiIHk9IjBweCINCgkgdmlld0JveD0iMCAwIDE2IDE2IiBzdHlsZT0iZW5hYmxlLWJhY2tncm91bmQ6bmV3IDAgMCAxNiAxNjsiIHhtbDpzcGFjZT0icHJlc2VydmUiPg0KPHN0eWxlIHR5cGU9InRleHQvY3NzIj4NCgkuc3Qwe2NsaXAtcGF0aDp1cmwoI1NWR0lEXzJfKTtmaWxsOiM3MUI4NEM7fQ0KCS5zdDF7Y2xpcC1wYXRoOnVybCgjU1ZHSURfMl8pO2ZpbGw6bm9uZTtzdHJva2U6IzcxQjg0QztzdHJva2Utd2lkdGg6MjtzdHJva2UtbWl0ZXJsaW1pdDoxMDt9DQo8L3N0eWxlPg0KPGc+DQoJPGRlZnM+DQoJCTxyZWN0IGlkPSJTVkdJRF8xXyIgd2lkdGg9IjE2IiBoZWlnaHQ9IjE2Ii8+DQoJPC9kZWZzPg0KCTxjbGlwUGF0aCBpZD0iU1ZHSURfMl8iPg0KCQk8dXNlIHhsaW5rOmhyZWY9IiNTVkdJRF8xXyIgIHN0eWxlPSJvdmVyZmxvdzp2aXNpYmxlOyIvPg0KCTwvY2xpcFBhdGg+DQoJPHBhdGggY2xhc3M9InN0MCIgZD0iTTgsMTZjLTQuNSwwLTgtMy42LTgtOGMwLTQuNSwzLjYtOCw4LThzOCwzLjYsOCw4QzE2LDEyLjUsMTIuNSwxNiw4LDE2IE04LDAuOUM0LjIsMC45LDAuOSw0LjEsMC45LDgNCgkJYzAsMy44LDMuMSw3LjEsNy4xLDcuMXM3LjEtMy4xLDcuMS03LjFDMTUuMSw0LjIsMTEuOCwwLjksOCwwLjkiLz4NCgk8bGluZSBjbGFzcz0ic3QxIiB4MT0iOCIgeTE9IjMiIHgyPSI4IiB5Mj0iNyIvPg0KCTxsaW5lIGNsYXNzPSJzdDEiIHgxPSI0IiB5MT0iNiIgeDI9IjgiIHkyPSI3LjUiLz4NCgk8bGluZSBjbGFzcz0ic3QxIiB4MT0iNSIgeTE9IjEyIiB4Mj0iOCIgeTI9IjcuNSIvPg0KCTxsaW5lIGNsYXNzPSJzdDEiIHgxPSIxMSIgeTE9IjEyIiB4Mj0iOCIgeTI9IjcuNSIvPg0KCTxsaW5lIGNsYXNzPSJzdDEiIHgxPSIxMiIgeTE9IjYiIHgyPSI4IiB5Mj0iNy41Ii8+DQo8L2c+DQo8L3N2Zz4=");background-size:16px;background-repeat:no-repeat;background-position:9px 7px;border-left:1px solid #ccc;border-top:1px solid #ccc;border-bottom:1px solid #ccc;float:left;height:30px !important;width:30px !important}.optanon-show-settings-popup-wrapper .optanon-show-settings-right{background:#fff !important;border-top:1px solid #ccc;border-bottom:1px solid #ccc;border-right:1px solid #ccc;background:0 0;float:left;height:30px !important;width:8px !important}#optanon-show-settings-popup{display:none;position:relative;z-index:2147483647;left:0 !important;float:left !important}#optanon-show-settings-popup-inner{position:absolute}#optanon-show-settings-popup ul{list-style-type:none !important;width:205px;height:auto !important;margin:3px 0 !important;padding:0 !important;border-top:1px solid #ccc;border-left:1px solid #ccc;border-right:1px solid #ccc;background-color:#f2f2f2}#optanon-show-settings-popup ul li{padding:6px 10px 0 6px;height:auto !important;list-style-type:none !important;margin:0 !important;font-size:13px !important;color:#666 !important;font-weight:700 !important}#optanon-show-settings-popup ul li a{text-decoration:none;color:#666}#optanon-show-settings-popup ul li a:hover{text-decoration:underline}#optanon-show-settings-popup ul li .optanon-dnt{font-size:10px !important;color:#333}#optanon-show-settings-popup .icon{display:none}#optanon-show-settings-popup .top-arrow{border-left:1px solid #ccc;border-top:1px solid #ccc;background:#f2f2f2;transform:rotate(45deg);height:11px;position:absolute;width:11px;top:-3px !important}#optanon-show-settings-popup .bottom-arrow-even,#optanon-show-settings-popup .bottom-arrow-odd{border-right:1px solid #ccc;border-bottom:1px solid #ccc;background:#f2f2f2;transform:rotate(45deg);height:11px;position:absolute;width:11px;bottom:4px}#optanon-show-settings-popup .menu-item-border{background-color:#ccc;display:block;height:1px;margin:0;padding:0;width:199px;margin-top:6px;margin-left:-5px}#optanon-show-settings-popup .menu-bottom-odd,#optanon-show-settings-popup .menu-bottom-even{background-color:#f2f2f2;border-right:1px solid #ccc;border-left:1px solid #ccc;border-bottom:1px solid #ccc;display:block;height:7px;margin:0 0 10px;padding:0;margin-top:-3px;width:205px}@media only screen and (min-width:47em){#optanon #optanon-popup-top{background-color:#f2f2f2}#optanon #optanon-branding-top-logo{margin:0}#optanon #optanon-popup-wrapper{position:fixed;min-height:300px;left:50%;top:0;margin:100px 0 0 -300px;position:fixed;width:600px}#optanon #optanon-popup-body-left-shading{position:absolute;top:-81px;left:0;width:158px;height:80px}#optanon #optanon-menu{margin:0 0 0 -12px}#optanon #optanon-menu li{padding-right:20px}#optanon #optanon-popup-body-left{float:left;width:23%;padding:0 2%}#optanon #optanon-popup-body-right{float:left;width:69%;padding:1% 2%}#optanon #optanon-popup-body .legacy-preference-banner-title{position:absolute;top:-55px;font-size:16px;font-weight:700}}#optanon .fieldset{position:relative;display:inline-block;width:37px;height:23px;margin-top:10px}#optanon .fieldset input{opacity:0}#optanon .fieldset label{position:absolute;cursor:pointer;top:0;left:0;right:0;bottom:0;background-color:#414141;border-radius:23px;overflow:visible;text-indent:45px;font-size:14px;font-weight:700;padding-top:3px}#optanon .fieldset label:after{position:absolute;content:"";height:19px;width:19px;left:2px;bottom:2px;background-color:#fff;-webkit-transition:.4s;transition:.4s;border-radius:50%}#optanon .fieldset input:checked+label{background-color:#6cc04a}#optanon .fieldset input:focus+label,#optanon .fieldset input:active+label{box-shadow:0 0 2px 2px #509ec4}#optanon .fieldset input:checked+label:after{background-color:#f5efeb;-webkit-transform:translateX(14px);-ms-transform:translateX(14px);transform:translateX(14px)}#optanon .optanon-subgroup-checkbox{margin-right:5px}#optanon .optanon-subgroup-fieldset{transform:scale(.6);top:-3px;float:right;margin-right:50px}#optanon .optanon-subgroup-fieldset label{font-size:20px;padding-top:0}.optanon-vendor-status-editable,#optanon .optanon-vendor-list-allow-all{float:right}#optanon .optanon-vendor-allow-all-editable .fieldset{margin:0;margin-left:12px}#optanon .subgroup-cookies-list{height:30px}#optanon .sr-only{position:absolute;width:1px;height:1px;padding:0;margin:-1px;overflow:hidden;clip:rect(0,0,0,0);border:0}#optanon .fade-in{animation-name:fade-in;animation-duration:.4s;animation-timing-function:ease-in-out}@keyframes fade-in{0%{opacity:0}100%{opacity:1}}#optanon #optanon-vendor-consent-text{cursor:pointer}#optanon #optanon-vendor-consent-text:after{padding-left:10px;content:'\276F'}#optanon #optanon-vendor-consent-text .vendor-consent-link{font-size:14px;font-weight:700}#optanon #optanon-vendor-consent-back{margin:12px;font-weight:700;font-size:14px;cursor:pointer}#optanon #optanon-vendor-consent-back:before{content:'\276E'}#optanon #optanon-vendor-consent-back .vendor-consent-back-link{font-weight:700;padding-left:4px}#optanon .vendor-header-container{display:flex;justify-content:space-between;align-items:center}#optanon .vendor-header-container .optanon-vendor-list-allow-all{width:38%}#optanon .vendor-header-container .optanon-vendor-list-allow-all .vendor-allow-all-text{display:inline-block;font-size:14px;font-weight:700;min-width:100px}#optanon #optanon-vendor-consent-list{padding-top:10px;height:280px;overflow-y:auto}#optanon #optanon-vendor-consent-list .vendor-item{display:flex;width:90%;padding-bottom:7px;padding-top:7px;border-bottom:1px solid #d8d8d8}#optanon #optanon-vendor-consent-list .vendor-item .vendor-name{font-family:Poppins !important;font-size:13px;font-weight:700 !important;line-height:20px !important}#optanon #optanon-vendor-consent-list .vendor-detail{width:75%;display:inline-block}#optanon #optanon-vendor-consent-list .vendor-detail .vendor-privacy-policy{color:#1f96db;font-family:Poppins;font-size:11px;font-weight:700;line-height:17px}#optanon #optanon-vendor-consent-list .vendor-toggle-content .fieldset{margin:0}#optanon #optanon-vendor-consent-list .vendor-toggle-content .vendor-status-label{font-size:12px !important}#optanon .header-3{display:block;font-size:1.17em;margin-block-start:1em;margin-block-end:1em;margin-inline-start:0px;margin-inline-end:0px;font-weight:700 !important}#optanon-cookie-policy .optanon-cookie-policy-subgroup-table{width:100%;border-collapse:collapse;margin-bottom:12px}#optanon-cookie-policy .optanon-cookie-policy-subgroup-table .optanon-cookie-policy-left,#optanon-cookie-policy .optanon-cookie-policy-subgroup-table .optanon-cookie-policy-right{width:45%}#optanon-cookie-policy .optanon-cookie-policy-subgroup-table .optanon-cookie-policy-right{padding-left:3rem}#optanon-cookie-policy .optanon-cookie-policy-subgroup-table tr{border-bottom:1px solid #ccc}#optanon-cookie-policy .optanon-cookie-policy-subgroup-table tr th{padding-bottom:1rem;font-weight:400}#optanon-cookie-policy .optanon-cookie-policy-subgroup-table tr:first-child{text-align:left}#optanon-cookie-policy .optanon-cookie-policy-subgroup-table tr:last-child{border-bottom:none !important}#optanon-cookie-policy .optanon-cookie-policy-subgroup-table .optanon-cookie-policy-subgroup .optanon-cookie-policy-left{border-right:1px solid #ccc;padding-bottom:1rem;padding-top:1rem}#optanon-cookie-policy .optanon-cookie-policy-subgroup-table .optanon-cookie-policy-subgroup .optanon-cookie-policy-right{padding-left:4rem}.optanon-alert-box-wrapper .sr-only{position:absolute;width:1px;height:1px;padding:0;margin:-1px;overflow:hidden;clip:rect(0,0,0,0);border:0}.optanon-alert-box-wrapper .legacy-banner-title{font-weight:700;font-size:11pt;line-height:16pt;color:#fff !important;padding-bottom:5px}.optanon-alert-box-wrapper .banner-content .banner-policy-link{text-decoration:underline !important}.optanon-alert-box-wrapper .optanon-alert-box-button.optanon-button-allow{cursor:pointer}.optanon-alert-box-wrapper{position:fixed;width:100%;border:none;background-color:rgba(0,0,0,.85);bottom:-145px;z-index:2147483644;min-height:50px}.optanon-alert-box-wrapper a{background-color:transparent}.optanon-alert-box-wrapper .optanon-alert-box-bg p{font-size:11pt;line-height:16pt;color:#fff !important;padding-bottom:5px}.optanon-alert-box-wrapper .optanon-alert-box-bottom-top{height:10px}.optanon-alert-box-wrapper .optanon-alert-box-corner-close{height:20px;right:10px;top:50%;margin-top:-16px;position:absolute;width:20px}.optanon-alert-box-wrapper .optanon-alert-box-logo{position:absolute;height:28px;left:20px;top:50%;margin-top:-15px;width:29px}.optanon-alert-box-wrapper .optanon-alert-box-body{margin-right:450px;margin-left:50px;padding-top:6px}.optanon-alert-box-wrapper .optanon-alert-box-bg p.optanon-alert-box-title{font-weight:700}.optanon-alert-box-wrapper .optanon-alert-box-button-middle{background-color:#6cc04a;border:1px solid #6cc04a;padding:8px 18px;font-size:9pt;font-weight:700}.optanon-alert-box-wrapper .optanon-alert-box-button-middle button{color:#fff !important;font-size:13px;font-weight:700;text-decoration:none;cursor:pointer;position:relative}.optanon-alert-box-wrapper .optanon-button-allow .optanon-alert-box-button-middle button:before{content:'\2713';padding-right:3px}.optanon-alert-box-wrapper .optanon-button-more .optanon-alert-box-button-middle{border:none !important;background:0 0 !important;padding:10px 10px 0 0}.optanon-alert-box-wrapper .optanon-button-more .optanon-alert-box-button-middle button{border-bottom:1px solid #999;padding-bottom:1px;color:#fff !important;cursor:pointer}.optanon-alert-box-wrapper .optanon-button-more .optanon-alert-box-button-middle button:before{content:'\276F';font-size:1.1em;font-weight:400;padding-right:5px;color:#fff;position:absolute;left:-14px;top:-3px}.optanon-alert-box-bg .optanon-alert-box-button-container{position:absolute;right:30px;top:50%;margin-top:-16px}.optanon-alert-box-bg .optanon-alert-box-button.optanon-button-close{display:none}.optanon-alert-box-wrapper .optanon-alert-box-button{float:right;margin-right:30px;margin-bottom:10px;line-height:initial}.optanon-alert-box-wrapper .optanon-alert-box-bottom-padding{padding-bottom:10px}.optanon-alert-box-wrapper.hide-accept-button .optanon-alert-box-button.optanon-button-allow{display:none}.optanon-alert-box-wrapper.hide-cookie-setting-button .optanon-alert-box-button.optanon-button-more{display:none}.optanon-alert-box-wrapper.hide-accept-button .optanon-alert-box-body{margin-right:215px}.optanon-alert-box-wrapper.hide-cookie-setting-button .optanon-alert-box-body{margin-right:215px}.optanon-alert-box-wrapper.hide-accept-button.hide-cookie-setting-button .optanon-alert-box-body{margin-right:50px}@media only screen and (max-width:47em){#optanon #optanon-popup-wrapper .h2{font-size:2rem;margin-block-start:.83em;margin-block-end:.83em;line-height:1}.optanon-alert-box-wrapper .optanon-alert-box-logo{left:20px;top:63px;margin-top:auto}.optanon-alert-box-wrapper .optanon-alert-box-corner-close{right:10px;bottom:22px;margin-top:auto}.optanon-alert-box-wrapper.hide-accept-button .optanon-alert-box-body{margin-right:20px}.optanon-alert-box-wrapper.hide-cookie-setting-button .optanon-alert-box-body{margin-right:20px}.optanon-alert-box-wrapper.hide-accept-button.hide-cookie-setting-button .optanon-alert-box-body{margin-right:20px}.optanon-alert-box-wrapper .optanon-alert-box-body{margin-right:20px;margin-left:20px;padding-top:10px}.optanon-alert-box-bg .optanon-alert-box-button-container{position:relative;text-align:center;margin:5px;top:auto;right:auto;padding-right:50px}.optanon-alert-box-wrapper .optanon-alert-box-button{display:inline-block;margin-right:10px}} :focus,:active{outline:none}.page .optanon-alert-box-wrapper,.single .optanon-alert-box-wrapper,.page .optanon-alert-box-wrapper .optanon-alert-box-bg p,.single .optanon-alert-box-wrapper .optanon-alert-box-bg p,.page .optanon-alert-box-wrapper .optanon-button-more .optanon-alert-box-button-middle button,.single .optanon-alert-box-wrapper .optanon-button-more .optanon-alert-box-button-middle button{height:200px!important;bottom:0 !important;top:auto !important;background-color:#2d3b4e !important;color:#fff !important;font-weight:400 !important;font-family:"MuseoSans","Helvetica Neue","Helvetica","Arial",sans-serif}.page .optanon-alert-box-title,.single .optanon-alert-box-title{display:none!important}html[lang=ar] .page .optanon-alert-box-wrapper,html[lang=ar] body .page .optanon-alert-box-wrapper,html[lang=ar] .single .optanon-alert-box-wrapper,html[lang=ar] body .single .optanon-alert-box-wrapper,html[lang=ar] .page .optanon-alert-box-wrapper .optanon-alert-box-bg p,html[lang=ar] .single .optanon-alert-box-wrapper .optanon-alert-box-bg p,html[lang=ar] .optanon-show-settings-popup-wrapper .optanon-show-settings-middle a.optanon-show-settings{font-family:"Geeza Pro","Helvetica Neue","Helvetica","Arial",sans-serif}html[lang=zh-hans] .optanon-show-settings-popup-wrapper .optanon-show-settings-middle a.optanon-show-settings,html[lang=zh-hans] .page .optanon-alert-box-wrapper,html[lang=zh-hans] body .page .optanon-alert-box-wrapper,html[lang=zh-hans] .single .optanon-alert-box-wrapper,html[lang=zh-hans] body .single .optanon-alert-box-wrapper,html[lang=zh-hans] .page .optanon-alert-box-wrapper .optanon-alert-box-bg p,html[lang=zh-hans] .single .optanon-alert-box-wrapper .optanon-alert-box-bg p{font-family:"华文细黑","STXihei","PingFang TC","微软雅黑体","Microsoft YaHei New","微软雅黑","Microsoft Yahei","宋体","SimSun","Helvetica Neue","Helvetica","Arial",sans-serif !important}.single .optanon-show-settings-popup-wrapper .optanon-show-settings-middle .single a.optanon-show-settings,.single .optanon-show-settings,.page .optanon-show-settings-popup-wrapper .optanon-show-settings-middle a.optanon-show-settings,.single .optanon-show-settings-popup-wrapper .optanon-show-settings-middle a.optanon-show-settings,.page .optanon-show-settings,.page .optanon-show-settings{color:#fff !important;font-weight:400 !important;opacity:.8 !important;font-size:13px !important;line-height:26px !important;text-decoration:none!important;font-family:"MuseoSans","Helvetica Neue","Helvetica","Arial",sans-serif}.optanon-show-settings-popup-wrapper .optanon-show-settings-middle a.optanon-show-settings:hover{color:#6ae2a6 !important}.optanon-show-settings-popup-wrapper .optanon-show-settings-left{display:none !important}.page .optanon-show-settings-popup-wrapper .optanon-show-settings-right,.page .optanon-show-settings-popup-wrapper .optanon-show-settings-middle,.single .optanon-show-settings-popup-wrapper .optanon-show-settings-right,.single .optanon-show-settings-popup-wrapper .optanon-show-settings-middle{border:none !important;padding:0 !important;background:0 0 !important;text-align:left!important}.page #optanon-show-settings-popup,.single #optanon-show-settings-popup{display:none!important}@media(max-width:767px){.page .optanon-show-settings-popup-wrapper .optanon-show-settings-right,.page .optanon-show-settings-popup-wrapper .optanon-show-settings-middle,.single .optanon-show-settings-popup-wrapper .optanon-show-settings-right,.single .optanon-show-settings-popup-wrapper .optanon-show-settings-middle{text-align:center!important;width:100%!important}}.page .optanon-show-settings-popup-wrapper,.single .optanon-show-settings-popup-wrapper{position:fixed !important;display:none !important}.optanon-show-settings{display:none !important}.page #footer .optanon-show-settings-popup-wrapper,.single #footer .optanon-show-settings-popup-wrapper{position:relative !important;display:block !important}#footer .optanon-show-settings{display:inline !important}.page .optanon-alert-box-wrapper .optanon-button-more .optanon-alert-box-button-middle a,.page .optanon-alert-box-wrapper .optanon-button-more .optanon-alert-box-button-middle a:before,.single .optanon-alert-box-wrapper .optanon-button-more .optanon-alert-box-button-middle a,.single .optanon-alert-box-wrapper .optanon-button-more .optanon-alert-box-button-middle a:before{color:#fff !important;font-weight:400 !important}.page .optanon-alert-box-wrapper .optanon-alert-box-bg p,.single .optanon-alert-box-wrapper .optanon-alert-box-bg p{color:#fff !important;font-size:14px !important;font-weight:400 !important;font-style:normal !important;font-stretch:normal !important;line-height:1.5 !important;top:30px !important}@media (min-width:1200px){.page .optanon-alert-box-bg,.page .optanon-alert-box-bottom-top,.single .optanon-alert-box-bg,.single .optanon-alert-box-bottom-top{max-width:1170px !important;width:100% !important;position:absolute !important;margin:auto !important;right:0 !important;left:0 !important;height:100% !important}.page .optanon-alert-box-wrapper .optanon-alert-box-bottom-top,.single .optanon-alert-box-wrapper .optanon-alert-box-bottom-top{height:100% !important}}.page .optanon-alert-box-wrapper .optanon-alert-box-corner-close,.single .optanon-alert-box-wrapper .optanon-alert-box-corner-close{z-index:2 !important}.page .optanon-alert-box-wrapper .optanon-alert-box-button .accept-cookie-container,.single .optanon-alert-box-wrapper .optanon-alert-box-button .accept-cookie-container{background:0 0 !important;border-color:transparent !important}.page .optanon-alert-box-wrapper .optanon-alert-box-button .accept-cookie-container button,.single .optanon-alert-box-wrapper .optanon-alert-box-button .accept-cookie-container button{height:48px !important;border-radius:4px !important;background-color:#6ae2a6 !important;padding:15px 25px !important;width:200px !important;text-align:center !important;margin-top:79px !important;position:relative !important;right:0 !important;float:left !important}.page .optanon-alert-box-wrapper .optanon-button-more .optanon-alert-box-button-middle button:hover,.single .optanon-alert-box-wrapper .optanon-button-more .optanon-alert-box-button-middle button:hover{opacity:.6 !important}.page .optanon-alert-box-wrapper .optanon-alert-box-button .accept-cookie-container button:hover,.single .optanon-alert-box-wrapper .optanon-alert-box-button .accept-cookie-container .buttons__content:hover{background:#73ecb0 !important}.page .optanon-alert-box-wrapper .optanon-alert-box-button .accept-cookie-container button,.single .optanon-alert-box-wrapper .optanon-alert-box-button .accept-cookie-container button{font-size:14px !important;font-weight:700 !important;font-style:normal !important;font-stretch:normal !important;line-height:1.29 !important;letter-spacing:normal !important;text-align:center !important;color:#fff !important}.page .optanon-alert-box-wrapper .optanon-button-allow .optanon-alert-box-button-middle button:before,.single .optanon-alert-box-wrapper .optanon-button-allow .optanon-alert-box-button-middle button:before{display:none !important}.page .optanon-alert-box-bg .optanon-alert-box-button-container,.single .optanon-alert-box-bg .optanon-alert-box-button-container{left:0 !important;right:90px !important;top:0 !important;position:absolute !important}.page .optanon-alert-box-wrapper .optanon-alert-box-bg p,.single .optanon-alert-box-wrapper .optanon-alert-box-bg p{top:55px !important;position:absolute!important}.page .optanon-alert-box-wrapper .optanon-button-more .optanon-alert-box-button-middle,.single .optanon-alert-box-wrapper .optanon-button-more .optanon-alert-box-button-middle{position:absolute !important;left:62px !important;bottom:0 !important}.page .optanon-alert-box-wrapper .optanon-button-more .optanon-alert-box-button-middle button,.single .optanon-alert-box-wrapper .optanon-button-more .optanon-alert-box-button-middle button{width:52px !important;height:21px !important;opacity:.4 !important;font-size:14px !important;border:none !important;font-weight:400 !important;text-decoration:none !important;line-height:1.5 !important;letter-spacing:normal !important;color:#fff !important}.page .optanon-alert-box-wrapper .optanon-alert-box-corner-close,.single .optanon-alert-box-wrapper .optanon-alert-box-corner-close{margin-top:-30px !important}.page .optanon-alert-box-close.banner-close-button,.page .optanon-alert-box-wrapper .optanon-alert-box-corner-close a,.single .optanon-alert-box-close.banner-close-button,.single .optanon-alert-box-wrapper .optanon-alert-box-corner-close a{background-image:url(data:image/svg+xml;base64,PHN2ZyB4bWxucz0iaHR0cDovL3d3dy53My5vcmcvMjAwMC9zdmciIHdpZHRoPSIxNCIgaGVpZ2h0PSIxNCI+PHBhdGggZmlsbD0iI0ZGRiIgZmlsbC1vcGFjaXR5PSIuNCIgZD0iTTEzLjY5LjMxYTEuMDYgMS4wNiAwIDAgMSAwIDEuNDk5TDguNDk4IDdsNS4xOTIgNS4xOTFhMS4wNiAxLjA2IDAgMSAxLTEuNDk5IDEuNDk5TDcgOC40OTggMS44MDkgMTMuNjlhMS4wNiAxLjA2IDAgMSAxLTEuNDk5LTEuNUw1LjUwMiA3IC4zMSAxLjgwOUExLjA2IDEuMDYgMCAxIDEgMS44MS4zMUw3IDUuNTAyIDEyLjE5MS4zMWExLjA2IDEuMDYgMCAwIDEgMS40OTkgMHoiLz48L3N2Zz4=) !important;background-size:14px 14px !important;background-repeat:no-repeat !important;width:48px !important;height:48px !important;background-position:50% 50% !important}.page .optanon-alert-box-wrapper .optanon-button-more .optanon-alert-box-button-middle,.single .optanon-alert-box-wrapper .optanon-button-more .optanon-alert-box-button-middle{bottom:-20px !important}.page .optanon-alert-box-wrapper .optanon-alert-box-body,.single .optanon-alert-box-wrapper .optanon-alert-box-body{margin-top:0 !important;position:relative}@media (max-width:1245px){.page .optanon-alert-box-wrapper .optanon-button-more .optanon-alert-box-button-middle,.single .optanon-alert-box-wrapper .optanon-button-more .optanon-alert-box-button-middle{bottom:-20px !important}.page .optanon-alert-box-wrapper .optanon-alert-box-body,.single .optanon-alert-box-wrapper .optanon-alert-box-body{margin-top:0 !important}.page .optanon-alert-box-wrapper .optanon-alert-box-bg p,.single .optanon-alert-box-wrapper .optanon-alert-box-bg p{top:55px !important}}@media (max-width:991px){.page .optanon-alert-box-wrapper .optanon-button-more .optanon-alert-box-button-middle,.single .optanon-alert-box-wrapper .optanon-button-more .optanon-alert-box-button-middle{bottom:-30px !important}.page .optanon-alert-box-wrapper .optanon-alert-box-body,.single .optanon-alert-box-wrapper .optanon-alert-box-body{margin-top:-20px !important}}@media (max-width:800px) and (min-width:752px){.page .optanon-alert-box-wrapper .optanon-button-more .optanon-alert-box-button-middle,.single .optanon-alert-box-wrapper .optanon-button-more .optanon-alert-box-button-middle{bottom:-25px !important}.page .optanon-alert-box-wrapper .optanon-alert-box-body,.single .optanon-alert-box-wrapper .optanon-alert-box-body{margin-top:-20px !important}}@media (max-width:752px){.page .optanon-alert-box-wrapper .optanon-alert-box-bg p,.single .optanon-alert-box-wrapper .optanon-alert-box-bg p{position:relative!important}.page .optanon-alert-box-wrapper,.single .optanon-alert-box-wrapper,.page .optanon-alert-box-wrapper .optanon-alert-box-bg p,.single .optanon-alert-box-wrapper .optanon-alert-box-bg p,.page .optanon-alert-box-wrapper .optanon-button-more .optanon-alert-box-button-middle button,.single .optanon-alert-box-wrapper .optanon-button-more .optanon-alert-box-button-middle button{height:auto !important}.page .optanon-alert-box-wrapper .optanon-alert-box-bg p,.single .optanon-alert-box-wrapper .optanon-alert-box-bg p{top:20px !important;min-height:0 !important}.page .optanon-alert-box-bg .optanon-alert-box-button-container,.single .optanon-alert-box-bg .optanon-alert-box-button-container{position:relative !important}.page .optanon-alert-box-wrapper .optanon-alert-box-button,.single .optanon-alert-box-wrapper .optanon-alert-box-button{left:20px !important;float:none !important;width:100% !important;margin:0 0 30px !important}.page .optanon-alert-box-bg .optanon-alert-box-button-container,.single .optanon-alert-box-bg .optanon-alert-box-button-container{right:0 !important;padding:0 !important}.page .optanon-alert-box-wrapper .optanon-alert-box-button .accept-cookie-container button,.single .optanon-alert-box-wrapper .optanon-alert-box-button .accept-cookie-container button{width:100% !important;margin-top:20px !important}.page .optanon-alert-box-wrapper .optanon-button-more .optanon-alert-box-button-middle,.single .optanon-alert-box-wrapper .optanon-button-more .optanon-alert-box-button-middle{left:30px !important;bottom:20px !important}.page .optanon-alert-box-wrapper .optanon-alert-box-corner-close,.single .optanon-alert-box-wrapper .optanon-alert-box-corner-close{top:auto !important;margin-top:52px !important;bottom:52px !important}}@media (max-width:412px){.page .optanon-alert-box-wrapper .optanon-alert-box-corner-close,.single .optanon-alert-box-wrapper .optanon-alert-box-corner-close{margin-top:64px !important}}.popup-userbookings .tingle-modal-box__content{padding:32px 0}.popup-userbookings{position:fixed}.page-template-page-destination-conversion-v2 .popup-userbookings{position:fixed}.popup-userbookings .popup-booking-container__title{font-size:20px;font-weight:700 !important;display:block;line-height:1.3;letter-spacing:normal;color:#2d3b4e;margin-left:32px;padding-bottom:24px;max-width:432px}.line{background:rgba(106,226,166,.5);position:absolute;display:block;width:2px}.popup-userbookings .tingle-modal--visible .tingle-modal-box{height:100%}.scrollbox .mCSB_scrollTools .mCSB_dragger{height:50px !important}.scrollbox #mCSB_3_dragger_vertical .mCSB_dragger_bar{height:40px !important}.popup-userbookings .item{padding-top:8px;padding-bottom:24px;border-bottom:1px solid #ebebeb;margin-top:24px;margin-left:44px;margin-right:32px;position:relative}@media(max-width:767px){.popup-userbookings .item{margin-left:36px;margin-right:16px}}.popup-userbookings .item:first-child{margin-top:0}.popup-userbookings .item:last-child{margin-bottom:0}.popup-userbookings h4{font-size:14px;font-weight:400 !important;font-style:normal;font-stretch:normal;line-height:1.43;letter-spacing:normal;color:#2d3b4e;margin-bottom:4px;position:relative}.popup-userbookings .modal_content{overflow:auto}.popup-userbookings .tingle-modal{padding:48px}.popup-userbookings .address{font-size:12px;font-weight:400 !important;line-height:1.33;letter-spacing:normal;color:rgba(45,59,78,.5);margin-top:-2px;display:block;margin-bottom:4px}.popup-userbookings time{font-size:12px;font-weight:400 !important;line-height:1.33;letter-spacing:normal;color:rgba(45,59,78,.5);display:block;margin-bottom:12px}.popup-userbookings time>span{margin-left:10px}.popup-userbookings .item-additional-info{margin-top:16px}.item-routes h4:nth-of-type(1):before{content:"";border-radius:100%;border:2px solid #6ae2a6;height:2px;width:2px;display:block;position:absolute;left:-12px;top:6px}.item-routes h4:nth-of-type(2):after{content:"";border-radius:100%;border:2px solid #6ae2a6;height:2px;width:2px;display:block;position:absolute;left:-12px;top:6px}.popup-booking-container{display:none}.popup-userbookings .mCustomScrollBox{transition:all .1s ease-in}.popup-userbookings .mCustomScrollBox.top{box-shadow:inset 0 2px 3px rgba(0,0,0,.04)}.popup-userbookings .mCustomScrollBox.bottom{box-shadow:inset 0 -2px 3px rgba(0,0,0,.04)}.popup-userbookings .item-additional-info li>span{width:19px;height:18px;margin-right:8px;float:left;background-size:cover;opacity:.4;position:relative;top:-2px}.popup-userbookings .item-additional-info li>span.luggage{background:url(//www.welcomepickups.com/wp-content/themes/welcomepickups_new/css/../images/rma/luggage-icon.svg)}.popup-userbookings .tingle-modal__close{display:none}.popup-userbookings .item-additional-info li>span.sedan{background:url(//www.welcomepickups.com/wp-content/themes/welcomepickups_new/css/../images/rma/sedan-icon.svg);width:30px}.popup-userbookings .item-additional-info li>span.minivan{background:url(//www.welcomepickups.com/wp-content/themes/welcomepickups_new/css/../images/rma/minivan-icon.svg);width:30px}.popup-userbookings .item-additional-info li>span.minibus{background:url(//www.welcomepickups.com/wp-content/themes/welcomepickups_new/css/../images/rma/minibus-icon.svg);width:30px}.popup-userbookings .item-additional-info li>span.passengers{background:url(//www.welcomepickups.com/wp-content/themes/welcomepickups_new/css/../images/rma/passengers-icon.svg)}.popup-userbookings .item-additional-info li{display:inline-block;font-size:12px;font-weight:400 !important;font-style:normal;font-stretch:normal;line-height:18px;letter-spacing:normal;color:rgba(45,59,78,.5)}.popup-userbookings .item-additional-info li{margin-left:16px}.popup-userbookings .item:last-child{border:none}.popup-userbookings .item-additional-info li:first-child{margin-left:0}.buttons__content .btn.gray{min-width:104px;height:48px;border-radius:4px;border:solid 1px rgba(45,59,78,.15);color:#2d3b4e;margin-right:16px}.item .price{position:absolute;right:0;top:12px;font-size:14px;line-height:20px;font-weight:700 !important;color:#2d3b4e}@media(max-width:767px){.item .price{top:36px}}.buttons__content .btn{padding:15px 24px;display:inline-block;text-align:center;font-size:14px;font-weight:700 !important;font-style:normal;font-stretch:normal;line-height:1.29;white-space:pre;letter-spacing:normal;text-align:center}.buttons__content{padding-top:24px;padding-right:32px}.buttons__content .btn.proceed{color:#fff;height:48px;border-radius:4px;background-color:#6ae2a6}.buttons__content nav{text-align:right}.popup-userbookings.tingle-modal--visible .tingle-modal-box{max-width:460px;position:relative;margin-top:auto;margin-bottom:auto;width:100%;border-radius:4px;background:#fff;opacity:1;cursor:auto;-webkit-transition:-webkit-transform .3s cubic-bezier(.42,0,.58,1);transition:transform .3s cubic-bezier(.42,0,.58,1);-webkit-flex-shrink:0;-ms-flex-negative:0;flex-shrink:0}.tingle-modal.popup-userbookings{background:rgba(45,59,78,.95) !important;transition:opacity .1s cubic-bezier(.42,0,.58,1)}.popup-userbookings .tingle-modal-box,.popup-userbookings .tingle-modal-box.close-pop{opacity:0;-webkit-transition:-webkit-transform .3s cubic-bezier(.42,0,.58,1);transition:opacity .3s cubic-bezier(.42,0,.58,1)}@media (max-width:767px){.item .price{top:8px}.popup-userbookings .address{max-width:250px}.popup-userbookings.tingle-modal--visible .tingle-modal-box{width:100%;position:absolute;top:auto !important;bottom:0;border-radius:4px 4px 0 0;transform:scale(1) translateY(0) !important;-webkit-transform:scale(1) translateY(0) !important}.popup-userbookings .tingle-modal-box,.popup-userbookings .tingle-modal-box.close-pop{opacity:1;transform:scale(1) translateY(100%) !important;-webkit-transform:scale(1) translateY(100%) !important;transition:transform .3s cubic-bezier(.42,0,.58,1)}.popup-userbookings .soon-popup-escape{top:16px;right:16px}.popup-userbookings .popup-booking-container__title{max-width:268px}}@media (max-width:375px){.buttons__content .btn.gray{margin-right:0;min-width:0}.buttons__content .btn.gray{width:31%}.buttons__content .btn.proceed{width:65%}.buttons__content{padding-right:16px;padding-left:16px}}.optanon-alert-box-wrapper .optanon-button-more .optanon-alert-box-button-middle button:before{top:0!important} @charset "UTF-8";@font-face{font-family:"MuseoSans";src:url(//www.welcomepickups.com/wp-content/themes/welcomepickups_new/css/fonts/MuseoSans_500.eot) format("eot");src:local("MuseoSans"),url(//www.welcomepickups.com/wp-content/themes/welcomepickups_new/css/fonts/MuseoSans_500.woff2) format("woff2"),url(//www.welcomepickups.com/wp-content/themes/welcomepickups_new/css/fonts/MuseoSans_500.woff) format("woff"),url(//www.welcomepickups.com/wp-content/themes/welcomepickups_new/css/fonts/MuseoSans_500.ttf) format("truetype"),url(//www.welcomepickups.com/wp-content/themes/welcomepickups_new/css/fonts/MuseoSans_500.svg);font-weight:400;font-style:normal;font-display:fallback}@font-face{font-family:"MuseoSans";src:url(//www.welcomepickups.com/wp-content/themes/welcomepickups_new/css/fonts/MuseoSans_700.eot) format("eot");src:local("MuseoSans"),url(//www.welcomepickups.com/wp-content/themes/welcomepickups_new/css/fonts/MuseoSans_700.woff2) format("woff2"),url(//www.welcomepickups.com/wp-content/themes/welcomepickups_new/css/fonts/MuseoSans_700.woff) format("woff"),url(//www.welcomepickups.com/wp-content/themes/welcomepickups_new/css/fonts/MuseoSans_700.ttf) format("truetype"),url(//www.welcomepickups.com/wp-content/themes/welcomepickups_new/css/fonts/MuseoSans_700.svg);font-weight:700;font-style:bold;font-display:fallback}html,html body{font-family:"Helvetica Neue","Helvetica","Arial",sans-serif;font-weight:400;-webkit-font-smoothing:antialiased;-moz-osx-font-smoothing:grayscale;text-rendering:optimizeLegibility;font-feature-settings:"kern";font-kerning:normal}html[lang=en],html[lang=en-US],html[lang=en-US] body,html[lang=de-DE],html[lang=de-DE] body,html[lang=es-ES],html[lang=es-ES] body,html[lang=fr-FR],html[lang=fr-FR] body,html[lang=it-IT],html[lang=it-IT] body,html[lang=pl-PL],html[lang=pl-PL] body,html[lang=pt-pt],html[lang=pt-pt] body,html[lang=sv-SE],html[lang=sv-SE] body{font-family:"MuseoSans","Helvetica Neue","Helvetica","Arial",sans-serif}html[lang=ar],html[lang=ar] body{font-family:"Geeza Pro","Helvetica Neue","Helvetica","Arial",sans-serif}html[lang=zh-hans],html[lang=zh-hans] body{font-family:"华文细黑","STXihei","PingFang TC","微软雅黑体","Microsoft YaHei New","微软雅黑","Microsoft Yahei","宋体","SimSun","Helvetica Neue","Helvetica","Arial",sans-serif} .popup-escape-safe{position:absolute;top:12px;right:30px;z-index:2;cursor:pointer}.sem.safety-part{padding-right:32px}.safety-part>.safety-part--title{color:#2d3b4e;font-size:36px;line-height:41px;margin-bottom:64px;font-weight:700}.safety-part ul{margin-top:48px;display:-webkit-box;display:-ms-flexbox;display:flex;-webkit-box-align:start;-ms-flex-align:start;align-items:flex-start;-ms-flex-wrap:wrap;flex-wrap:wrap;-ms-flex-pack:distribute;justify-content:space-around}.safety-part ul li:nth-child(2n){padding-left:32px}.safety-part.seo ul li:nth-child(2n){padding-left:0}.home-safe .safety-score{max-width:724px !important;width:100%;margin-left:auto;margin-right:auto;margin-bottom:56px}.home-safe .safety-part>.safety-part--title{text-align:center}.home-safe{padding-top:88px}.home-safe .safety-part ul li:last-child{display:none}.home-safe .safety-part ul li{-webkit-box-flex:0;-ms-flex:0 0 33%;flex:0 0 33%;max-width:33%;padding-right:48px;text-align:center;-webkit-box-align:center;-ms-flex-align:center;align-items:center}.home-safe .safety-part ul li figure{margin-left:auto;margin-right:auto}.home-safe .safety-part ul li:nth-of-type(3){padding-right:0}@media (max-width:767px){.home-safe{padding-top:48px}.home-safe .safety-part ul li{-webkit-box-flex:0;-ms-flex:0 0 100%;flex:0 0 100%;max-width:100%;padding-right:0;text-align:left;-webkit-box-align:start;-ms-flex-align:start;align-items:flex-start;-webkit-box-pack:start;-ms-flex-pack:start;justify-content:flex-start}}.safety-part ul li{display:-webkit-box;display:-ms-flexbox;display:flex;-ms-flex-wrap:wrap;flex-wrap:wrap;-webkit-box-flex:0;-ms-flex:0 0 50%;flex:0 0 50%;max-width:50%;-webkit-box-align:start;-ms-flex-align:start;align-items:flex-start;-webkit-box-pack:start;-ms-flex-pack:start;justify-content:flex-start;margin-bottom:40px !important}.safety-part ul li img{max-width:32px;width:100%}.safety-part #welcome_video{display:inline !important;height:auto !important}.safety-part ul li figure{margin:0 0 18px;border-radius:99%;height:60px;width:60px;background-color:#d7f7e9;display:-webkit-box;display:-ms-flexbox;display:flex;-webkit-box-align:center;-ms-flex-align:center;align-items:center;-webkit-box-pack:center;-ms-flex-pack:center;justify-content:center}.safety-part ul li .safety-features--title{color:#2d3b4e;font-size:20px;line-height:26px;font-weight:700;margin-bottom:10px !important;-ms-flex-preferred-size:100%;flex-basis:100%}.safety-part ul li p{color:#2d3b4e;font-size:16px;line-height:27px;margin-bottom:0 !important}.safety-score{width:100%;margin-left:auto;margin-right:auto;padding:24px;border-radius:12px;background-color:#d7f7e9;display:-ms-flexbox;display:-webkit-box;display:flex}.safety-score-right{padding-left:32px;display:-ms-flexbox;display:-webkit-box;display:flex;-ms-flex-flow:column;-webkit-box-orient:vertical;-webkit-box-direction:normal;flex-flow:column;-ms-flex-pack:center;-webkit-box-pack:center;justify-content:center;-webkit-box-flex:0;-ms-flex:0 0 calc(70% - 32px);flex:0 0 calc(70% - 32px);max-width:calc(70% - 32px)}.safety-score-right .safety-score--title{color:#2d3b4e;font-size:30px;letter-spacing:0;line-height:39px;margin:0 0 20px;font-weight:700}.safety-score-right .safety-score--subtitle{color:#2d3b4e;font-size:16px;letter-spacing:0;line-height:27px;font-weight:400}.safety-score-right .safety-score--subtitle a{color:#00cf95}.safety-score-left{display:-ms-flexbox;display:-webkit-box;display:flex;-ms-flex-flow:column;-webkit-box-orient:vertical;-webkit-box-direction:normal;flex-flow:column;max-width:169px;width:100%;font-weight:700;text-transform:uppercase;-ms-flex:0 0 30%;-webkit-box-flex:0;flex:0 0 30%}.safety-score-left--reviews{border-radius:12px;background-color:#fff;padding:18px;text-align:center;width:100%;color:#00c58a;font-size:16px;letter-spacing:.6px;line-height:19px}.safety-score .rating{border-radius:12px;background-color:#fff;padding:18px;text-align:center;margin-bottom:4px;display:-ms-flexbox;display:-webkit-box;display:flex;-ms-flex-flow:column;-webkit-box-orient:vertical;-webkit-box-direction:normal;flex-flow:column}.safety-score .rating--title{color:#00cf95;font-size:80px;letter-spacing:0;line-height:80px;font-weight:700;text-align:center}.safety-score .rating--subtitle{color:#00c58a;font-size:16px;letter-spacing:.6px;line-height:19px;text-align:center}.safety-part #video{position:relative;padding-left:42px;cursor:pointer}.safety-part #video .wistia_click_to_play{display:inline !important;position:absolute !important;width:100%;height:100%;z-index:9;top:0;left:0}.safety-part #video.loading{color:transparent;-webkit-transition:none;-o-transition:none;transition:none;width:171px;font-size:0}.safety-part #video.loading:before{height:20px;width:20px;display:inline-block;background:url(//www.welcomepickups.com/wp-content/themes/welcomepickups_new/css/../images/form/spinner-icon-dark.svg) 50% no-repeat;border:none;-webkit-animation:spinner 1s infinite;animation:spinner 1s infinite;right:0;left:0;margin:auto}.safety-part #video:before{content:"";border-left:12px solid rgba(45,59,78,1);border-bottom:8px solid transparent;border-top:8px solid transparent;display:inline-block;position:absolute;margin-left:-21px;margin-top:1px}.safety-part .btn{border:1px solid rgba(45,59,78,.15);color:#2d3b4e;border-radius:4px;font-weight:700;font-size:16px;letter-spacing:0;line-height:20px;text-align:center;padding:18px 24px;margin:0 8px;background:0 0;min-width:200px;-webkit-transition:background,opacity .3s ease-in;-o-transition:background,opacity .3s ease-in;transition:background,opacity .3s ease-in;cursor:pointer}.safety-part .btn:focus,.safety-part .btn:active{outline:none}.safety-part .btn.reverse{border:1px solid rgba(45,59,78,.15);color:#2d3b4e;border-radius:4px;background:0 0;max-width:240px}.safety-part .btn:hover{background:0 0;border:1px solid rgba(45,59,78,.85)}.safe-hero--btn{display:-ms-flexbox;display:-webkit-box;display:flex;-webkit-box-align:center;-ms-flex-align:center;align-items:center;-webkit-box-pack:center;-ms-flex-pack:center;justify-content:center}.safety-part{margin-bottom:100px}@media(max-width:767px){.safety-part{margin-bottom:64px}}.safety-features{margin-bottom:16px}.safety-features.seo{padding-top:32px;border-top:1px solid rgba(45,59,78,.1);margin-bottom:0}.safety-features.seo .safety-part ul{-webkit-box-orient:vertical;-webkit-box-direction:normal;-ms-flex-flow:column wrap;flex-flow:column wrap}.safety-features.seo figure{border-radius:99%;background:#fff;height:60px;width:60px}.safety-features.seo li{-webkit-box-flex:0;-ms-flex:0 0 25%;flex:0 0 25%;max-width:25%;padding-right:32px}.safety-features.seo li:last-child{padding-right:0}.safety-features.seo li .safety-features--title{color:#2d3b4e;font-size:16px;line-height:27px;font-weight:400}.safety-part.sem img{max-width:100%;width:100%;border-radius:12px}.safety-part.sem figure{margin:0 0 18px 0!important;background:0 0;max-width:150px;-webkit-box-flex:0;-ms-flex:0 0 150px;flex:0 0 150px;margin-right:32px;display:-webkit-box;display:-ms-flexbox;display:flex;-webkit-box-align:center;-ms-flex-align:center;align-items:center;-webkit-box-pack:center;-ms-flex-pack:center;justify-content:center;position:relative;height:auto}.safe.video{background:rgba(45,59,78,.85)!important}.safe.video .tingle-modal-box{background:#000}.safe.video .tingle-modal-box iframe{width:100%;height:492px}.safe.video .tingle-modal-box .popup-escape-safe.popup-escape{top:-46px;right:0}@media (max-width:767px){.safe.video .tingle-modal-box iframe{width:100%;height:280px}.seo .safety-score{text-align:left}.safety-part ul li img{max-width:20px;width:100%}.safety-part ul li{position:relative}.safety-part ul li figure{width:40px;height:40px;-webkit-box-flex:0;-ms-flex:0 0 40px;flex:0 0 40px;position:absolute}.safety-features.seo li .safety-features--title{flex:0 0 200px;max-width:100%}.safety-features.seo figure{position:relative;width:44px;height:44px;-webkit-box-flex:0;-ms-flex:0 0 44px;flex:0 0 44px}.safety-part.seo ul li p{margin-left:0}.safety-part.seo .safe-hero--btn{-webkit-box-orient:horizontal;-webkit-box-direction:normal;-ms-flex-flow:row nowrap;flex-flow:row nowrap}.safety-part.seo .safe-hero--btn .btn{max-width:50%;-webkit-box-flex:0;-ms-flex:0 0 50%;flex:0 0 50%}.safety-features.seo{padding-left:0;padding-right:0}.safety-part ul li .safety-part--title{-webkit-box-flex:0;-ms-flex:0 0 calc(100% - 56px);flex:0 0 calc(100% - 56px);margin-left:56px}.safety-part ul li p{-webkit-box-flex:0;-ms-flex:0 0 calc(100% - 56px);flex:0 0 calc(100% - 56px);margin-left:56px}.sem.safety-part ul li p,.sem.safety-part ul li .safety-part--title{margin-left:0}.safety-score{-ms-flex-direction:row;-webkit-box-orient:horizontal;-webkit-box-direction:normal;flex-direction:row;padding:32px 20px;text-align:center}.safety-score-left{margin:0 auto 32px auto;-ms-flex:0 0 100%;-webkit-box-flex:0;flex:0 0 100%}.safety-score-right{padding-left:0;margin:0 auto;max-width:100%;-ms-flex:0 0 100%;-webkit-box-flex:0;flex:0 0 100%}.safety-score-right .safety-score--title{font-size:20px;margin-bottom:16px;line-height:26px}.safety-score-right .safety-score--subtitle{font-size:16px;line-height:27px}.safety-part ul{-ms-flex-flow:wrap;flex-flow:wrap;padding:0 !important}.safety-part ul li{max-width:100%;padding-left:0;-webkit-box-flex:0;-ms-flex:0 0 100%;flex:0 0 100%}.safety-part ul li:nth-child(2n){padding-left:0}.safe-hero--btn{-webkit-box-orient:horizontal;-webkit-box-direction:normal;-ms-flex-flow:row wrap;flex-flow:row wrap}.safe-hero--btn .btn{max-width:100% !important;width:100%;margin-bottom:16px}.safety-part>.safety-part--title{font-size:24px;margin-bottom:38px;line-height:32px;text-align:center}}@-webkit-keyframes spinner{0%{-webkit-transform:rotate(0);transform:rotate(0)}to{-webkit-transform:rotate(1turn);transform:rotate(1turn)}}@keyframes spinner{0%{-webkit-transform:rotate(0);transform:rotate(0)}to{-webkit-transform:rotate(1turn);transform:rotate(1turn)}}.safety-part.seo .safety-score{display:-webkit-box;display:-ms-flexbox;display:flex;-webkit-box-orient:horizontal;-webkit-box-direction:normal;-ms-flex-flow:row wrap;flex-flow:row wrap;padding:40px}.safety-part.seo .safety-score-left figure{background:#fff;width:60px;height:60px;display:-webkit-box;display:-ms-flexbox;display:flex;-webkit-box-align:center;-ms-flex-align:center;align-items:center;-webkit-box-pack:center;-ms-flex-pack:center;justify-content:center;border-radius:99%;margin-left:0;margin-top:0}.safety-part.seo .safety-score-left{position:absolute}.safety-part.seo .safety-score-left figure img{width:23px;height:auto}.safety-part.seo .safety-score-right{-webkit-box-flex:0;-ms-flex:0 0 100%;flex:0 0 100%;max-width:100%;padding-left:0}.safety-part.seo .safe-hero--btn{-webkit-box-flex:0;-ms-flex:0 0 100%;flex:0 0 100%;max-width:100%}.safety-part.seo .safety-features{-webkit-box-flex:0;-ms-flex:0 0 100%;flex:0 0 100%;max-width:100%}.safety-part.seo .safe-hero--btn .btn{border:1px solid rgba(45,59,78,.15);color:#2d3b4e !important;text-decoration:none !important}.safety-part.seo .safety-score-right .safety-score--title{font-size:20px;margin-bottom:8px;line-height:30px;padding-left:0 !important}.safety-features.seo ul{margin-top:0}.safety-features.seo ul li{margin-bottom:48px}.safety-part.seo .safety-score-right .safety-score--subtitle{margin-bottom:32px}.safety-part.seo>.safety-part--title{margin-bottom:24px;font-size:24px;line-height:30px}.safety-part.seo>p{margin-bottom:32px}@media(max-width:991px){.sem.safety-part{padding:0!important}.safety-part #video{display:block}.safety-score-right{flex:0 0 auto;max-width:400px;padding-left:32px}.safety-score-right .safety-score--subtitle,.safety-score-right .safety-score--title{text-align:left}}@media (max-width:767px){.safety-score-right{padding-left:0!important}.safety-part.seo{margin-bottom:40px}.safety-score-right .safety-score--subtitle,.safety-score-right .safety-score--title{text-align:center}.safety-score{flex-flow:column}.safety-features.seo li{max-width:100%;-webkit-box-flex:0;-ms-flex:0 0 100%;flex:0 0 100%;margin-bottom:16px !important;padding-right:0}.safety-part.seo .safety-score{padding:32px 20px !important;width:100%}.safety-features.seo figure{border-radius:99%;background:#fff;height:44px;max-width:44px;-webkit-box-flex:0;-ms-flex:0 0 44px;flex:0 0 44px;margin:0;position:relative}.safety-part.seo ul li img{width:22px;height:22px}.safety-features.seo li{-webkit-box-pack:start;-ms-flex-pack:start;justify-content:flex-start;-webkit-box-align:center;-ms-flex-align:center;align-items:center;-webkit-box-orient:horizontal;-webkit-box-direction:normal;-ms-flex-flow:row nowrap;flex-flow:row nowrap}.safety-features.seo{padding:32px 0 40px}.safety-features.seo li .safety-features--title{margin:0 0 0 16px !important}.safety-part.seo .safe-hero--btn{-webkit-box-orient:horizontal;-webkit-box-direction:normal;-ms-flex-flow:row wrap;flex-flow:row wrap}.safety-part.seo .safe-hero--btn .btn{max-width:100%;-webkit-box-flex:0;-ms-flex:0 0 100%;flex:0 0 100%}}.modal-head{height:96px}.safe .tingle-modal-box__content{padding:0;border-radius:12px;overflow:hidden}.safe.tingle-modal--visible .tingle-modal-box{width:100%;max-width:880px}.safe .tingle-modal__close{display:none}.welcome-safety{padding-top:100px}@media (max-width:767px){.safe.tingle-modal--overflow{padding-top:0}.safety-score-right{padding:0!important}.welcome-safety{padding-top:32px}.safety-part ul li .safety-features--title{flex-basis:80%}} .nap--section{font-weight:400;font-size:14px;color:#fff;text-align:center;padding-top:18px;opacity:.8;line-height:26px}.nap--section a,.nap--section a:hover,.nap--section a:active{color:#fff} /*! normalize.css v3.0.3 | MIT License | github.com/necolas/normalize.css */ html{font-family:sans-serif;-ms-text-size-adjust:100%;-webkit-text-size-adjust:100%}body{margin:0}article,aside,details,figcaption,figure,footer,header,hgroup,main,menu,nav,section,summary{display:block}audio,canvas,progress,video{display:inline-block;vertical-align:baseline}audio:not([controls]){display:none;height:0}[hidden],template{display:none}a{background-color:transparent}a:active,a:hover{outline:0}abbr[title]{border-bottom:1px dotted}b,strong{font-weight:700}dfn{font-style:italic}h1{font-size:2em;margin:.67em 0}mark{background:#ff0;color:#000}small{font-size:80%}sub,sup{font-size:75%;line-height:0;position:relative;vertical-align:baseline}sup{top:-.5em}sub{bottom:-.25em}img{border:0}svg:not(:root){overflow:hidden}figure{margin:1em 40px}hr{box-sizing:content-box;height:0}pre{overflow:auto}code,kbd,pre,samp{font-family:monospace,monospace;font-size:1em}button,input,optgroup,select,textarea{color:inherit;font:inherit;margin:0}button{overflow:visible}button,select{text-transform:none}button,html input[type=button],input[type=reset],input[type=submit]{-webkit-appearance:button;cursor:pointer}button[disabled],html input[disabled]{cursor:default}button::-moz-focus-inner,input::-moz-focus-inner{border:0;padding:0}input{line-height:normal}input[type=checkbox],input[type=radio]{box-sizing:border-box;padding:0}input[type=number]::-webkit-inner-spin-button,input[type=number]::-webkit-outer-spin-button{height:auto}input[type=search]{-webkit-appearance:textfield;box-sizing:content-box}input[type=search]::-webkit-search-cancel-button,input[type=search]::-webkit-search-decoration{-webkit-appearance:none}fieldset{border:1px solid silver;margin:0 2px;padding:.35em .625em .75em}legend{border:0;padding:0}textarea{overflow:auto}optgroup{font-weight:700}table{border-collapse:collapse;border-spacing:0}td,th{padding:0} html{color:#000;background:#fff}body,div,dl,dt,dd,ul,ol,li,h1,h2,h3,h4,h5,h6,pre,code,form,fieldset,legend,input,textarea,p,blockquote,th,td{margin:0;padding:0}table{border-collapse:collapse;border-spacing:0}fieldset,img{border:0}address,caption,cite,code,dfn,em,strong,th,var{font-style:normal;font-weight:400}ol,ul{list-style:none}caption,th{text-align:left}h1,h2,h3,h4,h5,h6{font-size:100%;font-weight:400}q:before,q:after{content:""}abbr,acronym{border:0;font-variant:normal}sup{vertical-align:text-top}sub{vertical-align:text-bottom}input,textarea,select{font-family:inherit;font-size:inherit;font-weight:inherit}input,textarea,select{*font-size:100%;}legend{color:#000}#yui3-css-stamp.cssreset{display:none}*,*:before,*:after{-moz-box-sizing:border-box;-webkit-box-sizing:border-box;box-sizing:border-box}html{background:#fff}body{text-rendering:optimizeLegibility;-webkit-font-smoothing:antialiased;-moz-osx-font-smoothing:grayscale;-moz-font-feature-settings:"liga" on;background:#fff;font-size:18px}.container{margin-right:auto;margin-left:auto;padding-left:15px;padding-right:15px}@media (min-width:768px){.container{width:750px}}@media (min-width:992px){.container{width:970px}}@media (min-width:1200px){.container{width:1170px}}.container-fluid{margin-right:auto;margin-left:auto;padding-left:15px;padding-right:15px}.row{margin-left:-15px;margin-right:-15px}.col-xs-1,.col-sm-1,.col-md-1,.col-lg-1,.col-xs-2,.col-sm-2,.col-md-2,.col-lg-2,.col-xs-3,.col-sm-3,.col-md-3,.col-lg-3,.col-xs-4,.col-sm-4,.col-md-4,.col-lg-4,.col-xs-5,.col-sm-5,.col-md-5,.col-lg-5,.col-xs-6,.col-sm-6,.col-md-6,.col-lg-6,.col-xs-7,.col-sm-7,.col-md-7,.col-lg-7,.col-xs-8,.col-sm-8,.col-md-8,.col-lg-8,.col-xs-9,.col-sm-9,.col-md-9,.col-lg-9,.col-xs-10,.col-sm-10,.col-md-10,.col-lg-10,.col-xs-11,.col-sm-11,.col-md-11,.col-lg-11,.col-xs-12,.col-sm-12,.col-md-12,.col-lg-12{position:relative;min-height:1px;padding-left:15px;padding-right:15px}.col-xs-1,.col-xs-2,.col-xs-3,.col-xs-4,.col-xs-5,.col-xs-6,.col-xs-7,.col-xs-8,.col-xs-9,.col-xs-10,.col-xs-11,.col-xs-12{float:left}.col-xs-12{width:100%}.col-xs-11{width:91.66666667%}.col-xs-10{width:83.33333333%}.col-xs-9{width:75%}.col-xs-8{width:66.66666667%}.col-xs-7{width:58.33333333%}.col-xs-6{width:50%}.col-xs-5{width:41.66666667%}.col-xs-4{width:33.33333333%}.col-xs-3{width:25%}.col-xs-2{width:16.66666667%}.col-xs-1{width:8.33333333%}.col-xs-pull-12{right:100%}.col-xs-pull-11{right:91.66666667%}.col-xs-pull-10{right:83.33333333%}.col-xs-pull-9{right:75%}.col-xs-pull-8{right:66.66666667%}.col-xs-pull-7{right:58.33333333%}.col-xs-pull-6{right:50%}.col-xs-pull-5{right:41.66666667%}.col-xs-pull-4{right:33.33333333%}.col-xs-pull-3{right:25%}.col-xs-pull-2{right:16.66666667%}.col-xs-pull-1{right:8.33333333%}.col-xs-pull-0{right:auto}.col-xs-push-12{left:100%}.col-xs-push-11{left:91.66666667%}.col-xs-push-10{left:83.33333333%}.col-xs-push-9{left:75%}.col-xs-push-8{left:66.66666667%}.col-xs-push-7{left:58.33333333%}.col-xs-push-6{left:50%}.col-xs-push-5{left:41.66666667%}.col-xs-push-4{left:33.33333333%}.col-xs-push-3{left:25%}.col-xs-push-2{left:16.66666667%}.col-xs-push-1{left:8.33333333%}.col-xs-push-0{left:auto}.col-xs-offset-12{margin-left:100%}.col-xs-offset-11{margin-left:91.66666667%}.col-xs-offset-10{margin-left:83.33333333%}.col-xs-offset-9{margin-left:75%}.col-xs-offset-8{margin-left:66.66666667%}.col-xs-offset-7{margin-left:58.33333333%}.col-xs-offset-6{margin-left:50%}.col-xs-offset-5{margin-left:41.66666667%}.col-xs-offset-4{margin-left:33.33333333%}.col-xs-offset-3{margin-left:25%}.col-xs-offset-2{margin-left:16.66666667%}.col-xs-offset-1{margin-left:8.33333333%}.col-xs-offset-0{margin-left:0}@media (min-width:768px){.col-sm-1,.col-sm-2,.col-sm-3,.col-sm-4,.col-sm-5,.col-sm-6,.col-sm-7,.col-sm-8,.col-sm-9,.col-sm-10,.col-sm-11,.col-sm-12{float:left}.col-sm-12{width:100%}.col-sm-11{width:91.66666667%}.col-sm-10{width:83.33333333%}.col-sm-9{width:75%}.col-sm-8{width:66.66666667%}.col-sm-7{width:58.33333333%}.col-sm-6{width:50%}.col-sm-5{width:41.66666667%}.col-sm-4{width:33.33333333%}.col-sm-3{width:25%}.col-sm-2{width:16.66666667%}.col-sm-1{width:8.33333333%}.col-sm-pull-12{right:100%}.col-sm-pull-11{right:91.66666667%}.col-sm-pull-10{right:83.33333333%}.col-sm-pull-9{right:75%}.col-sm-pull-8{right:66.66666667%}.col-sm-pull-7{right:58.33333333%}.col-sm-pull-6{right:50%}.col-sm-pull-5{right:41.66666667%}.col-sm-pull-4{right:33.33333333%}.col-sm-pull-3{right:25%}.col-sm-pull-2{right:16.66666667%}.col-sm-pull-1{right:8.33333333%}.col-sm-pull-0{right:auto}.col-sm-push-12{left:100%}.col-sm-push-11{left:91.66666667%}.col-sm-push-10{left:83.33333333%}.col-sm-push-9{left:75%}.col-sm-push-8{left:66.66666667%}.col-sm-push-7{left:58.33333333%}.col-sm-push-6{left:50%}.col-sm-push-5{left:41.66666667%}.col-sm-push-4{left:33.33333333%}.col-sm-push-3{left:25%}.col-sm-push-2{left:16.66666667%}.col-sm-push-1{left:8.33333333%}.col-sm-push-0{left:auto}.col-sm-offset-12{margin-left:100%}.col-sm-offset-11{margin-left:91.66666667%}.col-sm-offset-10{margin-left:83.33333333%}.col-sm-offset-9{margin-left:75%}.col-sm-offset-8{margin-left:66.66666667%}.col-sm-offset-7{margin-left:58.33333333%}.col-sm-offset-6{margin-left:50%}.col-sm-offset-5{margin-left:41.66666667%}.col-sm-offset-4{margin-left:33.33333333%}.col-sm-offset-3{margin-left:25%}.col-sm-offset-2{margin-left:16.66666667%}.col-sm-offset-1{margin-left:8.33333333%}.col-sm-offset-0{margin-left:0}}@media (min-width:992px){.col-md-1,.col-md-2,.col-md-3,.col-md-4,.col-md-5,.col-md-6,.col-md-7,.col-md-8,.col-md-9,.col-md-10,.col-md-11,.col-md-12{float:left}.col-md-12{width:100%}.col-md-11{width:91.66666667%}.col-md-10{width:83.33333333%}.col-md-9{width:75%}.col-md-8{width:66.66666667%}.col-md-7{width:58.33333333%}.col-md-6{width:50%}.col-md-5{width:41.66666667%}.col-md-4{width:33.33333333%}.col-md-3{width:25%}.col-md-2{width:16.66666667%}.col-md-1{width:8.33333333%}.col-md-pull-12{right:100%}.col-md-pull-11{right:91.66666667%}.col-md-pull-10{right:83.33333333%}.col-md-pull-9{right:75%}.col-md-pull-8{right:66.66666667%}.col-md-pull-7{right:58.33333333%}.col-md-pull-6{right:50%}.col-md-pull-5{right:41.66666667%}.col-md-pull-4{right:33.33333333%}.col-md-pull-3{right:25%}.col-md-pull-2{right:16.66666667%}.col-md-pull-1{right:8.33333333%}.col-md-pull-0{right:auto}.col-md-push-12{left:100%}.col-md-push-11{left:91.66666667%}.col-md-push-10{left:83.33333333%}.col-md-push-9{left:75%}.col-md-push-8{left:66.66666667%}.col-md-push-7{left:58.33333333%}.col-md-push-6{left:50%}.col-md-push-5{left:41.66666667%}.col-md-push-4{left:33.33333333%}.col-md-push-3{left:25%}.col-md-push-2{left:16.66666667%}.col-md-push-1{left:8.33333333%}.col-md-push-0{left:auto}.col-md-offset-12{margin-left:100%}.col-md-offset-11{margin-left:91.66666667%}.col-md-offset-10{margin-left:83.33333333%}.col-md-offset-9{margin-left:75%}.col-md-offset-8{margin-left:66.66666667%}.col-md-offset-7{margin-left:58.33333333%}.col-md-offset-6{margin-left:50%}.col-md-offset-5{margin-left:41.66666667%}.col-md-offset-4{margin-left:33.33333333%}.col-md-offset-3{margin-left:25%}.col-md-offset-2{margin-left:16.66666667%}.col-md-offset-1{margin-left:8.33333333%}.col-md-offset-0{margin-left:0}}@media (min-width:1200px){.col-lg-1,.col-lg-2,.col-lg-3,.col-lg-4,.col-lg-5,.col-lg-6,.col-lg-7,.col-lg-8,.col-lg-9,.col-lg-10,.col-lg-11,.col-lg-12{float:left}.col-lg-12{width:100%}.col-lg-11{width:91.66666667%}.col-lg-10{width:83.33333333%}.col-lg-9{width:75%}.col-lg-8{width:66.66666667%}.col-lg-7{width:58.33333333%}.col-lg-6{width:50%}.col-lg-5{width:41.66666667%}.col-lg-4{width:33.33333333%}.col-lg-3{width:25%}.col-lg-2{width:16.66666667%}.col-lg-1{width:8.33333333%}.col-lg-pull-12{right:100%}.col-lg-pull-11{right:91.66666667%}.col-lg-pull-10{right:83.33333333%}.col-lg-pull-9{right:75%}.col-lg-pull-8{right:66.66666667%}.col-lg-pull-7{right:58.33333333%}.col-lg-pull-6{right:50%}.col-lg-pull-5{right:41.66666667%}.col-lg-pull-4{right:33.33333333%}.col-lg-pull-3{right:25%}.col-lg-pull-2{right:16.66666667%}.col-lg-pull-1{right:8.33333333%}.col-lg-pull-0{right:auto}.col-lg-push-12{left:100%}.col-lg-push-11{left:91.66666667%}.col-lg-push-10{left:83.33333333%}.col-lg-push-9{left:75%}.col-lg-push-8{left:66.66666667%}.col-lg-push-7{left:58.33333333%}.col-lg-push-6{left:50%}.col-lg-push-5{left:41.66666667%}.col-lg-push-4{left:33.33333333%}.col-lg-push-3{left:25%}.col-lg-push-2{left:16.66666667%}.col-lg-push-1{left:8.33333333%}.col-lg-push-0{left:auto}.col-lg-offset-12{margin-left:100%}.col-lg-offset-11{margin-left:91.66666667%}.col-lg-offset-10{margin-left:83.33333333%}.col-lg-offset-9{margin-left:75%}.col-lg-offset-8{margin-left:66.66666667%}.col-lg-offset-7{margin-left:58.33333333%}.col-lg-offset-6{margin-left:50%}.col-lg-offset-5{margin-left:41.66666667%}.col-lg-offset-4{margin-left:33.33333333%}.col-lg-offset-3{margin-left:25%}.col-lg-offset-2{margin-left:16.66666667%}.col-lg-offset-1{margin-left:8.33333333%}.col-lg-offset-0{margin-left:0}}.clearfix:before,.clearfix:after,.container:before,.container:after,.container-fluid:before,.container-fluid:after,.row:before,.row:after{content:" ";display:table}.clearfix:after,.container:after,.container-fluid:after,.row:after{clear:both}.center-block{display:block;margin-left:auto;margin-right:auto}.pull-right{float:right !important}.pull-left{float:left !important}.hide{display:none !important}.show{display:block !important}.invisible{visibility:hidden}.text-hide{font:0/0 a;color:transparent;text-shadow:none;background-color:transparent;border:0}.hidden{display:none !important}.affix{position:fixed}@-ms-viewport{width:device-width}.visible-xs,.visible-sm,.visible-md,.visible-lg{display:none !important}.visible-xs-block,.visible-xs-inline,.visible-xs-inline-block,.visible-sm-block,.visible-sm-inline,.visible-sm-inline-block,.visible-md-block,.visible-md-inline,.visible-md-inline-block,.visible-lg-block,.visible-lg-inline,.visible-lg-inline-block{display:none !important}@media (max-width:767px){.visible-xs{display:block !important}table.visible-xs{display:table !important}tr.visible-xs{display:table-row !important}th.visible-xs,td.visible-xs{display:table-cell !important}}@media (max-width:767px){.visible-xs-block{display:block !important}}@media (max-width:767px){.visible-xs-inline{display:inline !important}}@media (max-width:767px){.visible-xs-inline-block{display:inline-block !important}}@media (min-width:768px) and (max-width:991px){.visible-sm{display:block !important}table.visible-sm{display:table !important}tr.visible-sm{display:table-row !important}th.visible-sm,td.visible-sm{display:table-cell !important}}@media (min-width:768px) and (max-width:991px){.visible-sm-block{display:block !important}}@media (min-width:768px) and (max-width:991px){.visible-sm-inline{display:inline !important}}@media (min-width:768px) and (max-width:991px){.visible-sm-inline-block{display:inline-block !important}}@media (min-width:992px) and (max-width:1199px){.visible-md{display:block !important}table.visible-md{display:table !important}tr.visible-md{display:table-row !important}th.visible-md,td.visible-md{display:table-cell !important}}@media (min-width:992px) and (max-width:1199px){.visible-md-block{display:block !important}}@media (min-width:992px) and (max-width:1199px){.visible-md-inline{display:inline !important}}@media (min-width:992px) and (max-width:1199px){.visible-md-inline-block{display:inline-block !important}}@media (min-width:1200px){.visible-lg{display:block !important}table.visible-lg{display:table !important}tr.visible-lg{display:table-row !important}th.visible-lg,td.visible-lg{display:table-cell !important}}@media (min-width:1200px){.visible-lg-block{display:block !important}}@media (min-width:1200px){.visible-lg-inline{display:inline !important}}@media (min-width:1200px){.visible-lg-inline-block{display:inline-block !important}}@media (max-width:767px){.hidden-xs{display:none !important}}@media (min-width:768px) and (max-width:991px){.hidden-sm{display:none !important}}@media (min-width:992px) and (max-width:1199px){.hidden-md{display:none !important}}@media (min-width:1200px){.hidden-lg{display:none !important}}.visible-print{display:none !important}@media print{.visible-print{display:block !important}table.visible-print{display:table !important}tr.visible-print{display:table-row !important}th.visible-print,td.visible-print{display:table-cell !important}}.visible-print-block{display:none !important}@media print{.visible-print-block{display:block !important}}.visible-print-inline{display:none !important}@media print{.visible-print-inline{display:inline !important}}.visible-print-inline-block{display:none !important}@media print{.visible-print-inline-block{display:inline-block !important}}@media print{.hidden-print{display:none !important}}.inner{width:1140px;margin:0 auto}.inner:before,.inner:after{display:table;content:"";line-height:0}.inner:after{clear:both}.bigger_inner{width:100%;margin:0 auto}.bigger_inner:before,.bigger_inner:after{display:table;content:"";line-height:0}.bigger_inner:after{clear:both}div.clear{display:block;clear:both;overflow:hidden;border-top:1px solid #e8e8e8;border-bottom:none;border-left:none;border-right:none}.clearfix:before,.clearfix:after{display:table;content:"";line-height:0}.clearfix:after{clear:both}.col12{width:100%;float:left}.col11{width:91.666666666667%;float:left}.col10{width:83.333333333333%;float:left}.col9{width:75%;float:left}.col8{width:66.666666666667%;float:left}.col7{width:58.333333333333%;float:left}.col6{width:50%;float:left}.col5{width:41.666666666667%;float:left}.col4{width:33.333333333333%;float:left}.col3{width:25%;float:left}.col2{width:16.666666666667%;float:left}.col1{width:8.3333333333333%;float:left}.row{margin-left:-10px;margin-right:-10px}.row:before,.row:after{display:table;content:"";line-height:0}.row:after{clear:both}.row>div{padding:0 10px}.hidden_title{display:none}.site-footer .icon-welcome_logo-min-dims{margin-bottom:0}header{height:614px;background:url(//www.welcomepickups.com/wp-content/themes/welcomepickups_new/css/../images/about/Welcome_Team.jpg) center no-repeat;background-size:cover}header .logo{float:left;margin-top:18px;position:relative;z-index:2}header .btn_contact{float:right;margin-top:35px;border:1px solid #fff;color:#fff;font-size:14px;font-weight:400;text-decoration:none;display:inline-block;padding:11px 34px;border-radius:4px}header h2{text-align:center;font-size:12px;color:#bbbdc2;letter-spacing:3px;margin:118px auto 15px}header h1{text-align:center;font-size:118px;color:#fff;line-height:110px;margin-bottom:5px;padding-top:100px}header p{text-align:center;font-weight:400;font-size:22px;color:#fff;margin-bottom:20px}header .arrow_down{display:block;width:32px;height:32px;background:url(//www.welcomepickups.com/wp-content/themes/welcomepickups_new/css/../images/about/arrow-down.svg) center no-repeat;text-indent:-99999px;margin:0 auto 20px;-webkit-background-size:cover;background-size:cover}.site_nav{border-bottom:1px solid #ebebeb;background:#fff}.site_nav .current_section{float:left;width:20%;border-right:1px solid #ebebeb}.site_nav .current_section h3{font-size:16px;font-weight:100;color:#2e3b4e;letter-spacing:1px;line-height:30px;padding:26px 0 26px 10px}.site_nav .paging{float:left;width:65%;border-right:1px solid #ebebeb;padding:0 69px;height:82px}.site_nav .paging ul{position:relative;height:28px;text-align:center;width:485px;margin:30px auto 0}.site_nav .paging ul:before{content:"";height:30px;width:100%;background:url(//www.welcomepickups.com/wp-content/themes/welcomepickups_new/css/../images/about/about_dashed_line.png) center center no-repeat;background-size:575px 1px;position:absolute;top:0;left:0}.site_nav .paging ul li{display:inline-block;margin:0 40px;padding-top:10px}.site_nav .paging ul li.first{margin-left:0}.site_nav .paging ul li.last{margin-right:0}.site_nav .paging ul a{display:block;width:10px;height:10px;border:1px solid #2e3b4e;border-radius:50%;text-indent:-99999px;position:relative;background:#fff}.site_nav .paging ul a.active{background:#2e3b4e}.site_nav .paging ul a.active:before{content:"";display:block;width:28px;height:28px;border:1px solid #dcdee1;border-radius:50%;position:absolute;top:-10px;left:-10px;background:#fff}.site_nav .paging ul a.active:after{content:"";display:block;width:10px;height:10px;border:1px solid #2e3b4e;border-radius:50%;background:#2e3b4e;position:absolute;top:-1px;left:-1px}.site_nav .arrows{float:left;width:15%}.site_nav .arrows>a{display:block;float:left;width:50%;border-right:1px solid #ebebeb;height:82px;line-height:82px;text-indent:-9999px;text-align:center}.site_nav .arrows>a.arrow_up{background:url(//www.welcomepickups.com/wp-content/themes/welcomepickups_new/css/../images/about/about_menu_up.png) center no-repeat}.site_nav .arrows>a.arrow_down{background:url(//www.welcomepickups.com/wp-content/themes/welcomepickups_new/css/../images/about/about_menu_down.png) center no-repeat}.site_nav.stuck{position:fixed;top:0;left:0;width:100%;z-index:99999}.section{text-align:center}.section h2{font-weight:100;color:#2e3b4e;font-size:60px}.section h2 strong{font-weight:700}.section h3{font-size:14px;font-weight:700;letter-spacing:.4px;text-align:center;color:rgba(45,59,78,.4);margin-bottom:24px;text-transform:uppercase}.section p{font-size:18px;line-height:31px;color:#2e3b4e;font-weight:100;margin-bottom:20px}.section p strong{font-weight:400}.section_product{padding:112px 0}figure.earth{width:170px;margin:60px auto;max-width:170px;margin-bottom:30px}figure.earth #sea{fill:#6ae2a6}figure.earth #land{fill:#5ace94;-webkit-animation:spin 10s linear infinite forwards;animation:spin 10s linear infinite forwards}@-webkit-keyframes spin{from{-webkit-transform:translateX(-300px);transform:translateX(-300px)}to{-webkit-transform:translateX(0px);transform:translateX(0px)}}@keyframes spin{from{-webkit-transform:translateX(-300px);transform:translateX(-300px)}to{-webkit-transform:translateX(0px);transform:translateX(0px)}}.section_product p{padding:0 190px}.section_product_values .col4{position:relative}.section_product_values .bg_img{display:block;width:100%;height:auto;max-height:700px}.section_product_values .text{position:absolute;top:0;left:0;width:100%;color:#fff;padding-top:155px}.section_product_values .text p{color:#fff;font-size:16px;line-height:26px;padding-left:80px;padding-right:80px}.section_product_values .text h3{color:#fff;opacity:.56;margin-bottom:20px}.section_product_values .text img{display:block;margin:0 auto 15px}.section_team{padding-top:112px}.section_team h2{margin-bottom:75px}.section_team .col3{position:relative;padding-top:0;height:457px;overflow:hidden}.section_team .team_member{display:block;width:100%;height:auto}.section_team .overlay{position:absolute;top:0;left:0;right:0;bottom:0;background:rgba(255,255,255,.95);text-align:left;padding-top:45%;padding-left:60px;padding-right:75px;opacity:0;-webkit-transition:all .3s ease-in-out;-moz-transition:all .3s ease-in-out;-ms-transition:all .3s ease-in-out;-o-transition:all .3s ease-in-out;transition:all .3s ease-in-out}.section_team .overlay h3{color:#2e3b4e;font-weight:700;font-size:22px;letter-spacing:0;margin-bottom:7px}.section_team .overlay h4{font-size:15px;font-style:italic;margin-bottom:35px}.section_team .overlay p{font-size:14px;color:#2e3b4e;line-height:1.2}.section_team .col3:hover .overlay{opacity:1}.section_team_values{padding-top:130px;padding-bottom:185px;background:#f7f7f7}.section_team_values h3{color:#2e3b4e;margin-top:50px}.slider_container{position:relative}.slide_content{width:100%}.slider_controls{width:100%}.slider_controls span{display:block;cursor:pointer;width:40px;height:40px;position:absolute;top:14%;text-indent:-9999px;cursor:pointer;z-index:9999}.slider_controls #slide-prev{left:0;background:url(//www.welcomepickups.com/wp-content/themes/welcomepickups_new/css/../images/about/about_arrow_left.png) center no-repeat}.slider_controls #slide-next{right:0;background:url(//www.welcomepickups.com/wp-content/themes/welcomepickups_new/css/../images/about/about_arrow_right.png) center no-repeat}.slide_content h2{font-size:140px;font-weight:700;margin-bottom:40px}#slide-pager{text-align:center;margin-top:70px}#slide-pager a{display:inline-block;width:72px;height:72px;border:2px solid #2e3b4e;border-right:none 0;font-size:36px;color:#2e3b4e;line-height:2;text-align:center;position:relative;text-decoration:none}#slide-pager a:last-child{border-right:2px solid #2e3b4e}#slide-pager a .top_number{position:absolute;top:0;right:5px;font-size:10px}#slide-pager a .slide_num{position:absolute;bottom:0;left:5px;font-size:10px}#slide-pager a.cycle-pager-active{color:#fff;background:#2e3b4e}.section_trust{padding-top:115px}.section_trust h2{margin-bottom:65px}.section_trust .numbers{display:block;margin:10px auto 70px}.charts{margin:10px auto 50px;width:354px}.charts .chart_signle_right{width:160px;float:right;position:relative}.charts{font-size:12px;font-weight:100;position:relative}span.circles-decimals{display:none !important}.circles-wrp-left{font-size:12px;font-weight:100;width:160px;float:left;position:relative}.circles-wpr-left div#text{font-size:12px !important;font-weight:100;letter-spacing:2px;color:#2e3b4e;position:absolute;top:0;left:0;width:100%;height:100%;padding-top:42px}.circles-wrp-right{font-size:12px;font-weight:100;width:160px;float:right;position:relative}.circles-wpr-right div#text{font-size:12px !important;font-weight:100;letter-spacing:2px;color:#2e3b4e;position:absolute;top:0;left:0;width:100%;height:100%;padding-top:42px}@media only screen and (max-width:1279px){.inner{width:1000px}.bigger_inner{width:100%}.section_trust .map{width:100%}.site_nav .paging{padding:0 18px}.section_product_values .text{padding-top:80px}.section_product_values .text p{padding:0 40px}.section_team .overlay{padding-top:20%;padding-left:30px;padding-right:30px}.section_product p{padding:0 180px}}@media only screen and (max-width:1023px){.inner{width:728px}.bigger_inner{width:100%}header h1{font-size:100px}.site_nav .current_section{width:25%}.site_nav .current_section h3{font-size:12px}.site_nav .paging{padding:0 35px;width:60%}.site_nav .paging ul{width:auto}.site_nav .paging ul li{margin:0 28px}.section h2{font-size:32px;font-weight:400;text-align:center;color:#2e3b4e}.section p{font-size:16px;line-height:1.5;text-align:center;color:#2d3b4e}.section_product_values .col4{width:33.333333333333%}.section_product_values .text{padding-top:45px}.section_product_values .text img{max-width:90%}.section_product_values .text p{padding:0 20px;font-size:14px}.section_team .col3{width:50%}.section_product p{padding:0 50px}}@media only screen and (max-width:767px){.inner{width:auto;padding:0 15px}.bigger_inner{width:auto;padding:0 15px}header{height:480px}header .logo{float:none;width:142px;display:block;margin:20px auto}header .btn_contact{float:none;width:142px;display:block;margin:20px auto}header h2{margin-top:35px}header h1{font-size:42px;line-height:1.2;margin-bottom:25px;padding-top:40px}header p{font-size:16px;margin-bottom:25px}.site_nav .inner{padding:0}.site_nav .current_section{text-align:center;width:100%;border-right:none;border-bottom:1px solid #ebebeb}.site_nav .current_section h3{padding:5px 0}.site_nav .paging{width:100%;padding:0 15px;height:40px}.site_nav .paging ul{width:285px;margin:5px auto 0}.site_nav .paging ul li{margin:0 20px}.site_nav .arrows{width:100%;border-top:1px solid #ebebeb}.site_nav .arrows>a{line-height:40px;height:40px}.section_product{padding:80px 0 40px}.section h2{font-size:19px}.section p{font-size:16px;line-height:1.4}.section_product_values .col4{width:100%;height:400px;position:relative;overflow:hidden}.section_product_values .col4 img.bg_img{position:absolute;bottom:0;left:0;width:100%}.section_team .col3{width:100%}#slide-pager a{width:45px;height:45px;font-size:18px}.section_trust .numbers{max-width:100%}.charts .chart_signle_left,.charts .chart_signle_right{float:none;display:block;margin:20px auto}.section_product p{padding:0 15px}.slide_content{font-size:15px}.charts{width:auto}.slider_controls span{display:none}#slide-pager{margin-top:20px}}.inner__navigation{text-align:center;position:absolute;top:0;left:0;width:100%}.inner__navigation a{font-size:14px;color:#fff;padding:29px 12px;-webkit-transition:color .2s;-o-transition:color .2s;transition:color .2s;text-decoration:none;display:inline-block;vertical-align:middle;cursor:pointer;font-weight:400}.inner__navigation a:hover,.inner__navigation a:focus{color:#6ae2a6}.active_sect{position:relative}.active_sect:before{content:"";display:block;position:absolute;top:0;left:0;bottom:0;right:0;width:100%;height:100%;background-image:linear-gradient(to bottom,rgba(74,92,113,.22),#242f3e),linear-gradient(rgba(44,58,77,.5),rgba(44,58,77,.5));opacity:.8}header h1{font-size:64px;text-align:center;color:#fff;padding-top:115px;position:relative;margin-bottom:20px}header p{font-size:28px;line-height:1;text-align:center;color:#fff;position:relative;margin-bottom:170px}header .arrow_down{position:relative}.section h2{font-size:32px;font-weight:400;text-align:center;max-width:760px;margin:0 auto;color:#2e3b4e}.section p{font-size:16px;line-height:1.5;text-align:center;color:#2d3b4e}.new-walue-sections{font-size:0;position:relative}.new-walue-section__block-content{position:relative;z-index:2}.new-walue-section__block{display:inline-block;vertical-align:top;width:33.333%;height:308px;padding:48px;position:relative}.new-walue-section__block:before{content:"";position:absolute;display:block;position:absolute;top:0;left:0;width:100%;height:100%;bottom:0;right:0;z-index:1;-webkit-transition:opacity .2s;-o-transition:opacity .2s;transition:opacity .2s}.new-walue-section__block:hover:before{opacity:.95}.new-walue-section__block.new-walue-section__block--red:before{background-image:linear-gradient(to bottom,rgba(73,92,113,.1),rgba(73,92,113,.1)),linear-gradient(rgba(231,76,60,.9),rgba(231,76,60,.9))}.new-walue-section__block.new-walue-section__block--orange:before{background-image:linear-gradient(to bottom,rgba(73,92,113,.1),rgba(73,92,113,.1)),linear-gradient(rgba(243,156,18,.9),rgba(243,156,18,.9))}.new-walue-section__block.new-walue-section__block--yellow:before{background-image:linear-gradient(to bottom,rgba(73,92,113,.1),rgba(73,92,113,.1)),linear-gradient(rgba(241,196,15,.9),rgba(241,196,15,.9))}.new-walue-section__block.new-walue-section__block--salad:before{background-image:linear-gradient(to bottom,rgba(73,92,113,.1),rgba(73,92,113,.1)),linear-gradient(rgba(46,204,113,.9),rgba(46,204,113,.9))}.new-walue-section__block.new-walue-section__block--green:before{background-image:linear-gradient(to bottom,rgba(73,92,113,.1),rgba(73,92,113,.1)),linear-gradient(rgba(26,188,156,.9),rgba(26,188,156,.9))}.new-walue-section__block.new-walue-section__block--blue:before{background-image:linear-gradient(to bottom,rgba(255,255,255,.2),rgba(255,255,255,.5)),linear-gradient(rgba(52,152,219,.9),rgba(52,152,219,.9))}.new-walue-section__block.new-walue-section__block--grey:before{background-image:linear-gradient(to bottom,rgba(255,255,255,.2),rgba(0,0,0,.5)),linear-gradient(rgba(52,73,94,.9),rgba(52,73,94,.9))}.new-walue-section__block.new-walue-section__block--purple:before{background-image:linear-gradient(to bottom,rgba(255,255,255,.2),rgba(0,0,0,.5)),linear-gradient(rgba(155,89,182,.9),rgba(155,89,182,.9))}.new-walue-section__block.new-walue-section__block--pink:before{background-image:linear-gradient(to bottom,rgba(255,255,255,.2),rgba(255,255,255,.5)),linear-gradient(rgba(161,68,173,.9),rgba(161,68,173,.9))}.new-walue-section__name{text-transform:uppercase;opacity:.5;font-size:14px;font-weight:700;letter-spacing:1px;color:#fff;margin-bottom:21px;text-align:left}.new-walue-section__title img{max-width:100%;margin-bottom:13px}.new-walue-section__block p{font-size:16px;line-height:1.5;color:#fff;text-align:left}.new-walue-section__block-content{text-align:left}#section_team h2{margin-bottom:48px}#section_team p{max-width:755px;margin:0 auto;margin-bottom:112px}.section_team_values{padding:112px 0;background:#fff}.section_team_values h3{margin:0 auto;opacity:.4;font-size:14px;text-transform:uppercase;letter-spacing:.4px;color:#2d3b4e;margin-bottom:32px}.slider_container h2{font-size:112px;font-weight:700;text-align:center;color:#2e3b4e;margin-bottom:32px}.slider_container p{font-size:16px;line-height:1.5;text-align:center;color:#2d3b4e}.hero-banner__explore-wrapper{padding:15px;-webkit-border-radius:2px;border-radius:2px;background-color:rgba(0,0,0,.1);font-size:0;max-width:620px;margin:0 auto}.hero-banner__explore-select{display:inline-block;vertical-align:middle;width:75%;min-height:50px;position:relative}.hero-banner__explore-select.transparent .hero-banner__explore-select-header{background-color:transparent;border:1px solid #fff;color:#fff;-webkit-border-radius:2px;border-radius:2px}.social-footer-block a{text-decoration:none}.hero-banner__explore-select-header{padding:15px;padding-right:30px;background:#fff;font-size:16px;text-align:left;cursor:pointer;min-height:50px;background:#fff url(//www.welcomepickups.com/wp-content/themes/welcomepickups_new/css/../images/homepage-v3/dropdown-arrow.svg) 95% center no-repeat;-webkit-background-size:10px 7px;background-size:10px 7px}.hero-banner__explore-select-content{position:absolute;top:50px;left:0;width:100%;-webkit-border-radius:4px;border-radius:4px;background-color:#fff;display:none;z-index:10;-webkit-box-shadow:0 2px 5px 0 rgba(0,0,0,.19);box-shadow:0 2px 5px 0 rgba(0,0,0,.19)}.hero-banner__explore-select-content h4{background:#f1f2f5;padding:3px 10px;color:#2d3b4e;font-size:14px;font-weight:400}.hero-banner__explore-select-content a{display:block;color:#94a0a9;padding:6px 10px;font-size:14px;font-weight:400;-webkit-transition:color .2s;-o-transition:color .2s;transition:color .2s}.hero-banner__explore-select-content a:hover,.hero-banner__explore-select-content a:focus{color:#2d3b4e}.hero-banner__explore-button{font-size:16px;text-align:center;-webkit-border-top-right-radius:2px;border-top-right-radius:2px;-webkit-border-bottom-right-radius:2px;border-bottom-right-radius:2px;background-color:#6ae2a6;width:25%;display:inline-block;vertical-align:middle;padding:15px;color:#fff;min-height:50px}.site-header .hero-banner__explore-select-header,.site-footer .hero-banner__explore-select-header{font-size:14px;-webkit-border-radius:2px;border-radius:2px;padding:10px 15px;border:solid 1px #495a67;color:#495a67;min-height:0;padding-right:30px}.site-footer .hero-banner__explore-select-header{min-width:152px;margin-left:0}.site-header .hero-banner__explore-select,.site-footer .hero-banner__explore-select{width:auto;margin-right:21px;vertical-align:middle;min-height:0;position:relative;z-index:10}.site-footer .hero-banner__explore-select{margin-left:0;margin-top:24px}.site-header .hero-banner__explore-select-content,.site-footer .hero-banner__explore-select-content{top:33px;border:solid 1px #495a67;border-top:none}.hero-banner__explore-select--countries .hero-banner__explore-select-header{min-width:84px;padding:8px 16px;background:#fff url(//www.welcomepickups.com/wp-content/themes/welcomepickups_new/css/../images/homepage-v3/dropdown-arrow.svg) right 16px center no-repeat;-webkit-border-top-right-radius:2px;border-top-right-radius:2px;-webkit-border-top-left-radius:2px;border-top-left-radius:2px;background-color:transparent;border-color:#fff}.site-footer .hero-banner__explore-select--countries .hero-banner__explore-select-header{min-width:152px;padding-left:43px;-webkit-border-radius:2px;border-radius:2px;border:solid 1px #cfd0d2;-webkit-border-bottom-left-radius:0;border-bottom-left-radius:0;-webkit-border-bottom-right-radius:0;border-bottom-right-radius:0}.site-footer .hero-banner__explore-select--countries .hero-banner__explore-select-header span{font-size:14px;color:#cfd0d2}.site-footer .hero-banner__explore-select--countries .hero-banner__explore-select-header .flag{position:absolute;top:5px;left:16px}.site-footer .hero-banner__explore-select-content{border-color:#fff;-webkit-border-top-left-radius:0;border-top-left-radius:0;-webkit-border-top-right-radius:0;border-top-right-radius:0}.site-footer .hero-banner__explore-select-content a{padding:8px;padding-left:43px;display:block;position:relative}.site-footer .hero-banner__explore-select-content a:hover span,.site-footer .hero-banner__explore-select-content a:focus span{color:#2d3b4e}.site-footer .hero-banner__explore-select-content a span{font-size:14px;color:#cfd0d2;-webkit-transition:color .2s;-o-transition:color .2s;transition:color .2s}.site-footer .open-state.hero-banner__explore-select--countries .hero-banner__explore-select-header{border-color:#fff}.site-footer .open-state.hero-banner__explore-select--countries .hero-banner__explore-select-header span{color:#6e7073}.site-footer .open-state.hero-banner__explore-select-content a span{color:#6e7073}.site-footer .hero-banner__explore-select-content a .flag{position:absolute;top:5px;left:16px}.site-footer{background-color:#0f161d;padding:88px 0}.site-footer .widget{float:left;width:215px;padding-right:34px}.site-footer .widget h3{font-size:13px;line-height:26px;color:#fff;font-weight:900;text-transform:uppercase;margin-bottom:10px}.site-footer .widget ul li a{font-size:13px;line-height:26px;color:#fff;opacity:.8;-webkit-transition:color .2s,opacity .2s;-o-transition:color .2s,opacity .2s;transition:color .2s,opacity .2s;text-decoration:none}.site-footer .widget ul li a:hover,.site-footer .widget ul li a:focus{color:#6ae2a6;opacity:1}.site-footer .widget-row{font-size:0;padding-top:50px;margin-top:50px;margin-bottom:25px;border-top:1px solid #212933}.site-footer .widget-small{width:16%;margin-right:.666%;display:inline-block;vertical-align:top;padding-right:15px;margin-bottom:15px}.site-footer .country-in-footer{position:relative}.site-footer .country-in-footer__header{position:relative;font-size:13px;color:#fff;text-transform:uppercase;cursor:pointer;padding-right:15px;margin-bottom:20px}.site-footer .country-in-footer__content a{font-size:11px;color:#fff;opacity:.2;margin-bottom:10px;display:block;-webkit-transition:color .2s,opacity .2s;-o-transition:color .2s,opacity .2s;transition:color .2s,opacity .2s}.site-footer .country-in-footer__content a:hover,.site-footer .country-in-footer__content a:focus{color:#6ae2a6;opacity:1}.site-footer__copy{font-size:12px;line-height:1;text-align:center;color:#646b76;display:block;padding-top:63px}.site-footer .mobile-menu__select{display:none}.site-footer .mobile-menu__select-wrapper{display:none}.site-footer .widget-row{margin-top:50px}.blog-section__block{display:block;text-decoration:none;height:240px;border-radius:4px;position:relative;overflow:hidden}.blog-section__block:before{border-radius:4px;background-image:linear-gradient(to bottom,rgba(74,92,114,.22),#242f3e);content:'';top:0;left:0;width:100%;height:100%;position:absolute}.blog-section__block-content{position:absolute;bottom:0;left:0;width:100%;padding:16px}.blog-section__block-content-category{opacity:.5;font-size:12px;font-weight:700;line-height:1;color:#fff;text-transform:uppercase;margin-bottom:8px;display:block}.blog-section__block-content-title{font-size:16px;font-weight:700;line-height:1;color:#fff;display:block}.blog-section{padding:112px 0}.blog-section .container h3{opacity:.4;text-transform:uppercase;font-size:14px;font-weight:700;line-height:1;letter-spacing:.4px;text-align:center;color:#2d3b4e;margin-bottom:24px}.blog-section .container h2{font-size:32px;font-weight:400;text-align:center;color:#2e3b4e;margin-bottom:64px}.press-kit-section{background-color:#fafbfd;padding-top:112px}.press-kit-section h3{opacity:.4;font-size:14px;font-weight:700;line-height:1;letter-spacing:.4px;text-align:center;color:#2d3b4e;text-transform:uppercase;margin-bottom:24px}.press-kit-section h2{font-size:32px;font-weight:400;text-align:center;color:#2e3b4e;margin-bottom:64px}.press-kit-section__link{border-radius:2px;background-color:#6ae2a6;display:block;max-width:302px;margin:0 auto;margin-bottom:88px;padding:16px;font-size:16px;font-weight:700;text-align:center;color:#fff;text-decoration:none}.legal-info-section{background-color:#fafbfd}.legal-info-section__title{width:520px;margin:auto;display:block;font-size:32px;font-weight:400;text-align:center;color:#2d3b4e;margin-bottom:20px}.legal-info-section{padding:112px 10px;font-weight:400}.legal-info-section__subtitle{width:520px;margin:auto;display:block;opacity:.4;font-size:14px;font-weight:700;line-height:1;letter-spacing:.4px;text-align:center;color:#2d3b4e;text-transform:uppercase;margin-bottom:72px}.legal-info-section__inner{max-width:520px;width:100%;margin:auto}.legal-info-section__inner .legal-info-section__inner-title{opacity:.4;font-size:14px;font-weight:700;font-style:normal;font-stretch:normal;line-height:1;letter-spacing:.2px;text-align:center;color:#2d3b4e;margin-bottom:12px}.legal-info-section__inner .legal-info-section__inner-address{font-size:16px;font-weight:400;line-height:1.5;text-align:center;color:#2d3b4e;margin-bottom:70px}.divider{width:200px;height:1px;display:block;margin:auto;background-color:#ebebeb}.legal-info-section__columns{margin-top:32px;font-size:16px;line-height:1.5;letter-spacing:normal;text-align:center;color:#2d3b4e;text-align:center}.legal-info-section__columns .col-sm-4>div{opacity:.4;font-size:14px;font-weight:700;line-height:1;letter-spacing:.2px;text-align:center;color:#2d3b4e;margin-bottom:12px}.press-kit-section__iamge{max-width:1024px;margin:0 auto}.press-kit-section__iamge img{width:100%}.section-team__row{font-size:0;text-align:center}.section-team__row>div{display:inline-block;vertical-align:top;text-align:center}.section-team__block-image{background:#fff}.section-team__row-2 img{max-width:375px}.section-team__row-2>div{width:50%}.section-team__row-3>div{width:25%}.section-team__block{position:relative;box-shadow:1px 0 0 0 #ebebeb,-1px 0 0 0 #ebebeb;background-color:#fff}.section-team__block-image{width:100%;max-height:480px;position:relative;overflow:hidden;margin-bottom:32px;background-color:#fff}.section-team__block-image img{width:100%;position:relative}.section-team__rows{max-width:1500px;margin:0 auto;border-bottom:1px solid #ebebeb}.section-team__block-link{border-radius:2px;background-color:#6ae2a6;display:inline-block;font-size:16px;font-weight:700;text-align:center;color:#fff;padding:16px;width:calc(100% - 36px);text-decoration:none;margin-bottom:32px}.mobile-block-link{display:none}h3.section-team__block-name{font-size:24px;font-weight:700;line-height:1.08;text-align:center;color:#2d3b4e;margin-bottom:8px;text-transform:initial}.section-team__block-status{text-transform:uppercase;font-size:14px;font-weight:400;letter-spacing:1px;text-align:center;color:#2d3b4e;margin-bottom:24px}.section-team__block-subtitle{opacity:.4;font-size:14px;font-weight:700;letter-spacing:.4px;text-align:center;color:#2d3b4e;text-transform:uppercase;margin-bottom:8px}p.section-team__block-text{font-size:20px;font-weight:400;line-height:1.3;text-align:center;color:#2d3b4e;padding-bottom:32px;margin-bottom:0 !important}.inner__navigation-close-mobile{display:none}.mobile-header{display:none}#slide-pager a .top_number{display:none}.section-team__block-subtitle{display:none}@media only screen and (max-width:767px){.mobile-header a{display:block;text-align:center}.mobile-menu__select-wrapper{position:relative}.mobile-menu__select-wrapper .flag-ico{position:absolute;top:12px;left:26%;z-index:1}.mobile-menu__select-wrapper .mobile-menu__select{position:relative;z-index:2}.mobile-menu__select{display:block;padding:14px;text-align:center;-webkit-border-radius:2px;border-radius:2px;border:solid 1px #fff;margin-bottom:24px;font-weight:700;font-size:14px;text-align:center;color:#fff;width:100%;background:0 0;outline:none;background:transparent url(//www.welcomepickups.com/wp-content/themes/welcomepickups_new/css/../images/homepage-v3/white-select-arrow.svg) right 24px center no-repeat;padding-left:36%}.inner__navigation{position:fixed;width:300px;top:0;bottom:0;background-color:#364856;z-index:1000;left:-100%;-webkit-transition:left .2s;-o-transition:left .2s;transition:left .2s}.inner__navigation.open{left:0}.inner__navigation a{border-top:1px solid rgba(0,0,0,.08);display:block;padding:22px;font-size:14px;font-weight:700;text-align:center;color:#fff}.inner__navigation a:last-child{border-bottom:1px solid rgba(0,0,0,.08)}.inner__navigation-close-mobile{display:block;background-color:#30404c;padding:23px;font-size:16px;font-weight:700;text-align:center;color:#acb2b7;background:url(//www.welcomepickups.com/wp-content/themes/welcomepickups_new/css/../images/about/icn-close-side-menu.svg) center left 35px no-repeat}header{height:296px;margin-top:59px}header .logo{display:none}header h1{padding-top:64px;font-size:32px;font-weight:400}header p{max-width:265px;margin:0 auto;margin-bottom:48px;font-size:16px;line-height:1.5}.mobile-header{position:absolute;top:-59px;left:0;width:100%;background:#fff;z-index:9;padding:16px;display:block}.mobile-header>img{display:block;width:107px;margin:0 auto}.burger-menu{position:absolute;top:22px;left:16px;cursor:pointer}.section_product{padding:64px 0}.section h2{font-size:24px}.new-walue-section__block{display:block;width:100%;padding:32px;height:auto}.new-walue-section__block-content{text-align:center}.new-walue-section__name{text-align:center}.new-walue-section__block p{text-align:center}.section_team{padding-top:64px}.section-team__row-2>div{display:block;width:100%}.section-team__block-image{margin-bottom:24px}.section-team__block-image img{top:0 !important}p.section-team__block-text{padding-bottom:0}.section-team__row-3>div{width:50%}h3.section-team__block-name{font-size:16px;padding-left:8px;padding-right:8px;height:34px}.section-team__block-status{height:26px;padding-left:8px;padding-right:8px}.section-team__block-subtitle{font-size:12px;height:28px;padding-left:8px;padding-right:8px}p.section-team__block-text{font-size:15px;height:66px;padding-left:8px;padding-right:8px;margin-bottom:0}.section-team__rows{padding-bottom:30px}.section_team_values{padding:64px 0}.slider_container h2{font-size:42px}.press-kit-section{padding-top:64px}.press-kit-section h2{font-size:24px}.press-kit-section__link{margin-bottom:48px}.blog-section{padding:64px 20px}.blog-section__block{margin-bottom:32px}.site-footer{padding:48px 0;text-align:center}.site-footer .widget{width:100%;padding:0}.country-in-footer__header{display:none}.widget-small__link{display:none}.mobile-menu__select-wrapper{display:block}.site-footer__copy{padding-top:0}.mobile-menu__select{border-radius:2px;border:solid 1px #cfd0d2;padding:13px;font-weight:400;font-size:14px;text-align:center;color:#cfd0d2;width:100%;background:url(//www.welcomepickups.com/wp-content/themes/welcomepickups_new/css/../images/homepage-v3/dropdown-arrow-grey.svg) center right 16px no-repeat;background-color:transparent;text-align:center;text-align-last:center}.site-footer .hero-banner__explore-select{display:block;margin:15px auto}.site-footer .hero-banner__explore-select--countries .hero-banner__explore-select-header{text-align:center;padding:10px 15px}.section h3{font-size:12px;margin-bottom:8px}.section h2{font-size:23px}figure.earth{margin:40px auto;margin-bottom:10px}#section_team p{margin-bottom:64px}h3.section-team__block-name{font-size:20px;margin-bottom:0 !important}.section-team__block-status{margin-bottom:20px}.section-team__row.section-team__row-2 .section-team__block-subtitle{height:auto}.section-team__row.section-team__row-2 .section-team__block-text{height:auto;padding-bottom:24px}.section-team__row.section-team__row-2 .section-team__block-status{height:auto}.section-team__row.section-team__row-3 .section-team__block-name{height:auto;padding-left:13px;padding-right:13px;margin-bottom:8px !important}.section-team__row.section-team__row-3 .section-team__block-status{padding-left:14px;padding-right:14px}.blog-section .container h2{font-size:24px;margin-bottom:32px}.row-3-lines-mobile{height:32px;font-size:12px}.section-team__block-link{display:none}.section-team__block-link.mobile-block-link{display:block;width:calc(100% - 36px);margin:0 auto;min-width:0;padding:12px;margin-bottom:20px;margin-top:41px}.section-team__rows{padding-bottom:0}.slider_container h2{font-size:48px;margin-bottom:16px}.press-kit-section h3{margin-bottom:8px}.press-kit-section h2{margin-bottom:32px}.site_nav{position:absolute;left:0;top:355px;width:100%;z-index:999;background:#fff}#intro{margin-bottom:123px}.site_nav.headroom.headroom--not-bottom.headroom--not-top.headroom--pinned{position:fixed;top:0;left:0;width:100%}.headroom{will-change:transform;transition:transform .2s linear}.headroom--pinned{transform:translateY(0%)}.headroom--unpinned{transform:translateY(-100%)}}p.section-team__block-text{font-size:14px;font-weight:700;line-height:1;letter-spacing:.2px;color:rgba(45,59,78,.5)}.section-team__block-text:before{content:"";display:inline-block;vertical-align:middle;margin-right:12px;width:18px;height:18px;background:url(//www.welcomepickups.com/wp-content/themes/welcomepickups_new/css/../images/about/bucket.svg) center no-repeat;-webkit-background-size:cover;background-size:cover;position:relative;top:-1px}.you-block .section-team__block-subtitle{display:block}@media(max-width:767px){.legal-info-section__title{margin:auto;width:100%;display:block;font-size:24px;line-height:1.33;text-align:center;color:#2e3b4e;margin-bottom:20px}.legal-info-section{padding:64px 40px 88px;text-align:center;width:100%;font-weight:400}.legal-info-section__subtitle{margin:auto;width:100%;display:block;opacity:.4;font-size:14px;font-weight:700;line-height:1;letter-spacing:.4px;text-align:center;color:#2d3b4e;text-transform:uppercase;margin-bottom:64px}.legal-info-section__inner .legal-info-section__inner-title{opacity:.4;font-size:14px;font-weight:700;line-height:1;letter-spacing:.2px;text-align:center;color:#2d3b4e;margin-bottom:12px}.legal-info-section__inner .legal-info-section__inner-address{font-size:16px;font-weight:400;line-height:1.5;text-align:center;color:#2d3b4e;margin-bottom:24px}.divider{display:none}.legal-info-section__columns{margin-top:32px;font-size:16px;line-height:1.5;letter-spacing:normal;text-align:center;color:#2d3b4e;text-align:center}.legal-info-section__columns .col-sm-4>div{opacity:.4;font-size:14px;font-weight:700;line-height:1;letter-spacing:.2px;text-align:center;color:#2d3b4e;margin-top:24px;margin-bottom:12px}} @charset "UTF-8";.site-footer .icon-footer{background-image:url(//www.welcomepickups.com/wp-content/themes/welcomepickups_new/css/../images/footer/icons_new.svg)}.mobile-menu .icon-footer{background-image:url(//www.welcomepickups.com/wp-content/themes/welcomepickups_new/css/../images/footer/icons_new.svg)}.site-footer .icon-dropdown-arrow{background-position:0 0;background-repeat:no-repeat}.site-footer .icon-dropdown-arrow-dims{width:10px;height:7px}.site-footer .icon-footer-social-fb{background-position:0 -7px;background-repeat:no-repeat}.site-footer .icon-footer-social-fb-dims{width:32px;height:32px}.site-footer .icon-footer-social-gl{background-position:0 -39px;background-repeat:no-repeat}.site-footer .icon-footer-social-gl-dims{width:32px;height:32px}.site-footer .icon-footer-social-ig{background-position:0 -71px;background-repeat:no-repeat}.site-footer .icon-footer-social-ig-dims{width:32px;height:32px}.site-footer .icon-footer-social-li{background-position:0 -103px;background-repeat:no-repeat}.site-footer .icon-footer-social-li-dims{width:32px;height:32px}.site-footer .icon-footer-social-tw{background-position:0 -135px;background-repeat:no-repeat}.site-footer .icon-footer-social-tw-dims{width:32px;height:32px}.site-footer .icon-help-icon{background-position:0 -167px;background-repeat:no-repeat}.site-footer .icon-help-icon-dims{width:18px;height:18px}.site-footer .icon-icn-checkout-logo{background-position:0 -185px;background-repeat:no-repeat}.site-footer .icon-icn-checkout-logo-dims{width:144px;height:16px}.site-footer .icon-welcome_logo-min{background-position:0 -201px;background-repeat:no-repeat}.site-footer .icon-welcome_logo-min-dims{width:145px;height:36px}.mobile-menu .icon-dropdown-arrow{background-position:0 0;background-repeat:no-repeat}.mobile-menu .icon-dropdown-arrow-dims{width:10px;height:7px}.mobile-menu .icon-footer-social-fb{background-position:0 -7px;background-repeat:no-repeat}.mobile-menu .icon-footer-social-fb-dims{width:32px;height:32px}.mobile-menu .icon-footer-social-gl{background-position:0 -39px;background-repeat:no-repeat}.mobile-menu .icon-footer-social-gl-dims{width:32px;height:32px}.mobile-menu .icon-footer-social-ig{background-position:0 -71px;background-repeat:no-repeat}.mobile-menu .icon-footer-social-ig-dims{width:32px;height:32px}.mobile-menu .icon-footer-social-li{background-position:0 -103px;background-repeat:no-repeat}.mobile-menu .icon-footer-social-li-dims{width:32px;height:32px}.mobile-menu .icon-footer-social-tw{background-position:0 -135px;background-repeat:no-repeat}.mobile-menu .icon-footer-social-tw-dims{width:32px;height:32px}.mobile-menu .icon-help-icon{background-position:0 -167px;background-repeat:no-repeat}.mobile-menu .icon-help-icon-dims{width:18px;height:18px}.mobile-menu .icon-icn-checkout-logo{background-position:0 -185px;background-repeat:no-repeat}.mobile-menu .icon-icn-checkout-logo-dims{width:144px;height:16px}.mobile-menu .icon-welcome_logo-min{background-position:0 -201px;background-repeat:no-repeat}.mobile-menu .icon-welcome_logo-min-dims{width:145px;height:36px}.mobile-menu .hero-banner__explore-select{width:auto;margin-right:21px;vertical-align:middle;min-height:0;position:relative;z-index:10}.site-footer .hero-banner__explore-select{margin-left:0;margin-top:14px;top:14px}.site-footer .hero-banner__explore-select-header{font-size:14px;-webkit-border-radius:2px;border-radius:2px;padding:10px 15px;border:solid 1px #495a67;color:#495a67;min-height:0;padding-right:30px}.site-footer .hero-banner__explore-select-header{min-width:152px;margin-left:0}.site-footer .hero-banner__explore-select-header{font-size:14px;-webkit-border-radius:2px;border-radius:2px;padding:10px 15px;border:solid 1px #495a67;color:#495a67;min-height:0;padding-right:30px}.site-footer .hero-banner__explore-select-content{top:33px;border:solid 1px #495a67;border-top:none}.site-footer .hero-banner__explore-select-content{top:33px;border:solid 1px #495a67;border-top:none}.site-footer .hero-banner__explore-select{width:auto;margin-right:-15px;vertical-align:middle;min-height:0;position:relative;z-index:10}.site-footer .hero-banner__explore-select--countries{margin:0 auto;margin-left:16px;max-width:130px}.site-footer .hero-banner__explore-select-header{width:152px;margin-left:0;top:9px}.site-footer .hero-banner__explore-select{width:152px;margin-right:21px;vertical-align:middle;min-height:0;position:relative;z-index:10}.site-footer .hero-banner__explore-select{margin-left:0;margin-top:14px}.site-footer .hero-banner__explore-select-content{top:33px;border:solid 1px #495a67;border-top:none;min-width:152px;position:absolute}.hero-banner__explore-select--countries{margin:0 auto;margin-left:16px}footer .widget span{margin-bottom:8px;display:block;vertical-align:baseline}.zendesk .icon-sprite{top:4px;position:relative;left:-4px}footer .zendesk{max-width:152px;margin-top:20px;text-align:center;border-radius:2px}.ranking-first-screen .hero-banner__explore-select--countries .hero-banner__explore-select-header{min-width:96px}.hero-banner__explore-select--countries .hero-banner__explore-select-header span.icon-footer{pointer-events:none;position:absolute;top:18px;right:0}.hero-banner__explore-select--countries .hero-banner__explore-select-header{min-width:84px;padding:8px 16px;-webkit-border-top-right-radius:2px;border-top-right-radius:2px;-webkit-border-top-left-radius:2px;border-top-left-radius:2px;background-color:transparent;border-color:#fff}input,textarea,select{-webkit-appearance:none}.site-footer .hero-banner__explore-select--countries .hero-banner__explore-select-header{min-width:152px;padding-left:43px;height:40px;-webkit-border-radius:2px;border-radius:2px;border:solid 1px rgba(207,208,210,.8);-webkit-border-bottom-left-radius:0;border-bottom-left-radius:0;-webkit-border-bottom-right-radius:0;border-bottom-right-radius:0;background:0 0}.site-footer .hero-banner__explore-select--countries .hero-banner__explore-select-header span{font-weight:400;font-size:14px;line-height:1.29;letter-spacing:normal;color:rgba(255,255,255,.8)}.site-footer .hero-banner__explore-select--countries .hero-banner__explore-select-header .flag{position:absolute;top:5px;left:16px}.site-footer .hero-banner__explore-select-content{border-color:#fff;-webkit-border-top-left-radius:0;border-top-left-radius:0;-webkit-border-top-right-radius:0;border-top-right-radius:0}.site-footer .hero-banner__explore-select-content a{padding:8px;padding-left:43px;display:block;position:relative}.site-footer .hero-banner__explore-select-content a:hover span,.site-footer .hero-banner__explore-select-content a:focus span{color:#2d3b4e}.site-footer .hero-banner__explore-select-content a span{font-size:14px;color:#6e7073;-webkit-transition:color .2s;-o-transition:color .2s;transition:color .2s}.site-footer .open-state.hero-banner__explore-select--countries .hero-banner__explore-select-header{border-color:#fff}.site-footer .open-state.hero-banner__explore-select--countries .hero-banner__explore-select-header span{color:#6e7073}.site-footer .open-state.hero-banner__explore-select-content a span{color:#6e7073}.site-footer .hero-banner__explore-select-content a .flag{position:absolute;top:5px;left:16px}.open-state.hero-banner__explore-select--countries .hero-banner__explore-select-header{background-color:#fff}.site-header .hero-banner__explore-select--countries .hero-banner__explore-select-content{top:40px;-webkit-border-top-left-radius:0;border-top-left-radius:0;-webkit-border-top-right-radius:0;border-top-right-radius:0;text-align:center;border-color:#fff}.site-header .hero-banner__explore-select--countries .hero-banner__explore-select-content>a{display:block;position:relative;padding:14px;padding-left:45px}.site-header .hero-banner__explore-select--countries .hero-banner__explore-select-content>a>.flag{position:absolute;top:11px;left:16px}.site-footer{background-color:#0f161d;padding:88px 0}.site-footer .widget-menu ul+span{margin-top:10px}@media(max-width:767px){.site-footer .widget-menu ul+span{margin:10px auto}.widget span{margin:auto}}.site-footer .widget{float:left;width:20%;padding-right:34px}.site-footer .widget h4{font-size:14px;line-height:1.14;letter-spacing:.4px;color:#fff;font-weight:700;font-weight:900;text-transform:uppercase;margin-bottom:21px}.site-footer .widget ul li a{font-size:13px;line-height:26px;color:#fff;opacity:.8;-webkit-transition:color .2s,opacity .2s;-o-transition:color .2s,opacity .2s;transition:color .2s,opacity .2s;text-decoration:none}.site-footer .widget ul li a:hover,.site-footer .widget ul li a:focus{color:#6ae2a6;opacity:1}.site-footer .widget-row{font-size:0;padding-top:50px;margin-top:50px;margin-bottom:25px;border-top:1px solid #212933}.site-footer .widget-small{width:16%;margin-right:.666%;display:inline-block;vertical-align:top;padding-right:15px;margin-bottom:15px}.site-footer .country-in-footer{position:relative}.site-footer .country-in-footer__header{position:relative;font-weight:400;font-size:13px;color:#fff;text-transform:uppercase;cursor:pointer;padding-right:15px;margin-bottom:20px}.site-footer .country-in-footer__content a{font-size:11px;color:#fff;opacity:.2;margin-bottom:10px;display:block;-webkit-transition:color .2s,opacity .2s;-o-transition:color .2s,opacity .2s;transition:color .2s,opacity .2s}.site-footer .hero-banner__explore-select--countries .hero-banner__explore-select-header{line-height:1.2}.hero-banner__explore-select--countries .hero-banner__explore-select-header{min-width:84px;padding:10px 16px;-webkit-border-top-right-radius:2px;border-top-right-radius:2px;-webkit-border-top-left-radius:2px;border-top-left-radius:2px;background-color:transparent;border-color:#fff;max-width:100%}.site-footer .hero-banner__explore-select{margin-left:0}.social-footer-block{margin-top:56px!important}.social-footer-block span{display:inline-block}.site-footer .hero-banner__explore-select--countries .hero-banner__explore-select-header{width:100%}.site-footer .country-in-footer__content a:hover,.site-footer .country-in-footer__content a:focus{color:#6ae2a6;opacity:1}.site-footer .mobile-menu__select-wrapper{display:none}.site-footer__copy{font-weight:700;font-size:12px;line-height:1;text-align:center;color:#646b76;display:block;padding-top:63px}.android-apps a{margin-bottom:17px;display:block}.android-apps{margin-top:36px}.zendesk{border-radius:2px;border:solid 1px rgba(207,208,210,.8);padding:9px 4px;position:relative;display:block;font-size:14px;font-weight:400;text-decoration:none;line-height:1.29;letter-spacing:normal;color:rgba(255,255,255,.8);max-width:159px;top:15px;white-space:normal}.zendesk:hover{color:rgba(255,255,255,.8)}.zendesk .icon-footer{display:inline-block;opacity:.7;margin:0 4px 0 0;position:relative;top:3px}.site-footer__copy{opacity:1}.site-footer .primary .widget-menu{width:16%;margin-right:4%;padding:0 !important;top:13px;position:relative}.site-footer .primary .widget-menu:nth-of-type(1){width:16%;margin-right:4%;top:0}.site-footer .primary .widget-menu:nth-of-type(2){width:17%;margin-right:3%}@media only screen and (max-width:1160px){.site-footer .primary .widget-menu{width:13%}.site-footer .primary .widget-menu:nth-of-type(1){width:20%;margin-right:4%;top:0}.site-footer .primary .widget-menu:nth-of-type(2){width:22%;margin-right:3%}}@media (max-width:991px){.site-footer .primary .widget-menu{width:14%;margin-right:2%;padding:0;top:13px;position:relative}.hero-banner__explore-select--countries .hero-banner__explore-select-header span.icon-footer{right:18px}.site-footer .primary .widget-menu{width:calc(25% - 25px);margin-right:25px}.site-footer .primary .widget-menu:nth-of-type(1){display:block;width:100%;text-align:center;v}.site-footer .icon-welcome_logo-min-dims{margin:auto}footer .zendesk,footer.site-footer .hero-banner__explore-select{max-width:300px;width:100%;margin:20px auto}.site-footer .primary .widget-menu:nth-of-type(1):after{opacity:.1;background-color:#fff;content:'';height:1px;width:100%;margin:56px auto;display:block;max-width:670px}.zendesk{top:0}#footer .container{padding-left:29px;padding-right:29px}.site-footer .hero-banner__explore-select--countries .hero-banner__explore-select-header{text-align:center;padding:8px 16px!important}}@media (max-width:767px){.mobile-menu__menu-link{display:block;font-weight:700;font-size:14px;text-align:center;color:#fff;padding:22px;border-top:1px solid rgba(0,0,0,.08)}.site-footer span{margin:auto}.site-footer .mobile-menu__select-wrapper>span.icon-dropdown-arrow-dims{pointer-events:none;position:absolute;top:0;bottom:0;margin:auto;right:12px}.site-footer .hero-banner__explore-select--countries .hero-banner__explore-select-header span{line-height:1.7}.mobile-menu__menu-link:hover{color:#fff}.mobile-menu__select{display:block;padding:14px;margin:0;text-align:center;border-radius:2px;border:solid 1px #fff;margin-bottom:24px;font-weight:700;font-size:14px;text-align:center;color:#fff;width:100%;background:0 0;outline:none;padding-left:36%;text-align-last:left}.mobile-menu__close{font-weight:700;font-size:16px;line-height:.88;text-align:center;color:#acb2b7;text-align:center;padding:25px}.site-footer .container.widget-row>div{display:none}.site-footer{padding:48px 0;text-align:center}.site-footer .widget{width:100% !important;float:none;display:block;padding:0}.site-footer .hero-banner__explore-select{margin-left:0;width:100%;margin:0 auto;margin-top:14px}.site-footer .hero-banner__explore-select-content{text-align:left}.site-footer .open-state.hero-banner__explore-select--countries .hero-banner__explore-select-header{text-align:center}.site-footer .hero-banner__explore-select--countries .hero-banner__explore-select-header{background:0 0}.site-footer .hero-banner__explore-select.hero-banner__explore-select--countries{display:none}.site-footer .mobile-menu__select{display:block;margin-top:32px;padding-left:42%}.site-footer .mobile-menu__select .select-center{padding-left:35%}.site-footer .container.widget-row>div.mobile-menu__select-wrapper{display:block}.site-footer .mobile-menu__select{background:none!important}.site-footer .container.widget-row>div.mobile-menu__select-wrapper .select-center{padding-left:32%;background:none!important}.site-footer .mobile-menu__select-wrapper{display:block;position:relative}.site-footer .widget-row{padding-top:24px}.site-footer__copy{padding-top:25px;opacity:1}.zendesk{max-width:100%;margin-top:-8px}.site-footer{padding:48px 24px;text-align:center}.zendesk:before{left:calc(50% - 72px);position:relative;float:left;top:-2px}.mobile-menu .zendesk{margin:24px 22px;text-align:center;padding:17px;border-color:#fff;color:#fff;font-weight:700}.mobile-menu .mobile-menu__select{padding-top:17px;padding-bottom:17px;border-color:#fff;color:#fff;font-weight:700}.mobile-menu__select{padding-top:10px;padding-bottom:10px;border:1px solid rgba(207,208,210,.8);opacity:1;color:rgba(255,255,255,.8);font-weight:400}.site-footer .widget h4{margin-top:48px;margin-bottom:16px}.site-footer .mobile-menu__menu-link{padding:2px !important}.mobile-menu__content-wrapper{padding:0 22px}footer .zendesk,.site-footer .mobile-menu__select-wrapper{max-width:320px;width:100%;margin:20px auto}.android-apps{display:flex;align-items:center;justify-content:center}.android-apps a:nth-of-type(1){margin-right:20px}.site-footer .primary .widget-menu:nth-of-type(1):after{display:none}#footer .primary{padding:0}.site-footer .help-heading{margin-top:38px!important}#footer .container{padding:0 15px}.site-footer .container.widget-row>div.mobile-menu__select-wrapper .select-center{padding-left:38%!important}}.optanon-show-settings-popup-wrapper .optanon-show-settings-middle{border:none !important;padding:0 !important;background:0 0 !important;text-align:left!important}#footer .optanon-show-settings-popup-wrapper{position:relative !important;display:block !important}
THE PRODUCT
2. THE PRODUCT
Welcome is here to redefine the way people discover a new destination
Founded in 2015 in Athens, Greece, Welcome goes above and beyond the commoditized transfer service as the first company to deliver a holistic, in-destination travel experience. From the moment a traveler arrives in a new destination, until they return home, Welcome accommodates all their travel needs (transfers, travel products, things to do, information) as the easiest, friendliest and most personalized solution.
value
We believe that travel products should focus solely on the user. We are creating the most seamless online and offline experiences.
value
We provide a well-rounded experience by helping travelers with any in-destination travel needs before, during and after their stay in order to get the most out of a new location.
value
We are here to help, understand and assist travelers with any needs or questions they may have. By giving travelers easy access to local advice and knowledge we allow them to maximize their time in each destination.
value
We want to inspire and empower people to explore by showing them that the world can be friendly and accessible.
value
We don't offer a one-size-fits-all service. By gathering travelers' preferences we are able to customize our product for greater impact.
value
We empower guests with local knowledge in order to maximize their experience.
value
We care about quality over profits and carefully select all Welcome Drivers based on rigid standards.
value
We only suggest activities and experiences that we ourselves believe are amazing. There are no hidden fees or surprises across the Welcome experience.
value
We have forged a new travel category that is set up to be the standard for in-destination travel services globally. We are changing the way people travel.
THE TEAM
4. THE TEAM
Our Team is the Heart of Welcome
WE CHALLENGE COMMON LOGIC, focus on design, putting simplicity and usability first, and creating memorable experiences. We keep learning and exploring better ways to serve our community and grow as people and as professionals in our respective fields. We stay humble along the way, with a "pay it forward" mentality, but with big and bold goals.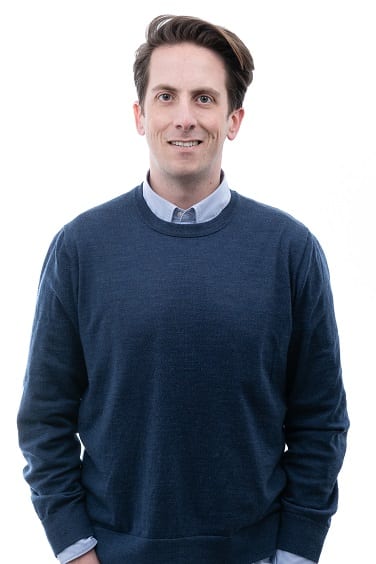 Alex Trimis
Chief Executive Officer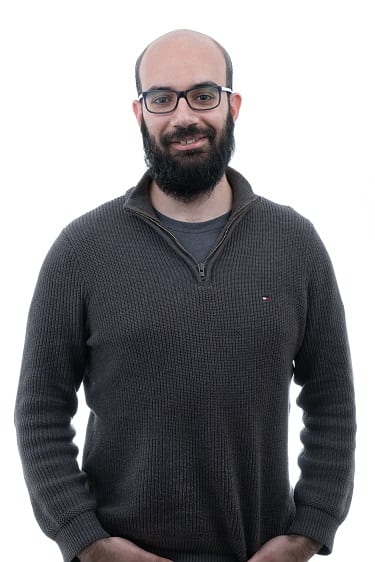 Savvas Georgiou
Product Director & Co-Founder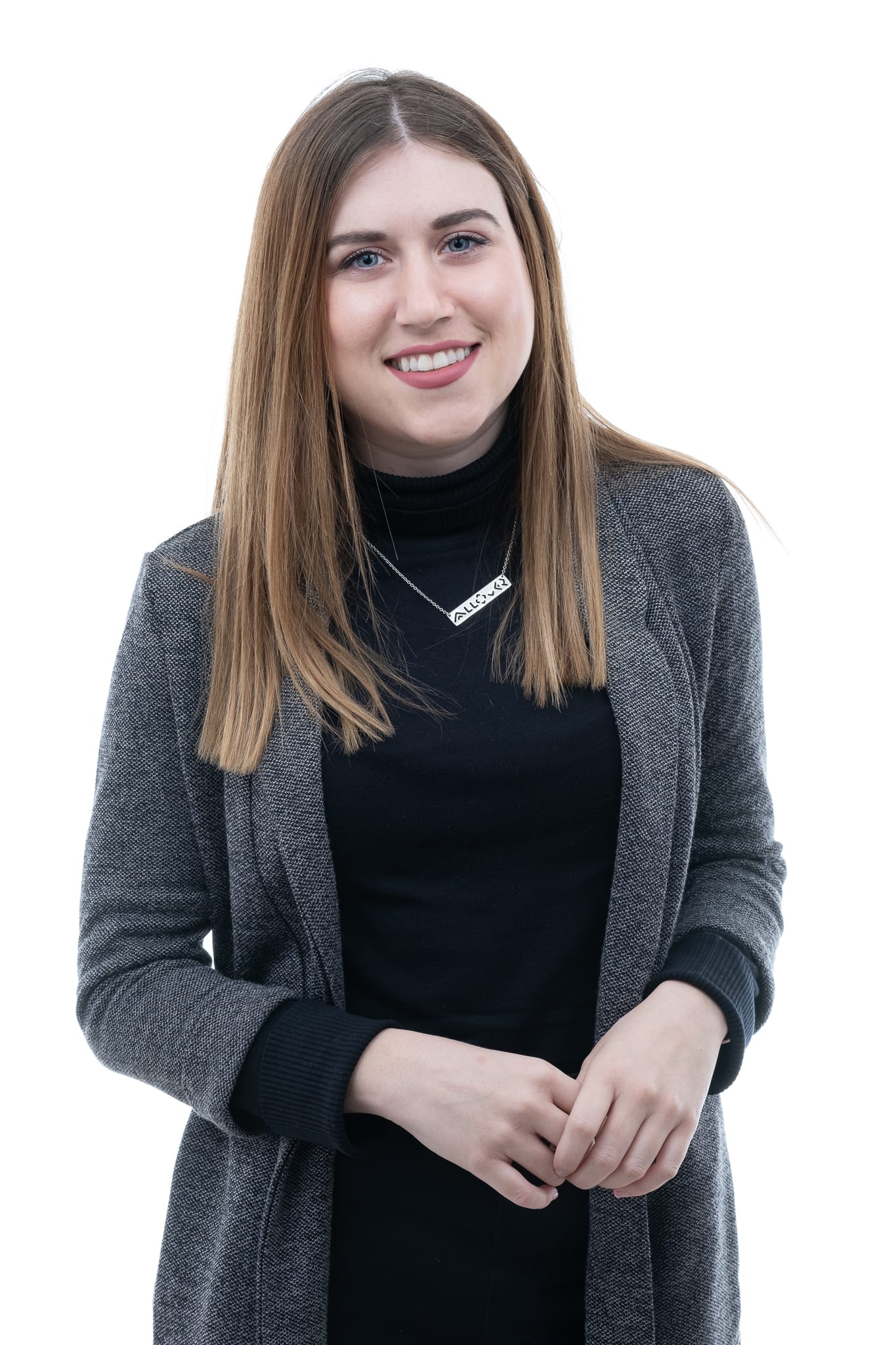 Ioanna Vlassopoulou
Financial Controller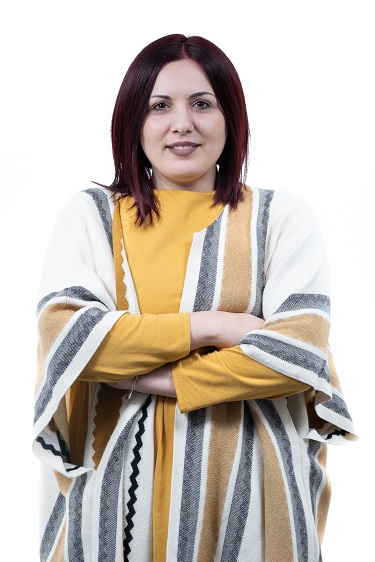 Maria Tapini
Head of Internal Operations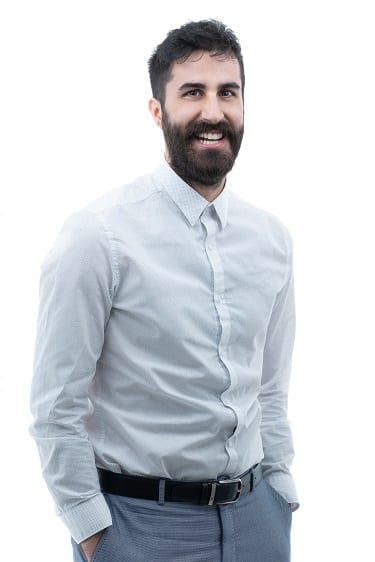 Agathocles Stathogiannakos
Head of BnBs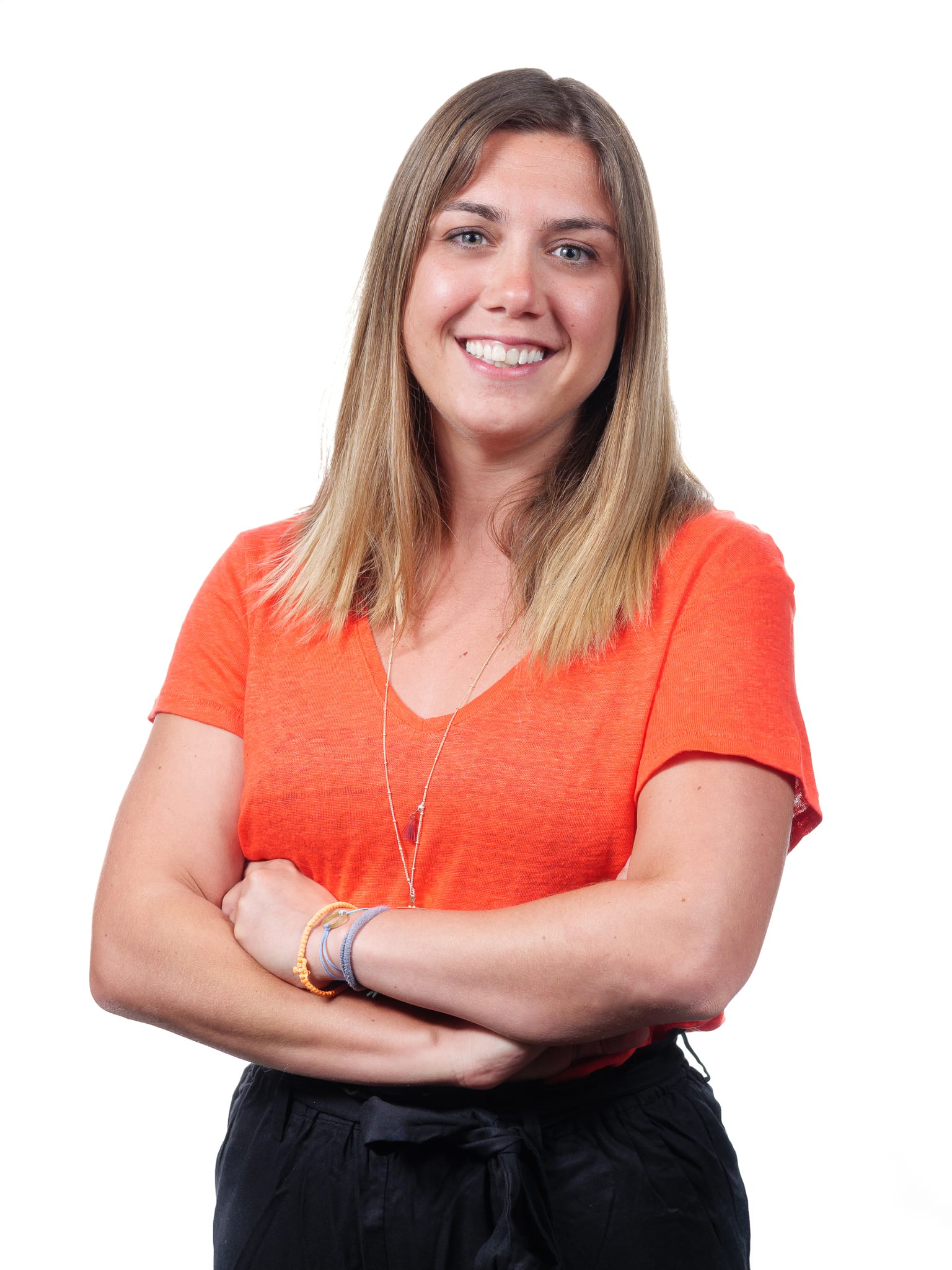 Giouli Vartanova
Business Development Associate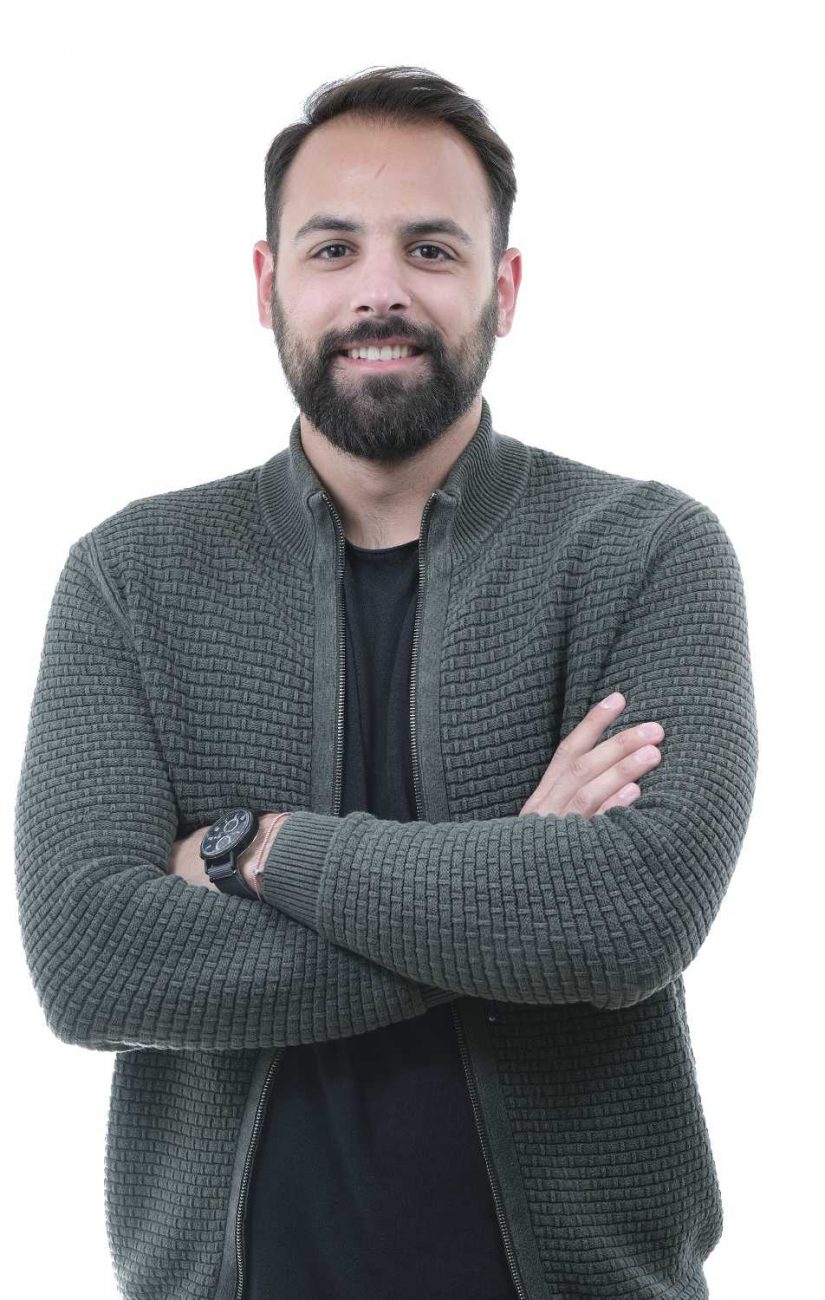 Sotiris Meremetis
Welcome Experiences Manager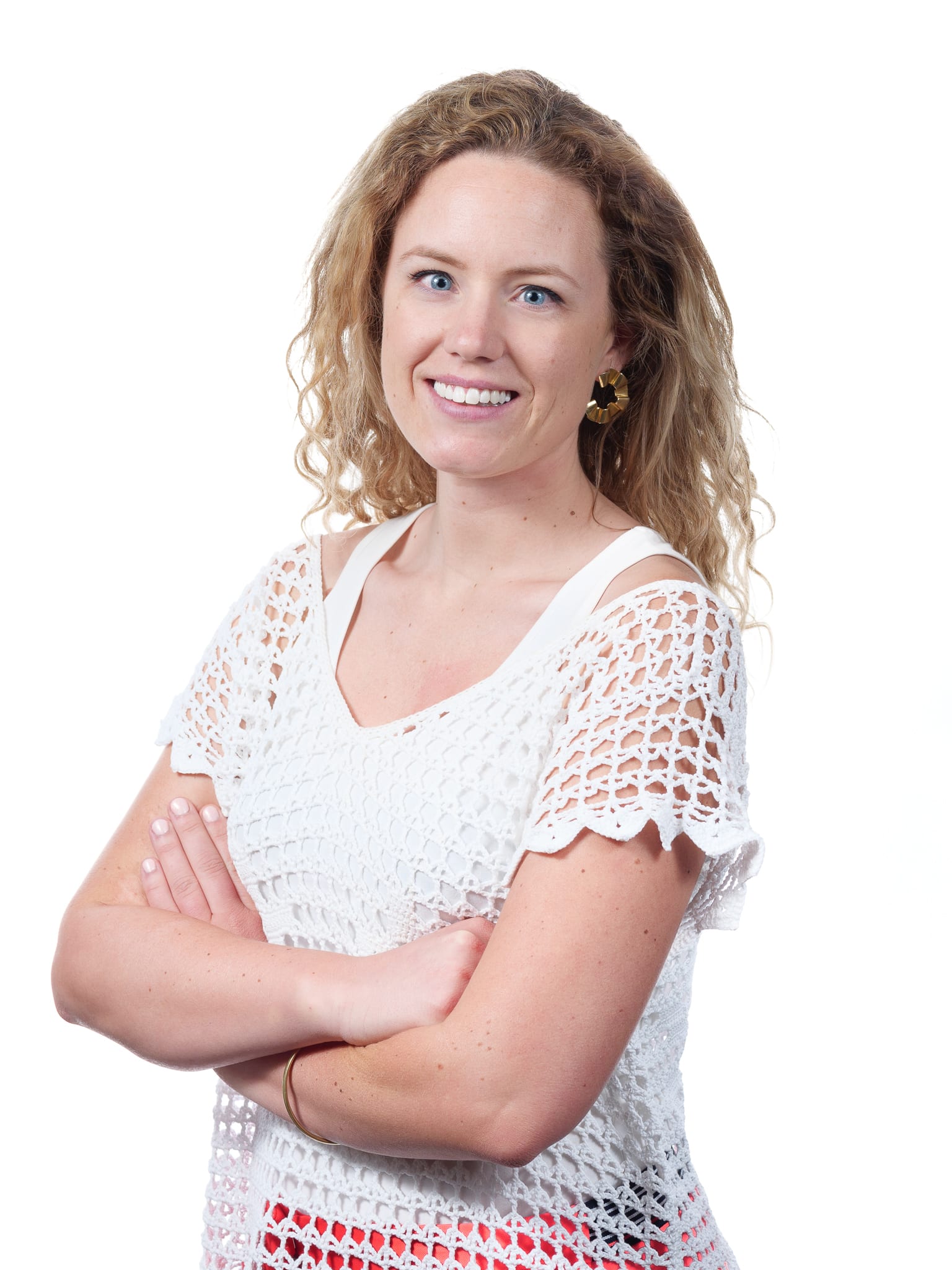 Victoria Seymour Stathopoulou
Sales Operations & Support Manager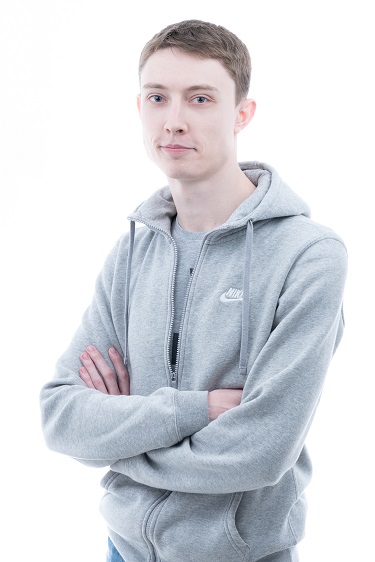 Sergey Shandarin
Product Designer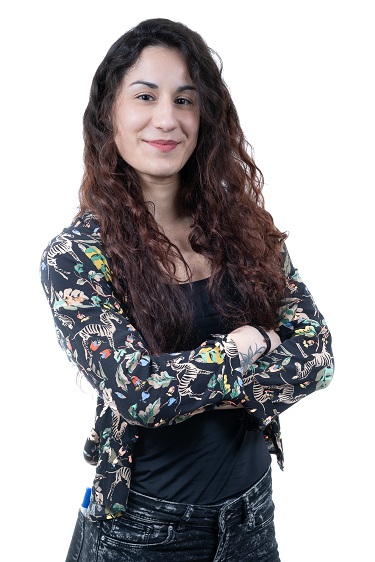 Matina Kallivoka
Front-end Engineer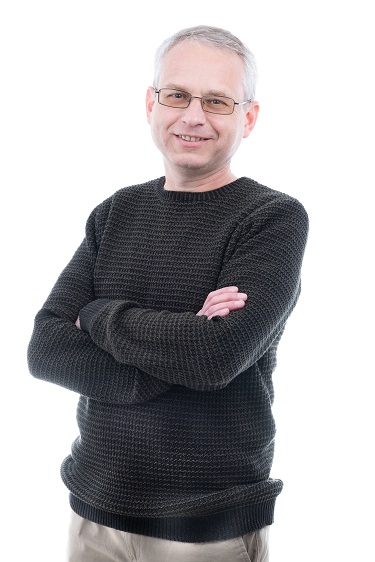 Dmitry Morozov
Senior Back-end Software Engineer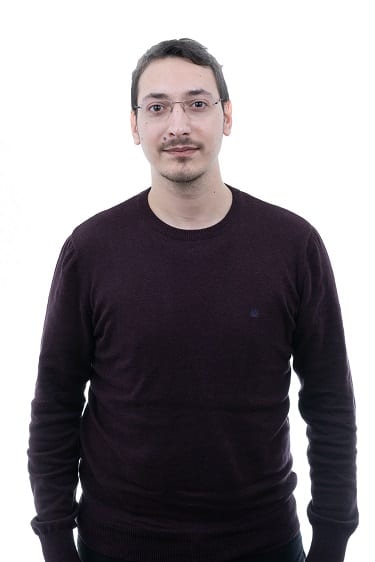 Harry Georgilas
Back-end Software Engineer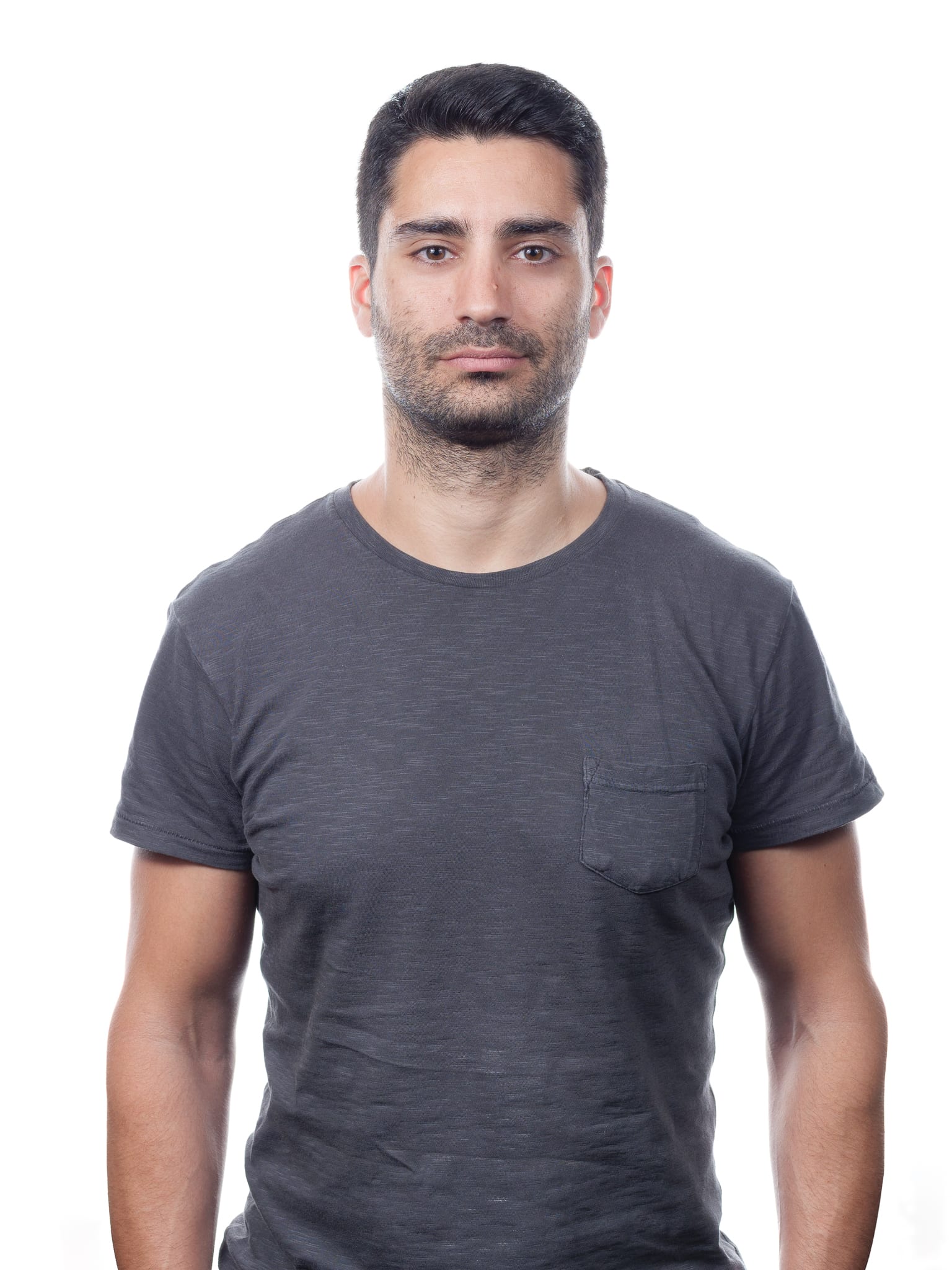 Nikos Kalodimas
Back-end Software Engineer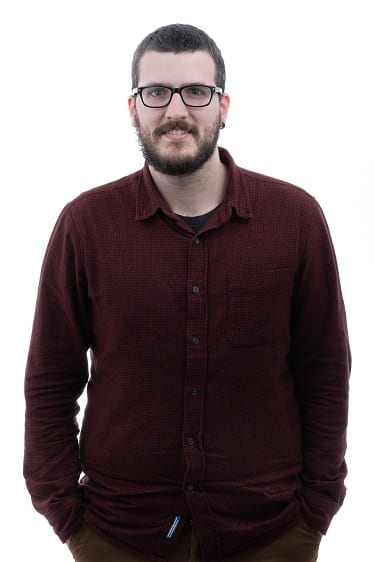 Dimitris Kavvadas
QA Tester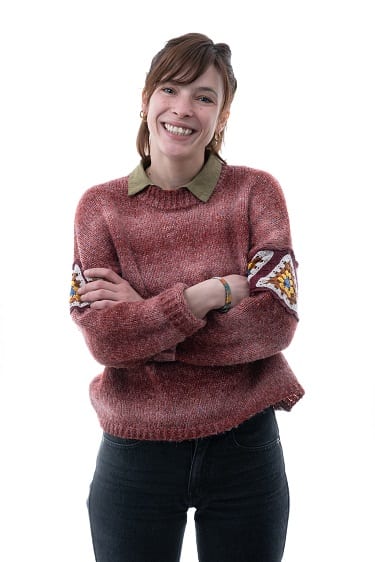 Kristina Pavlov
Senior Driver Recruiter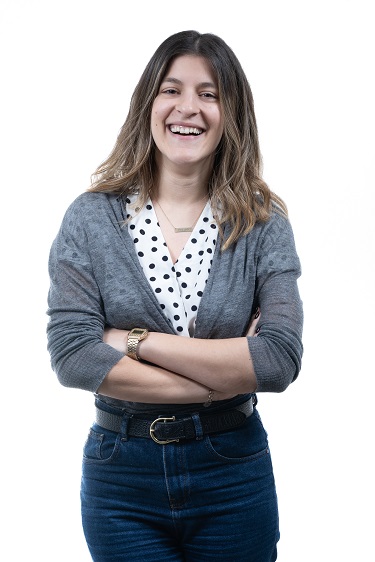 Kyriaki Pappa
Senior Driver Recruiter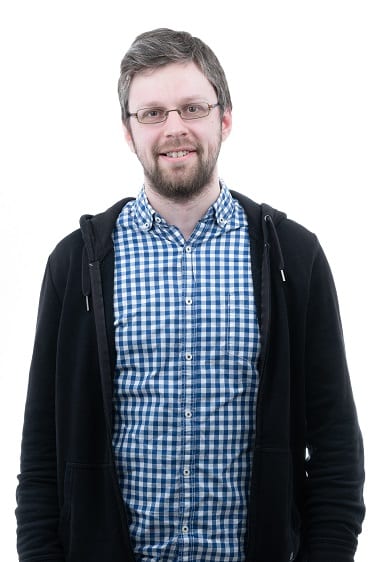 Yoan Jedrowiak
Drivers Support Flex Team Leader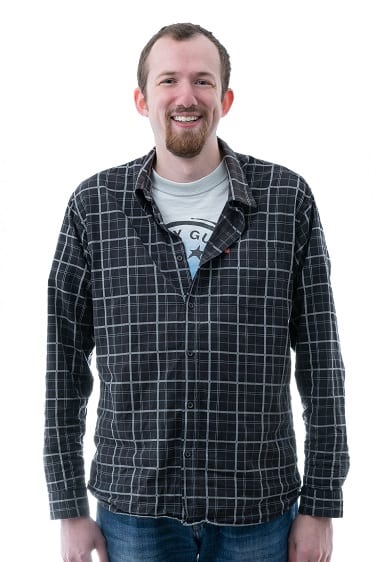 Floriaan Van Doorslaer
Drivers Support & QA Associate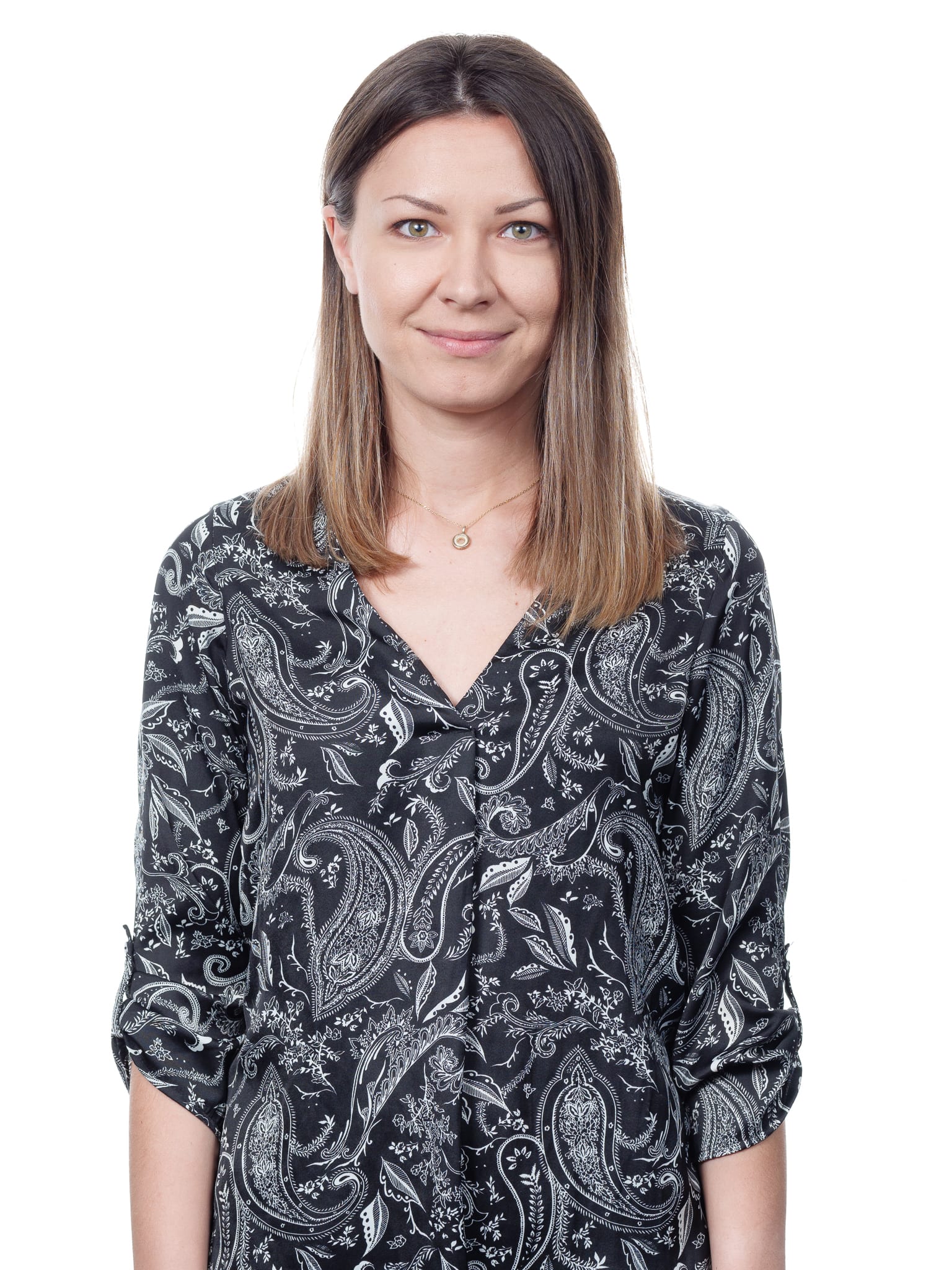 Iryna Volska
Customer Support Specialist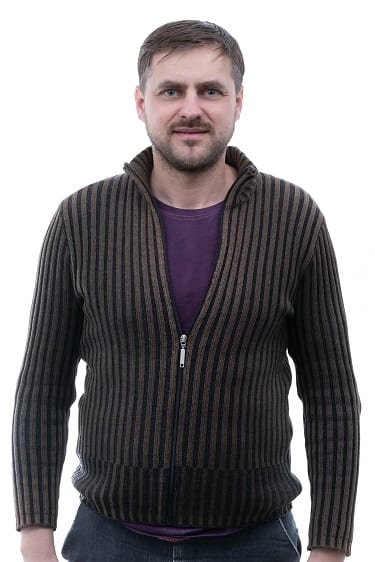 Raimundas Jaugelas
Customer Support Specialist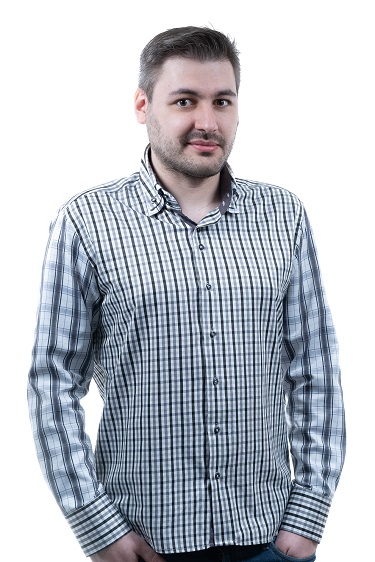 Alex Kostyuk
Customer Support Flex Team Leader You
Interested in being a part of
an amazing team?
See Open Positions
Apply
TEAM VALUES
5. TEAM VALUES
Effective
We value effectiveness over efficiency or mastery.
Scrappy
Be a scrappy problem-solver.
Pro-active
Deliver solutions, don't just report problems.
Self-starter
You love taking initiatives and not being micro-managed.
Aware
You can assess when a task is done and is time to move forward.
Team Player
This is a rowing team and you are expected to keep the pace.
Newsroom
Newsroom - View our newsroom for our latest company
updates and product releases
Find out more
Welcome Travel Technologies Holdings LTD
t/as Welcome Pickups
Registered office
Seven Stars House, 1 Wheler Road, Coventry CV3 4LB, UK