The hospitality industry has been rocked by the pandemic since the beginning of 2020. While some vacation rentals, particularly those in rural areas, have fared better than hotels during the lockdown, others in the city have felt the same strain. However, there are signs travel is starting to get back on its feet.
People feel ready to travel again and many are dreaming of the day they can. Global research by eDreams has shown that nearly three-quarters of consumers (70%) plan to take a holiday in 2021. However, safety has become a top priority for travellers when considering where to stay and many expect to spend more time researching different options to avoid the risks of COVID-19.
Offer your guests a safe experience from start to finish
To encourage travellers to consider booking your vacation rental, you must address their safety concerns by offering a solution that extends beyond the doors of your property. Consumers are not only concerned about the risks they face during their stay, but also on their journey to and from your destination.
Many property managers have started implementing new measures to combat these concerns, such as private transfers and strict cleaning protocols. "Our industry needs to do more to inform potential travellers about these protocols to restore consumer confidence in travel," says John Lovell, president of Travel Leaders Group. 
To help you create a safer vacation rental experience for your guests in 2021, we've researched the top priorities for travellers when considering where to stay. Here's a list of the most important changes you should consider adopting to combat their concerns and keep bookings coming in.  
Improve your cleaning protocols
By their very nature, vacation rentals are shared spaces. The objects in your property are reused by guest after guest, which increases the risk of transmission by touch. Making sure these surfaces are kept clean should be a top priority, as health and safety protocols will make a big difference to decision-making when travellers consider where to stay. According to Skift's Travel Tracker, people will be drawn to experiences that involve more assurances of cleanliness.
Consider implementing an enhanced cleaning process. Re-set rooms for each guest, disinfect and sanitize all surfaces, make sure there's proper ventilation, and only use recommended cleaning supplies. There are also vacation rental housekeeping tools available, such as Doinn, Properly, and MaidThis, to help you find experienced, local cleaning staff.
If you plan to bring in a professional cleaning company, make sure you highlight this as part of your offer. The more assurances you can provide about the cleanliness of your vacation rental, the more comfortable guests will feel booking a stay.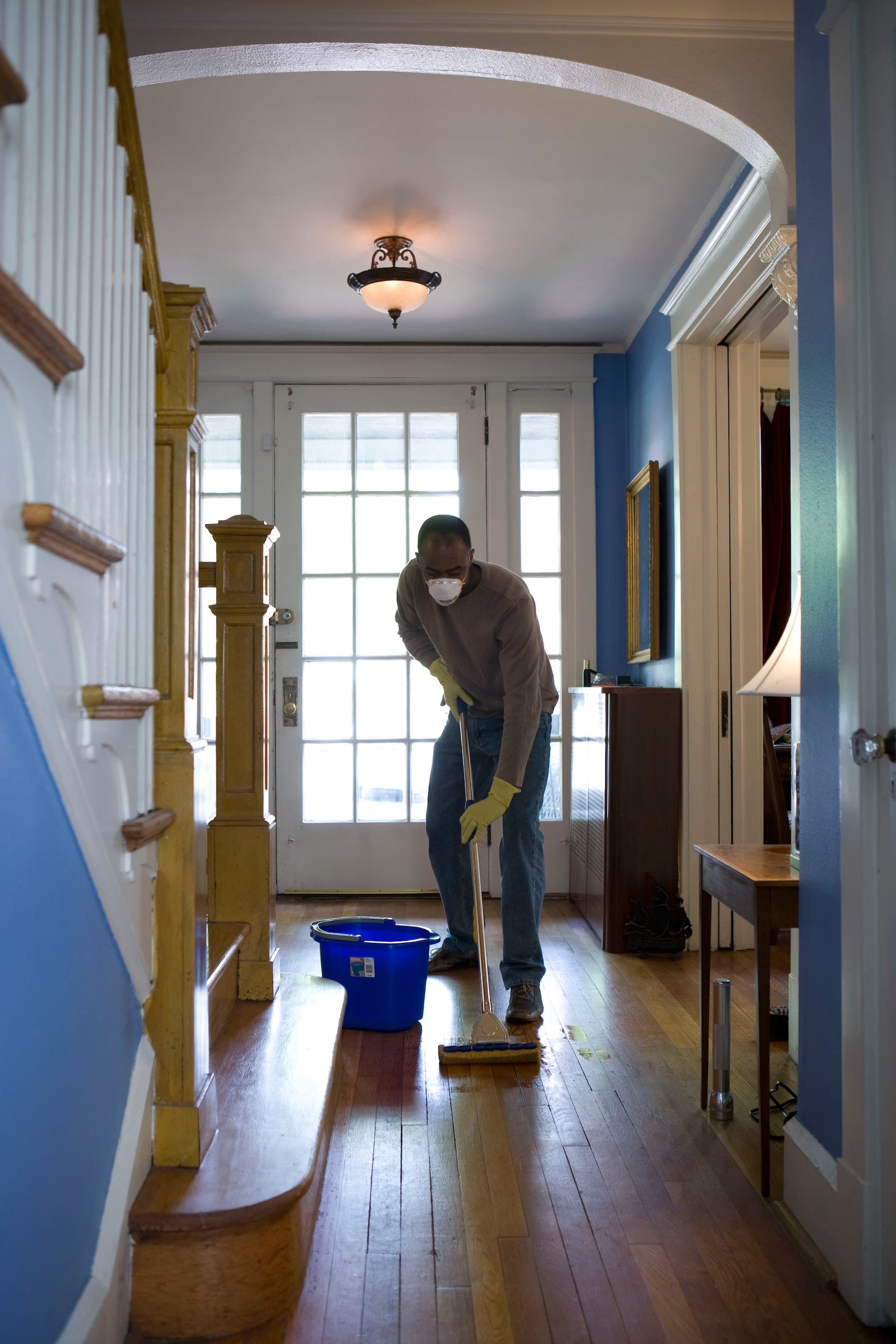 Introduce a no-go zone between bookings
Experts are encouraging travellers to choose vacation rentals that offer a 'wait period' between stays. Some property management companies have already started to implement this and are keeping their properties empty for up to 72 hours after check-out. While enhanced cleaning protocols should reduce the risk of transmission by touch, this precaution can help calm any fears about airborne particles.
Consider introducing 'wait periods' between stays at your vacation rental properties. When a guest books a stay, you can automatically block out 24-72 hours after check-out to allow extra time for cleaning and ventilation.
Add private transfers to your package
The pandemic has had a profound effect on attitudes towards public transport. Many consumers no longer feel safe travelling by bus or train and a recent study by Moovit found that up to one-third of people in cities across the world have stopped using public transport all together.
To encourage travellers to book a stay at your vacation rental, you must demonstrate that you've considered all elements of their stay, including their journey to and from your property. Private transfers are the safest and most comfortable option, so you should consider incorporating this into your package to make sure your guests have the best possible experience.
Partner with a mobility solution provider. Look for trusted partners with strict safety protocols and a personalised offering to make sure the service integrates seamlessly into your package. At Welcome Pickups, our transfer solution is fully automated and it's free to integrate. Our enhanced cleaning measures make it the safest option for travellers, in addition to the Net Safety Score, which allows us to monitor how safe our travellers feel.
Use technology to minimise human contact
One of the biggest concerns for travellers is contact with other people. Research suggests that there will be fewer in-person interactions following the pandemic, as people try to avoid contact with strangers. This means the days of handing over keys could be over, as many hospitality businesses are turning to technology to welcome their guests safely.
Automated self-check-in options will become much more appealing, along with contactless payment solutions and keyless room entry. Consider introducing a 'no-touch' option for your guests. For example, instead of meeting your guests in-person to exchange keys, you could install a smart lockbox outside the property. You could also share any information digitally, rather than handing over documents or leaflets in-person.
Only work with partners you trust
Working with external partners is not only beneficial for your business, but also for your guests. By widening your horizons, you can significantly improve your guest experience. However, you must make sure your partners offer a service that matches the standard of your own, otherwise you could risk damaging your reputation.
Transparency is essential. Spend time understanding how your partners operate and the processes they have in place to deliver results. Make sure your priorities are aligned. Do your partners also have strict protocols in place to ensure the safety of your guests? Is the partnership beneficial for both sides? For example, at Welcome Pickups, we work with over 800 vacation rentals and we're constantly collaborating with them to improve our partner offering, including our vacation rental commission structure and our all-in-one partner app.
Keep your customers informed about the steps you're taking
Consumers will spend more time researching accommodation options and scrutinising the details before deciding where to stay. To combat any concerns they have about your vacation rental, communication and trust are key. Guests will want assurances that you've considered all of the risks and have taken steps to keep them safe during their stay.
Proactively reach out to them to tell them what additional precautions you've taken to prioritise their safety, including new cleaning protocols and private transfer options. You can also share information you've gathered about restrictions in the local area or details about nearby COVID-19 test facilities, in case your guests need to take one before travelling home. This will demonstrate that you're doing everything you can to protect their health.
 –
As the world of travel begins to open up again, you must be ready to welcome guests through your doors safely. Now more than ever, travellers will prioritise vacation rentals that offer a safe solution both inside and outside of the property, so you must show your guests you take their health seriously.