At Welcome, we understand that as a vacation rental property manager, you have one million and one things to do in a day and so little time to do it. Dedicating your time to guest communication, updating your property, organising guest transfers and managing check-ins are just a few of the tasks you need to focus on. So, why not let Welcome Pickups take care of all your guest's transfer needs for you, so you can save at least an hour per day to focus on other things. Not only can our world-renowned airport transfers save you time, but they can also boost revenue for your vacation rental and, the best part, It costs you absolutely nothing!
One of the main questions vacation rental managers receive from guests is "How do I get to your property?". This can cause frustration and stress for your guest and you. However, with Welcome Pickups for vacation rentals, this whole process will be automated, so your guests don't need to worry about their transfer and you don't need to waste time explaining directions to drivers, helping lost guests or booking different taxis. 
So, how does
Welcome Pickups for vacation rentals
work?
Step 1: We will create a functional, fully personalised and branded landing page for your guests. Thanks to our streamlined booking system, your guests will be able to click on your link, book and pay in just 60 seconds. 
Step 2: You can add your personal Welcome Pickups link into your already functioning automated PMS system, so your guests can click and book through us without you having to add in any extra steps.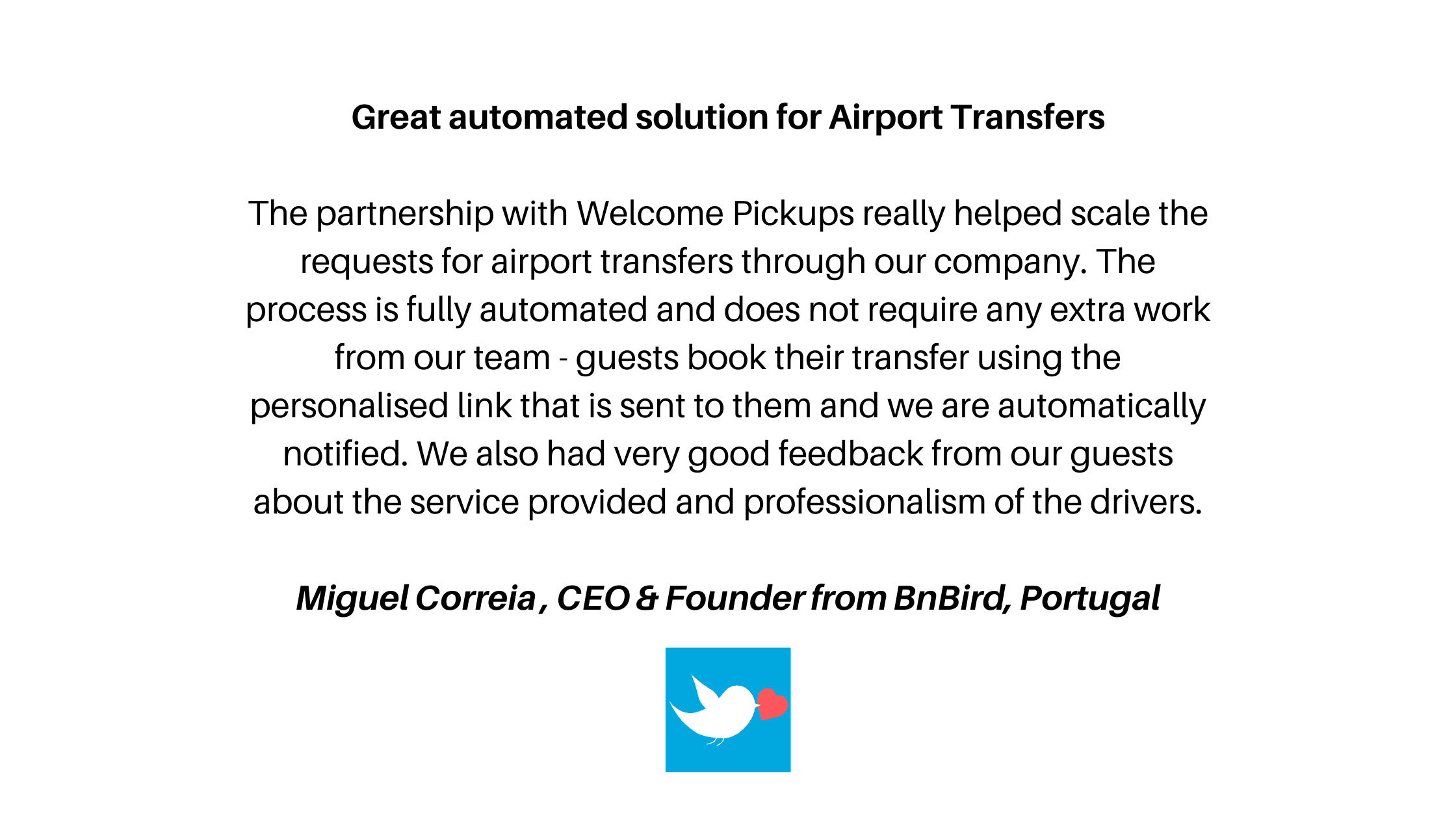 Step 3: We collect all the important information from your guest for you, such as their flight number, arrival time and contact details. All of our drivers are then provided with live updates on flight arrival times, so if your guest is delayed, we will notify you of the change in their arrival time to help make your check-in process as smooth as possible.
Step 4: Your guest has a relaxing, worry-free transfer to your vacation rental and you get paid a commission.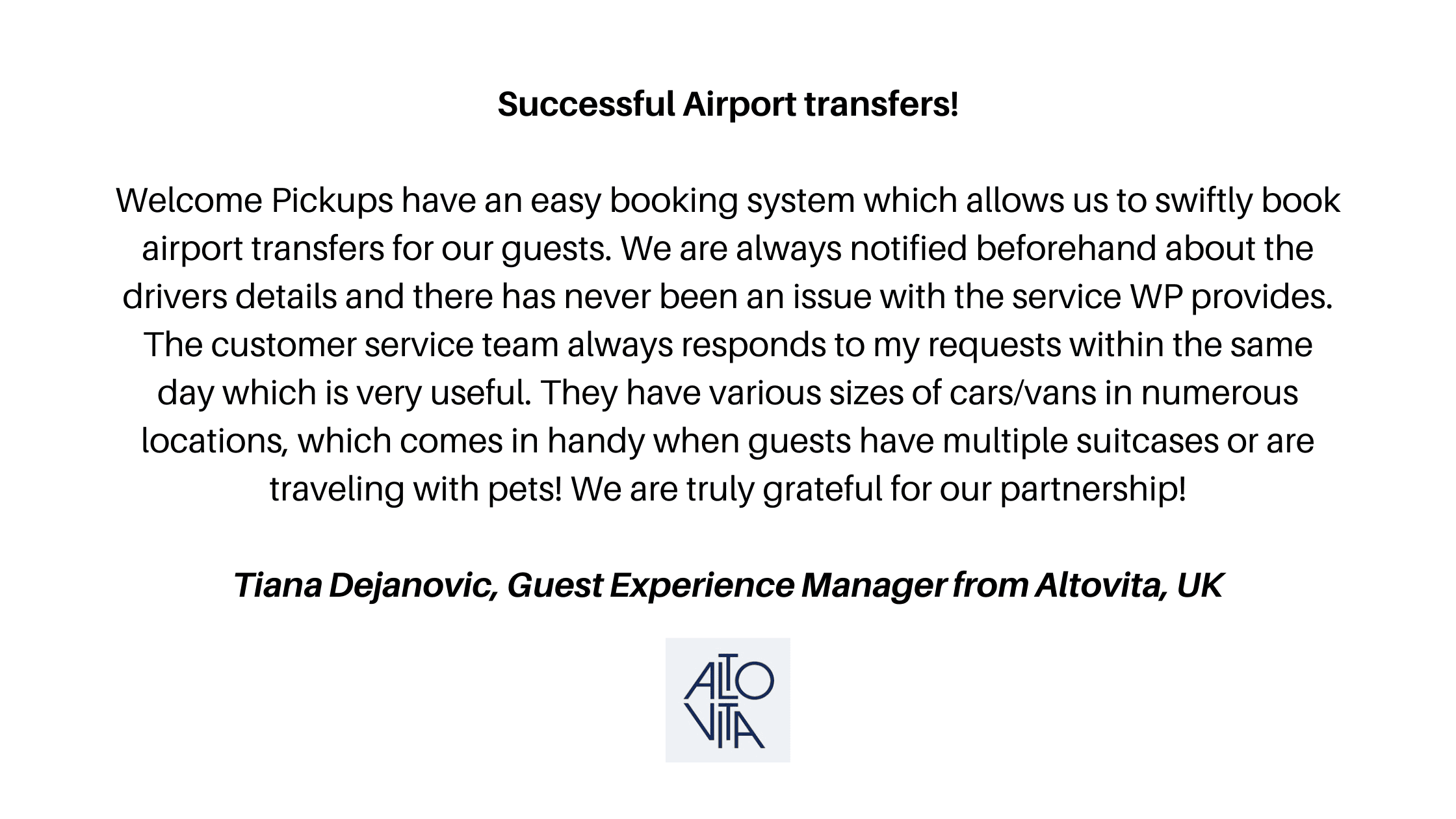 At Welcome Pickups, we don't only strive to make your life as a vacation rental manager easier, while helping you generate extra revenue, we also want to create the best experience possible for your guests. That's why we hire only 5-star rated, English speaking drivers and have a fleet of modern, stylish vehicles. We also offer different sized vehicles to suit both small and large groups of travellers, so your guests can stay together and enjoy their transfer in comfort. 
Welcome Pickups for vacation rentals operates in over 60 destinations worldwide and we are dedicated to helping you automate, monitor and upsell first-class transfers for your guests. Let us make your busy day as a vacation rental manager easier by managing the entire guest transfer process for you.