Haute-Couture of French Cuisine
As you've seen in movies, you'll know that Paris offers some of the most exquisite dining experiences in Europe, so you'll be in no shortage of places to spend your evening. Luckily, you can have the best of both worlds; as there are plenty of places available for those searching for a romantic evening in some of the finest restaurants, or those wanting a cheap, quick bite before they head out into the streets of Paris for the night.
The best of the best, Epicure is a triple-Michelin star restaurant that lives up to its name. A gastronomic experience like no other, the white-tableclothed, marble-floored ambience of the restaurant is guaranteed to only add to the grandeur of your experience here. Definitely French and definitely unmissable.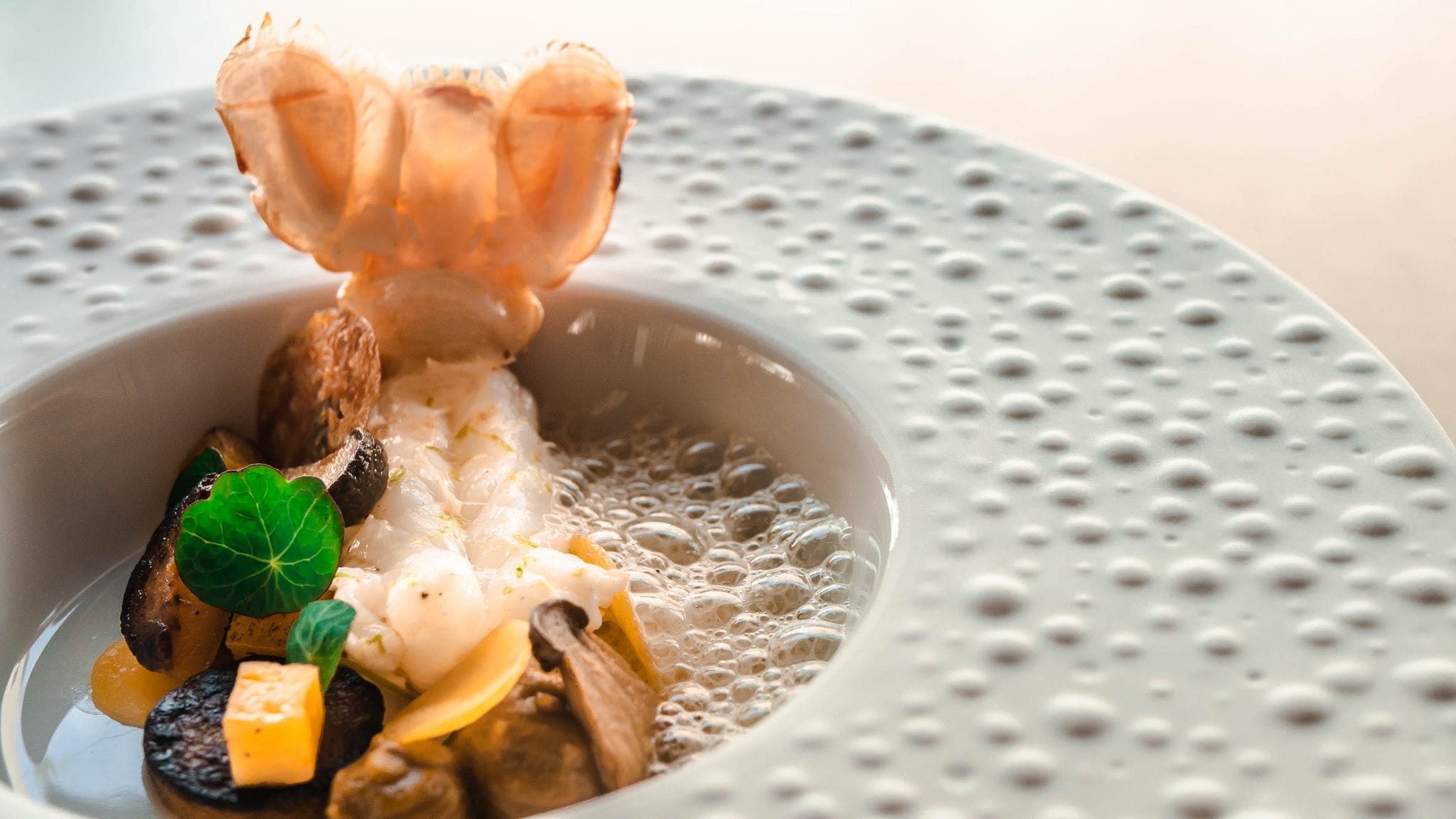 Located in the Shangri-La Hotel on the Champs Elysees, L'Abeille overlooks some beautiful gardens of the hotel and provides an elegant setting for its double-Michelin star menu. Reservations are essential for this place!
Easily one of the best restaurants in Paris, Le Cinq is also a Michelin-star-winning restaurant that provides an exquisite dining experience. There is, for those who wish to sample the best, a 9-course tasting menu available to tantalise the taste buds. Well worth the visit for foodies!
Located on the Rue de la Paix, Pur' is a beautifully set up location with excellent French food. Although expensive, it is worth the cost, and the various tasting menus are perfect for those wishing to treat themselves to a journey of French culinary prowess.
Eating on a Budget
A great, traditional option for hearty French food that won't break the bank, Chez Papa offers dinner and lunch in many places around the city (as it is part of a chain). You'll always find these places a little busy, though, so make sure you get in early.
A well-known Parisian bistro that has had some famous names gracing its tables, the Polidor Bistro has been open since the mid-19th century. You can find some great, homemade, traditional French cuisine here again at affordable prices for both lunch and dinner.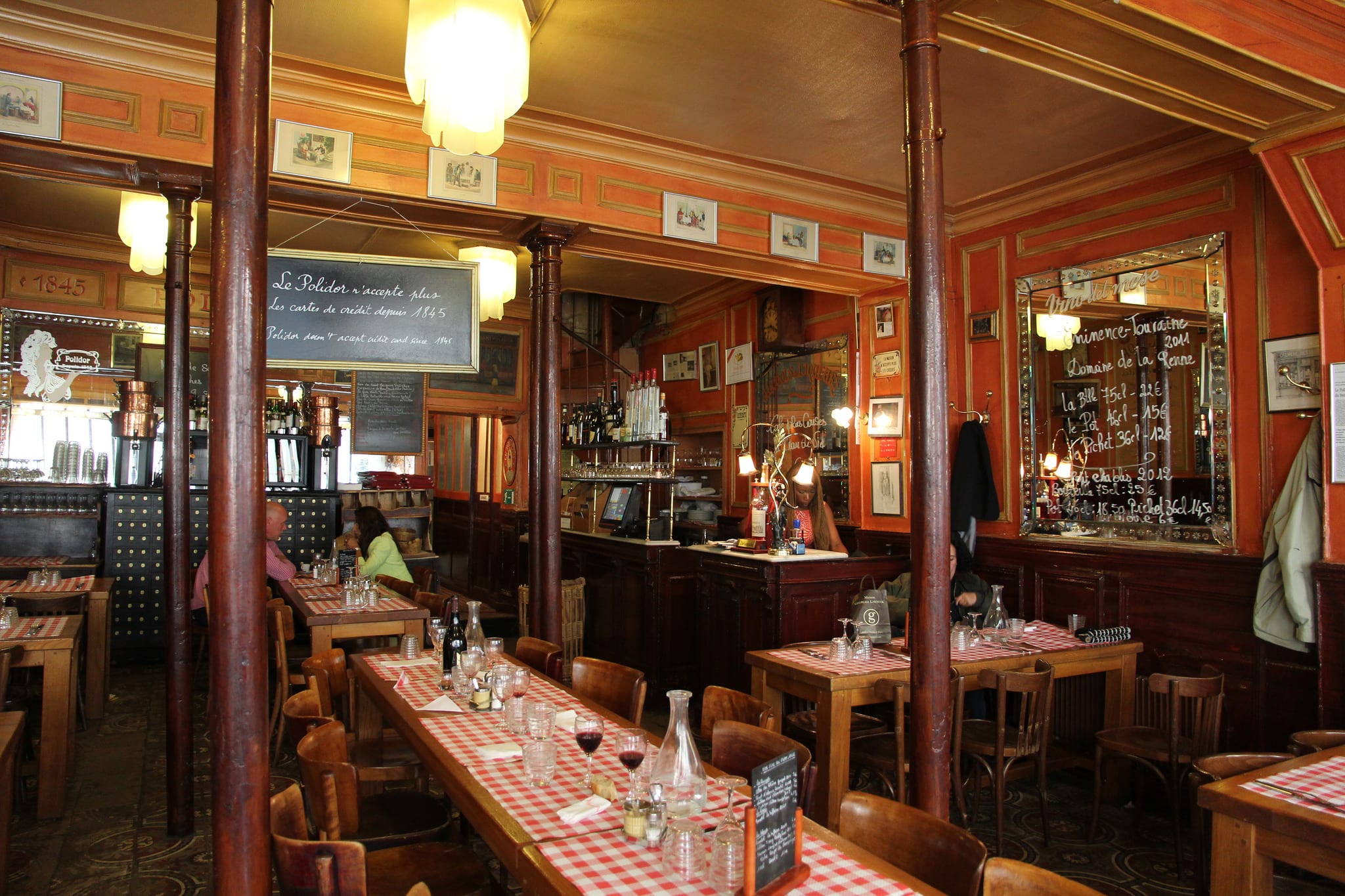 Off the beaten track in a quaint setup, this little place offers homemade food cooked by the owner. It's always busy (only having 4 tables) so you might be best to be prepared to wait for a table if they're full! This little place is a wonderful experience for those wishing to have a bit of a different dining experience. Serving traditional homemade food at reasonable prices, you can be sure to never forget your dining experience here.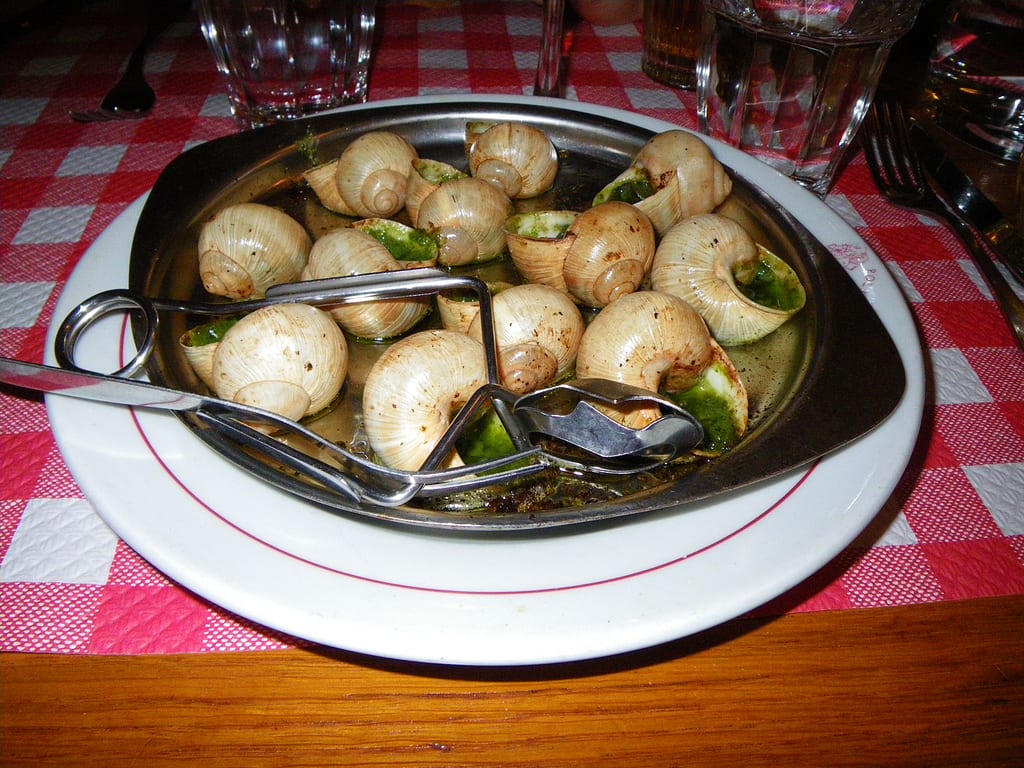 Not the most decadent of French cuisine, but simple and filling and a hit with locals and tourists alike, Bougainville is a great option for those on a budget. 2-course set menus can start at 18€, and you can be assured that you will not be leaving hungry. As a bonus, this place is not far from the Louvre, so it's within the tourist area, too!
*Extra Tip: Tipping in France is a gesture, not an obligation, but it's nice to have it on hand if you wish to tip any service. Usually, 10% is acceptable in nicer eateries or for taxis.