Getting Around Singapore on Public Transport
Singapore is an extremely large, busy and bustling city, with roads to match. As a tourist, navigating the complicated cityscape and trying to find parking can be a total nightmare. But fear not, Singapore has some of the very best public transport, so getting around can be a breeze. Whether you prefer to take the modern MRT train or their extremely frequent bus circuits, using public transport to explore the city is as easy as one, two, three. So, if you want to see the very best sites in the city without getting lost, check out our list of the must see places in Singapore reachable by public transport.
Marina Bay, Bus 10
After a jaw-dropping transformation, the $5.5 billion dollar Marina Bay complex is one of the biggest tourist draws in Singapore. Not only does this impressive area have some of the very best resorts, shopping malls and restaurants, it's also home to some of the most famous attractions in the city. At Marina Bay, you will find the iconic Gardens by the Bay, complete with the Instagram famous Supertrees, the impressive ArtScience Museum, Sands SkyPark, one of the best ways to view the Singapore skyline in all its glittering glory, and the infamous Merlion statue. As the sun sets, Marina Bay comes alive with a spectacular display of shimmering lights and their popular Wonder Full projection and water light show.
View this post on Instagram
Marina Bay is easily one of the must see places in Singapore reachable by public transport. All you have to do is hop on the number 10 bus and you're in the heart of the magic.
Haw Par Villa, MRT
Are you prepared to step out of the norm and into a slightly disturbing, yet fascinating world of Asian culture? Formerly known as the Tiger Balm Garden, Haw Par Villa is an 8.5-hectare park depicting the weird and wonderful world of philosophy, crime and punishment in Singapore. Originally built in 1937, this unusual park is the last of its kind left in the world, and is somewhat of a beloved treasure. Explore the many 3D models and dioramas, stroll through the colorful pathways and jungle walks and be sure to enter the gruesome Ten Courts of Hell… if you dare.
View this post on Instagram
Although you will most definitely leave Haw Par Villa feeling slightly bewildered, there's no better place to learn about the history, culture and ancient mythology of this vibrant city than Haw Par Villa. This unique park is easily reachable by Singapore public transport, all you need to do is take the MRT train to the Haw Par Villa Station.
Bukit Timah Nature Reserve, Bus 67
If you're looking to explore a greener side of this great city, you can be a little stuck when it comes to public transport options. However, the stunning Bukit Timah Nature Reserve is easily reachable by Bus 67, which will drop you right off at the front gates. Once inside this 400-acre reserve, you will find yourself immersed in the splendor of nature, where all your stress and troubles simply melt away. In the Bukit Timah Nature Reserve, you can find a breathtaking plethora of biodiversity, including long-tailed macaques, paradise tree snakes, racket-tailed drongos, emerald doves and red-cheeked flying squirrels.
View this post on Instagram
You can spend the day biking along the picturesque trails, climbing the highest hill in Singapore or trekking through the sun-speckled forest paths.
Sri Mariamman Temple, Bus 145
Sri Mariamman Temple is easily one of the most colorful, vibrant temples you can find in Singapore. Located in the very heart of Chinatown, this is the oldest Hindu temple in Singapore, dating all the way back to 1827. The Sri Mariamman Temple was built by Indian immigrants from the Nagapatnam and Cuddalore districts, and they dedicated it to their goddess Mariamman, a healer of illness and disease. Their love for this beautiful goddess is clear through the elaborate details and ornate structures covering every inch of the temple. Its six tiers are filled with vibrant sculptures of deities, mythological beasts, Hindu heroes and life depictions, but the most impressive sight is the majestic gopuram entrance. If you're lucky enough to be visiting in October or November, then you can enjoy the magical fire walking ceremony that is held at the temple each year. This colorful temple is definitely one of the must see places in Singapore reachable by public transport. Simply hop on Bus 145 to Chinatown and have your camera at the ready.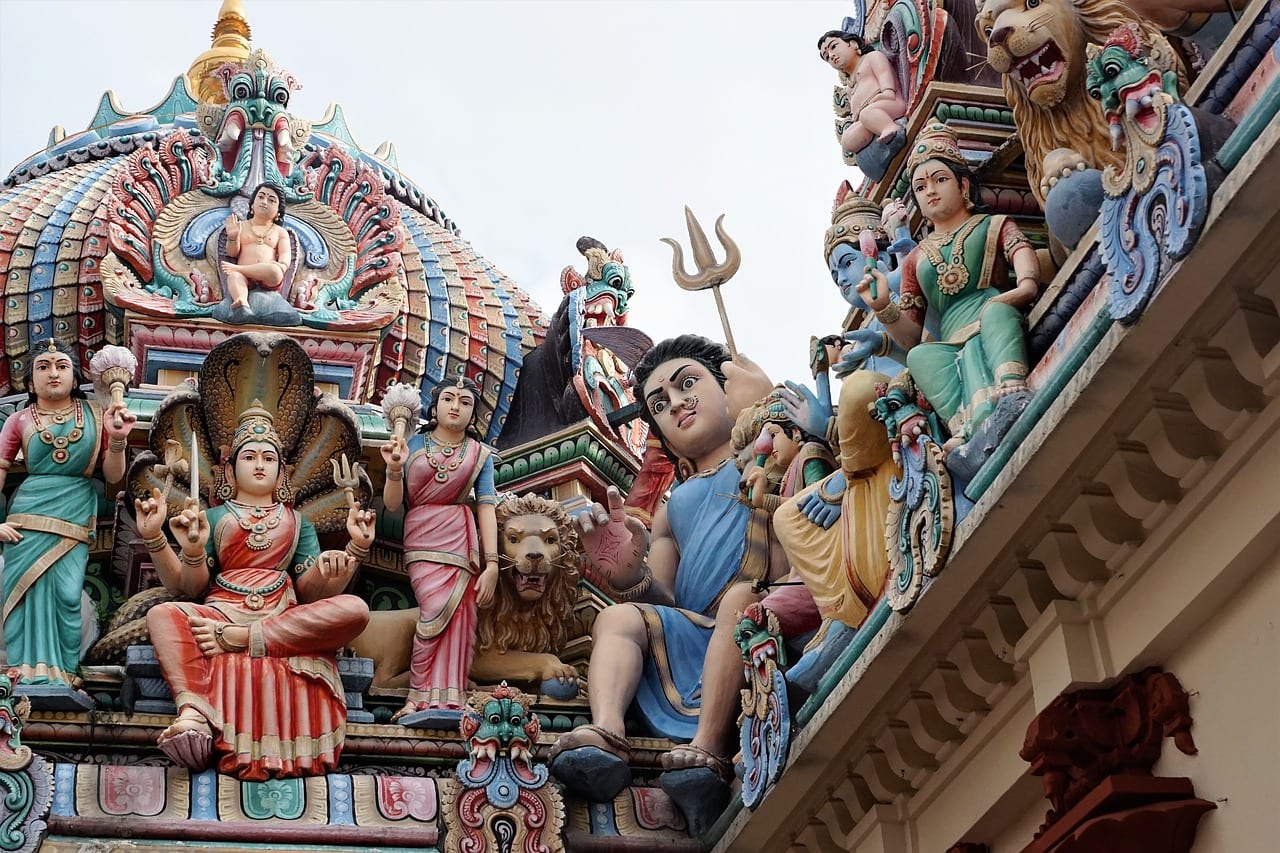 Little India, Bus 857
Whether its cultural or gastronomical, Singapore has extremely heavy influences from India, and there's no better place to explore this blend than in Little India. This district is one of the most vibrant and happening areas in the city. A short walk down Serangoon Road will lead you to a world of stunning Hindu and Chinese temples, beautiful mosques and picturesque churches, while exploring the surrounding streets will open up an exciting assortment of Indian cuisine. Fill up on delicious South Indian vegetarian dishes, scrumptious North Indian tandoori and everyone's favorite Indian street food, roti prata with teh tarik (mini pancakes with pulled Malay tea).
View this post on Instagram
If you enjoy a good barter, then be sure to check out Mustafa Centre, a 24-hour shopping mall filled with local artisans, large electronic stores, goldsmiths and bohemian clothing. Little India is easily reachable by public transport via Bus 857.