There aren't too many places that you can go off the main island of Ibiza easily in a day, but the best one that is snapped up by lots of eager tourists is day trips to the beautiful island of Formentera; a private island located just off the coast of Ibiza.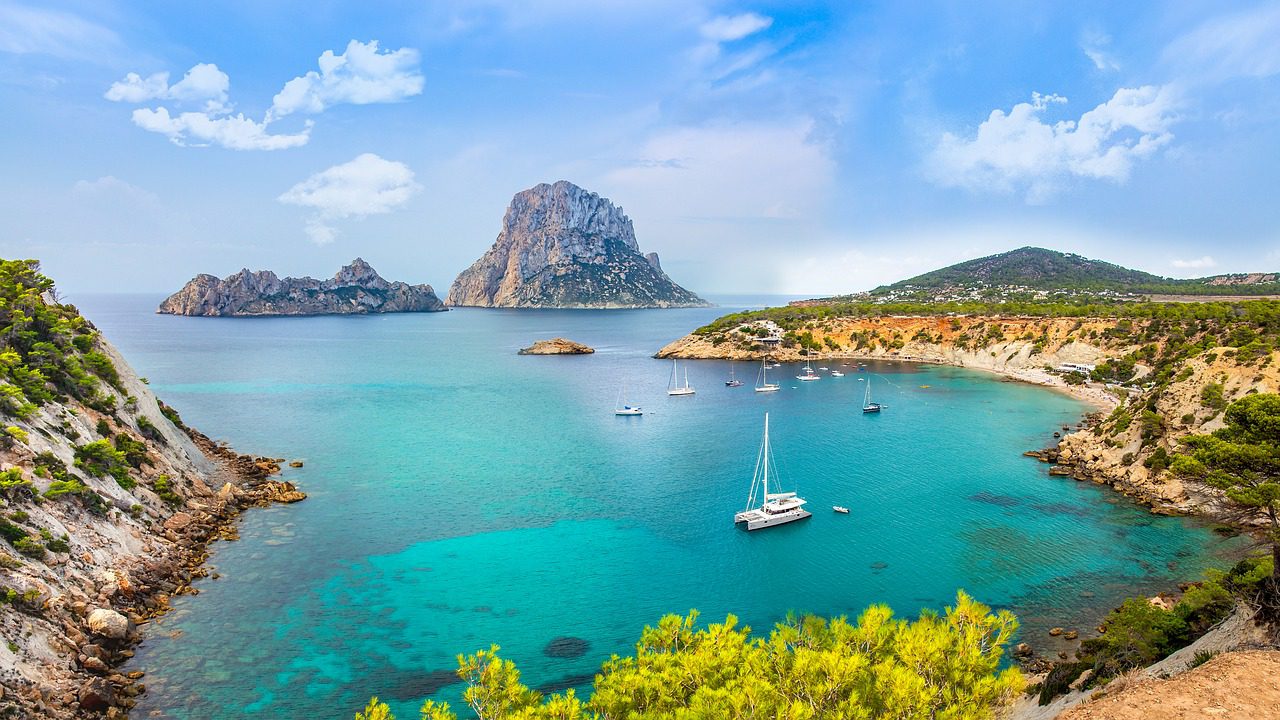 There's an array of different options to get here, obviously most involve boats and range in price and experience. From boat parties, to private catamarans, there's something for every budget. Make the most of the experience by getting yourself a tour that will stop for some snorkeling along the way, so you can see some of the beautiful coral reefs. While there you can lie on the uninhabited beach of S'Espalmador and enjoy the serene, crystal waters of this remote island getaway – a perfect balance to the bustling club life of the shores of Ibiza.
Some tours will combine the experience with beach hopping around the central island of Ibiza too, which is a good way to get a different vantage point of the island. Be aware, there can be some heavily expensive trips, so make sure you do your shopping for the ones that suit you best!
In terms of the island's offerings, see "Sightseeing in the City" for some places to head to for half a day. Although the journey times are not long to these places, it's easy to make a day of it if you stay for lunch. If you search, some tours will provide horseback sightseeing trips, tours in Jeeps, or boat tours around the island, for something a bit different for a day trip!
Try out Welcome's Half Day Trip Along the Southern Coast Of Ibiza for a great offer and witnessing some incredible views!