Planning your Mallorca holiday, and don't know which side of Mallorca is best, or where to stay? We have made up a list that can help you!
Palma de Mallorca
Starting on the Southern side of the island: this is where the capital lies and it is also the most popular area amongst the tourists. Palma de Mallorca is a stunning historical city, boasting architectural wonders such as the Catedral-Basílica de Santa María de Mallorca, or the Palacio Real de la Almudaina. Filled with restaurants, vibrant bars, lovely beaches, and gothic architecture, this old-town city is a real sight for sore eyes. For those that are on their first trip to Mallorca, you definitely can't go wrong with Palma. And if you are wondering where to stay, the best areas in town are the Old City, the Casco Histórico, and the Paseo Marítimo, where you will find many hotels, boutique hotels, and hostels, with the great old-town feeling many crave when in Palma.
Colonia Sant Jordi
If you are looking to get away from tourists or the bustling city and overcrowded spots, then Colonia Sant Jordi is the place for you. This beautiful little town is located on the most Southernmost point of the island, and is known for its ecotourism, fishing, horseback riding and more; for those adventure seekers, this is your perfect place to stay.
Moreover, the Colonia Sant Jordi residents are lovely and friendly, and added to that is the most delicious local cuisine. Going further, if you are travelling with your family or a travel partner that is not as adventurous as you, there are a few all-inclusive hotels around. If not, Colonia Sant Jordi has elegant boutique hotels, or you can go for more rural accommodation. To sum it up, Colonia Sant Jordi is filled with a wide range of reasonably priced accommodation, amazing local food, pristine beaches and great adventurous activities.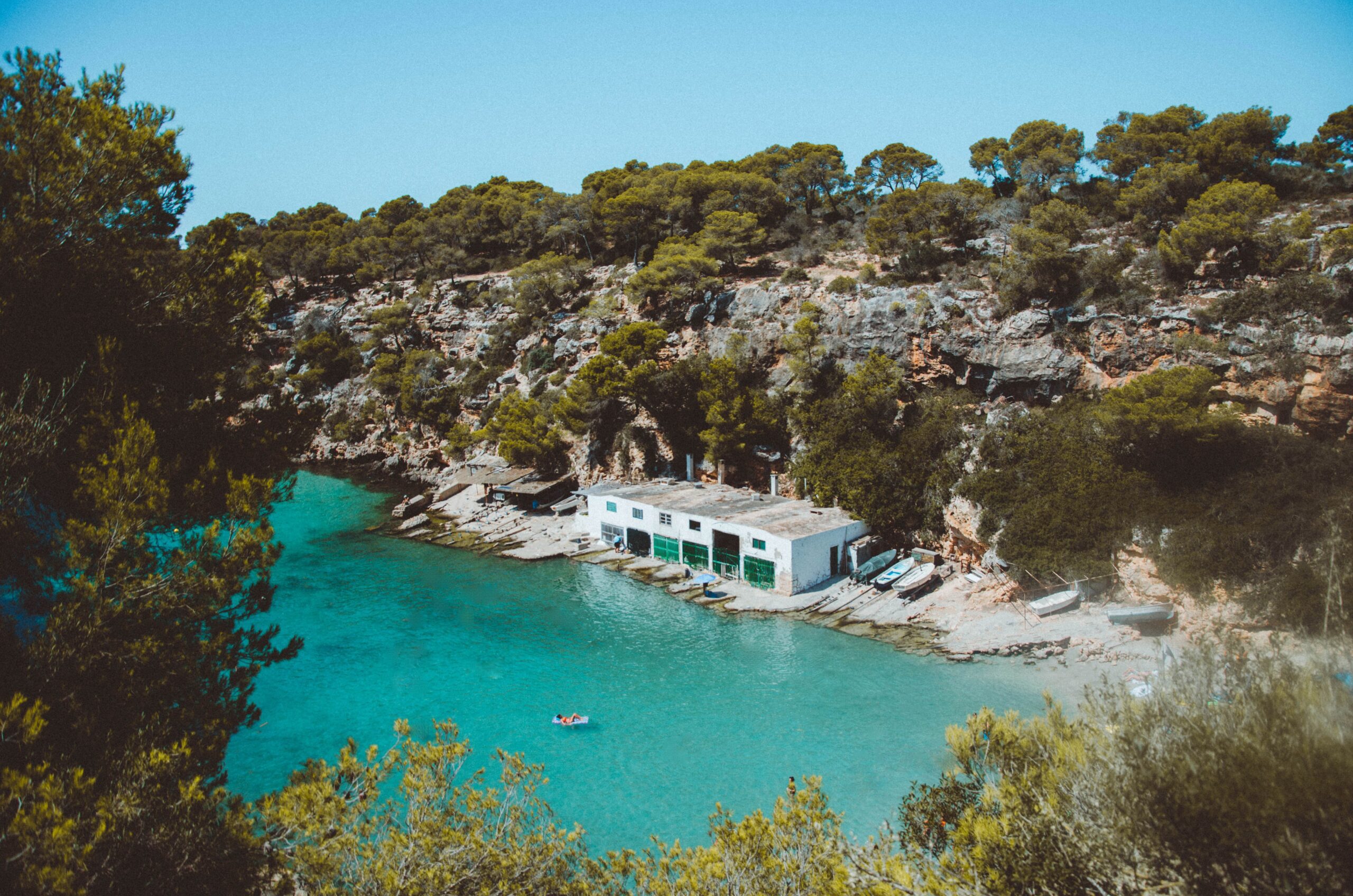 Cala s'Almunia
For snorkelling and cove lovers, we have the perfect spot for you. Cala s'Almunia is only a short 25-minute drive away from Colonia Sant Jordi, and is just the most breathtaking area of the island, in terms of wilderness. This is a snorkelling and diving paradise, set in a very small town consisting of just 30 to 40 houses. Cala s'Almunia's rocky bay is surrounded by pine trees and is made up of coves, turquoise waters, amazing marine life, and great hikes.
As this spot is so remote, you will need to find another town for food and accommodation. The closest town from Cala s'Almunia is Cala Llombards; also a beautiful location in itself, and only a short drive away. Here you will find a resort village, beautiful holiday villas and lovely restaurants. So if you are looking for a secluded destination, in the wilderness and stunning snorkelling spots, then Cala s'Almunia might be the best choice for you.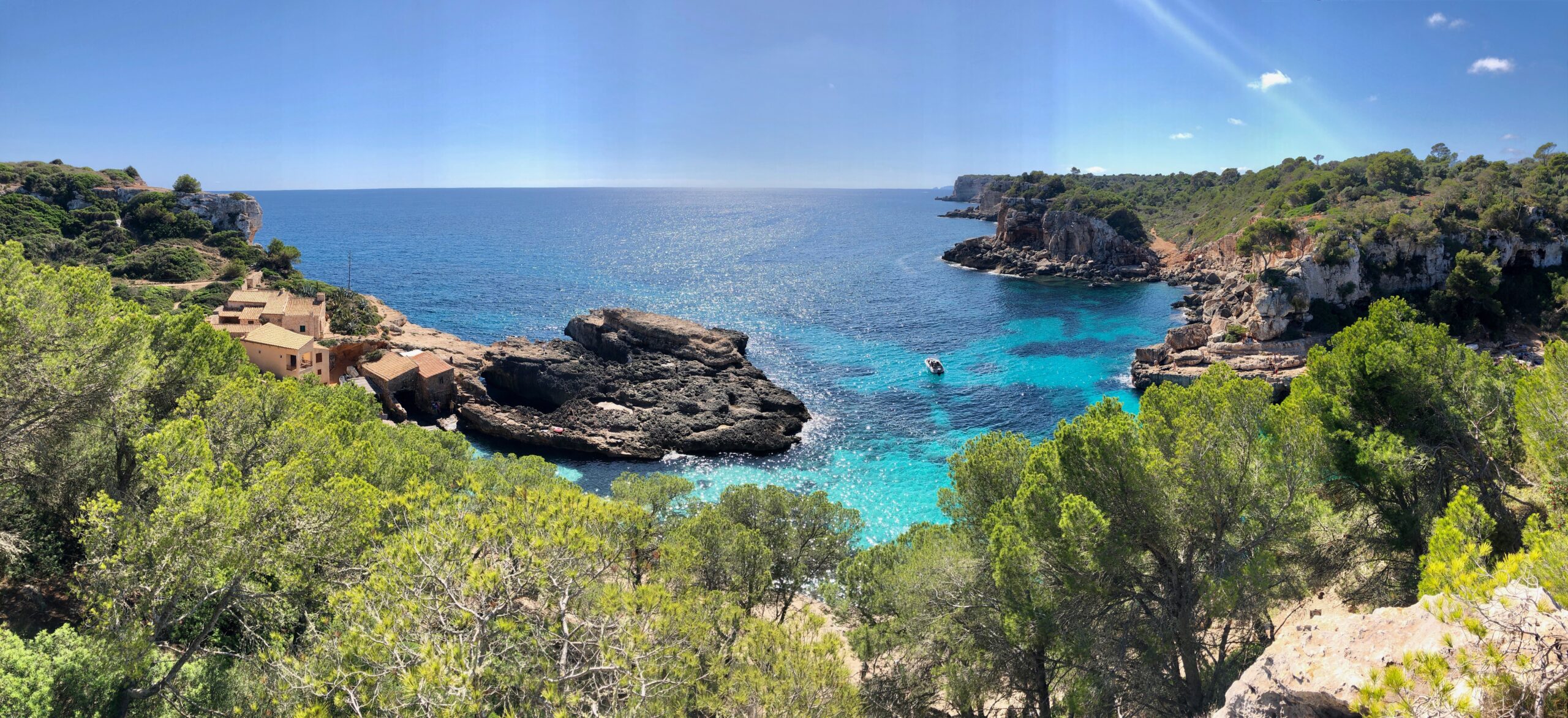 Alcúdia
Surrounded by beautiful clear-water beaches, Medieval walls encircling the old town with architecture and buildings that resemble that of Palma. This Roman settlement of Alcúdia, on the northern side of the island, is an amazing part of the country's history, and this can be felt through every inch of the city walls. Made up of small streets, 13th-century manors, quaint restaurants and charming squares, this town is a quieter (and more cost-savvy) version of Palma. And being around a town does not mean that you are deprived of Mallorca's crystal waters; many stunning beaches can be found at a short distance away from the town, such as Platja des Coll Baix, Playa de Alcúdia and some of the most breathtaking caves.
To recapitulate, if you want an 'Old-Town' atmosphere, with the convenience of having beautiful seas just a stone-throw away, then Alcúdia is a great option. Moreover, try out the hotels and Airbnbs in the old town, or check out Playa de Muro for a more "resort" atmosphere.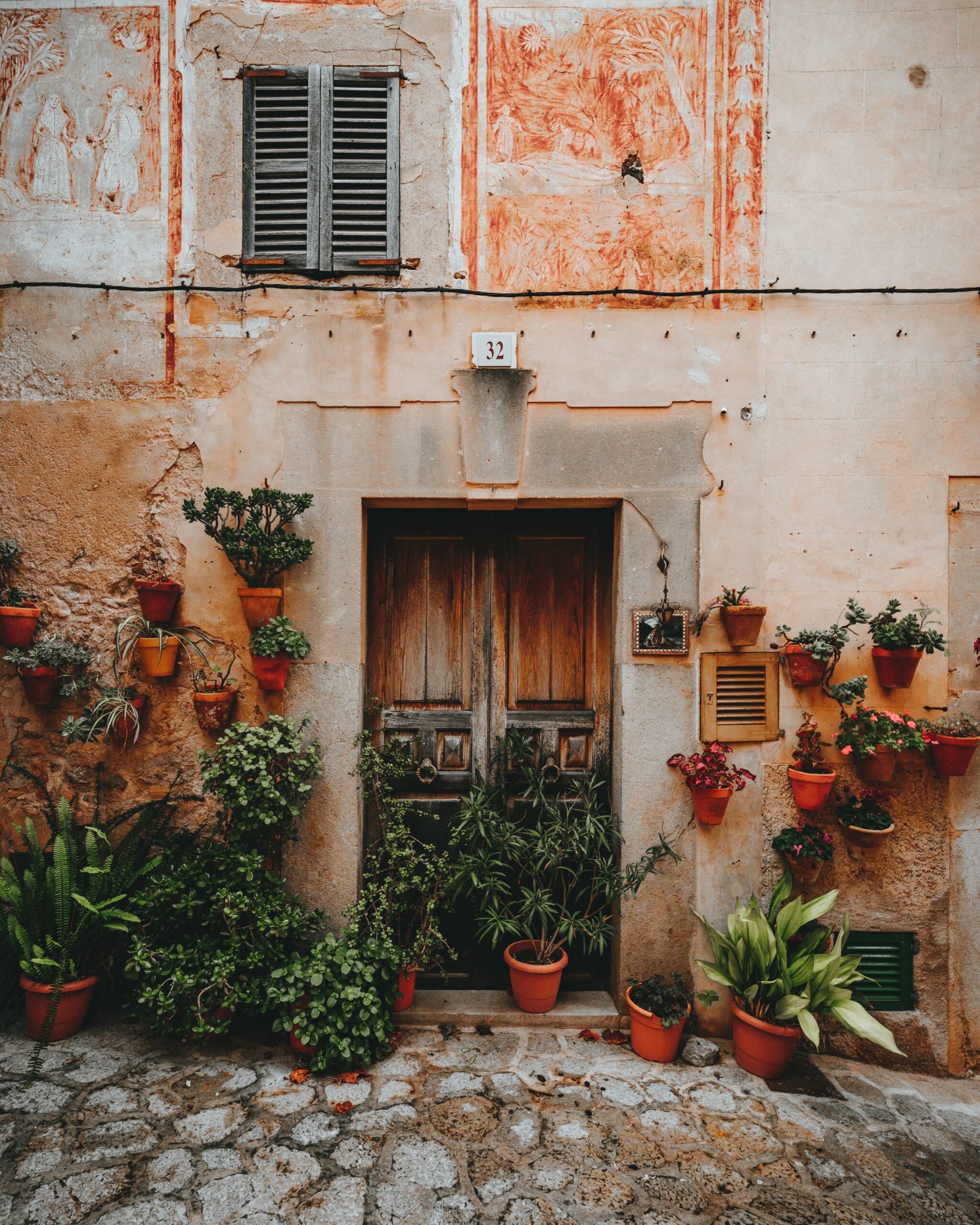 Sóller
Another notable option is Sóller. This elegant village is located on the mediterranean sea and overlooks the Tramuntana mountains. It sits amidst the valley, also known as the 'valley of oranges' or 'valley of gold' as it is packed with the country's famous orange groves.
Moreover, Sóller is an authentic fisherman village, with beautifully preserved cobbled streets, small shops selling everything from authentic leather bags, to local products. You can spend your day strolling around town, having a coffee or freshly squeezed orange juice at the Plaza de la Constitución, Sóller's heart and soul, visiting the Sant Bartomeu church, or having a look at the vibrant local market. A tram links Sóller's town and the port making it an easy way to get around and about.
So for those more venturesome visitors, Sóller is an amazing holiday destination for hiking, mountain bike riding, and of course, snorkelling and swimming are amongst the top activities to do. As for the areas to stay in Sóller, the L'Horta district is renowned for its calm and romantic atmosphere, surrounded by stunning gardens and citrus trees. Nevertheless, if you are looking for a more of a beach holiday feel then Port de Sóller would be the perfect choice for you.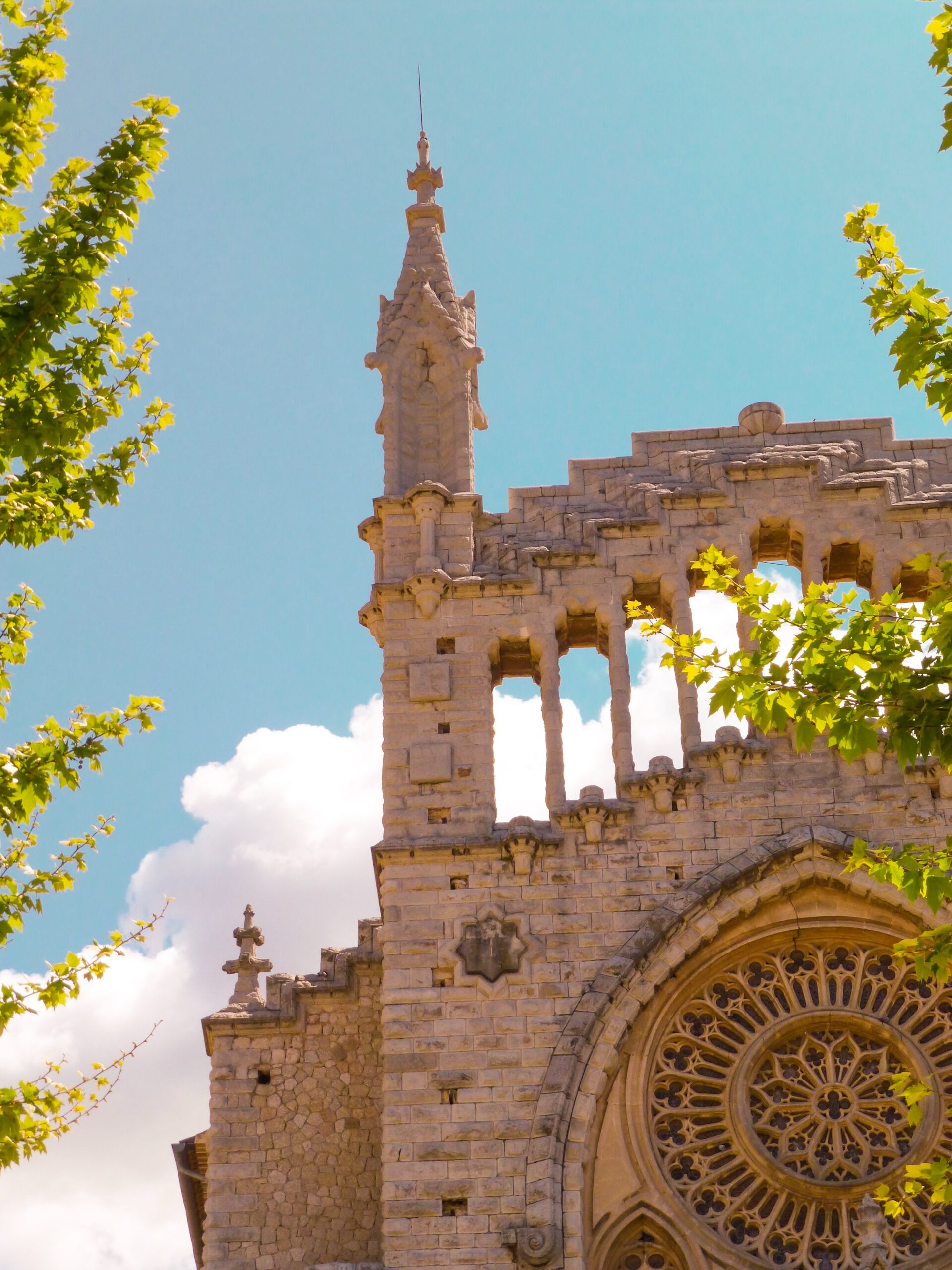 Puerto Portals
Finally, the tour of the island finishes with Puerto Portals. Located in the municipality of Calviá, 12 km West of Palma, is a great place for those looking for an upmarket, yachty atmosphere. Puerto Portals is a glamorous marina and a seasonal home to glitzy yachts owned by royalty and international jet setters, the area is filled with upscale nightclubs, Michelin star restaurants, and exclusive bars. Puerto Portals is lined with the best five-star hotels and is also the 'place to be' for all the celebrities on holiday and one of the most prestigious marinas in the Mediterranean. Not only is the marina brimming with luxury amenities it also holds two beautiful beaches and a great cove for those looking to explore Mallorca's waters.
If you are looking to party with celebrities, dine in the best restaurants, and splash out on your Mallorca holiday, then Puerto Portals is the place to be!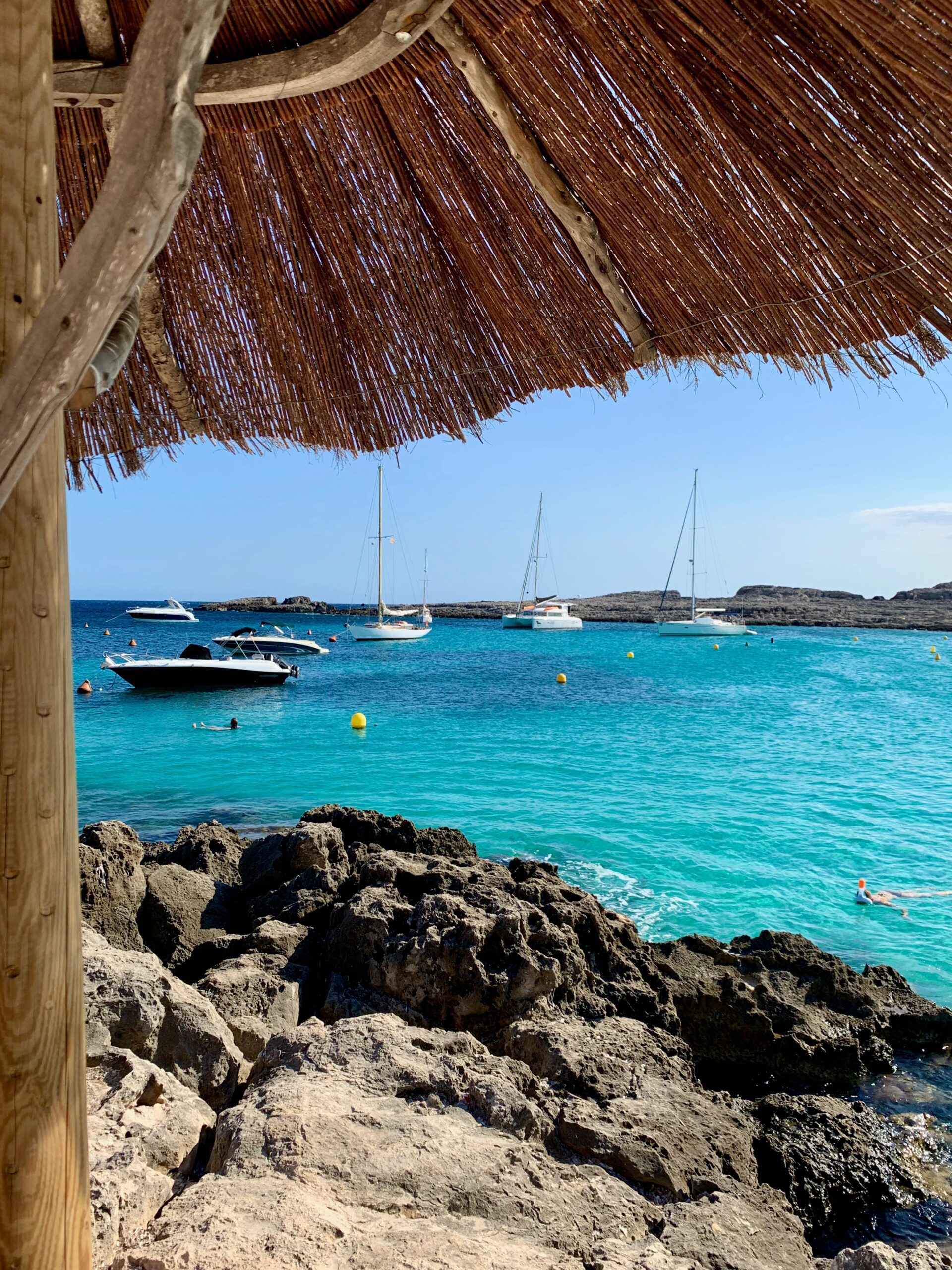 From rural areas packed with outdoor activities to old towns filled with history, dining at the finest restaurants or relaxing at a beach resort, Mallorca has it all.
If you are interested in reading more information about Mallorca, or you simply want a great way to get around the city, check out the Welcome Pickups' website.