Considered to be Egypt's oldest and most famous resort town, Hurghada is a stunning destination jam-packed with exciting activities and attractions to satisfy even the most extreme adventurers. Hailed as an aquatic wonderland, travellers flock to Hurghada every year to partake in an array of thrilling adventures. From exploring the underwater world around the marine park to hurtling through the desert on quads, this destination has everything you need to go on the adventure of a lifetime. Discover the most popular action-packed activities and excursions around Hurghada.
Surf the dunes on a desert safari adventure
When in Egypt, spending time in the desert is an absolute must, especially for those seeking unique adventures. Petrol heads will have a whale of a time roaring through the desert on a quad or buggy and exploring the phenomenal landscape, not forgetting to take some photos of the stunning Red Sea Mountains along the way. You can finish your excursion in a traditional Bedouin village, sit down for tea with the locals and experience authentic local culture. Desert adventure trips are extremely popular in Hurghada, boasting various options with abundant vehicles and add-ons. You can choose between an ATV, jeep, buggy and varied activities, so make sure you do some research to find the best bet for you.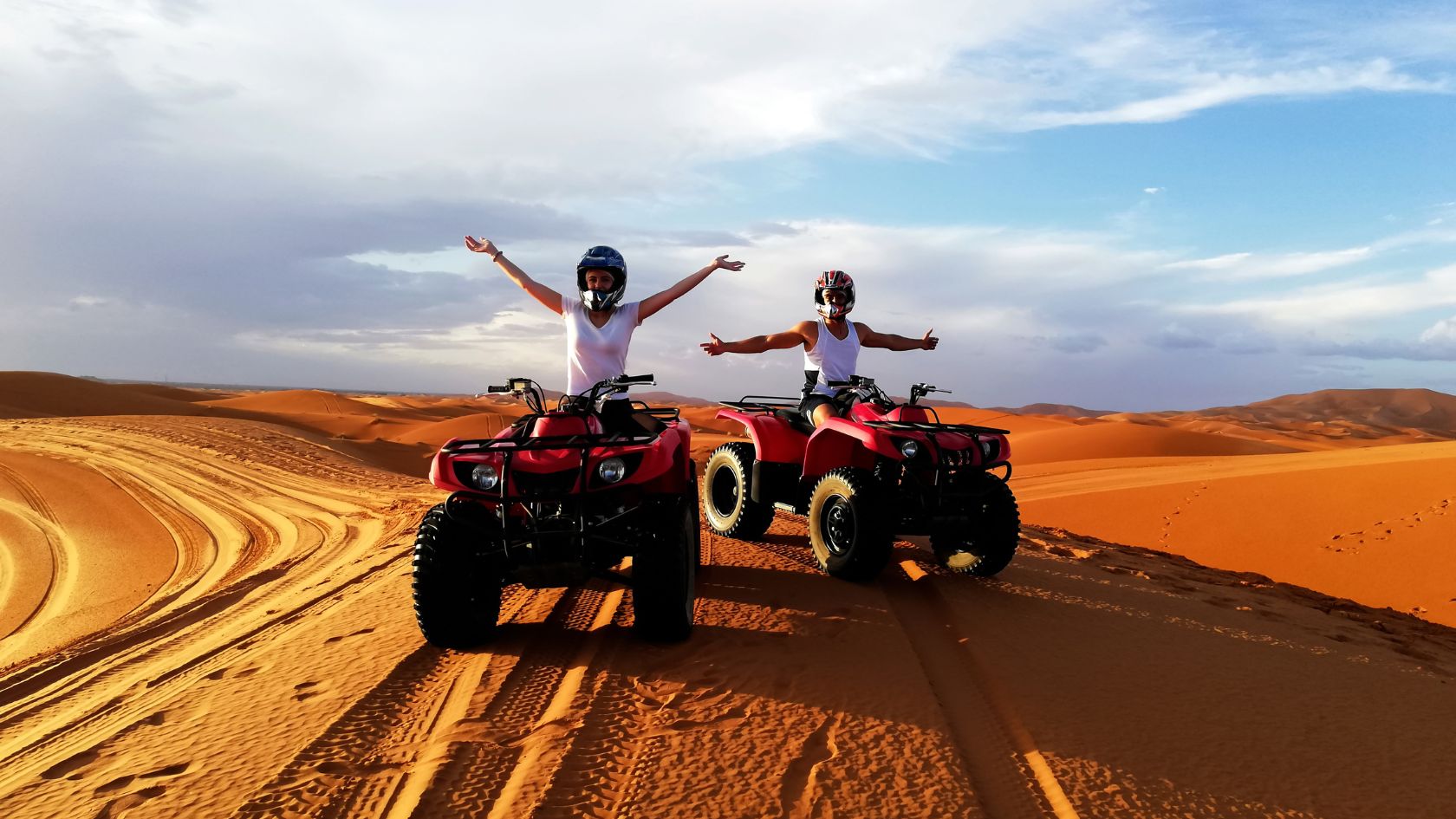 Dive into the depths of the Red Sea
With the renowned Giftun Island National Park in such close proximity, it's no wonder that Hurghada is becoming increasingly popular amongst watersports enthusiasts, divers and snorkelers. The coastal area of Hurghada has been crowned as one of the best diving spots in Egypt, so don't miss out on the fantastic opportunity to see the show-stopping coral reefs and exotic marine life while you're visiting. Divers descend on this destination all year round thanks to the warm weather, swimming amongst turtles, dolphins and even sharks – harmless ones, of course! Diving centres and boat trip providers are dotted along Hurghada's coastline, so it'll be easy to find the right option for you. From beginner diving experiences and PADI courses to night diving and glass-bottomed boat trips, there's something for everyone. Some must-sees include the famous wrecks of Thistlegorm, Abu Nuhas and Salem Express and the coral reefs around the Giftun Islands.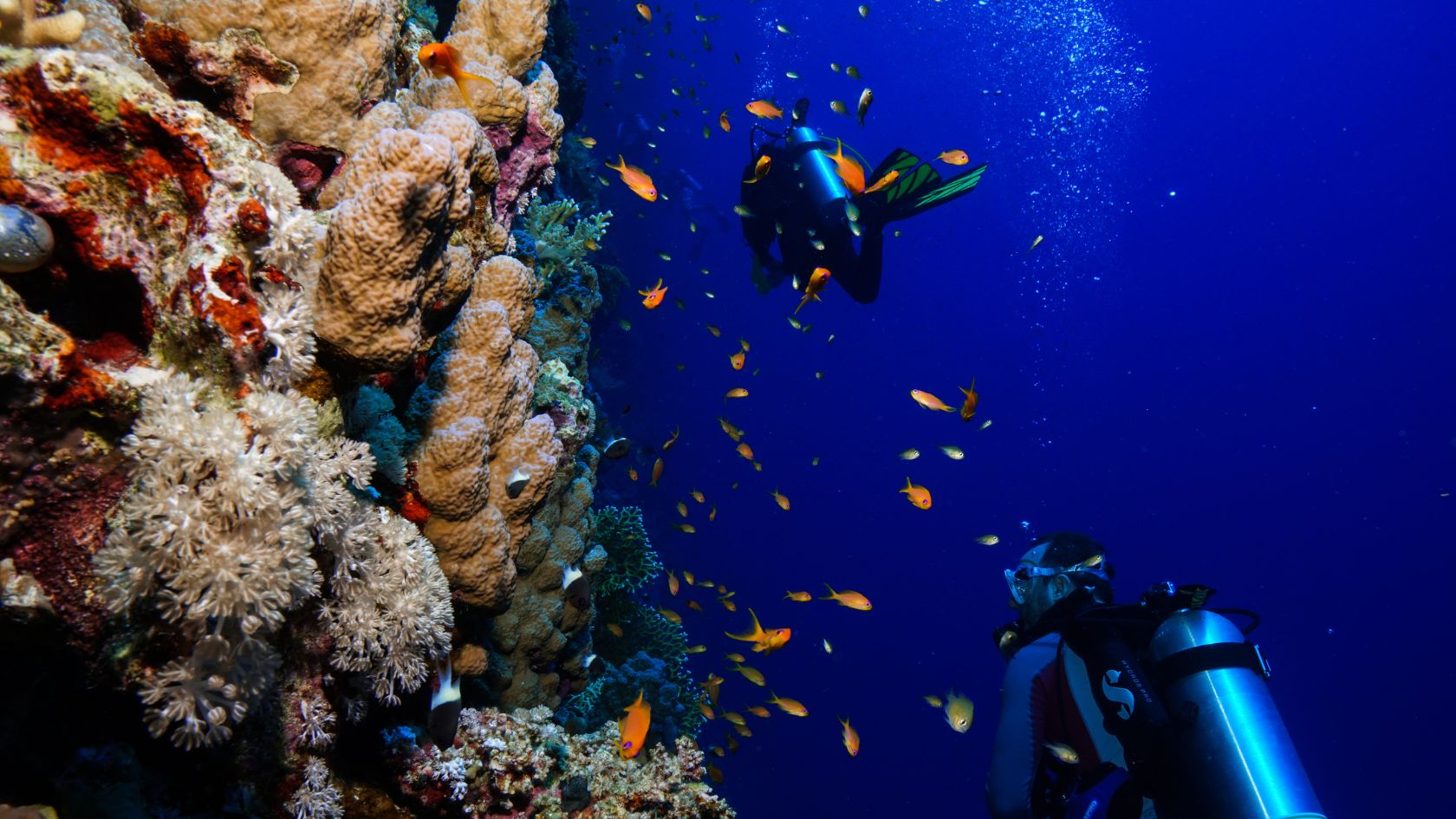 Ride a camel through the desert 
If you're not up for a high-speed race on a quad through the desert, you can opt for a camel-riding experience and sway peacefully over the dunes instead. Most of these excursions start with a transfer to a Bedouin camp in the Eastern Desert of Egypt, where you'll meet your local Bedouin guide and be introduced to your camel friend. Once on camelback, you'll be guided through the spectacularly wild and arid landscape, where you can marvel at sweeping dunes and enjoy a stunning sunset. Many packages offer extras such as a dinner in the desert – or even stargazing. With so many different options, we're sure you'll find the best experience for you and have a magical time.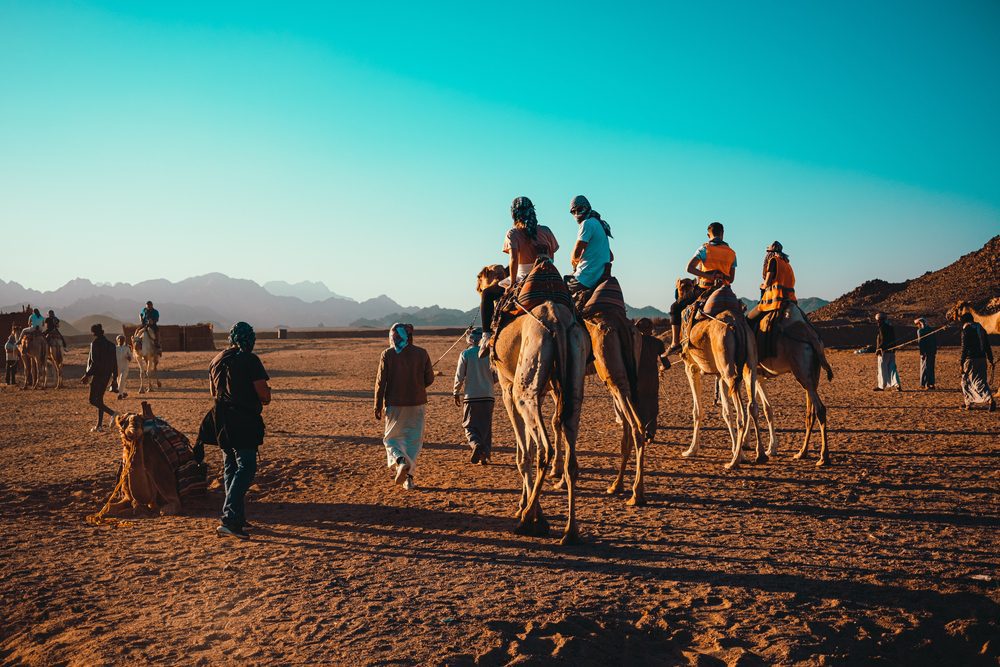 Day trip to Luxor and the Valley of the Kings
For those who fancy a day trip packed with impressive historical sites, the UNESCO World Heritage Site of Luxor is approximately a 3-hour drive from Hurghada. It wouldn't be a trip to Egypt without visiting at least one of its spectacular archaeological sites. Hire a car or book a guided day trip to Luxor and then hop across the Nile to witness the magnificent Valley of the Kings. Luxor is one of the world's largest open-air museums with imposing ancient tombs and majestic temples scattering the banks of the Nile. Marvel at the Karnak and Luxor Temples, follow in the footsteps of Tutankhamun in the Valley of the Kings and check out the Temple of Hatshepsut. Plan a day trip to this fascinating ancient area and immerse yourself in Egyptian history and culture, it's certainly one to tick off your bucket list!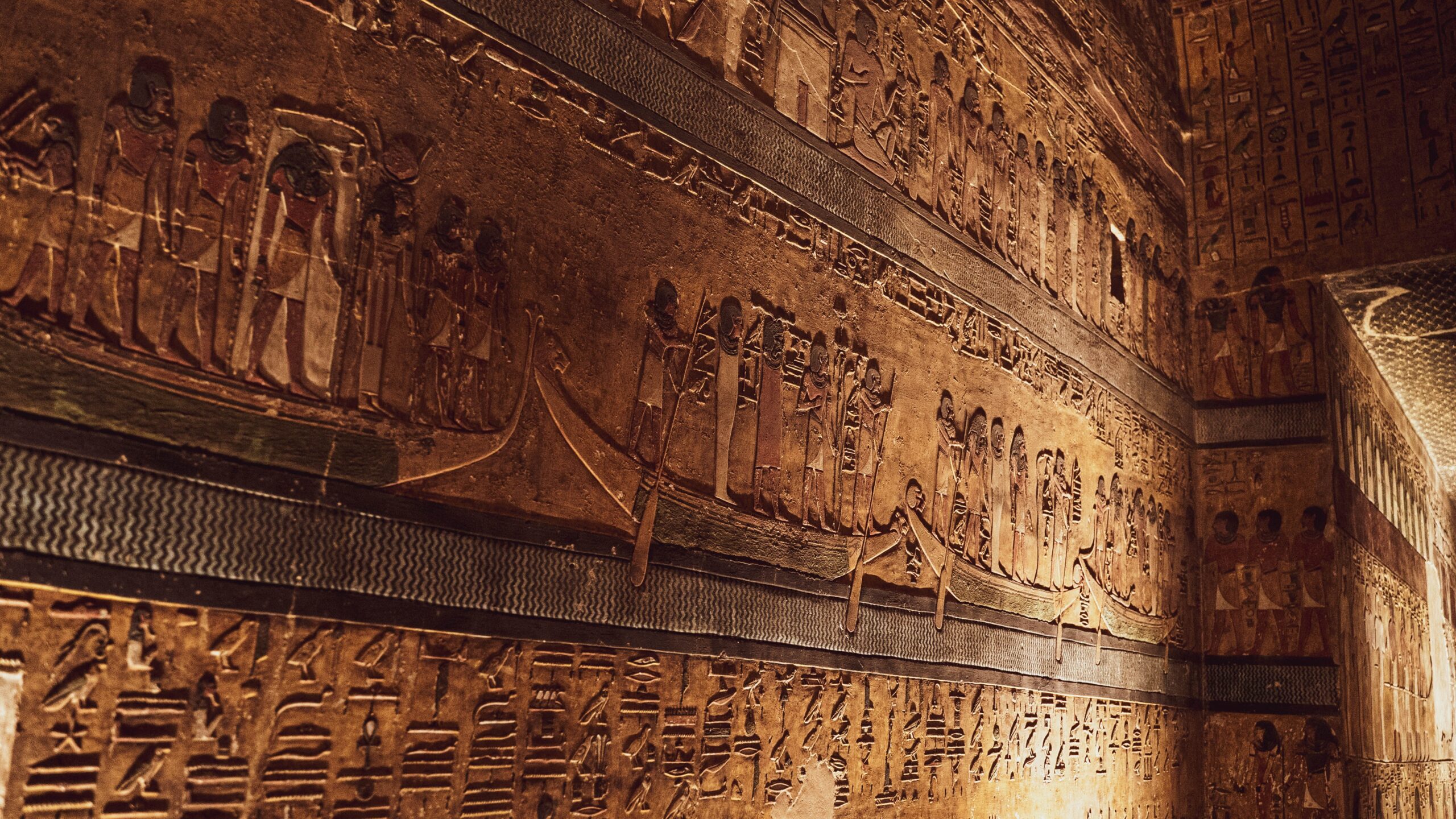 Play a round of golf at El Gouna
Egypt's perfect golfing weather, coupled with a host of impressive golf resorts and hotels around Hurghada, has created a sportsman's paradise that attracts golfers from all over. If you're a real golf nut, you can check online and choose between numerous golf resort packages which include green fees and other extras. Aside from the resorts and hotels, El Gouna Golf Club is a crowd favourite and offers amusing golf rounds for all levels. Situated about 30 km up the coast from Hurghada's city centre, El Gouna is a fantastic resort town and well worth a visit. The championship golf course boasts eighteen holes and six tees against a stunning backdrop. Meander through desert flora and lagoons, tee up and hit a hole-in-one whilst enjoying panoramic views of turquoise waters and the Red Sea Mountains.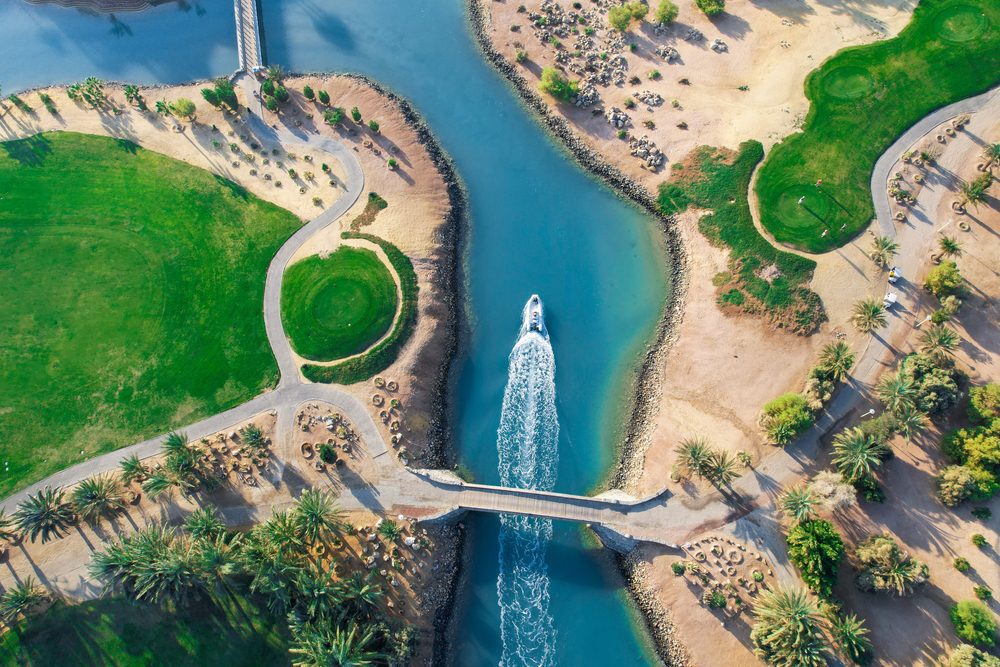 Known as one of the top destinations for outdoor sports enthusiasts and with great weather and thrilling activities all year round, you won't regret planning your next adventure to this smashing sportsman's paradise.
For a stress-free arrival, you can pre-book your Hurghada Airport transfer with a private transfer company like Welcome Pickups. Welcome's trained English-speaking drivers will provide you with a personalised door-to-door transfer to your destination and even give you a mini tour so you can get your action-packed adventure off to an exciting start.