Discover the Top Family Friendly Things to do in Istanbul
Turkey as a whole is not known as one of the top family vacation destinations. So it's no surprise that people with children often struggle to find things to do in Istanbul. However, this wonderful city is filled to the brim with activities the whole family is guaranteed to enjoy. From riding around on a 20th-century tram, exploring a spooky underground cave and manning a submarine to watching eagle rays and whale sharks swim overhead, here are the very best family friendly activities in Istanbul.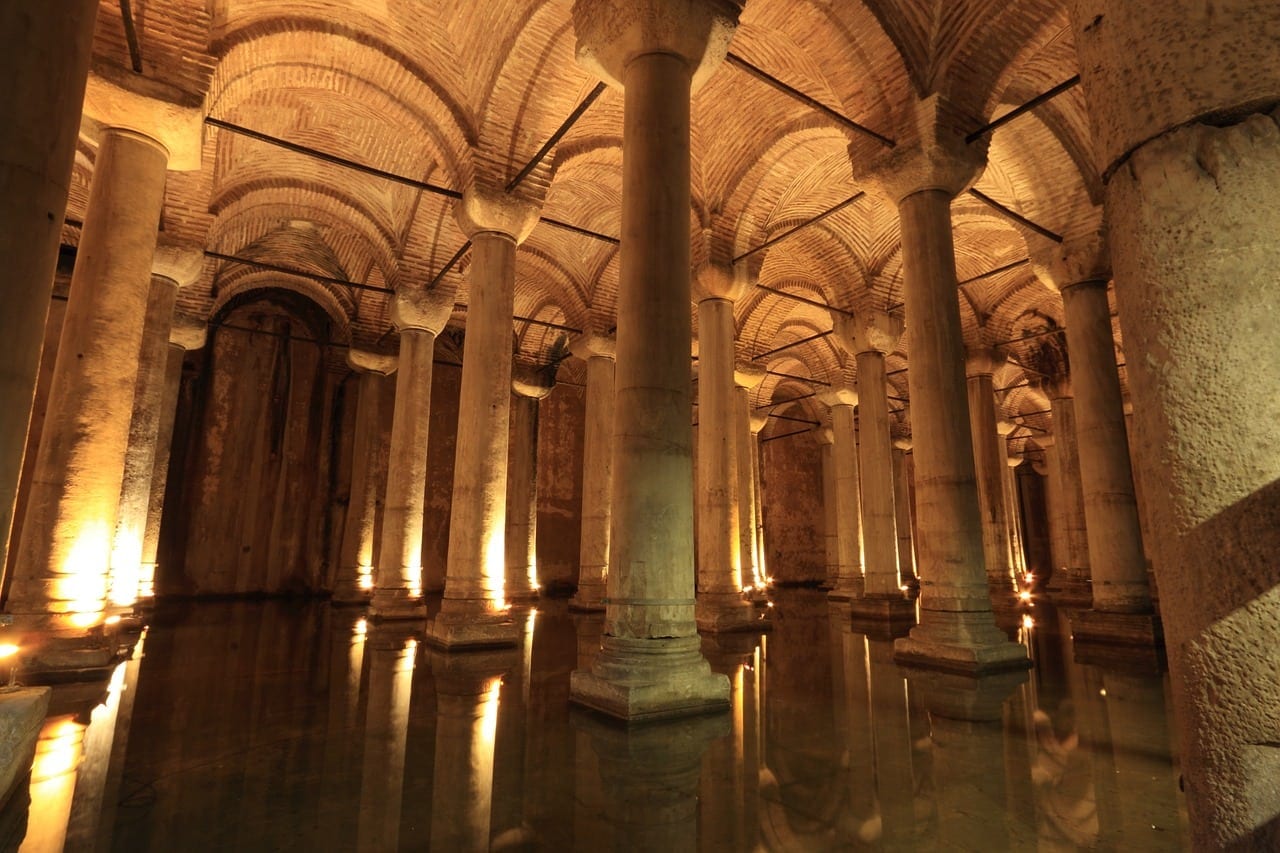 Time travel by tram
Take a trip through time on a magical 20th-century tram. The entire tram has been restored to showcase the traditional wooden paneling, comfy seats and twinkling lights in all their former glory. The little ones will absolutely love the animated conductors who all wear period costumes and you'll love the breathtaking views slowly dancing by. You can choose to either take the T2, which will explore the European side of Istanbul, or T3, which is a slightly longer track along the Asian side. Whichever tramline you choose, taking a ride on this nostalgic tram is one of the top family-friendly activities in Istanbul.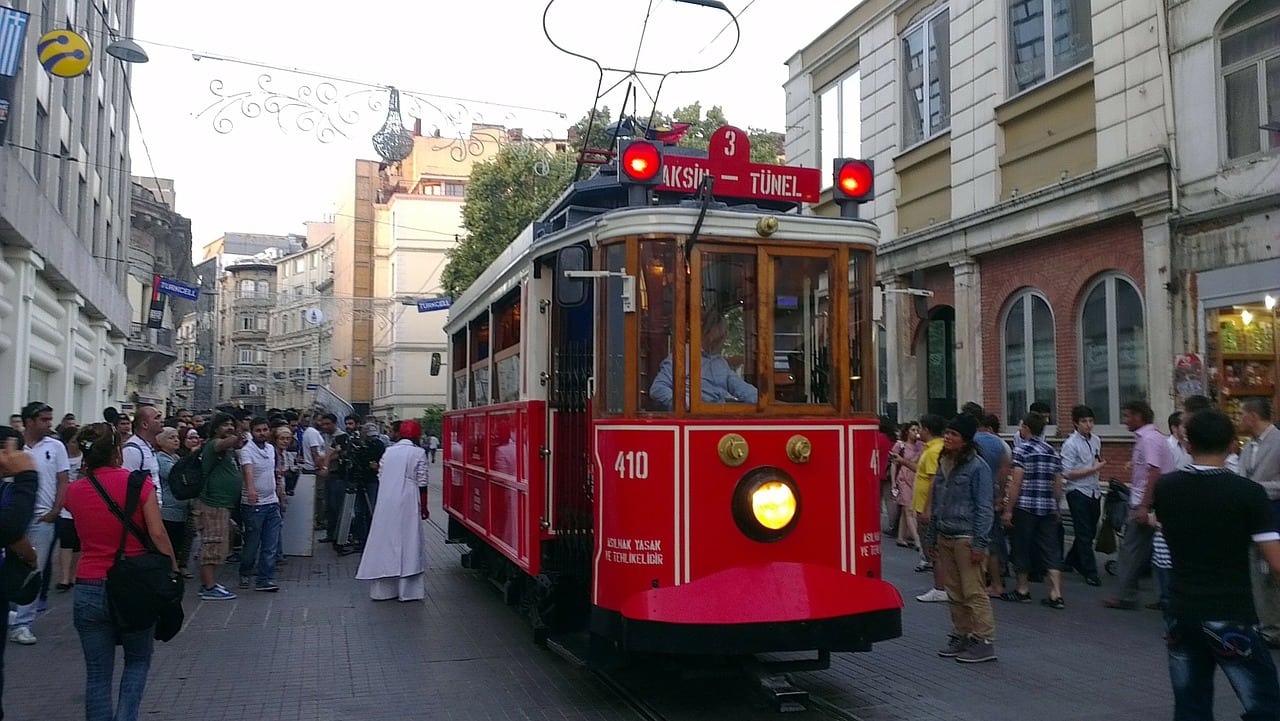 Explore a magical underwater world
Set sail across four raging seas via a fascinating 1.2km walkway. The Istanbul Aquarium showcases sea life from the Black Sea, Sea of Marmara, the Antarctic and even the Aegean sea through 1,500 different species of spectacular sea creatures. You can see anything from the most popular clownfish and stingrays to the weird and wonderful balloon and lionfish. Watch as your children's faces light up when a graceful whale shark swims overhead or as a playful fish swims up close to say hello.
View this post on Instagram
This fantastic family friendly activity in Istanbul also has many interactive maps and touch screens, an exciting mirror maze, large ships to climb and even a 5D movie theatre. The Istanbul Aquarium will have the whole family feeling like kids again.
Get spooked in the Basilica Cistern
Don't worry, we haven't forgotten about those hard-to-please teenagers either. Once the main supply of water to Constantinople, the Yerebatan Basilica Cistern is now a spooky tourist attraction. It is said that the sneaky locals took over this grand waterway so they could fish from their basements, but with this cave falling well below street level, it begs many questions as to what else took place down in these eery waterways. The whole family will enjoy searching the shimmering water for the two legendary Medusa heads submerged just below the water surface, and watching as the ripples dance and play on the 336 impressive columns. What makes the Yerebatan Basilica Cistern even more spooky is that despite its large cavernous shape, it has absolutely no echo when you scream. For a hauntingly good afternoon, exploring the old waterways is one of the best family-friendly activities in Istanbul.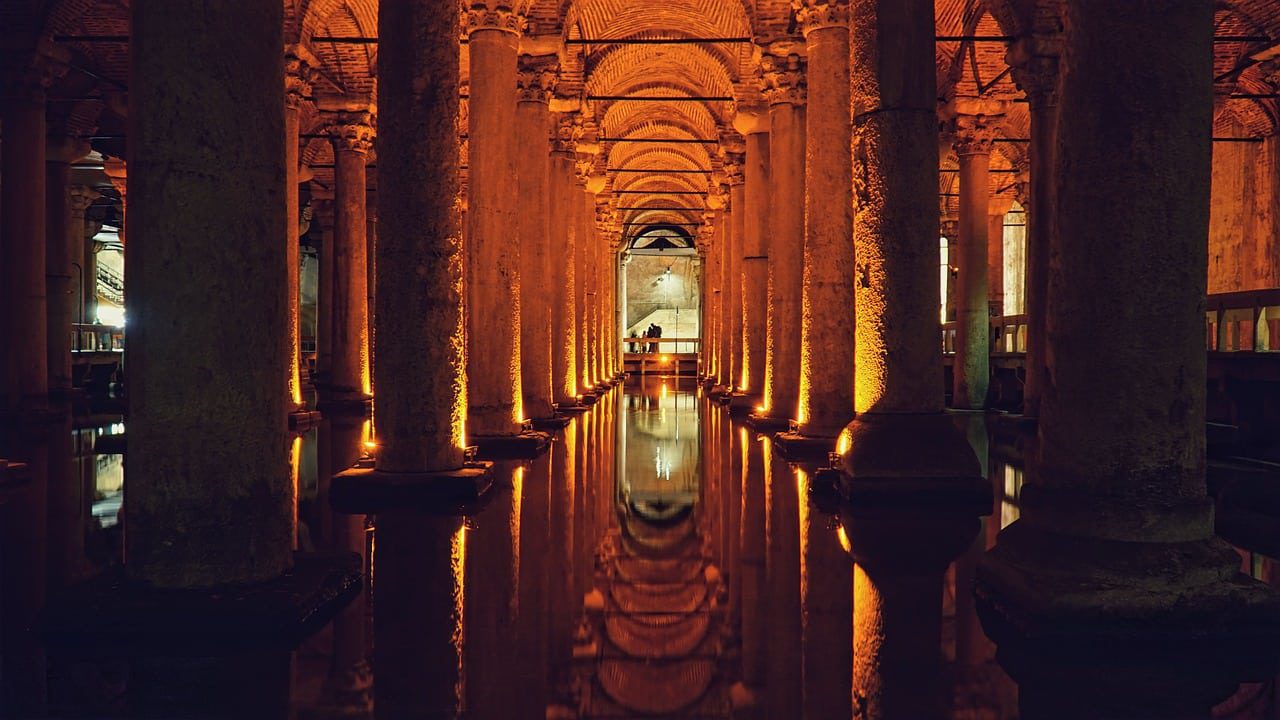 Fly a plane at the Rahmi M Koç Museum
Prepare yourself for one of the most exciting museums in the country. Rahmi M Koç Museum is a converted 19th-century factory that is now filled to the brim with exciting planes, trains and automobiles. Almost everything in this museum is interactive, so your little ones can jump being the wheel of a traditional Turkish car, in the cockpit of a plane or in the hub of a huge submarine. During the weekend, the kids will also have the opportunity to ride on a steamboat along the Golden Horn, ride a vintage train and speed around on a Segway…that's if they can ever get the adults off one.
View this post on Instagram
For a truly unique museum experience, a visit to the Rahmi M Koç Museum is one of the top family-friendly activities in Istanbul.
Miniatürk
Are you itching to see the famous Blue Mosque, Topkapi Palace or the Hagia Sofia, but know that it's just too far to travel with the little ones in tow? Well, not anymore. The magical Miniatürk is the world's largest open-air miniatures park, and they have shrunk down the most famous sites of Turkey into child-size models. This fascinating park has 1:25 perfectly scaled models of Byzantine churches, Roman ruins, Seljuk buildings and Ottoman mosques just waiting to be explored.
View this post on Instagram
While you take your time to truly take in this magnificent sight, the kids can keep themselves busy in the large playground, playing life-sized chess, or getting lost in the Miniatürk labyrinth. There's truly no better way to explore the architectural history of Istanbul that at this fascinating miniatures park.