The Best Places to Eat in Singapore
Singapore is known as a melting pot for cuisines. They have embraced influences from a rich heritage of foods, including Chinese, Japanese, Malaysian, Indonesian and Indian. So, there's no shortage of flavor explosions, bountiful spices and rare delicacies to be found in this city. Whether you're on a budget and want to check out the local cuisine, or you're looking for an unforgettable fine-dining experience, we've put together the best cheap eats to Michelin-star restaurants so you can know exactly where to eat in Singapore .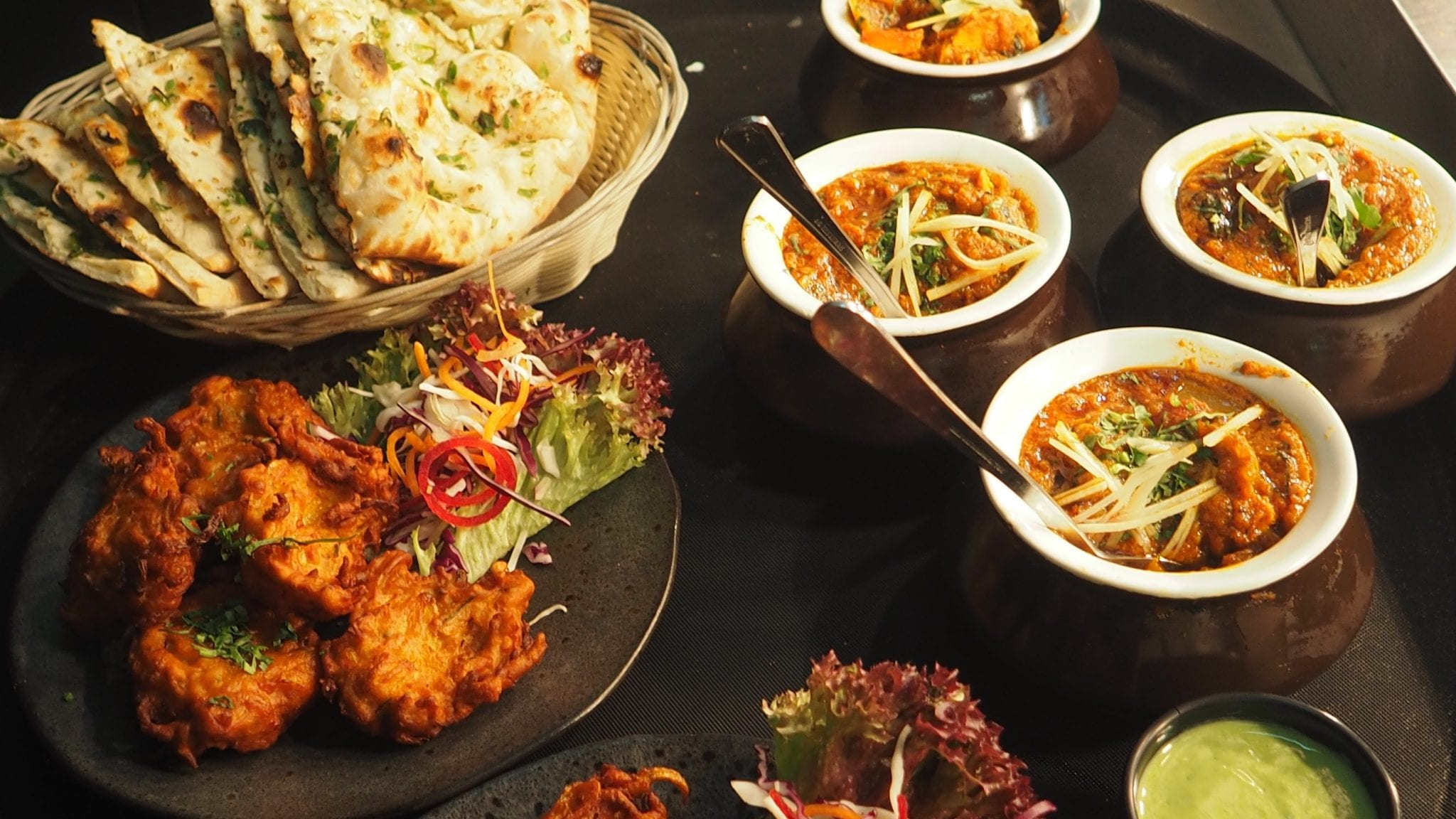 Hajah Maimunah
Although not much to look at from the outside, as soon as you step into this popular restaurant, you'll be hooked. Stretching out before you is a large glass counter filled to the brim with some of the most delicious dishes from Malaysia and Indonesia. Among these tantalising treats are dishes such as melt-in-your-mouth beef rendang, grilled spicy chicken and sayur lodeh, vegetables stewed in a spicy coconut sauce. All you need to do is point to the dish that you fancy and the lovely women behind the counter will serve it up with a large helping of white rice.
View this post on Instagram
You can enjoy your meal inside the restaurant, or sit out on their quaint patio and watch the world go by. If you're looking to eat like a local, then Hajah Maimunah is definitely one of the top restaurants in Singapore
Penang Seafood
Singapore street food at its very finest. Penang Seafood is the epitome of bang for your buck, as the prices are low but the flavors are incredible. They cook mostly full-bodies Malaysian style food that was specifically made for sharing. Many people sit in groups to enjoy their ever-popular Lala Hokkien Mee (wheat noodles and clams bathed in a thick seafood stock), spicy garoupa, fermented pork belly and baby spinach soup. Almost all of their dishes are given their incredibly rich flavor due to the fact that the chef cooks almost everything with a healthy, or not so healthy, serving of pork lard. But don't let that put you off, once you've eaten at Penang Seafood, you'll be back every day for those unforgettable flavors.
This cheap restaurant is the perfect place to eat in Singapore if you're on a bit of a budget, or if you want to truly immerse yourself in the local cuisine.
Shinji by Kanesaka
Sometimes it feels like every time you turn a corner in Singapore you're greeted by yet another Japanese restaurant. However, Shinji by Kanesaka is a cut above all the rest. This two Michelin-star restaurant is actually an outpost from a famous sushi bar in Tokyo, and they have brought all of their very best techniques and recipes to Singapore. A team of world-class Japanese chefs carefully prepare exquisite plates that will leave you feeling completely zen.
View this post on Instagram
Dine on a perfectly crafted selection of hand pressed sushi, botan ebi sashimi, steamed Hokkaido abalone and sea urchin gohan. For a gastronomical experience you'll never forget, Shinji by Kanesaka is one of the very best places to eat in Singapore.
Warong Nasi Pariaman
From the outside, Warong Nasi Pariaman looks like a quaint European style cafe, but it's actually one of the longest-running nasi padang joints in the city. Having served this delicious rice dish since 1948, this budget-friendly restaurant has truly mastered the art of Indonesian cuisine. Some of their must-try dishes include ayam bakar, barbecued chicken served in a thick coconut sauce and sambal goreng, a spicy vegetable stir-fry. Warong Nasi Pariaman fills up extremely fast as its popular amongst both tourists and locals, so be sure to get in before the lunch and dinner rush. For a taste of history without a hefty price tag, be sure to eat at Warong Nasi Pariaman while in Singapore.
Odette
This stunning Michelin-star restaurant is run by world-renowned French chef Julien Royer. After growing up on his parent's farm in Auvergne, France, Royer uses his pastoral background to source the very finest and rarest ingredients from around the world. The resulting menu is a spectacular blend of tradition and creative innovation. Sample their delicate flavor combinations in dishes such as rosemary smoked organic egg, wild Atlantic turbot, scallop tartare and Kegani crab.
View this post on Instagram
If you're looking for a fine-dining experience that takes a break from the usual Singaporean cuisine, then enjoying an evening in Odette is one of the best places to eat out in Singapore.