Ferryhopper, founded in 2016, is an online ferry booking platform that specialises in island-hopping around Greece and the Mediterranean. They provide connections to 240+ ports in 8 countries.
Challenge
Human resources spread too thin on secondary tasks.
In 2019, Ferryhopper was rapidly expanding. They had set out to become the top global ferry booking platform and were constantly adding new port connections to their network. But at the same time, they had to respond to countless queries from customers, many of whom were facing significant issues trying to get to the ports.
Aiden Short, co-founder and Commercial Director, says:
'Responding to the queries would have meant manually creating a blog post with instructions on how to reach each port and then directing our customers to read the blog. We felt it was wasting a lot of time we should have been spending selling ferry tickets.'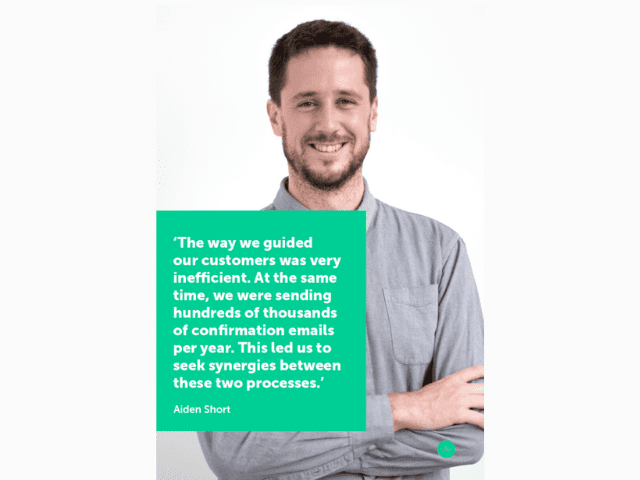 Solution
A reliable end-to-end service.
When Ferryhopper's founders came across Welcome Pickups, they thought partnering up with them was an idea worth exploring.
'We did it quite early on, and it opened up the whole concept of ancillary services for us.'
The solution was a dedicated landing page for port transfers, using the white-label booking widget provided by Welcome Pickups. Now, when travellers enquire about port transfers, Ferryhopper directs them to the page. The company also ensures that this option appears in the pre-check-in email travellers receive a few days before their trip.
Aiden summarises, 'Since then, our response to those requests has become very streamlined. By simply redirecting our customers to Welcome Pickups, we earned commissions on every port transfer they would book. At the same time, we knew they would receive first-rate service. It was a win-win situation.'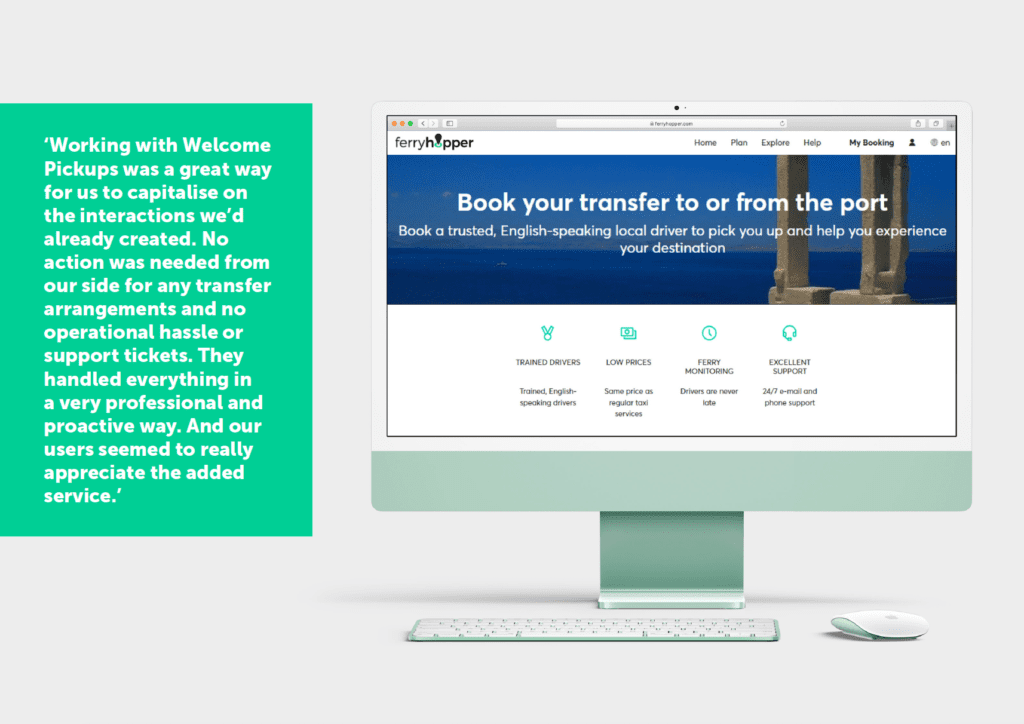 Results and benefits
A strong revenue boost and increased customer satisfaction.
Implementation was quick and seamless. It proved so successful that Ferryhopper recorded upsell rates of up to 10% in certain segments. They also streamlined their response to traveller queries, which saved them precious hours that they could then reinvest in customer success projects. Last but not least, they received glowing feedback from their users.
Aiden recalls, 'The first results were remarkably good. We were getting a lot of conversions – surprising amounts for us because we didn't really design our email in any specific way to try and push for that, but it was very much a product that the customers clearly wanted.'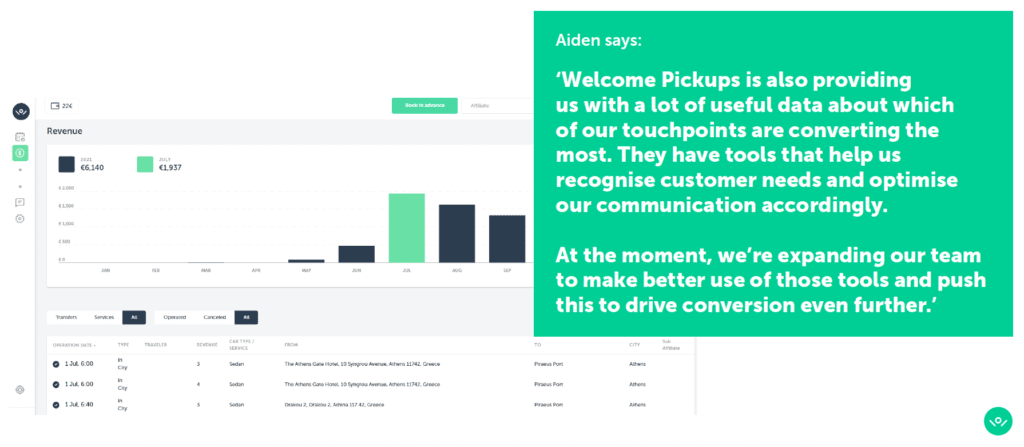 Could your company use results like these?
Watch a three-minute demo to see how we can help you grow faster, improve customer experience via upsells, and boost revenue with commissions.