Welcome Pickups is delighted to introduce its latest partnership member, AmberStudent: A student housing and relocation service who are ready to offer its customers the most convenient and reliable arrival experiences! This collaboration will allow Welcome to greet Amber's worldwide student base and ensure a smooth and unforgettable arrival in the city with their premium transfer services and local, hand-picked English-speaking drivers.
As a "one-click" platform for cross-border students, AmberStudent allows its global users to book accommodation abroad without dealing with mountains of paperwork, negotiating with potential landlords, and the hassle that moving abroad entails. Amber's platform has already established itself as a pioneer in its sector after successfully relocating thousands of students around the globe.
Thanks to its stress-free model, the AmberStudent team ensures that relocating for work, education or business overcomes all borders and obstacles, ranging from cultural integration to logistics to regulatory problems.
What does the partnership mean for AmberStudent users?
To enhance students' study abroad experience, AmberStudent provides a wide selection of affordable and quality services with the most reputable partners available. With cost-effective, stress-free services and 24/7 stellar customer support, students can now book a reliable and trusted airport transfer with Welcome Pickups, allowing for the best start in their student life in the new city of choice. What is more, Welcome is not just a transfer company, as their drivers are happy to inform their passengers on what to see and do whilst they are in the city.
How does it work for students?
This new partnership will serve as a one-stop destination for students to enjoy Welcome's exceptional experience in airport transfer services, allowing hassle-free transfers and fun insider information about their new city. Welcome Pickups also provide their drivers with high-end technology, updating them on flight statuses, thus, ensuring their presence even if flight timings are modified.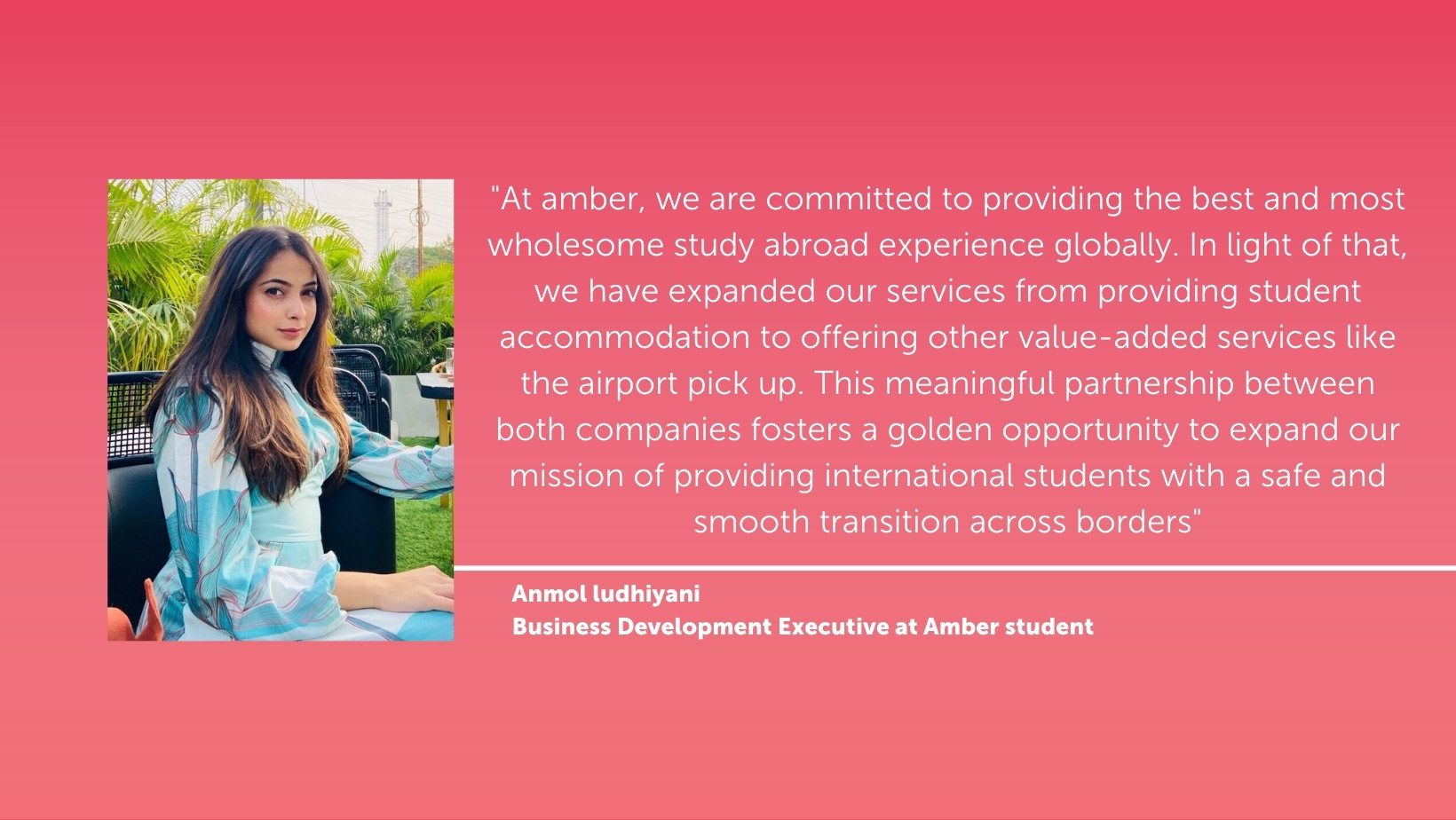 How does the partnership help AmberStudent?
This collaboration will offer students excellent added-value services with a trusted and loved airport transfer company. AmberStudent will also be able to advance in their core objective: to provide easy and stress-free accommodation whilst meeting all students' needs when away from home.
To improve your customer's experience whilst increasing your company's revenue, check out our Affiliate Programme.