As the year of limited travel draws to a close, we are looking at big changes within the hospitality industry, especially with new trends amongst hoteliers. In 2021 it will be crucial for managers and owners to stay ahead of the latest trends, to provide the most optimal experience for the latest demands. This article will explore some of those trends, particularly in regard to utilizing new technologies and services.
Contactless Experience
Needless to say, the hotel industry trend towards contactless and digital service has skyrocketed in 2020 and this momentum will continue into 2021. Guests will expect many app-based technologies such as digital keys, mobile check-in and contactless payment. Traditional face-to-face interaction could become a thing of the past, as hoteliers are opting for QR code accessible experiences throughout each stay. Restaurant reservations, information on the local area, tours and more are now in the palm of your hand thanks to scan-and-go QR code technology. Although some contactless tech, such as facial or fingerprint recognition to open your hotel room will be very costly to install and maintain, we can see a huge push in hotel trends in this direction. 
Smart Rooms
The essential hotel amenities are becoming more and more digital and technology-focused. We can expect a large shift towards voice-activated tech, smart appliances and smart TVs. Digital room controls will also be a trend in the hotel industry as guests wish to control their environment from one easy to reach place. The use of tablets is also becoming popular as guests can find restaurants, room service menus, spa services, hotel policies and area recommendations all in one place. With the increase in online work, hyper-fast internet will be invaluable in 2021. Guests will expect seamless streaming, no lag on important conference calls and incredibly fast download and upload speeds.
Going and Staying Green
The focus on green and Eco-friendly hotel stays isn't new. However, the degree to which guests now expect Eco focused hotels and sustainable services are higher than ever before. People are expecting to see physical changes which actively advertise that they are green conscious. The addition of solar panels, more locally sourced vegetables and vegan dishes in F&B, and an active reduction in plastic throughout the hotel are now crucial. Guests are more aware of "Green-Washing", so hoteliers will be expected to dig deep and take their sustainable choices to their core. Choosing locally sourced toiletries, ethically produced linens and utilising smart bulbs are all small changes that make a big difference.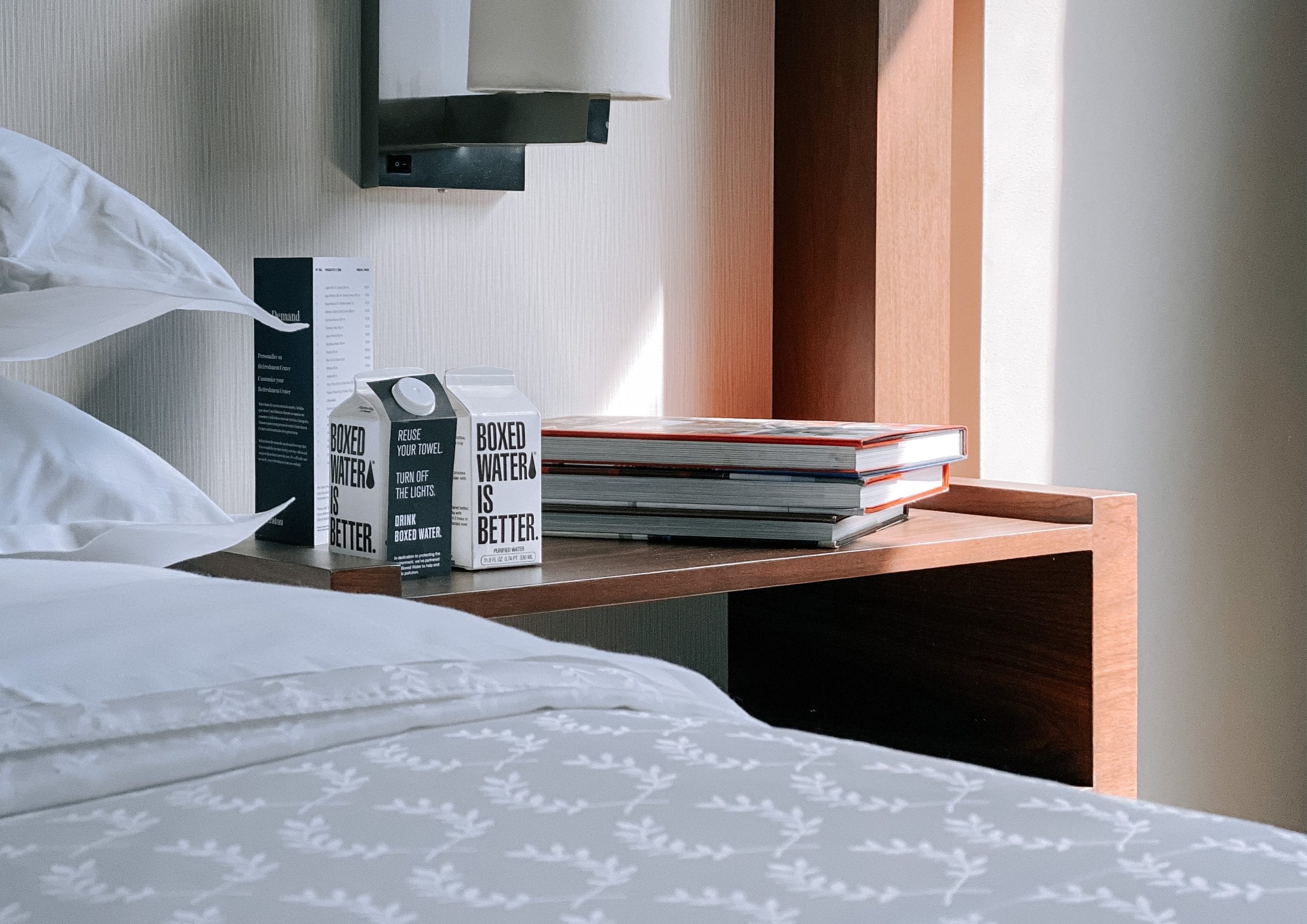 Value Travel and Cancellation Flexibility
When traveling in such uncertain times, guests are looking for affordable prices above all else. Thanks to the constantly changing domestic lockdowns and travel restrictions, flexible cancellation policies are also a must. With this in mind, we can see the new hotel trends heading towards more direct channels for bookings to keep third-party commission costs down and ROI up.
Social Media and Photography
A great way to keep marketing costs down is by utilizing the boom in social media influencers. One of the best ways to utilize modern viral marketing is to provide unique spots for happy customers to photograph or film, and then upload them to their social media platforms. Common ideas would be 'Instagrammable' niches or crafted scenes around the hotel with hashtags and the hotel's handle readily available. Many resorts are also organizing excursions to nearby locations which are also great for social media and Instagram promotion of the hotel and its implicit opportunities.
Safer Domestic Transfers
As more and more people are opting for staycations and domestic travel, we will see an influx of people traveling by rail, bus, and car. Hotels should adapt to this new form of travel by offering parking and other associated benefits to their guests. However, for guests that do opt to fly, private transfers like those offered by Welcome Pickups offer a safe and reliable journey to and from the airport. Welcome Pickups' all-in-one transfer solutions for hotels allows hoteliers to start the hotel experience as soon as the guest leaves the airport. Not only will this lead to higher customer satisfaction, as hotels can provide their guests with a safe and more personal experience, but it's also an innovative way to generate extra revenue and collect valuable customer data.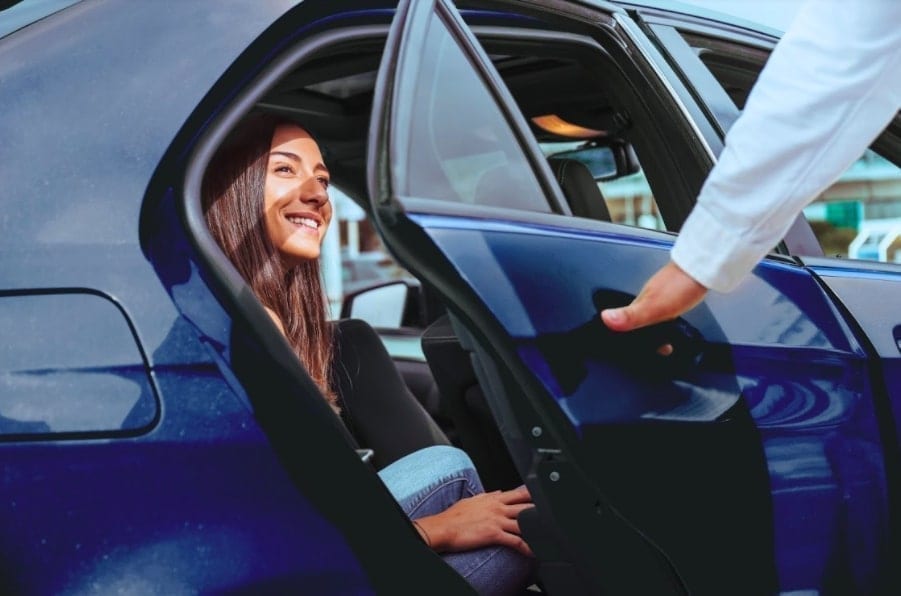 Indoor Meets Outdoor Design
What does the future of hotel design look like? Unique. Many hotels are ditching their traditional looks and opting for something a little different. There's a huge pull for guests to hotels that reflect the local culture and artwork. People are looking for something unique, be it creative lobbies, exciting shared workspaces, or innovative architecture. After spending so much time locked indoors throughout 2020, guests are craving more nature and open spaces. Implementing a strong indoor-outdoor feel by bringing plants and natural wood elements to indoor spaces and sprucing up outdoor spaces with lounges and funky lighting is a great way to make this happen.
Local Experiences Off The Beaten Path
Since international travel is more difficult, people are exploring more of their surrounding towns and looking for more local attractions. Your guests are looking for experiences only insiders will know about. Customers want less of the perfect, curated experience. They want a taste of the real thing, and they want to experience it hands-on. Nowadays, people come to a place to be culturally immersed, as much as admiring the lifestyle from a tourist perspective. People are wanting foodie events and local wine tastings, opportunities for excursions to local craftsmen, and places where they can get truly unique souvenirs and gifts.
Local Food and Drinks
The tide has turned from people being interested in fine-dining restaurants in their hotels. Instead, consumers are more interested in being able to experience something unique and local to the area of their chosen hotel. The new trend in the hotel F&B industry is something simpler, more rustic, organic, and wholesome. Furthermore, there's an increasing demand for fresher produce that comes from local growers or even the hotel's own produce gardens. Upscale hotel chefs are having to adapt to this task so that they can produce something to meet new customer demands, and not have the same menu across hotels in different regions, or even internationally. The same goes for the demand for locally sourced wines, beers, and spirits.