As the sun begins to set over Buenos Aires, it feels like the whole city begins pulsating with the sound of tango. As this sensual dance has become internationally popular, the origins and traditions of the Argentine tango have never been lost. You can still feel the lyrical influences from Carlos Gardel and the musical prowess of Ástor Piazzolla through every song. Whether you're looking for a grand tango performance, a small tango band in a local bar or an underground tango dancehall, Buenos Aires has them all. So, we have compiled a list of the best spots for tango in the city so you can grab a rose and dance the night away.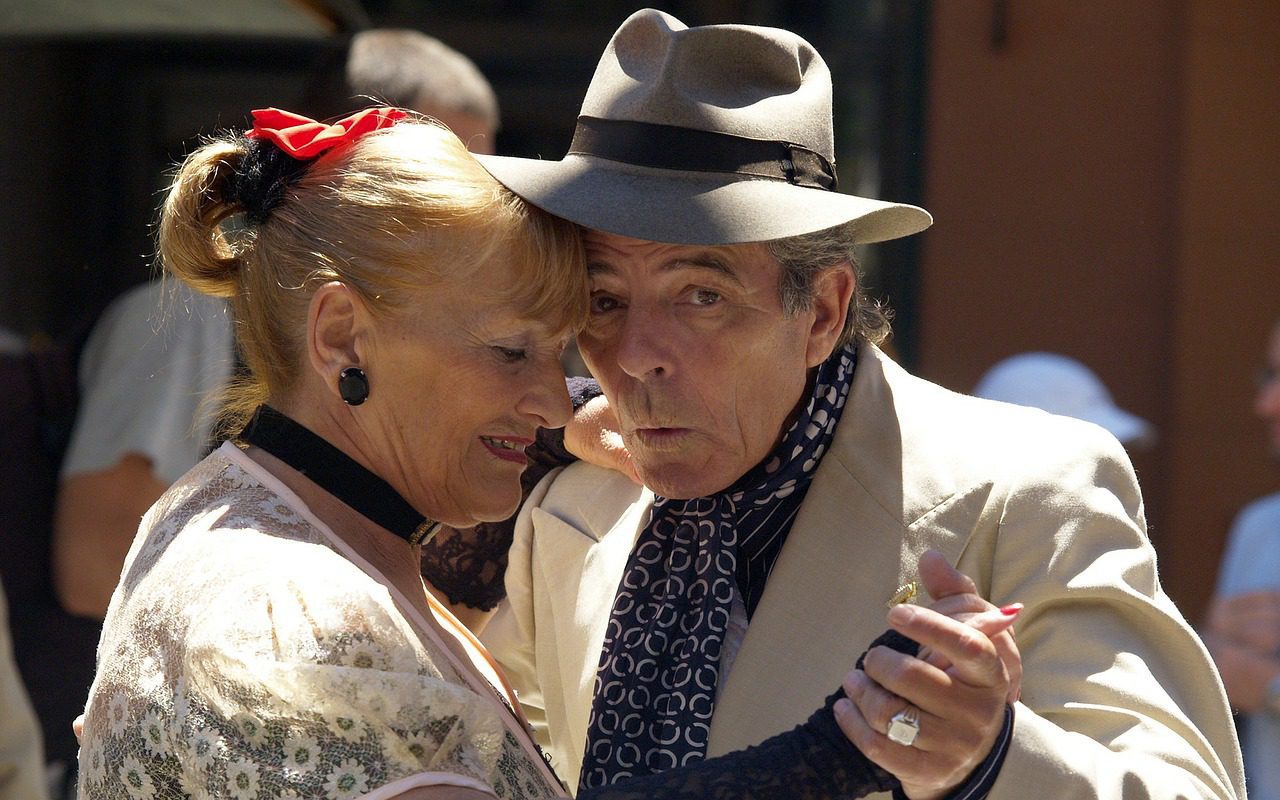 Tucked away inside the grand Galería Guemes, this stunning Epoque-style theater was made to honor the great tango legend Astor Piazzolla. This famous composer is said to have revolutionized tango, bringing it into the modern era and changing the way we feel the music forever. Piazzolla's work is brought to life through an impressive Sextet band, breathtaking tango dancers and world-famous singers. Piazzolla Tango is the only place in Buenos Aires to see the original show 'The Four Seasons of Tango', which fully based on Piazzolla's compositions. For a night of spectacular tango dancing, world-class music and a true sense of the history of one of tango's greatest composers, this is one of the best spots for tango in Buenos Aires.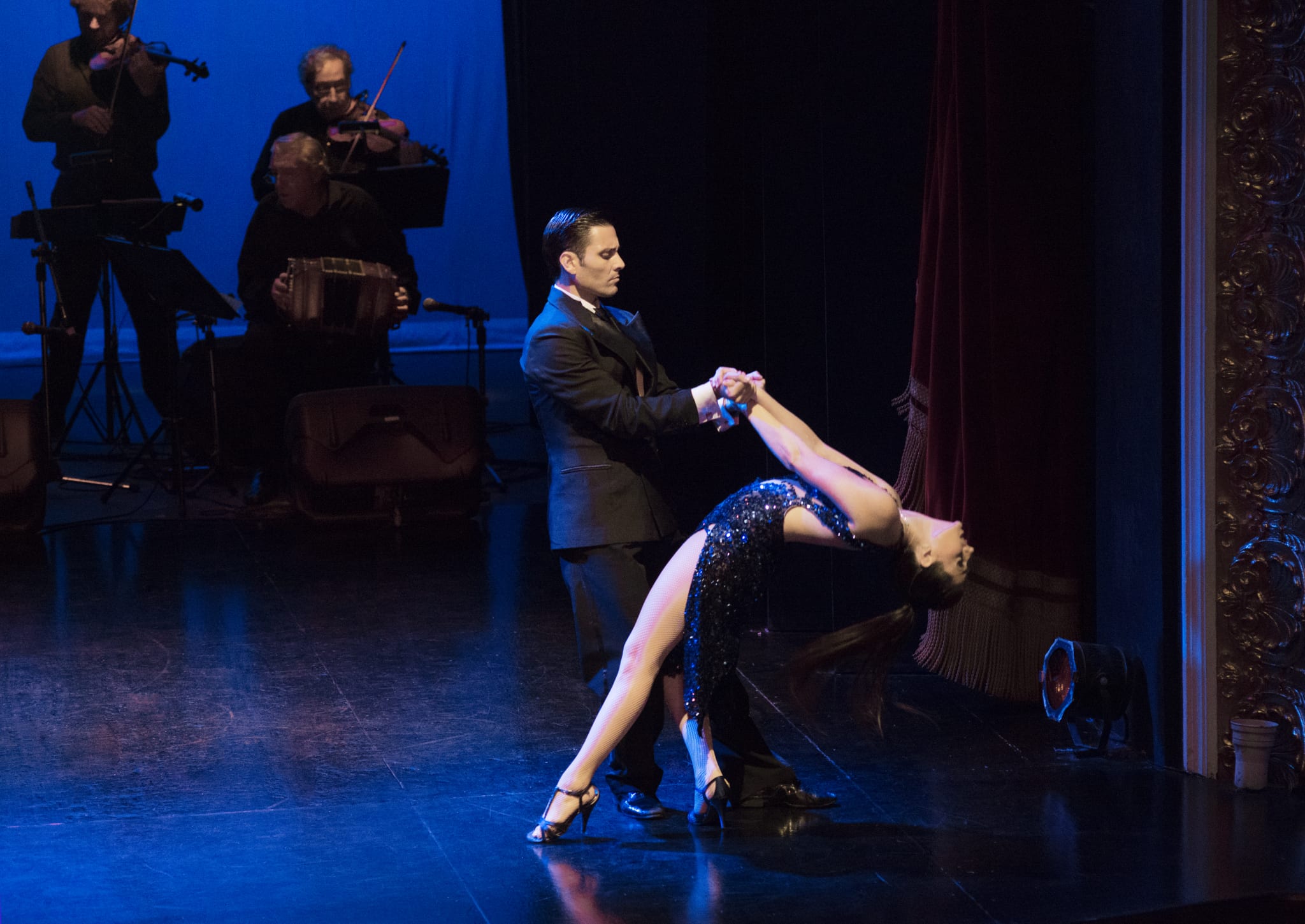 It doesn't get any more local than Bar Los Laureles. Located deep in the Barracas barrio, this tiny bar won't be found in any guidebooks, but it's one of the very best places to get back to the roots of tango. Dating all the way back to the 1900s, the black and white tiled floor of Bar Los Laureles has had some of the biggest names in tango dance on it. You can enjoy a traditional Argentine dinner before all the tables and chairs are pushed to the side, creating a small dance floor and makeshift stage for the band. At Bar Los Laureles, everyone is encouraged to try out the sultry dance of Tango, but it's also a great place to sit back with a glass of wine and check out the locals' dance moves.
If you've ever followed the likes of Katy Perry, Sting or Mick Jagger on social media and seen them enjoying a sizzling tango show in Buenos Aires, then it was probably at Rojo Tango. Located inside the exclusive Faena Hotel, this sexy show is the crème de la crème of tango. Sit in a room of plush leather, red carpets, velvet drapes, and cabaret-style decor, and enjoy the sultry sounds of the jaw-dropping performance. The very best dancers in the city will take you on a journey from the 1920s, when tango first began, through Astor Piazzolla's era, all the way to modern-day electro-tango. The world-class dancers and impressive orchestra give this sensual show it's an edge, while the unmistakable atmosphere in Rojo Tango will leave you breathless.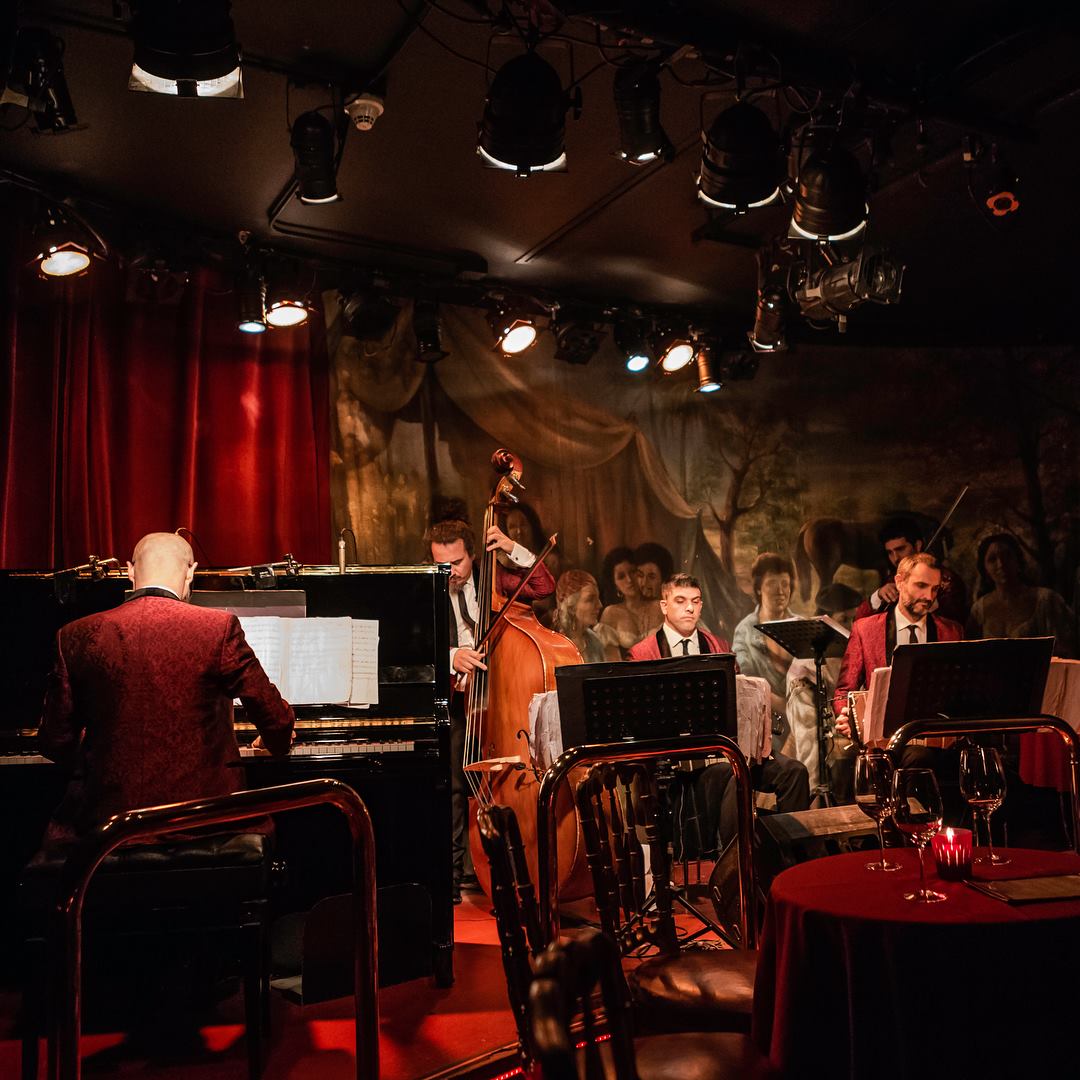 As you step through the door of La Catedral in Almagro, you're guaranteed to feel like you've walked into the completely wrong building. However, as you walk up the stairs, you'll enter an old dairy factory warehouse filled with bohemian tango memorabilia. This alternative dancehall is filled with tapestries, old guitars, vintage posters and dripping candles, the perfect backdrop for a sensual night of tango. Pull up an upside-down beer crate, enjoy the amazing live tango bands and dine on some of the finest vegetarian dishes in Buenos Aires. If you want to try out your own tango skills, La Catedral in Almagro also puts on tango classes every night from 20:00 pm. This unusual dancehall is easily one of the best spots for tango in Buenos Aires.
This historic cafe is a favorite hangout spot of the legendary tango singer Carlos Gardel. Each night, Café de Los Angelitos opens a set of huge drapes to unveil a secret ballroom tanguería. This grand dancehall, with its stained glass ceiling, golden detailing and lines of dimly-lit dining tables is the epitome of class. A wonderful display created by 21 professionally trained dancers will have you swirling through the history of tango in Argentina. Covering the many musical and dance styles through the last century, you will leave Café de Los Angelitos feeling both entertained and educated. Thanks to the spectacular music, talent, costumes, and production, it's no surprise that in 1940, there was a tango song written about this famous corner cafe.