Shopping in Paris
Known worldwide as the fashion capital, Paris offers something for everyone, from high street shopping to trendy vintage boutiques, you'll be sure to find some great shopping for any budget. Not only are Parisians known for their street style, but they're also known for their fantastic boutique housing wonderful gifts for you to get yourself a treat, or something to take back home as a memory of your time in this amazing city. It's best to know the areas of Paris to understand where to start your shopping expeditions. Paris has several main shopping districts, each home to a unique style and flair to suit different people and budgets, so it's easy to find what you're looking for.
If you're one for the most impeccable and up to date style, then we will start with the Crème de la crème of shopping districts. That is the area around the Louvre and Tuileries Districts which cater for those designer fashion brands and upmarket home furnishings and cosmetics. Nestled in the streets of the Rue du Faubourg Saint-Honoré and Rue Saint-Honoré is the heart of Parisian fashion and design (think Versace, Hermes, Yves Saint Laurent). Be sure also to check out the arcades of the Palais Royal which contain some beautiful vintage shops and luxury stores.
For the best "Grands Magasins" or department stores, you'll need to head to the Boulevard Haussmann or Place de la Madeleine. Huge, beautifully designed shopping centres such as Galleries Lafayette contain huge varieties of stores, gourmet food houses and plenty of browsable gift shops. It is a great time to visit at Christmas too, as the decorations are extremely impressive.
The historic Marais quarter is home to many beautiful antiques and second-hand boutiques for those with a serious vintage flair. You can also find some high-end cosmetic chains, such as MAC down here. The atmosphere of this area is enough to make you want to go and you will find plenty of hand-crafted items and fine art pieces around this area, too.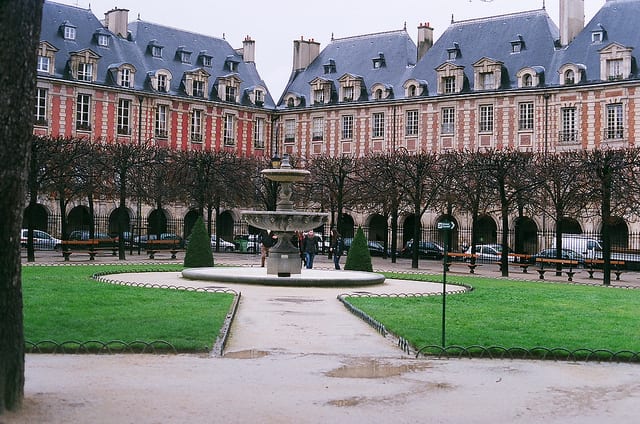 Champs Elysees, the main shopping drag of Paris combines the essential high-end designer stores with gourmet food shops, trendy cafes and of course major chain stores such as Zara. As well as being aesthetically pleasing, the Champs Elysees has everything that you'd need for a bit of Sunday shopping and of course, the atmosphere of the area is always buzzing. Here you'll find the Louis Vuitton store (be prepared for a queue to enter!) and a huge Disney store with eye-catching window displays and plenty of fun inside.
For a historical trip, check out the Flea Market in Saint-Ouen (which the French refer to as 'puces' literally 'fleas'), which has its roots in the 19th century. Set aside an afternoon during your trip to explore these bustling markets and browse the antique furniture, vintage clothing and odd bits and bobs – you never know what you might find!! It is best, if you want to avoid the big crowds, to make the trip during the weekdays.
Finally, if you're just after some familiar stores, you can always head to the Le Forum des Halles, a massive underground shopping mall comprising all the major global chain stores that has some great deals during sales. A similar situation is found down from Marais where your path to the Louvre is littered with huge stores like Zara and H&M and as an added bonus you'll spot some souvenir and art shops down the Louvre end if you're looking for gifts to take home.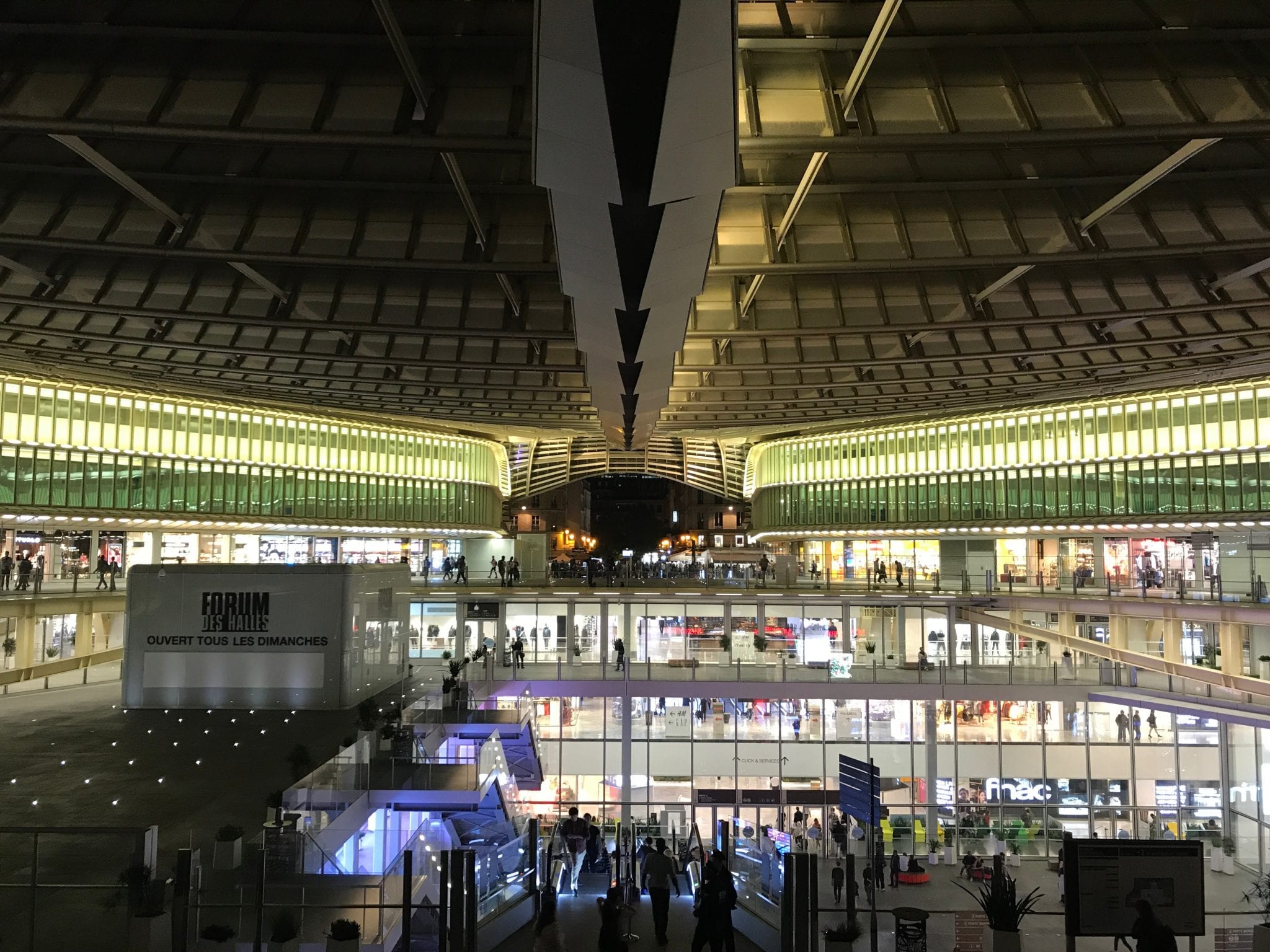 What is the Currency in Paris?
In terms of currency, Paris uses the Euro (€). The prices in the city may be a bit higher than you're used to, especially around touristy areas. ATMs are plentiful in the city and accept all major credit cards, (VISA, MASTERCARD etc.), just make sure if your home bank has a preferred partner in Europe.
Foreign Exchange
There are many places to make an exchange, especially in the tourist areas (Arc de Triomphe, Champs-Élysées) which are usually labelled with a huge "CHANGE" sign. Most are pretty standard in terms of changing rates, such as APS, International Currency Exchange, Travelex etc, but you should be aware that not all banks will have a foreign exchange option, therefore you should stick to these exchange centres to avoid any disappointment. It's good to keep cash on you at all times, especially if you're looking to take a cab or going to any markets.