Make New Friends in Zakynthos
It's no secret that Zakynthos has a very exciting nightlife scene. You can find anything from fine dining restaurants and classy cocktail bars to laid-back beach bars and rock clubs. This crazy island is also one of the most popular places for British tourists and solo travelers to unwind and get a little wild. However, traveling alone in a new place can be a little daunting, and meeting new people can seem impossible. That's why we've put together this list of the best bars to meet other solo travelers in Zakynthos, so you have no problems breaking the ice and making life-long friends.
Sitting pretty on the coast of Alykanas beach is a bar where you can forget all your troubles, and your biggest Dilemma will be which delicious cocktail to choose. Dilemma bar opened in the summer of 2005 and since then has quickly become one of the most popular beach bars in the area. Daring mixology, ice-cold beers, and boozy coffee get the chatter flowing, while the relaxed island vibe keeps people talking all night long. The best thing about Dilemma is that every Thursday and Saturday night they host a free-for-all games night, where people join forces with those sat closest to them and test their skills. It's the perfect icebreaker to meet new people in a fun and relaxed setting for solo travelers in Zakynthos.
Walking past this picturesque garden restaurant with its fine dining, flowery decor, and romantic candlelight, you wouldn't think it's the best place to rock up and meet some fellow travelers… but that's where you're wrong. In 2017, Zakanthi opened a secret music bar next door called 111, which is always filled with laid-back tourists and locals. It's cool yet quirky designed paired with the amazing live music creates the perfect atmosphere to dive in and get to know some like-minded people. If you're still feeling a little nervous, no need to panic, their fabulous mixologist is sure to whip up something to take the edge off. Zakanthi's 111 is by far one of the best bars to meet other solo travelers in Zakynthos.
We have absolutely no idea how this bar keeps up the energy from sunrise to sunset, but they most definitely do. Jam In is a super chilled bar by day serving up delicious coffee and fresh snacks, and by night, it becomes one of the craziest parties in Alykanas. With cocktails that will knock your socks off, a non-stop party atmosphere and the friendliest staff you'll ever meet, Jammin will quickly become your home away from home. Many solo travelers gather here for a fun night out in Zakynthos during their karaoke, game and magic nights, guaranteed to bring people together.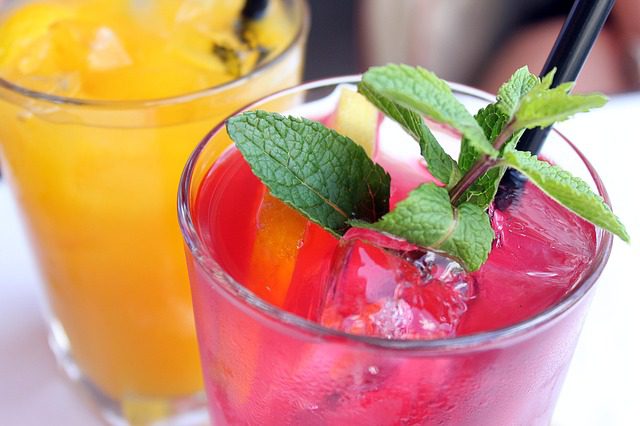 Artemis bar is one of the only dedicated rock bars in Zakynthos, and they pride themselves on their 'classy atmosphere and hardcore sounds'. The bar gets pretty crowded most nights of the week thanks to their friendly staff, 2 for 1 beer offers and well-priced drinks menu. One thing about this bar that always gets people talking is that you can bring and play your own music… yes, you heard that right. Artemis promotes bringing your favorite rock songs to share with the group, it helps people unwind and is a great icebreaker for single people. If you're into the rock scene, then Artemis is one of the best bars to meet solo travelers in Zakynthos.
There's absolutely no way to tell what the theme of this crazy bar is, but we love it. Paradise Bar has been opened for over 24 years and is well known to the regulars as the "best bar in Greece". They offer free-flowing cocktails and even freer-flowing conversation at this age-old establishment. Solo travelers and locals alike flock to their wild events which is what Paradise Bar is known for. Reggae night, visits from 'Queen Elizabeth', Greek barbecues with plate smashing and Elvis nights are just some of the wacky events you can expect from this fun-filled bar. If you're looking for something a little different then Paradise bar is definitely a great place to meet solo travelers in Zakynthos.