So many exciting things to do fill the city of Rome and many of them are well known. Here is a (non-exhaustive, naturally) list of suggestions for thing to do and see. They include places a little further off the beaten path, yet closer to the everyday life of a local.
The Keyhole of the Knights of Malta
Aventine Hill is a place in its own right of beauty and stunning city views. When visiting, you can make your way to the Priory of the Knights of Malta. Here you will find a little church of Santa Maria del Priorato. Beautiful rose gardens surround the famous keyhole viewpoint of St Paul's Basilica. It can be found at the end of the gardens. Although very small, the site of the grand church surrounded by trees and hedgerow shouldn't be missed.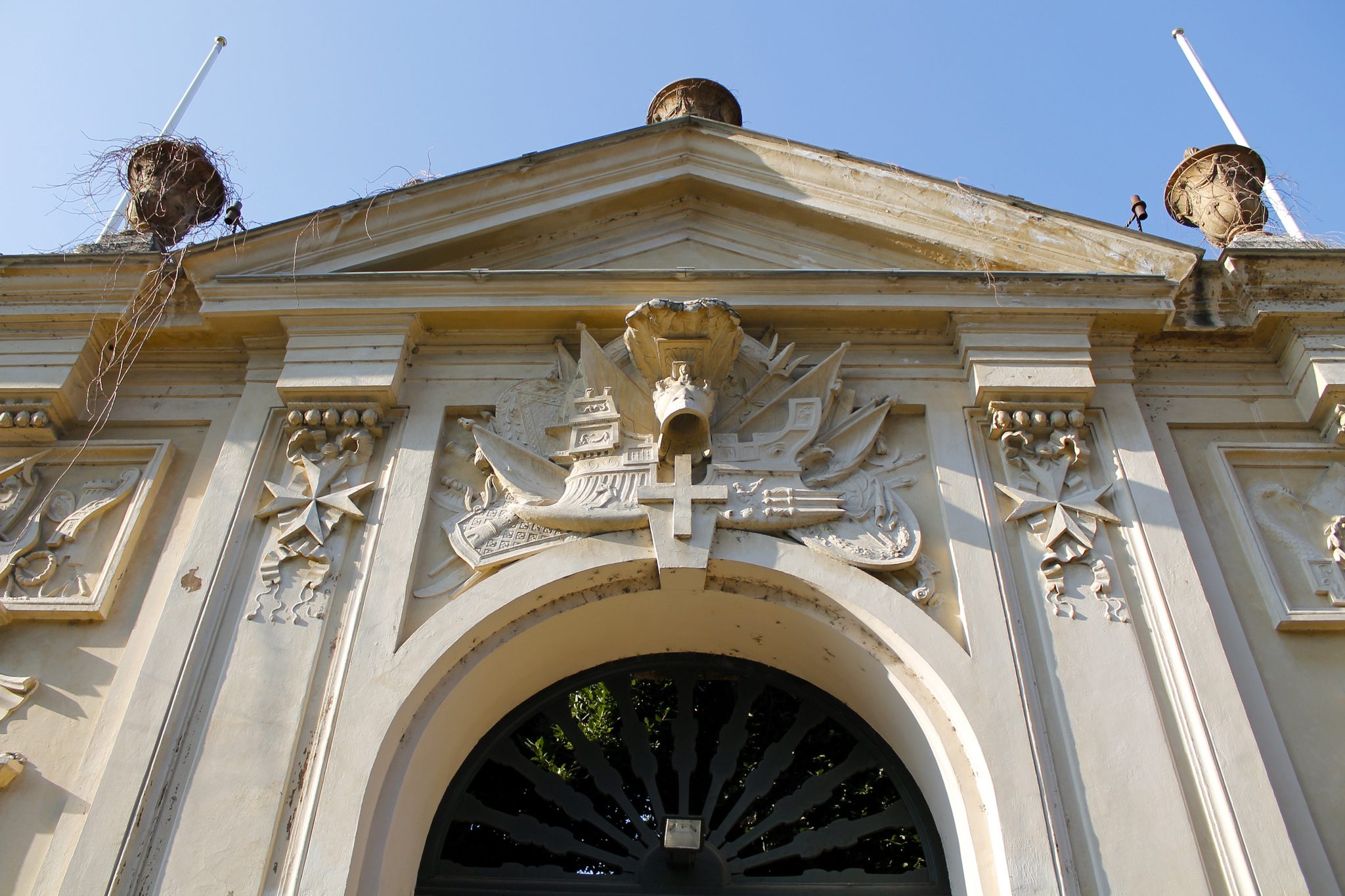 Jewish Ghetto
Throughout much of Rome's history, the Jewish area was a ghetto. Famously there were gates that were locked after sundown for hundreds of years. Therefore, this has created an insulated cultural site that can still be easily recognised today for its differences. With unique a Cucina (cuisine), crafts and bakeries, it is definitely worth visiting this somewhat darker side of Rome's history.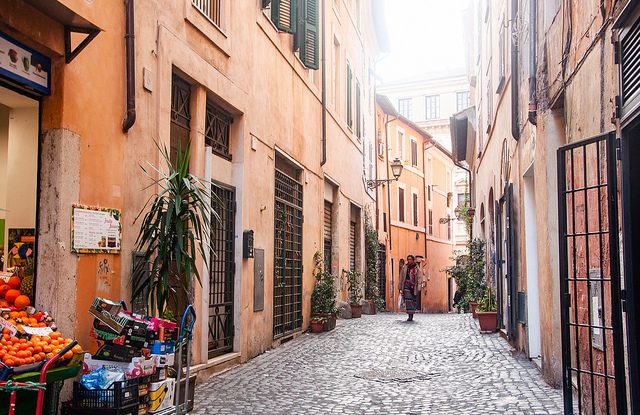 Campo de Fiori
One of the most famous markets in central Rome, this is a great place to visit in the morning. There you pick up any needed groceries or snacks. It is open from 8am-2pm Mon-Sat. Translated as the 'Field of Flowers' it is known because it was once a flower meadow. Also, it has many traders selling fresh cut flowers to purchase for a beloved or family member. Here is where the imposing statue of philosopher and Renaissance intellect Giordano Bruno is located. He was burnt for 'heresy' at the exact spot where his statue now stands erect.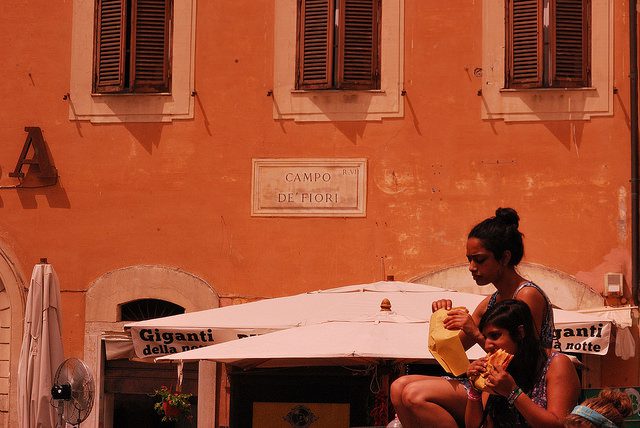 Picnic at the Villa Borghese Park
A perfect place to get away from the noise of the city, to a much loved tranquil park, is the Villa Borghese. It is likely you will visit the Villa itself, with its stunning art collection and fascinating historical background. But you may just fancy being like the locals and easing a day away in the beautiful grounds. This is an excellent place to be, especially in the great Roman weather. You can laze away an afternoon people watching and enjoying a nice picnic you bought earlier at the Campo de Fiori market.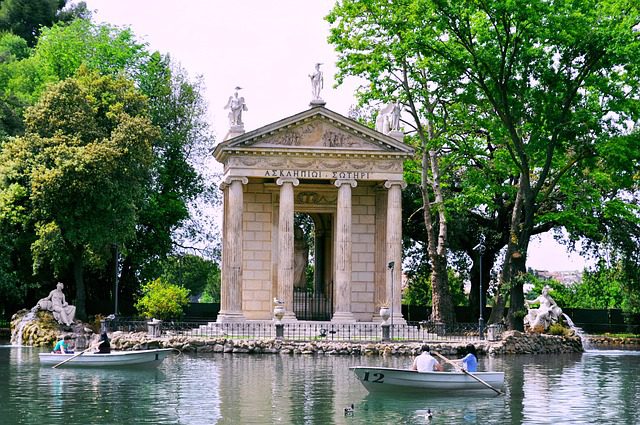 Cinecitta Studios
Fellini's 'La Dolce Vita' arguably played an important role in stamping Rome on the European tourist map. This was one of the many famous Italian films produced at Cinecitta. Anyone who is a film lover, or just curious about film for that matter, should visit. Many other notable international films were produced there are well. 'Gangs of New York', 'Three Coins in a Fountain', 'Roman Holiday', 'Ben-Hur' and 'Cleopatra' to name a few. To make the most of your visit to the studios, you can book a guided tour.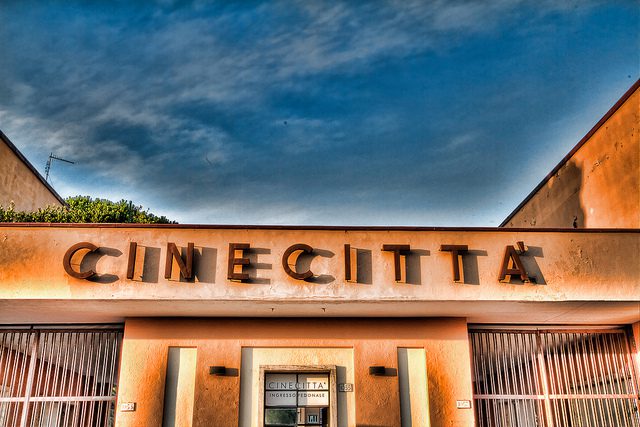 Ostia Antica
What was once a seaport town for Ancient Romans, this historical city survives relatively well intact. Despite being lesser known than Pompeii- and therefore less crowded- it is actually located only 25km southwest of Rome. It is very easy to imagine how daily life was 2,000 years ago because it is so well preserved. You can stroll through the central road, Decumanus Maximus, and tail off into the various side roads. Here there are shops, markets, baths and taverns to see. There is also a large, reconstructed amphitheatre, that is still in use over the summer months. To get there, you can book a hassle-free, sightseeing ride to Ostia Antica with your Welcome driver. Alternatively, you can take the Metro Line B to Piramide and change for the Roma Lido. From the train station, it is a short walk to the site.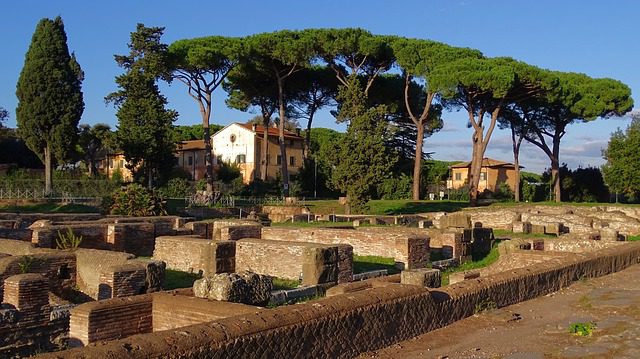 Drink an Espresso or an Aperitivo
Something common throughout Italy, and not least in Rome, is to have a quality espresso on the go. Longer, sit-down coffee breaks are uncommon after breakfast. But, whilst meandering through the streets and giving your legs a good workout, a nice espresso is a perfect accompaniment. When the sun sets and your thoughts move towards the nightlife, it is common, to begin with, an aperitivo. An Aperol spritz is the king of aperitivo. Alongside some nice finger food of cheese and deli meat platters, mini pizzas and bruschetta. Or before or after a beautiful evening meal. Don't hesitate to live La Dolce Vita like a local!