The best places to eat in Moscow
Ok, so all we know about Russian food is dumplings and stew, right? Well, think again. Moscow is filled to the brim with traditional delicacies and international treats. Since the fall of the Soviet Union, hip new establishments have been popping up all over this amazing city, making it somewhat of a foodie paradise. Dig-in to a lavishly prepared 5-course meal, chomp away on a fresh salad, hide in an old Soviet house for a warming pie or sip cocktails and eat a perfectly cooked steak while listening to the best local bands. There are so many amazing places to eat in Moscow, and we will show you how to eat your way through the city.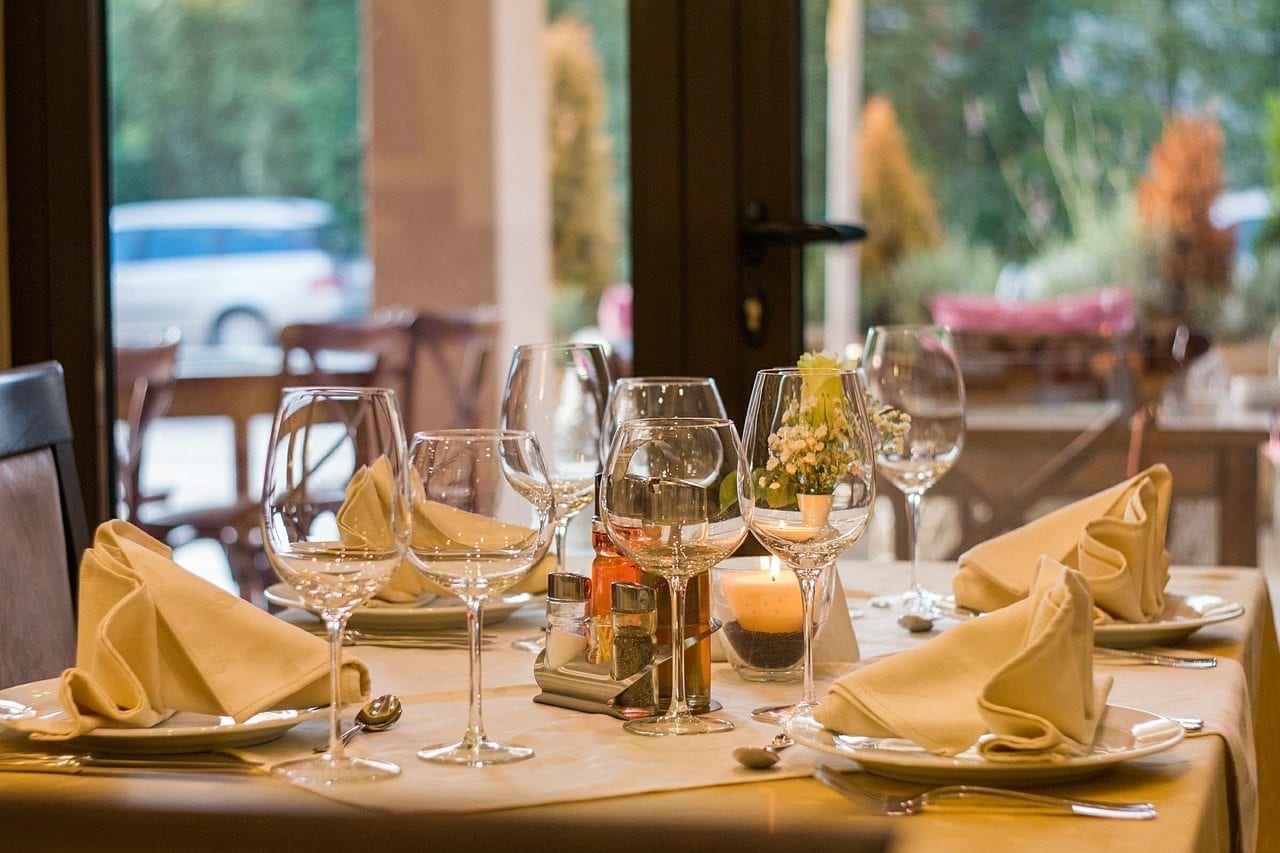 Café Pushkin: A very lavish affair
This stunning restaurant was built in 1999 and mirrors the lavish architecture of a 19th-century mansion. Every room is filled with extravagant furnishings, elegant antiques and fully liveried waiters, giving Cafe Pushkin a truly Imperial Russia vibe. Each of the three floors has its own unique theme and accompanying menu; The Library, The Pharmacy and the Fireplace Room.
Enjoy food fit for royalty, comprising of both Russian and International delicacies, such as caviar, sumptuous stews and decadent dumplings. For food fit for a tsar, Cafe Pushkin is definitely one of the best places to eat in Moscow.
Bar Strelka: A real health kick
Inside the very heart of the design-centred Strelka Institute, you will find the refreshing Strelka Bar. They specialise in all things fresh, clean and healthy, with a menu filled with wonderful choices. Salads, noodles, grilled meat and fresh seafood are the base of most of their menu items, and it's a welcomed break from the heavy food usually served in Moscow. Enjoy the amazing view over the Moskva river while you chomp on a salad by day, and by night, you can listen to some of the best live jazz and DJs while you nibble on a divine grilled fish.
For a little bit of a health kick, a lunch or dinner at Bar Strelka is one of the top places to eat in Moscow.
Mari Vanna: Traditionally Russian, if you can find it
Don't they say "the best things in life don't come easy"? Well, that's definitely the case with this next foodie paradise. To enter Mari Vanna, you must first track down its secret entrance, and then ring the bell to open the door. Once inside, you will feel like you have stepped back in time. This sweet little restaurant has been decorated like an old Soviet home. Saigon bookshelves, old photos, tonnes of homely nick-knacks and even televisions broadcasting old Russian TV shows give Mari Vanna its purely nostalgic charm.
Expect traditional Russian favourites like warming stews, hearty pies, and fluffy dumplings to be served. This is definitely one of the best places to eat in Moscow for the true Russian experience.
White Rabbit: Talk about dinner with a view
If you thought the place Alice found was Wonderland, think again. The White Rabbit is one of the most stylish restaurant-come-bars in Moscow, and it has the most amazing views of downtown too. If you can tear your eyes away from the fabulously stylish interior, you will be rewarded with panoramic views of the city below. Specialising in a more modernist approach to some of the more traditional Russian dishes, you can expect suckling pig, stuffed quail, fried octopus and beef tartare to be on the menu.
White Rabbit made the list of Most Instagrammable Places in Moscow and it's easy to see why.
Jagger: Hipster chic with cocktails galore
Hiding away in one of the old factory buildings of the previously abandoned Tryokhgornaya manufacturing complex is the hottest restaurant-bar in Moscow. Jagger is a stunning array of exposed brick, iron, leather and neon, giving it a heavy hipster-chic vibe. Their fantastic cocktails, paired with their live bands give Jagger a super laid-back yet cosmopolitan vibe. This crazy bar serves up every kind of food you could wish for on a night out. Grilled steak, gourmet burgers, wasabi shrimp, fish dishes and even sushi all have a home on Jagger's menu.
If you feel like a breath of fresh air, you can choose to dine al fresco on their picturesque open-air courtyard terrace. For a super-hot place to dine, this is one of the top places to eat and drink in Moscow.