Must see places for a solo female in Beirut
Contrary to popular belief, Beirut is actually a wonderful place for a solo female traveler to visit. If you've been thinking of visiting Lebanon for a while, but have been too worried about safety to take the leap, let us ease your mind. Beirut is the cosmopolitan capital of the Middle East and is extremely warm and welcoming to foreigners. Also, because the city is so advanced, almost everyone you come into contact with will speak a little English. Beirut is the perfect juxtaposition of natural wonders, historical sites and traditional culture and thriving nightlife, hipster cafes and quaint boutique stores. Whatever kind of solo female traveler you are, there are so many amazing must-see places in Beirut for you.
Walking around this vibrant city is a must, and Beirut on the scale of things is quite a small city, so it's very doable. However, the streets are winding and complicated. To save yourself a little stress, and to keep you safe, we suggest that you either buy a Lebanese chip so you can use Google Maps or download a GPS offline app.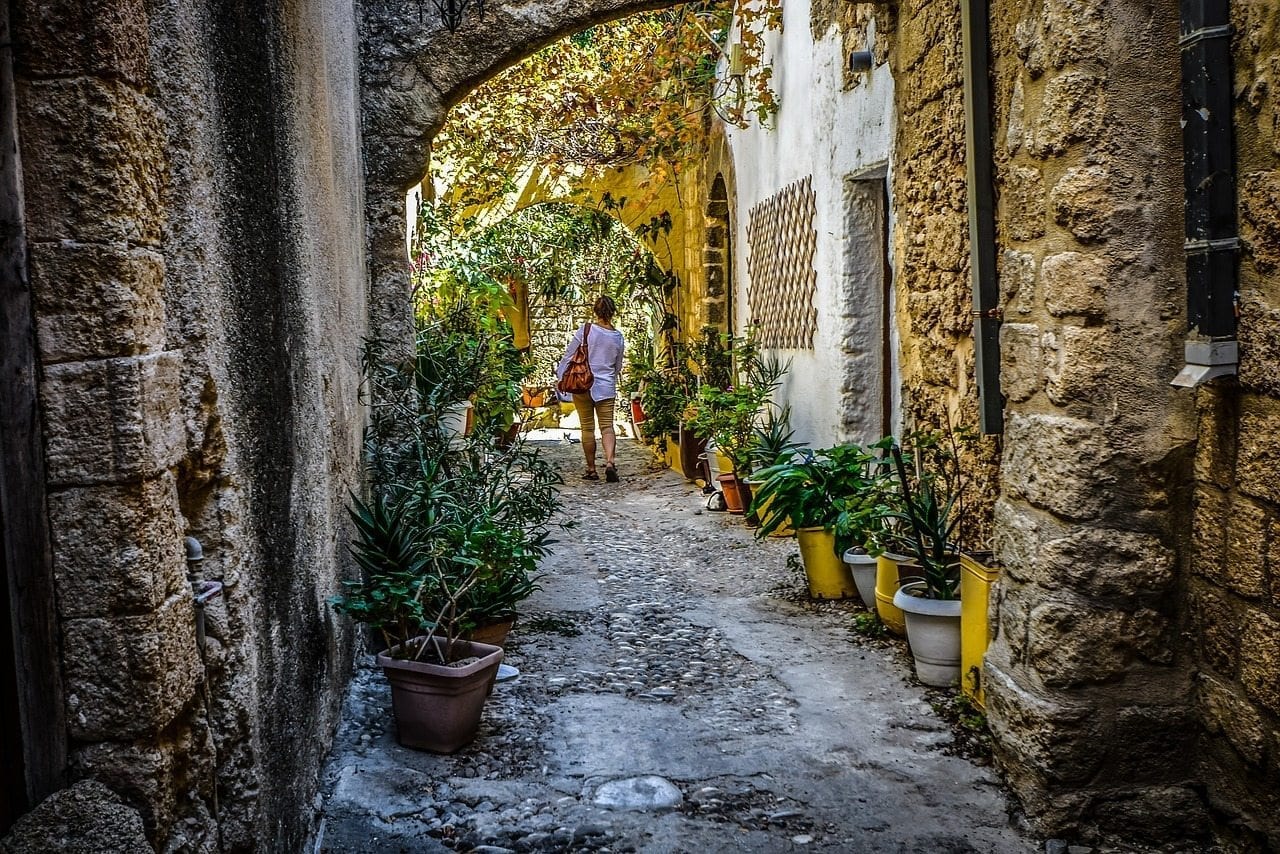 Get a culture high
As a solo female traveller, it's always a nice feeling to be in an area filled with young and hip people, just like yourself, and in Beirut, that area is Mar Mikhael. The epitome of cool, this area if filled with funky pubs, chic cafes and beautiful boutique stores. Take a stroll down Armenia Street and stop for a freshly brewed iced latte, while marvelling at the amazing street art. Walk a little further and you'll hit the culture hub that is Gemmayzeh.
This bustling neighbourhood is packed full of the best bars and restaurants in Beirut and is the perfect place to enjoy a night out in the city and meet fellow travellers.
Channel your inner Lara Croft
No solo female trip is complete without a little bit of adrenaline-fuelled action right? Located just 20km north of Beirut you'll find a magnificent limestone cave system known as Jeita Grotto. These two spectacular caves are filled with stalagmites, stalactites, impressive stone columns and unusual mushrooms. We know that travelling solo can be a little bit more expensive, but the good news is that a tour of these caves only costs $12 USD.
This includes an exciting cable car ride to the upper cave, a guided walking tour through the cave, a train ride down to the lower cave, and a magical boat ride through the lower cave. This is truly one of the most exciting places to see in Beirut as a solo female traveller.
Eat your body weight in mezze
One thing that Lebanon is known for is food, food and more food. While in Beirut, it's imperative that you munch your way through as much mezze as possible. Lucky for you, this colourful city is full to the brim of eateries, from street food bargains to fine dining masterpieces. New restaurants and cafes are popping up in this ever-evolving city each week, but some of the absolute favourites will always be: Dar Bistro & Books, who serve up some of the best brunch, coffee and ice cream in the city; Motto, where the chef and menu changes each day, and you pay what you think is fair; and Tawlet, where the never-ending selection of mezzo from local farmers will keep you there all day.
What better way to get in touch with a country as a solo female traveller than through its local cuisine?
Get back to nature
The ultimate place in Beirut to capture those travel selfies is Pigeon Rocks, the city's most famous natural landmark. Take the picturesque walk up to the westernmost tip of Beirut, and you'll be rewarded by breathtaking views of the shimmering Mediterranean sea, and of course, a perfect view of the two impressive rock formations standing proudly in the middle. There's plenty of space to set up your tripod to get those perfect solo female traveller pics, and I'm sure there will be some strapping locals around to help too.
After a morning of gazing out at the wonders of mother nature, you can enjoy a refreshing drink in one of the many sea-view cafes in Raouche.