The best way to travel around Spain
From the glistening blue coves of the Mediterranean to the picturesque Sierra Nevada, Spain is one of the most diverse and beautiful countries in Europe. It's no wonder why so many people are hungry to explore more of this country. Thanks to its fantastically designed public transport, well-connected highway system and vast number of airports, Spain is a great destination for travelers wanting to get out and see more. If you're planning a trip around sunny Spain, then our 'How to Travel Through Spain' guide is a must-read.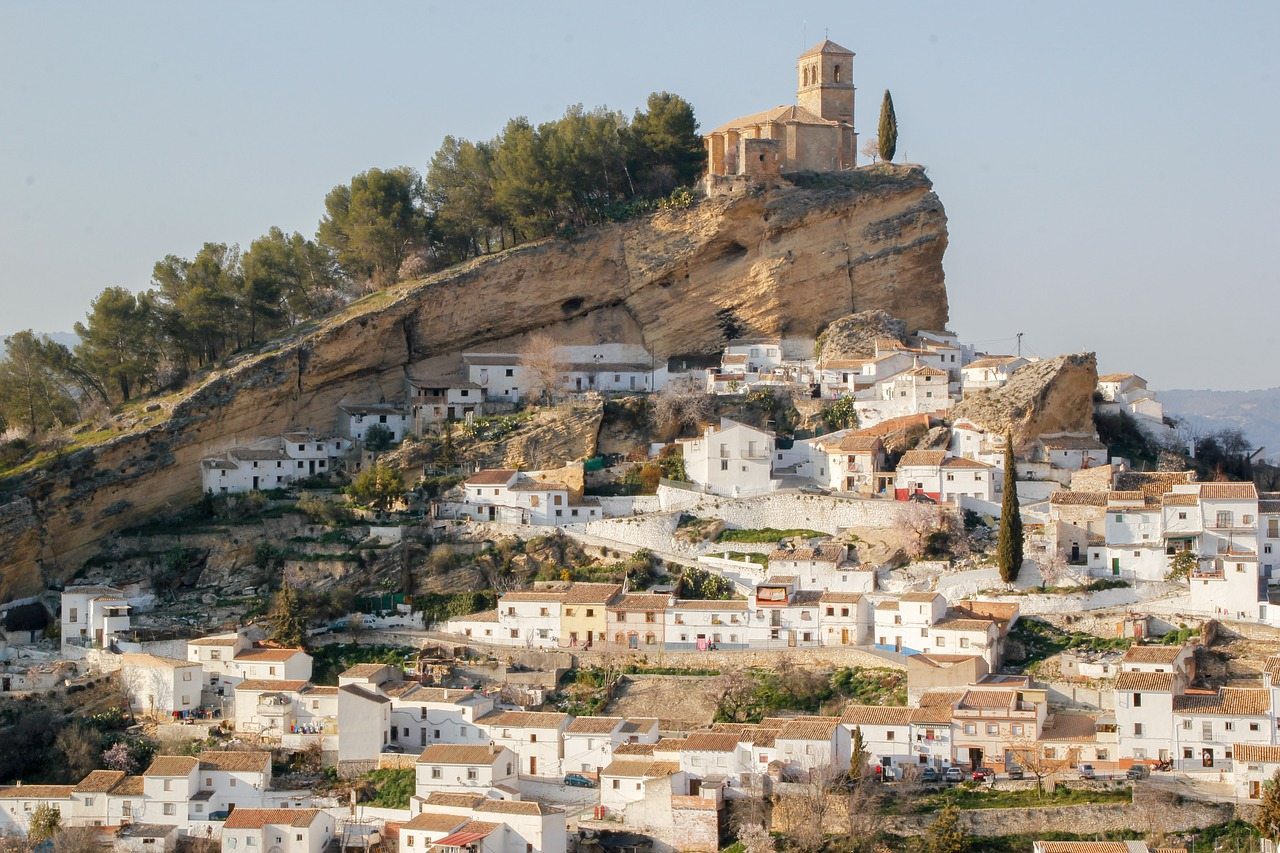 Traveling by plane
With over 40 airports spread across mainland Spain and the islands, traveling around this beautiful country by Plane is a great option. Although many of these airports have regularly scheduled flights and are served by the best budget airlines such as Easyjet, Ryanair, Iberia, Air Europa and Vueling, the most frequent flights are to and from Madrid Barajas and Barcelona El Prat. These are the two largest airports in Spain and offer the best connections nationally and internationally.
Travel through Spain by plane is a quick and often cheap option, as flights usually take no longer than 2 hours when accessing the mainland. If you're traveling to the Balearic Islands, Ceuta Melilla or the Canary Islands, then taking a plane is by far the fastest option. If you are traveling to the islands, then it's a good idea to fly from either Madrid Barajas or Barcelona El Prat, as they have the most frequent and reasonably priced flights.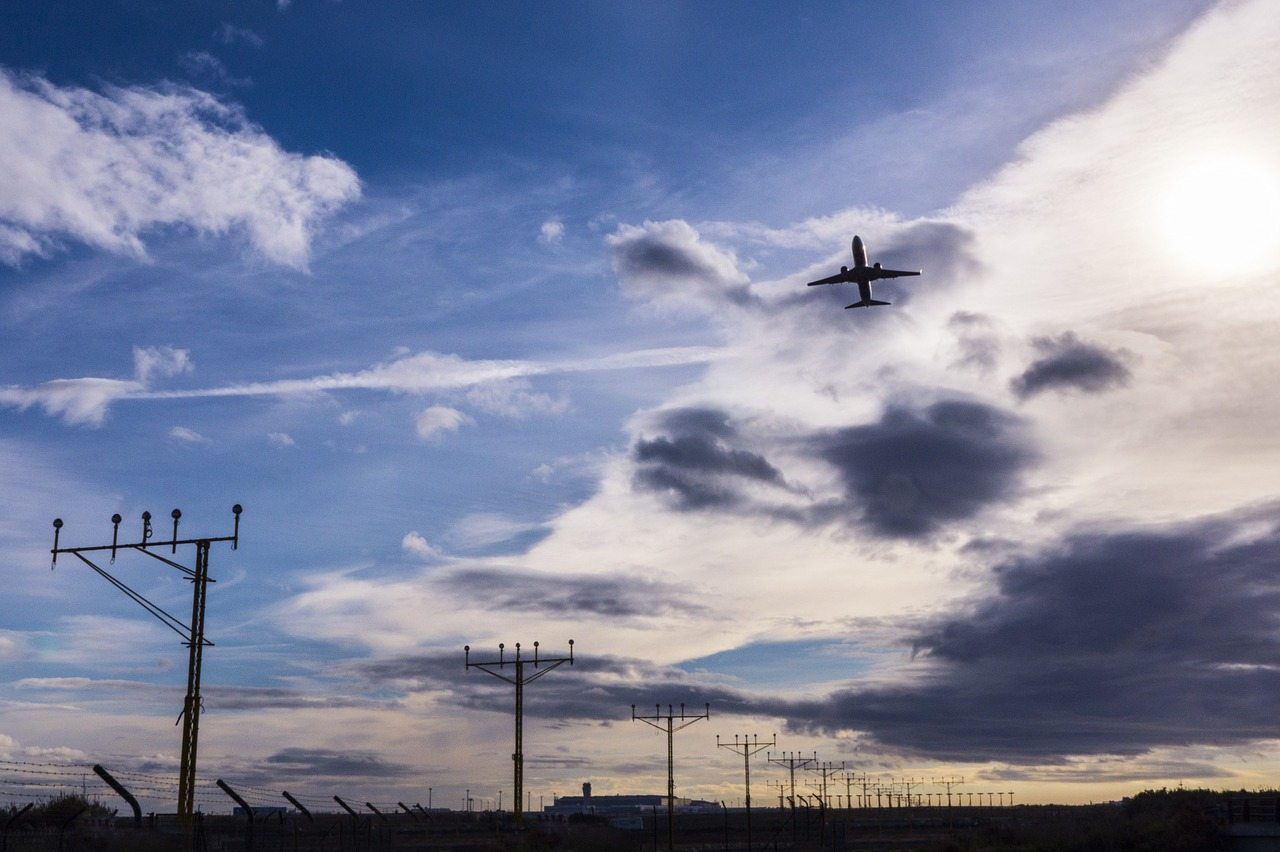 Traveling by train
Spain's national train network is run by a singular company, RENFE. They operate regulated services across the country through high-speed AVE, regular Talgo, and suburban trains. Trains in Spain have been vastly modernized in recent years, and their efficiency and timeliness have improved, however, there are still a few kinks in the system. Travel through Spain by train is usually cheaper than flying, but will usually take longer and can be less comfortable.
Long distance travel – Although regular service Talgo trains can transport you long distances around Spain, they are most definitely not the best choice. AVE (Alta Velocidad) trains are the best way to cover long distance travel through Spain. They run between most of the major cities, contain more luxury services such as a bar, cafe, air conditioning, entertainment and reclining seats, and will get you to your destination in a fraction of the time. A regular train from Barcelona to Seville will take around 11 hours, whereas an AVE train will get you there in 5. Speed does come at a cost though, and tickets for AVE trains are the most expensive of all the RENFE options.
Medium distance travel – Talgo trains head up the medium distance travel between neighboring cities and towns in Spain and are charged based on the class of seating you choose. Onboard amenities sometimes include a drink and snack cart and toilets, depending on the length of their route.
Local travel – There are a few regional train companies that work alongside RENFE to offer more local lined within Spain's cities. These trains usually only have one class of seating and make many stops along the way, making them considerably slower than other trains. In Barcelona, the FGC trains provide connections to all of the major landmarks and the suburbs. Whereas, Euskotren operates locally in the Basque Country.
One important thing to remember when traveling by train through Spain is to book tickets in advance. Not only will this save you a lot of money, but it will also guarantee you a place on the more popular AVE trains.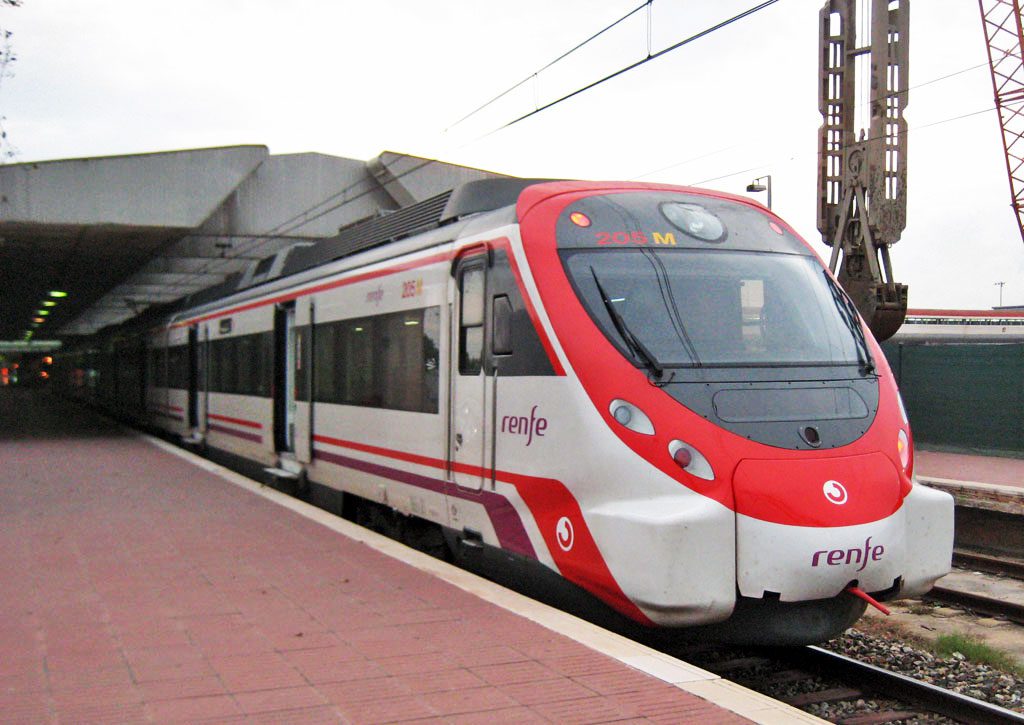 Traveling by bus
Travel through Spain by bus has a few perks, but also a few shortcomings. On one hand, traveling by bus is the cheapest way to get around Spain, and they also have routes to those off-the-beaten-track, hidden gem type locations. On the other hand, buses are extremely slow and often not the most comfortable way to travel.
Just under 200 cities and towns are served by Spain's bus network, and their buses are usually clean and safe. Routes that connect major cities to nearby towns are most commonly used by workers, so during the week service will be frequent, but on the weekends it may stop altogether. Buses also run between large towns and cities in Spain, from their bus station marked 'Estación de Autobuses'. Many different bus companies run across Spain, usually with more than one bus operator in any given place. The hardest part about travel through Spain by bus is choosing the correct company. Sites like movelia.es can really help when choosing a bus company or planning your route.
Bus tickets can be bought in advance online or from the bus station, or on the day from the actual bus driver.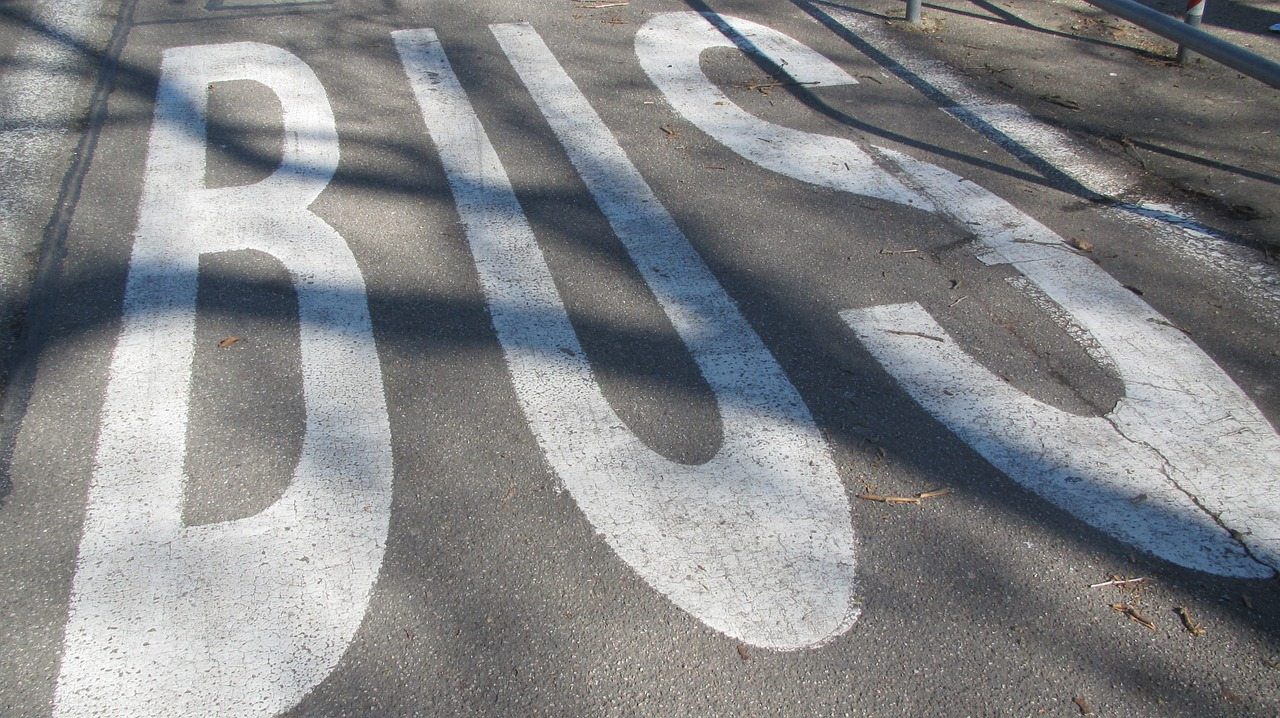 Traveling by car
The last way to travel around Spain is by car. Hiring a car gives you complete freedom to come and go as you please, and create your own route. International rental companies such as Hertz, Avis and Budget are available in Spain, along with European companies such as Europcar and Pepecar. You must be 21 years or older to rent a car in Spain, and only European Union or U.S. drivers licenses are accepted.
Spain has a great network of highways known as 'Autovistas', marked with an A on road signs, then connect all major towns and cities in Spain. There are also toll roads called 'Autopistas', marked with an AP on road signs and maps. On these roads you will need to pay a fee to cross from one area to another, so be sure to carry cash if driving on these roads. The speed limit on A and AP roads is 75mph (120km/h) and on standard roads is only 31mph (50km/h).