Τhe beautiful Medieval Spanish city of Toledo is one of the most popular day trips available from Madrid. It's just an hour away by car or 30 by train and it's a UNESCO site. The co-existing cultures here are constantly on display – Jewish, Muslim and Christian. It was also the capital up until 1561 and it's easy to see why. Enjoy the museums, synagogues, cathedrals and fortresses. You'll find one day doesn't seem like enough! For an enjoyable and easy trip and door-to-door service, book a day trip to Toledo with Welcome!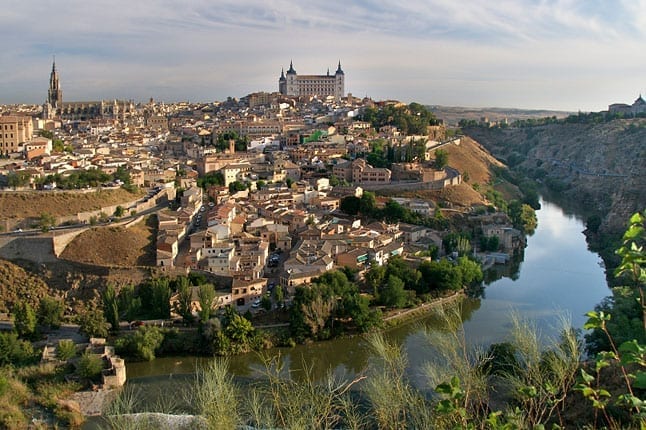 Lesser known but still a very easy and enjoyable trip to one of the prettiest places in Spain. Only 50 minutes from the city of Madrid, you'll find some amazing architecture and plazas dating back to the 1400s. The sheer size of the Plaza's is sure to delight. You'll enjoy sitting watching the world go by in one of the cute bars around the Plaza Mayo. Check out the museum too, and read about the Archbishop, one of the famous figures painted by Goya!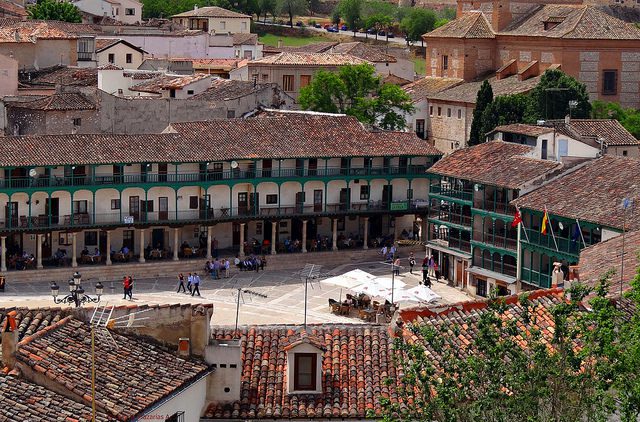 Yet another UNESCO listed site is the walled town of Cuenca on the top of a hill. The housing here is worth seeing, named 'hanging houses' or 'casa colgadas', which are built into the rock face of the hill. There's a lot to see here; monasteries, cathedrals and museums – quintessential Spanish city treats for tourists! There's also a lot of great food to be had here – the region is famed for its roasts and game meats. Plan your day visit to Cuenca with Welcome!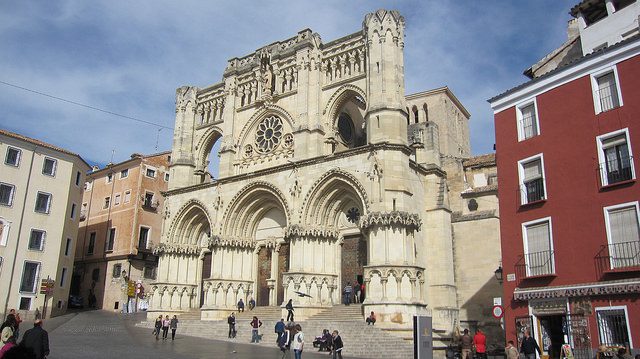 Much like the area named after the city, Salamanca is a beautiful place to go. 2.5 hours by car, northwest of the city of Madrid, you will find this gem of a city. UNESCO-listed and truly deserving of it, you can find one of the oldest universities, dating back to 1094. You'll find some lovely views climbing the tower of the Clerecia Building or walking over the Roman bridge. Try the traditional savoury pie 'hornazo' before you leave, too!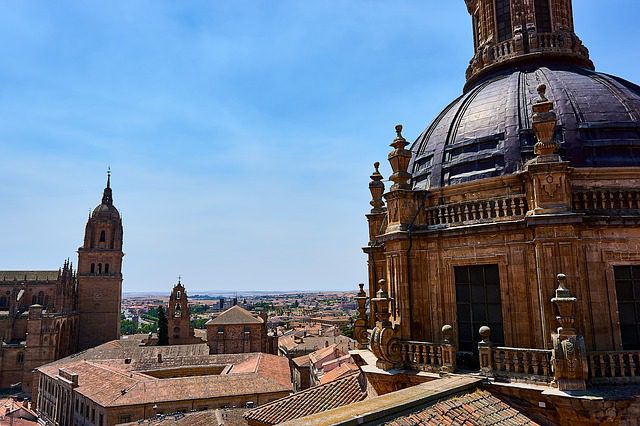 Tour companies will often combine Segovia and Avila, but there's plenty to do if you make the trip standalone. With just 80 minutes' drive will get you here, and if you're a meat lover, this is the place to visit. The city is famous for its 2.5km perimeter walls dating back to the 1800s, and its connection with St Teresa. You can find a lot of history packed into these historic walls, and there's plenty of churches, and museums to keep you busy. Check out the pastry shops and restaurants, famous for their huge steaks! Take in the sights with Welcome's Half-Day Trip!
Famous for its UNESCO listed Roman sites, including a still-standing amazing Roman aqueduct from 50AD that has been integrated into the city scene. There's also a fantastic 16th-century Gothic cathedral an Alcazar famous for housing the Queen of Castille, Isabelle, as well as an eccentric Jewish Quarter packed with synagogues and history. Welcome offers a half-day trip to the city!