Most people visiting a new city want to go shopping to bring back a gift or souvenir of their trip. Berlin is a city with an international reputation for style and art nouveau culture. Therefore, shopping is likely to be an essential part of everyone's itinerary. Whether you are visiting Berlin for the many things to see, or its amazing alternative culture, there is something here for everyone. The same is true for shopping opportunities. You may prefer contemporary shopping malls or the famous department store. Perhaps you are fond of independently crafted products? Or would like an item of high-brow fashion? You can be sure that everything can be found throughout Berlin. This guide will highlight some of the best shopping areas in Berlin.
Once the showpiece for capitalist West Berlin, this famous street has always been an important, commercial avenue. Located to the west of the city centre in the Charlottenburg district, it is the largest retail district in the city. The Kurfürstendamm, known as Ku'damm to the locals, stretches 3.5km long. It starts at the Kaiser Wilhelm Memorial Church and tails at Halensee Lake. Many films, songs, and artworks have been inspired by this street and it's surrounding area. There are over 100 shops here, alongside an assortment of restaurants and tourist attractions. It is a reasonably upmarket location, with a number of designer flagship stores. It can be likened to Oxford Street in Berlin. Adjacent streets make for an exciting variety of shopping in the area.
One of the major adjacent streets to the Ku'damm is the Tauentzienstrasse. If the cost is too high on the Ku'damm, there is great lower cost shopping to be found here. The street is far shorter but features many of the best known high street brands. There is also the Europa Shopping Mall, with shops, restaurants, and an Irish Pub in the lower floors. The highlight of this area is the internationally recognized Kaufhaus Des Westens, or KaDeWe. It is the largest department store in mainland Europe and is over 100 years old. Comprised of 6 floors, it can be considered Berlin's Harrods or Selfridges. Retailing products like perfumes, cosmetics, clothing, and furniture, you can find so much under one roof. The top floor is also a nice choice for foodies. The food court is there, retailing delicacies from around the world.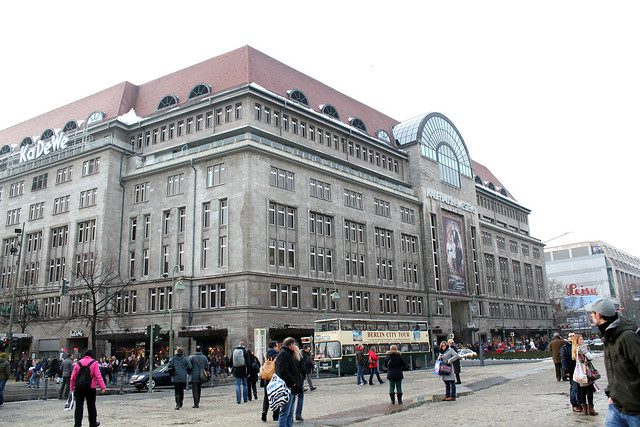 An excellent place to combine a day out, visiting the museums of Berlin with shopping, is on Friedrichstrasse. It is so close here to many of the important historical locations, such as Checkpoint Charlie. You can find some of the most exclusive brands on this street. Gucci, Hugo Boss, and Breitling are a few of the upmarket names present. It is the best place for high-end fashion, cosmetics and accessory shops. There are also some larger native stores here, such as Dussmann das KulturKaufhaus. Here they retail books- with a large English language section- as well as stationary, music and movies. It is definitely worth browsing this street, especially when wanting to take a break from sightseeing.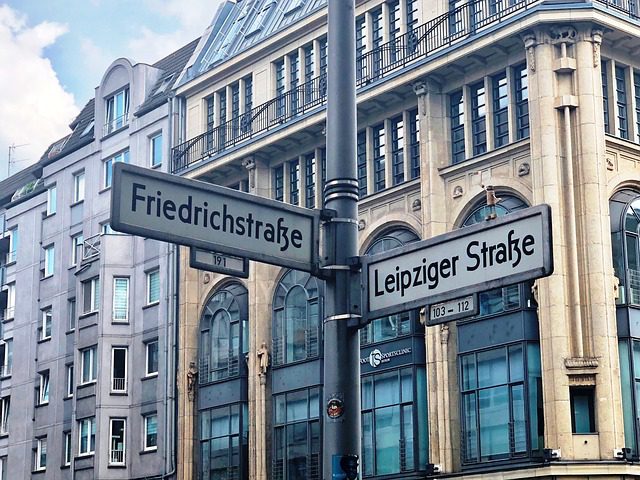 This is the very heart of Berlin, and it is extremely easy to get here. Most metro lines and other transport services run through here. The Fernsehturm tower marks it as visible throughout the city. The area is where you can find many large, global chain shops, such as Primark, TK-Maxx and Decathlon. For a broader range high street brand shopping undercover, the Alexa Mall is a good choice. Shops like Levi's, Mango, Media Markt, and Tommy Hilfiger rule the roost here. Perhaps not as interesting as other choices, there is also a large food court and bowling alley here. A nice place to meet with friends if the weather takes a turn for the worse.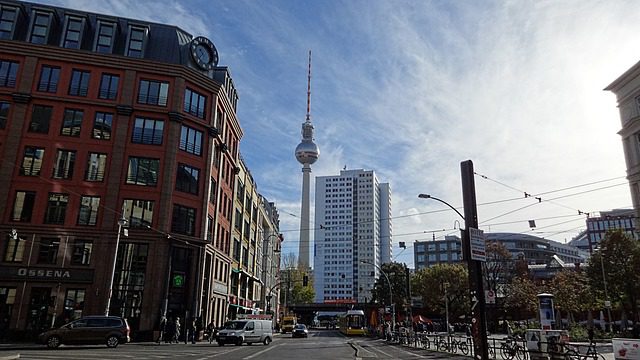 The ethic that runs through much of Berlin places an emphasis on both the vintage, as well as socio-environmental concerns. The answer to this, where people can put their money where their mouths are, is Humana. This is now a chain of department stores selling entirely second-hand clothing. So many bargains can be found at all of their stores, however, they may require a little searching. The biggest store is in the Friedrichshain neighborhood, covering four floors. These are separated into handy sections, including vintage pieces on the top floor. If you can't find what you're looking for, there are many alternative vintage stores to choose from in the area.  
In the neighborhood of the Alexanderplatz, the Hackescher Markt is a go-to place for students and trendies. It has a rich history in the area, based around the Jewish community that lived here. The atmosphere is excellent, particularly on Saturdays when the market opens up on the square. The nearby streets feature many interesting brand shops, such as RayBan, Oakley, and Diesel. However, most of the shops in the area are cutting edge in local design and fashion. There is also the Hackescher Höf, a courtyard complex with bars, restaurants, and a cinema. It also has the art nouveau building, celebrating the 'new Berlin'. A great place to checking out leading contemporary culture in the city centre.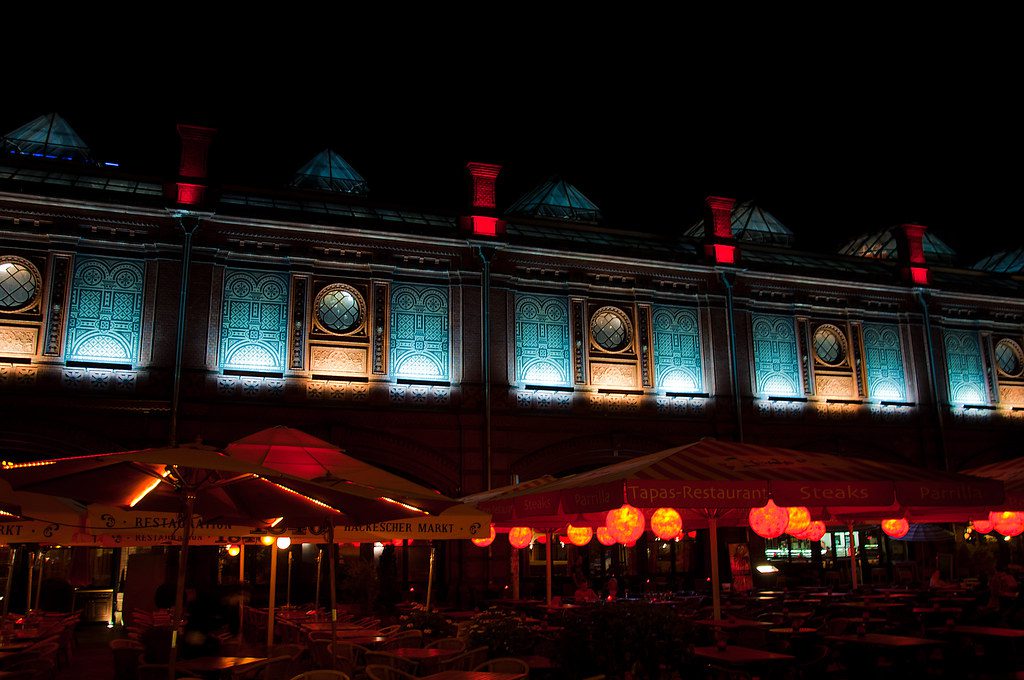 But First Money…
Berlin is the capital of Germany, one of the founding states of the European Union and subsequently, the national currency is the Euro (€). When planning your trip to Berlin, whether, for business or a holiday, you will want to plan your budget and make sure you have the correct finances organized. Also, you may be in need to connect to local numbers, which may be expensive or inconvenient from an international number. This article will highlight your options for acquiring your relevant money, cost of living, as well as mobile providers.
Finding Cash
Before you travel you can always order your euros from your bank or a currency exchange shop at home. If this isn't possible, there will be a number of options for this at the airport you will fly from, or at Tegel or Schonefeld, however, they tend to charge high commission rates. When you have made it to Berlin and if you are without cash (if you have pre-booked your transfer with us, you don't need to have any cash with you) there are many choices within the city itself.  Most of the major high street banks and financial institutions will be able to swap currencies. It is also possible to withdraw from many of the ATMs around the city, using cards such as Visa, Mastercard, and Maestro debit card. There are plenty of currency exchange offices in the centre of town, such as Bahnhof Alexanderplatz, Bahnhof Friedrichstraße, Ostbahnhof and Steglitz. All of these options will likely incur a conversion charge, so you should check real-time conversion rates to make sure you get the best deal. Cash is still dominant around Berlin, but more and more places are starting to accept cards, although American Express is often refused. Also, be aware card transactions will often incur extra fees from your card provider.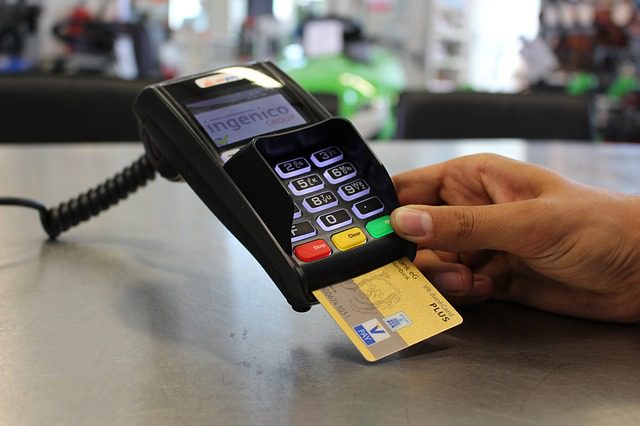 Mobile Connection
The international dialing code for Germany is +49, and it is part of the EU's 'home-from-home' programme, so roaming charges are not effective with calls from EU providers. However, if you are coming from further abroad and need to be making many phone calls, it may be cheaper and more effective to get hold of a SIM card for your travels. The 4 major networks in Germany are T-Mobile, Vodafone, E-Plus, and O2. The former is operated by the once nationally owned Deutsche Telekom and therefore has excellent coverage. Vodafone and O2 are aggressively competing for market share, offer a vast range of different package options. E-Plus aims itself at the budget market, for people who are less frequently using their devices. There are many phone shops around the city, so you can look into which packages and options suit your needs best, as well as SIM-only deals. Alternative, you can have all your needs sorted ahead of time, by requesting your pre-prepared European SIM card with data, calls, and texts in your Welcome Pack, when you book your transfer. Just let us know and we'll be happy to help provide that for you.