Must-See Beaches in Rhodes
Rhodes is the largest of Greece's Dodecanese islands, and so it has a lot of shorelines to go around. Famed for its large beach resorts, golden sands, and stunning turquoise waters, it's no wonder that this island attracts 1.4 million beach lovers each year. Thanks to the high number of tourists and natural splendor of Rhodes, it really has a beach for every taste. From bustling party beaches full of bars and big resort hotels, to off the beaten path, picturesque stretches of shoreline, there are so many must-see beaches in Rhodes. To get you started in navigating this plethora of options, we have put together this guide on the most beautiful beaches in Rhodes.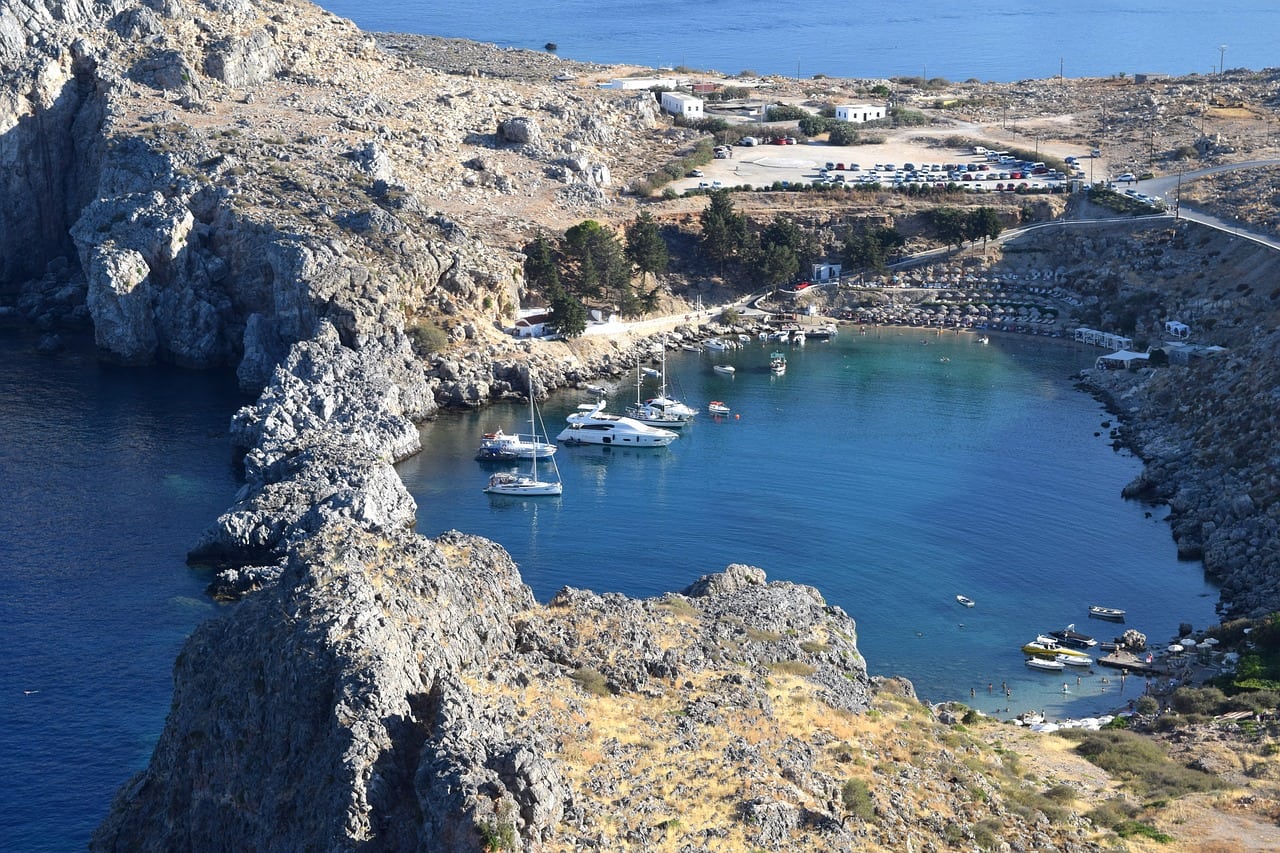 This Blue Flag beach is known for its picturesque scenery and the presence of the town's iconic Acropolis, sitting atop a large cliff overlooking the shore. Lindos beach is the perfect combination of golden sands and calm, crystal clear waters. This beach is extremely well managed and well maintained, so you can expect to find beach chairs, umbrellas, water sport activities and plenty of cafes and restaurants. Lindos is actually made up of three different beaches and the furthest stretch, Palace Beach, is best for families with small children as the waters there are especially shallow and calm. If you're looking for a family day at the beach where you can find everything you may need, then Lindos is one of the must-see beaches in Rhodes for you.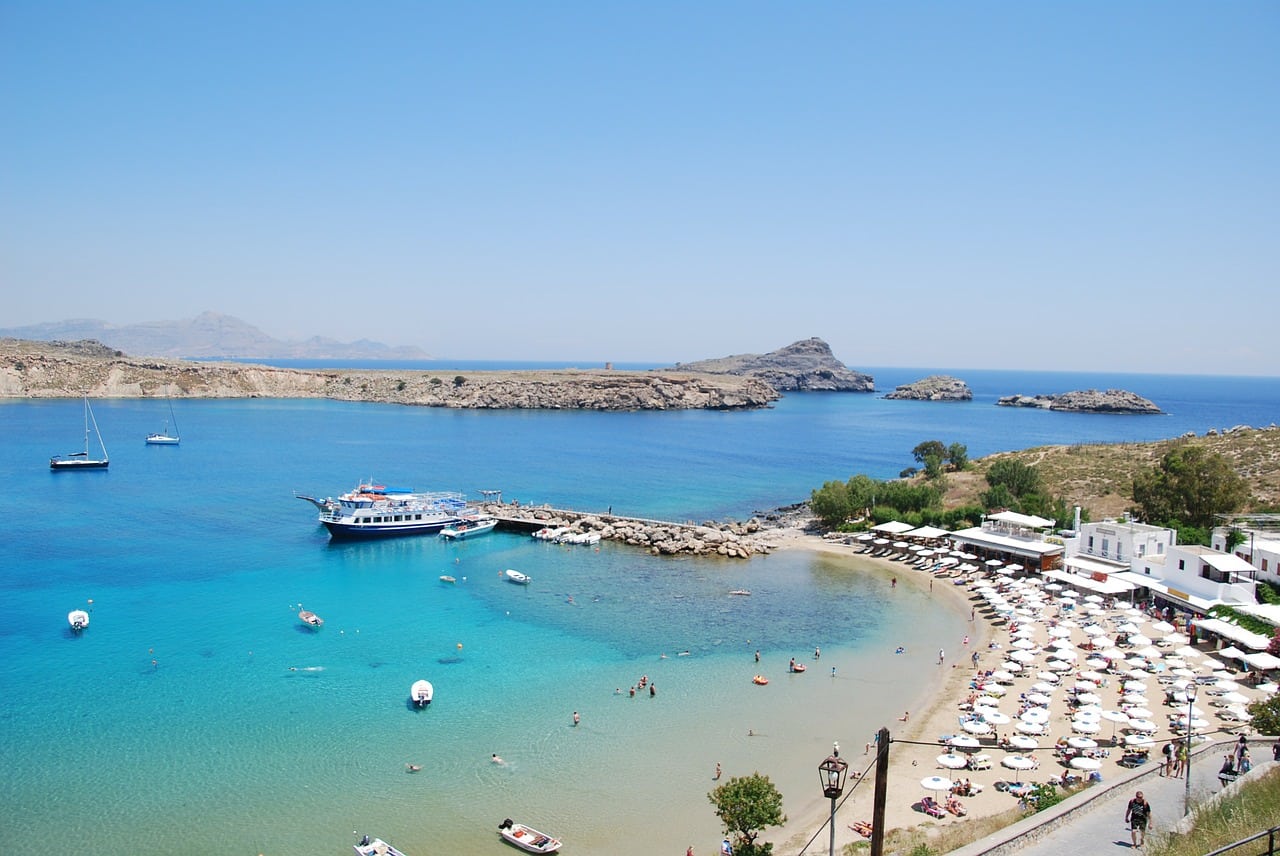 This secret beach is so spectacular because it only exists at low tide. Most of the time, Prasonisi Beach is covered in water, forming a miniature island that sits at the southern tip of Rhodes, however, when the tide recedes, a stunning beach emerges with the most breathtaking views. Because of its unique location, this beach has panoramic views of the Aegean Sea on one side, the Mediterranean Sea on the other, and the impressive rugged mountains in the middle. The west side of Prasonisi is a water sports lovers paradise. This side of the beach can get extremely windy, so it's perfect for windsurfing and kitesurfing. The east, on the other hand, is a completely different story. This side of the beach is sheltered and has been set up with beach chairs, umbrellas, cafes, and restaurants, making it the perfect place to enjoy a relaxing afternoon.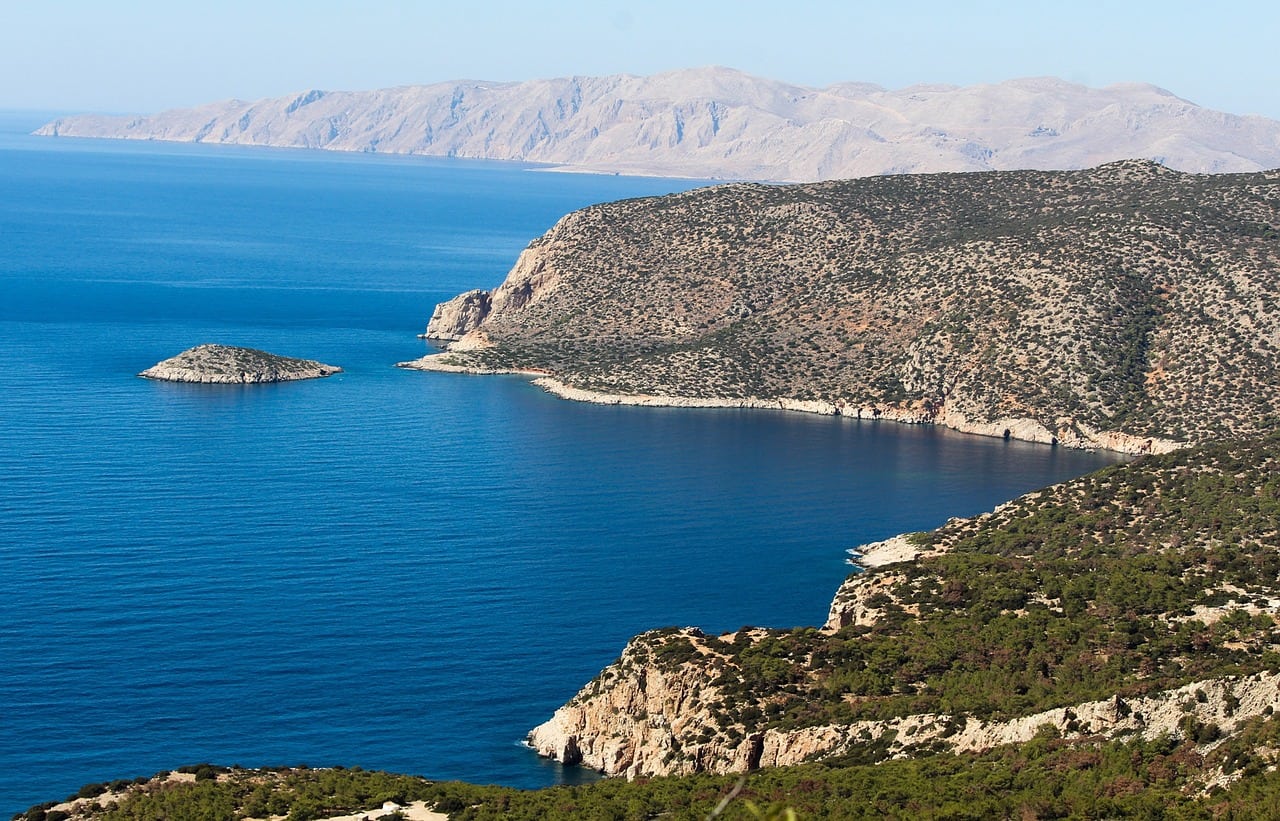 Set to a stunning backdrop of the Tsambika Mountain, this postcard-perfect beach is easily one of the most beautiful beaches in Rhodes. Tsambika beach is a calm bay, surrounded by protective rocky hills. It's the perfect place to relax in the afternoon, cool off in the turquoise waters, and then head to one of the surrounding beach bars for the evening. Because of it's out of the way location, this lovely beach is never too crowded and is only partially managed. Although this does mean that it keeps most of its natural beauty, it also means that beach chairs and other facilities are very limited.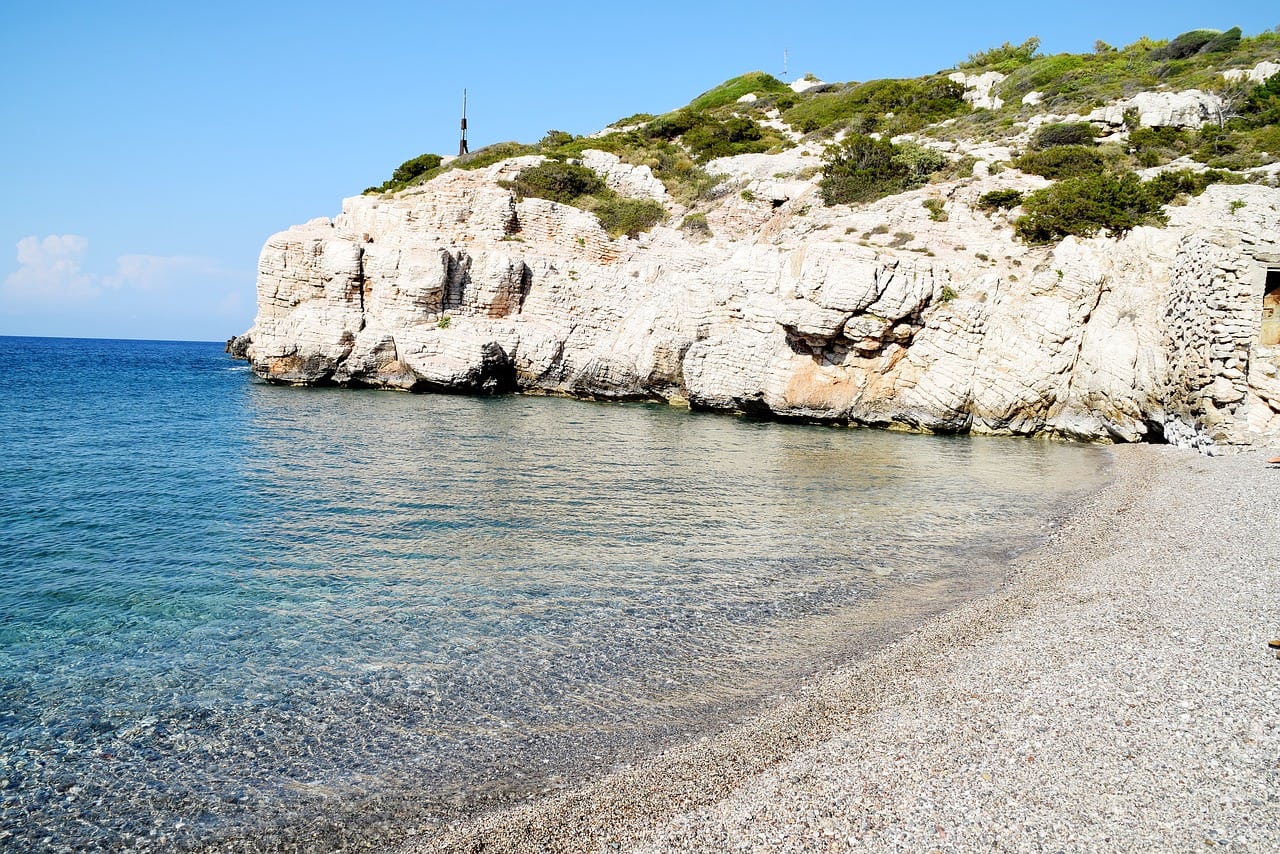 Thanks to its close proximity to town, Faliraki beach is one of the most bustling and popular beaches in Rhodes. People flock down to the clear waters to party at the surrounding resort bars, listen to loud music and soak up the Greek sun. However, a little further down this stretch of shoreline, you'll find the much quieter Faliraki Nudist Beach. As the name suggests, this is one of the only dedicated nudist beaches on the island. People of all ages visit this nudist beach to work on that perfect no-lines tan and enjoy the splendor of this golden sand beach. Faliraki Nudist beach is much calmer than it's neighbor, so you'll only find one or two restaurants focusing on good food rather than parties. For freeing fun in the sun, Faliraki Beach is one of the most beautiful beaches in Rhodes.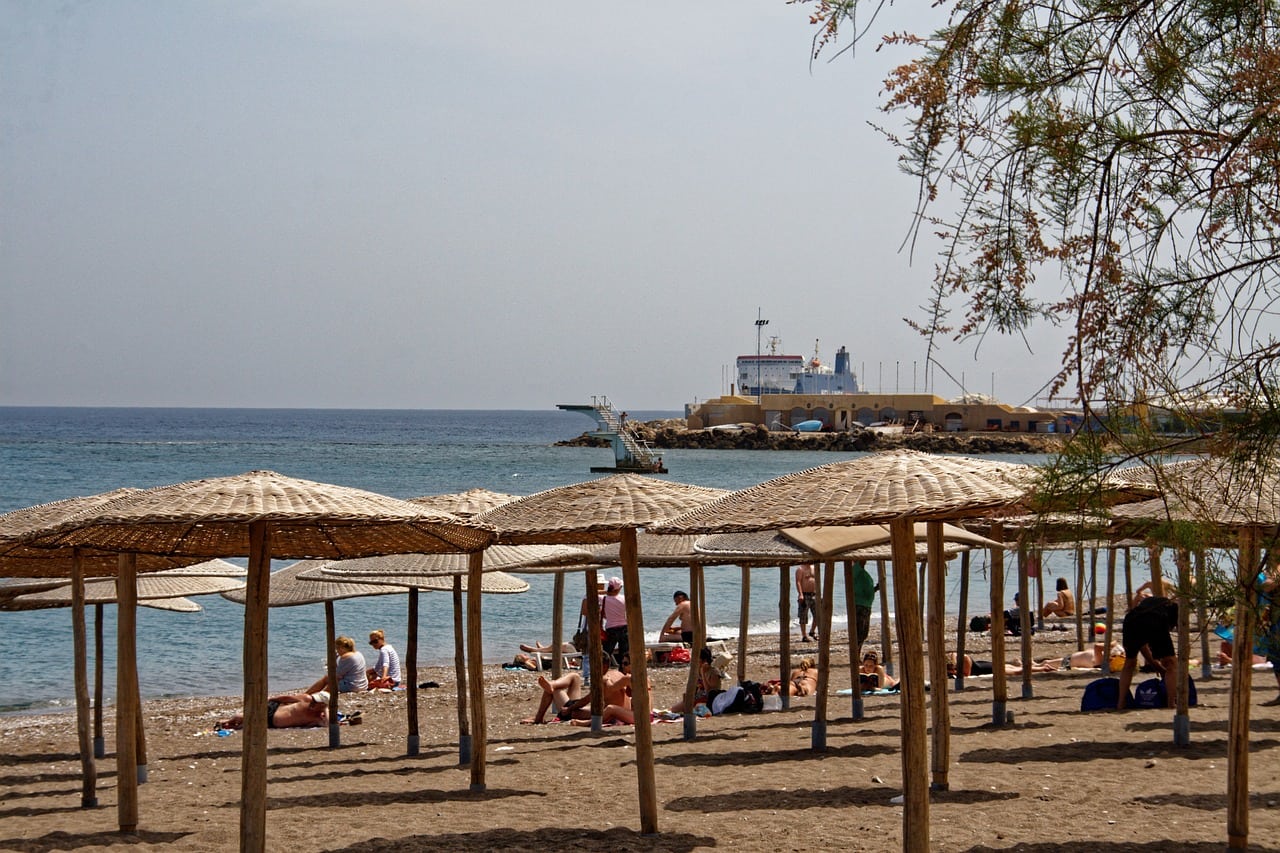 Glystra beach is the epitome of tranquillity and relaxation. Unlike most of the other beautiful beaches in Rhodes, Glystra is off the beaten path and isn't regularly frequented by tourists, making it the closest thing to a virgin beach on the island. There aren't many amenities at this gem of a beach, but that's more than made up for by the natural splendor. Untouched golden sands stretching as far as the eye can see, glittering turquoise waters dipping low to the horizon and gently rolling rocky hills panning off to either side. As this beach is only located a short distance to the south of Rhodes, it's one of the must-see beaches for anyone looking to disconnect and spend some time enjoying the peacefulness of nature.