Activities Your Kids Will Love in Dubai
When you hear "Dubai", what do you think of? World-class shopping, impressive buildings and an insane nightlife scene? Well, thanks to its stunning beaches, first-rate kids' clubs, unrivalled attractions, and many child-friendly dining options, Dubai is the perfect choice for a family vacation. Whether you want to feel the sand between your toes, tube through a shark-filled aquarium, get creative in a crazy museum, explore a tropical rainforest or toboggan down a snowy slope, this city is filled with activities your kids will love.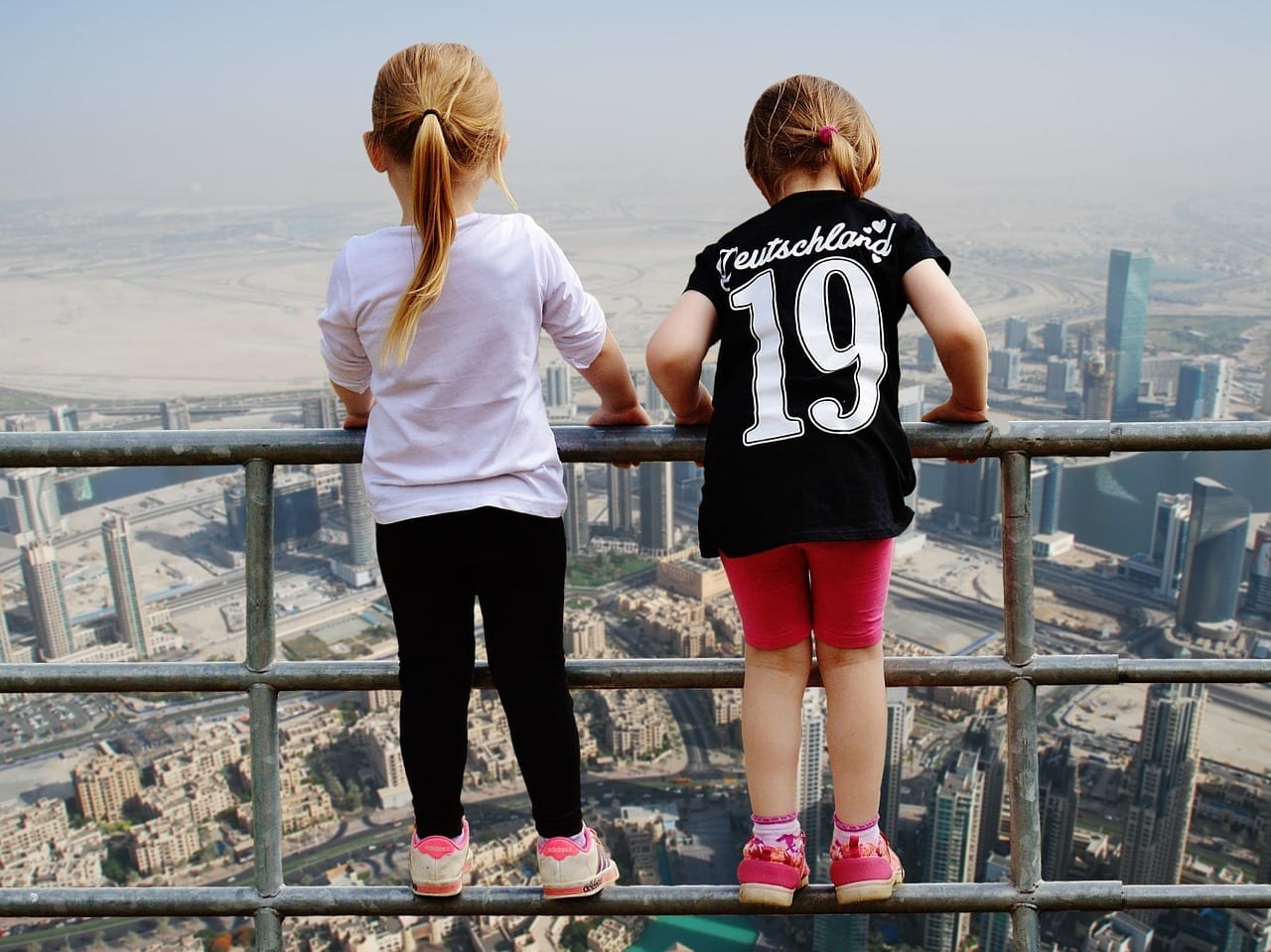 Be spoilt for choice at Kite Beach
You'll never find a beach better suited to the little ones that Kite Beach. This glorious stretch of sand not only has glistening turquoise water to cool off in, but it's also jam-packed with activities the kids will love. Outdoor trampolines, an adventure course, a fully functioning skate park, and even a soft play gym for the really little ones. You can sit back, soak up the sun, marvel at the unhindered views of Burj Al Arab, or enjoy a spectacular kitesurf show while your little tikes are happily doing their own thing all afternoon long.
View this post on Instagram
Thanks to the excellent amenities and family fun, visiting Kite Beach is definitely one of the activities your kids will love in Dubai.
Expand your mind at OliOli
This wonderfully wacky museum was created just for kids. Thanks to their colorful displays and interactive exhibits that will have even the fussiest child busy for hours, a day at OliOli is one of the must do activities for kids in Dubai. Aimed at two to eleven year olds, OliOli is the brainchild of two parents that believe in learning through positive play and the power of the imagination. There are 8 galleries with over 40 different exhibits made to delight and stimulate your child's brain. The little ones will love the Water Gallery where they can launch giant cannonballs and the Creative Lab where they can tinker away with some fascinatingly fun experiments.
View this post on Instagram
The highlight of OliOli is always Toshi's Net, a gigantic colourful web that doubles as a floating play area.
Get your shop on at City Walk
Dubai is like the holy land for shopaholics, but it can be hard to hunt for bargains with the little ones in toe. Luckily, the City Walk shopping district has got you covered. With hundreds of high-end and high street brands including Michael Kors, Coach, Calvin Klein, H&M, Rag & Bone, Sephora and Urban Decay, you'll be in shopping heaven, while the kids will be having the time of their lives. With Hub Zero, a virtual gaming experience, The Green Planet, a man-made tropical rainforest with over 3,000 animal and plant species and Mattel Plat a center filled with all of your little one's favorite characters like Bob the Builder and Angelina Ballerina, you won't hear a peep out of them.
View this post on Instagram
If you're looking for a place the whole family can enjoy, then a trip to City Walk is easily one of the best activities for kids in Dubai.
Splash the day away at Aquaventure Waterpark
Aquaventure Waterpark is a place where even the most serious adult will turn into a joyful kid. The little ones will love the splasher pool, calm slides and a dedicated play area, while the big kids can get their adrenaline fix on the thrill rides. Slide your way through shark-infested waters on the Shark Attack tube, test your bravery on Poseidon's revenge or get the whole family involved on the Zoomerango dingy ride. Once you've all had a splashing good time, you can take some time to relax on the Palm's private beach, with its golden sand and calm waters perfect for the little tikes.
View this post on Instagram
For a fun packed family day out that the kids are guaranteed to love, a visit to the Aquaventure Waterpark is a must.
Play in the snow at Ski Dubai
When you think of the hot desert of Dubai, the last thing your mind wanders to is snow, but at Ski Dubai, they bring the winter fun all year round. This impressive ski resort covers an impressive 22,500 square meters and is home to 5 different slopes. At the very center is a 85-meter high mountain with a 400-meter long run, the world's first indoor black diamond run. The adults and older kids will have a blast skiing and snowboarding down the varied slopes, while there's still plenty of calmer activities for the younger ones. The Snow Park Play area houses toboggan runs, an icy slide, huge snowballs, an exciting ice cave and snowy climbing towers, especially for the little ones.
View this post on Instagram
There's also a cute family of penguins that live inside Ski Dubai, so you can book one on one time with these icy critters. Slipping down the slopes at Ski Dubai is one of the kid friendly activities in Dubai you'll never forget.