Where to Find the Best Shopping Malls in Dubai
If there's one thing that Dubai is famous for, it's their shopping malls. This globally renowned city is competing with itself for the title of 'world's biggest mall' or 'most impressive retail space' as it revamps, or builds bigger and better shopping centers every year. World-wide brands flock to this retail capital, bringing millions of shoppers from the Middle East and the rest of the world to its malls. Filled with some of the finest high-end brands, high street labels and world-class attractions, the shopping malls in this city are on point. So whether you want to shop, catch the latest flick, learn to ski or have an underwater adventure, this is our shopaholic's guide to Dubai's best shopping malls.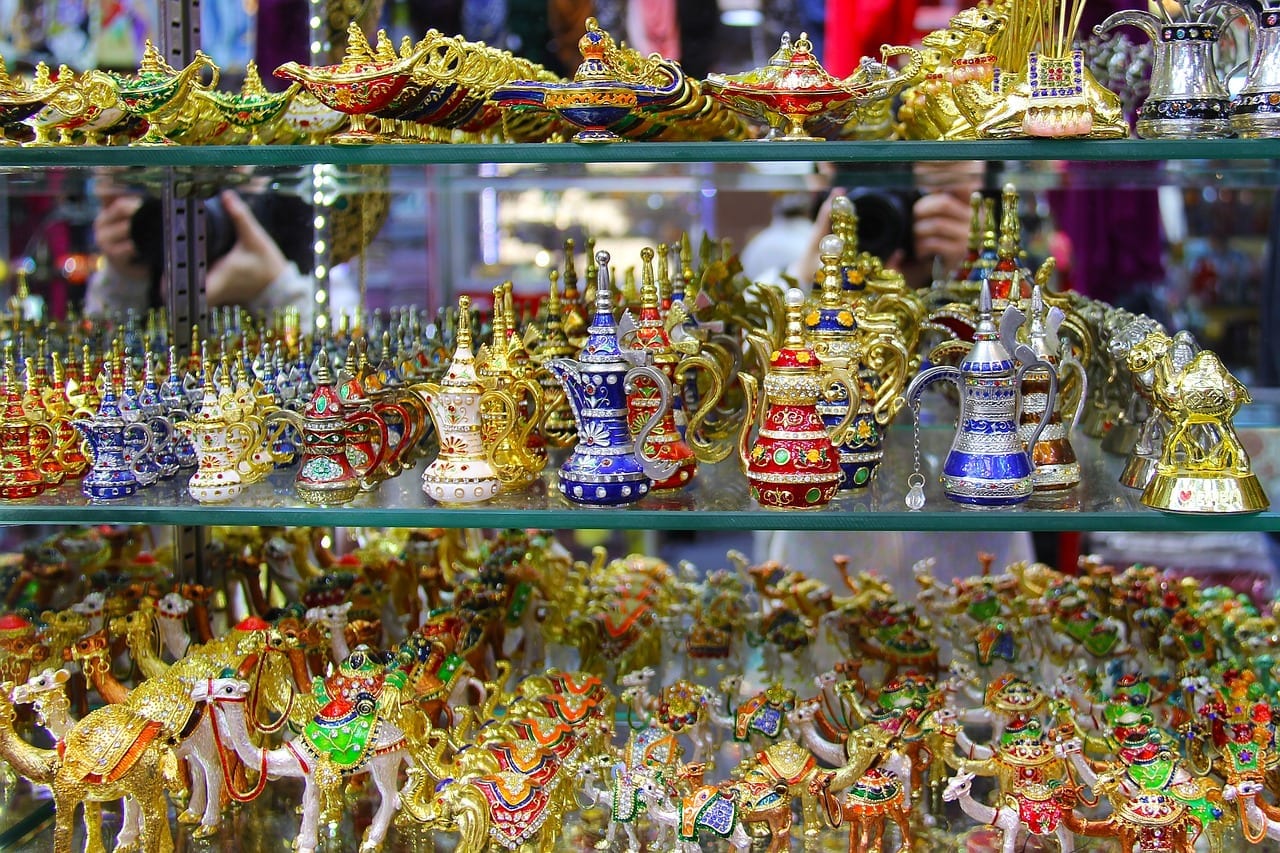 Dubai Mall
Let's kick off our list with one of the biggest malls in the world, and definitely the most famous in Dubai, the Dubai Mall. Covering a total of 5.9 million square feet and housing over 1,200 retail stores, this mall is a shopaholic's dream. This outstanding mall is one of the most remarkable builds in Emaar's stunning portfolio, and once you step inside, you can immediately see why. A dedicated fashion avenue boasting some of the top brands in high-fashion, such as Louis Vuitton, Gucci and Prada, and exclusive stores such as Bloomingdales and Charlotte Tilbury, are only found in the Dubai Mall. After you've shopped until you've dropped, you can check out the many other attractions inside this mammoth mall.
View this post on Instagram
The Dubai Aquarium and underwater zoo, Reel Cinema, VR Park and even an old-fashioned Souk all call this mall home, so you can easily spend an entire day here. Thanks to its impressive store collection, size and list of attractions, the Dubai Mall is easily one of the best shopping malls in Dubai.
Ibn Battuta Mall
This is where shopping becomes an adventure. The design of this beautiful mall was inspired by the famed Moroccan explorer Ibn Battuta and is thought to be the largest themed shopping mall in the world. The mall is split into six separate retail courts, each one based off one of the countries Ibn Battuta visited on his travels; China, Egypt, Persia, India Tunisia and Andalusia. Within these courts, you can find all of your usual flagship stores and popular brands. Debenhams, Marks & Spencer, Decathalon, Ginger & Lace, New Look and Paris Gallery are just a few of the stores waiting to be explored.
View this post on Instagram
After you've finished hunting down the latest retail bargain, you can enjoy a delicious meal in one of their many restaurants, including TGI Friday and Pizza Express, or chill out and watch a movie at the on-site Novo Cinema. If you're ready to explore the retail world of Dubai, then the Ibn Battuta Mall is one of the best shopping malls in the city for you.
Mall of the Emirates
Recognised by Forbes as one of the top 5 shopping malls in Dubai, our list wouldn't be complete without mentioning the upmarket and highly impressive Mall of the Emirates. Covering an astounding 2.4 million square feet and boasting over 630 high-end stores, this mall is guaranteed to pull on those purse strings. Mall of the Emirates is home to the only Harvel Nichols in the country, high-end fashion brands such as Burberry, Jimmy Choo and Versace, and many popular brands including Forever 21, Apple, DKNY and Boutique 1. Fashion designers hold a special place in this mall as they are wonderfully showcased in the Fashion Dome and Luxury Wing.
View this post on Instagram
Despite all this luxury, the Mall of the Emirates is actually one of the best shopping malls for families. Their Magic Planet theme park is perfect for the little ones to enjoy, and the whole family is bound to love the iconic Ski Dubai ski resort that has snowboarding, tobogganing and even a penguin play area.
BurJuman Centre
The BurJuman Centre is the perfect mix of luxury fashion brands and the most popular high street labels. Here you will find Louis Vuitton rubbing shoulders with H&M, in a perfectly harmonious shopping experience. Since its recent revamp, this popular shopping mall has gotten even more famous, as it introduces stores such as Mont Blanc, Next, Shakespeare and Co, Nautica and Hermès. Alone with a handful of new shopping experiences, the BurJuman Centre has also introduced a 14-screen Vox Cinema and many new eateries including the ever popular Yo Sushi, Jollibee and Dome Cafe.
View this post on Instagram
If you're living out your shopaholic's dream with little ones, then don't worry, the BurJuman Centre also has a children's haven called Magic Planet, where the kiddies will be entertained for hours.
Dubai Marina Mall
If there has ever been a shopping mall with a better view, we want to hear about it. At the Dubai Marina Mall, you can dine and shop while looking out over the glistening water of the marina, the perfect exotic shopping experience. With an impressive lineup of high street brands such as RiverIsland, Monsoon, Billabong, Pinko and H&M, every shopaholic will be able to pick up a fashion bargain at this mall. However, this stunning build by Emaar is more than just a retail space. No matter what time of year you visit Dubai, this shopping mall has an endless stream of events and activities, including the Dubai music festival and the Dubai Street Food Festival.
View this post on Instagram
Its on-site restaurants are also some of the most popular names all over the world. You can take your pick from Five Guys, Gourmet Burger Kitchen, Carluccio's and many more.