You don't get a second chance at a first impression, so your guests' arrival is one of the most important parts of their customer journey. There's a lot to consider. On the one hand, you have the needs of your guest. On the other hand, you have the needs of your business and you want to make sure your arrival process is as efficient as possible.
New technology has changed guest expectations and safety is now a top priority. As a result, contact-free service is fast becoming the norm, with 71% of consumers saying they'd be more likely to stay at a hotel if it offered self-service technology. Self-service doesn't mean lack of service. On the contrary, automation enhances the level of service, rather than replacing it. By streamlining the arrival experience, your staff will be able to spend less time on operational tasks and more time ensuring your guests have the best possible experience.
How are hotels improving engagement and efficiency through automation?
Self-service check-in 
Self-service check-in saves time and reduces crowding, which has become particularly important during the pandemic. Oracle's recent Hospitality Survey found that 27% of hotels worldwide are implementing self-service check-in to make their processes more efficient and to keep their guests safe.
Contactless payments and digital room keys
To avoid queues, hotels are offering contactless payments and digital room keys. According to Oracle, 43% of hotels around the globe are already adopting contactless payments, as this was found to be one of the changes travellers most want to see when considering where to stay.  
Automated communication
Hotels using automated text messaging have seen a 25% increase in guest engagement. Guests are growing accustomed to texting businesses, rather than calling or emailing them, and hotels have started automating text responses to FAQ's to free up staff time.
Another important element of the arrival experience is your guests' journey to your hotel. It's common for guests to hail a taxi at the airport or ask your front desk team to pre-book transport. This entire process can be automated to improve your guests' experience and the productivity of your staff.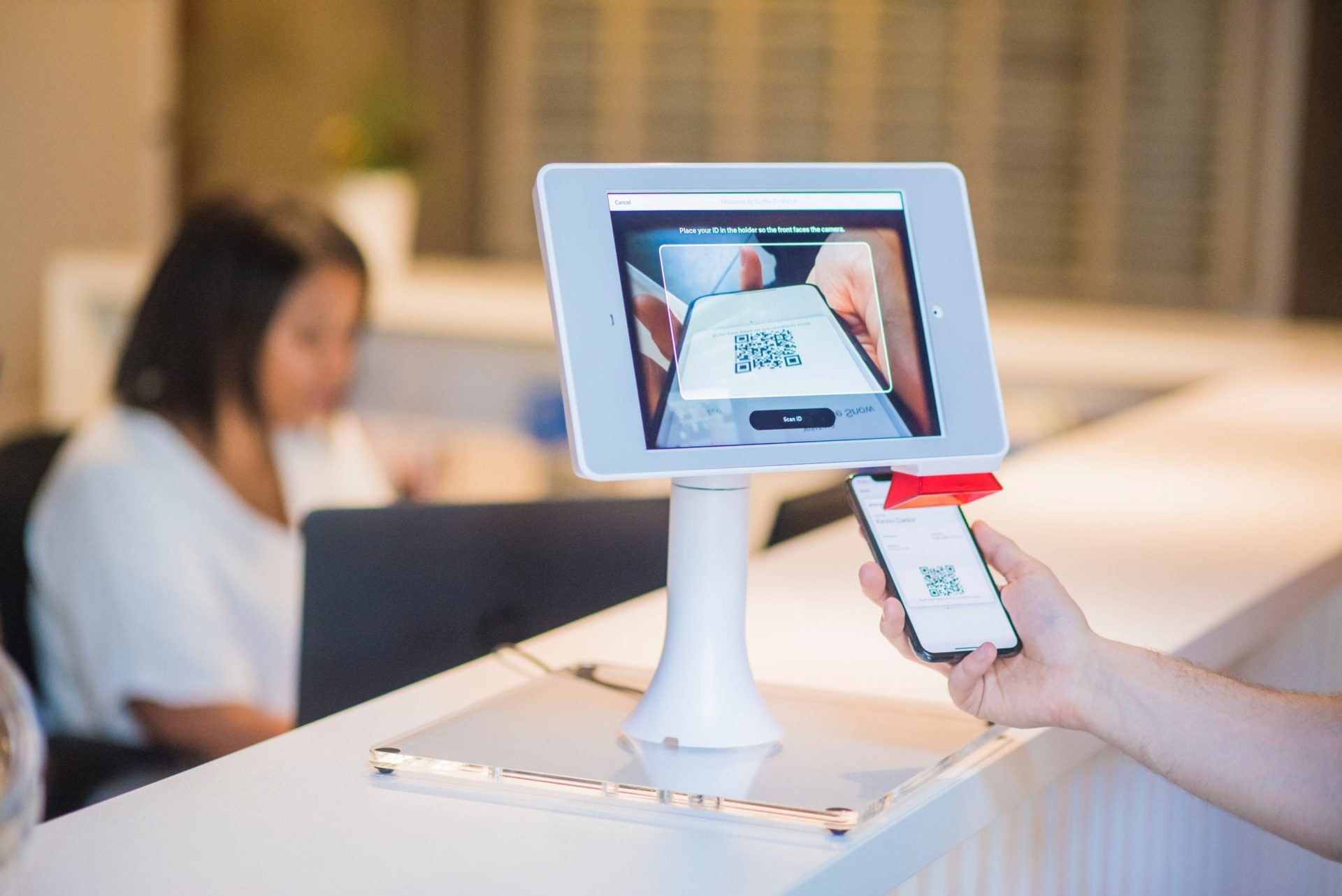 Streamline your arrival experience with Welcome Pickup's automated solution
At Welcome Pickups, we partner with over 1,500 hotels to make their lives easier and their guests happier. Using our automated solution, you can offer your guests 5-star transfers to and from your hotel, while gathering valuable data to create a more personalised experience. 
1.
Self-service transfer bookings
Managing transfer bookings at the front desk can take a considerable amount of time and effort. Our free solution automates this process for you to maximise your employee productivity and reduce operational work. If you partner with Welcome Pickups, your guests will receive an automated email once they've booked their hotel stay, giving them the option to book a private transfer.
A link in the email will take them to a personalised landing page, created just for your hotel. Once your guest enters their trip details, a fixed price will be calculated for them. No unexpected fees or hidden costs. They can then submit their flight number, so we can monitor their flight arrival time and make sure their driver is waiting for them when they land. This is all automated, so it's a hassle-free option for both you and your guest, and it takes, on average, less than 60 seconds for them to book.  
2.
Automated pre-stay transfer emails
It's really important to keep in touch with your guests from the time they book to the time they arrive. By providing them with all of the information they need ahead of their stay, you'll improve their overall experience and make them feel more at ease.
Once your guests have booked their Welcome Pickups transfer, they'll receive an automated sequence of pre-stay emails with important information about their transfer. These emails will contain their booking details, information about their driver, including the driver's profile picture and contact number, and details about how they can download our mobile app to track their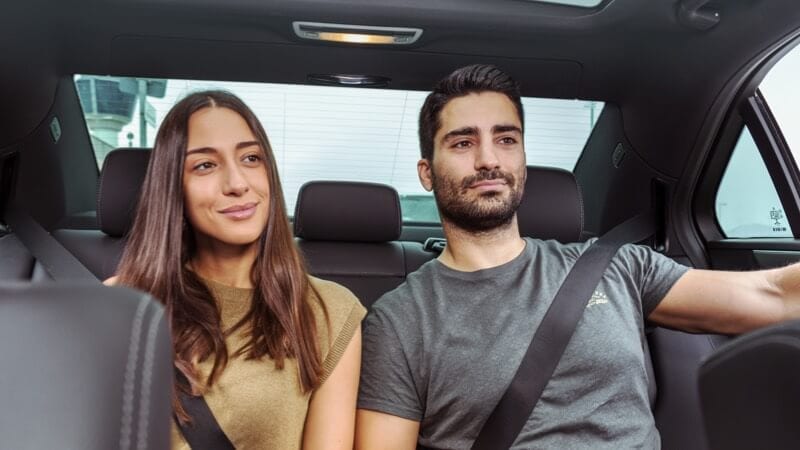 3.
Personal dashboard with guest information
Our Partner Dashboard has been designed to help you provide an unforgettable experience through personalisation. By partnering with Welcome Pickups, you'll have access to a live dashboard of your guests' profile information in advance of their stay, including their interests for the visit, the purpose of their trip, and their travel and direct contact details. You can use this information to personalise your greeting, offer additional services relevant to their stay, and make sure everything is ready for their arrival.
You can keep track of your guests' arrival through our live transfer map, making it much easier to manage housekeeping and room allocation. You'll also be able to see ahead of time if your guests are arriving with young children. If they have a baby on board, you can make sure a cot is ready and waiting in their room. This extra level of care makes such a difference to the guest experience.
4.
Opportunity to proactively upsell additional services
Consumers are looking for more flexibility in their travel plans, particularly when it comes to check-in and check-out times. Most hotels have a strict check-in window, which can be really frustrating for guests if their flight times don't align. With access to the transfer arrival times of your guests through the Partner Dashboard, you can proactively upsell early check-ins and late check-outs.
Our hotel partners have seen a 30% increase in early check-ins or late check-outs since incorporating our solution, bringing in additional revenue and improving guest satisfaction. In addition, you can also set your own commission per transfer to get an extra stream of revenue each time your guests use our transfer services.
–
Automating your transfer solution will put your guests at ease and will allow your staff to spend more time providing the best possible service. At Welcome Pickups, we offer more than private hotel transfers. By giving you access to relevant guest information ahead of time, we can help you make your service more efficient and more memorable.
Our hotel partners save an average of 3.5 hours a day on operational tasks by incorporating our free solution. With strict cleaning protocols, such as regular car sanitation, ventilation breaks, contactless rides, and protective equipment, we also offer the safest transfer option. You can watch a video demo to find out more about our service, or request a live online demo with our team.