As a front-desk manager, delivering the best experience to your guests should be your utmost priority – nonetheless you are running a business, thus, it is important to sell your rooms and increase the hotel's upsell performance.

This article will explore what being the front-office manager and working at a hotel's front desk means, and what is often forgotten when facing guests on a daily basis. With many opportunities to drive further direct bookings, upsells, room upgrades and more, you will be boosting your hotel revenues in no time – whether it be in peak season or off-season.
It is important to know your value
Front desk employees often don't realise how powerful, small suggestions can influence travellers's decisions, leading to an increase in hotel revenue. We will show you how to maximise your profit in a few subtle ways, by helping you understand the value you can bring to the entire company, by increasing hotel direct bookings with upsells.
Tip 1 – How to sell room upgrades without seeming pushy

It is important to know your information, as knowledge is key. Before suggesting any type of upgrade, it is essential to know what you are offering: whether it is the price difference, the benefits or who you have in front of you (the customer's name and the reason for their stay). Your guest needs to feel like this is a personal experience and their stay is the only one that matters. To do so, make your references personal. For example, you shouldn't use "textbook terms" when upselling a hotel feature such as "Basic", "Superior" or "Platinum", instead, use personal terms, such as "a more spacious room", "great desk space", "beautiful view", etc.

Moreover, during Covid times movement can be very restricted – you can share the space benefits with your guests; "there is a wonderful outdoor space", "great for eating out on the balcony", these are highly appreciated features. With this in mind, ensure that you display great quality photos and videos to showcase the rooms. Your guests need to project themselves, and you can get them to do so by playing these on a nearby screen.

Going further, it is crucial that when you are suggesting any upsell features, you should remain empathetic and polite. Present it as an opportunity to use the hotel's available space, that it would be a pity for such a wonderful room to remain empty. Likewise, never use sentences such as "limited time offer" – these are pushy terms and will make your guests feel used.
Finally, for the front-desk manager, it is important that you push your team to practice this exercise, as rehearsing all of the above can only improve your team's performance. You can suggest staff one-on-one rehearsals, making sure they know that this is serious, as the more fluent the pitch, the more friendly and natural it will become, increasing your overall results.
Tip 2 – Promoting Airport Pickups and Drop-Offs
When well priced and suggested by front-desk managers, airport transfers are by far the highest performing upsells compared to room upgrades, tours, activities, etc. To ensure a maximum amount of sales, it is essential that you only suggest top-rated transfer companies as many guests will use this service.
Furthermore, it is crucial to suggest the transfer service immediately. Guests need to know that this is a great option before they start planning their trip. Mention this airport pickup service in your first point of contact – be it on the phone, in their reservation confirmation email or in a "How to get to the hotel" section on the website. Keep in mind that your guest's first experience will be their airport transfer – a transfer that you potentially arranged. It is vital that you offer a great price to give a good first impression. If not, your guest will not trust any future upsell activities you have to offer during their stay.
For the front-desk manager or trainer, it is key to set up an automated process with a "How to get to the hotel" email within 3 to 7 days before your guest arrives. In this email, you should mention important information such as service operating hours, prices from main airports, train stations, ports and reasons to book, including the main links.

Lastly, to make this process easier, use companies like Welcome Pickups (if available in your area) as they provide all of the above: hand picked 5-star, English speaking drivers, automatic airport pickup responses and their own 24/7 customer support.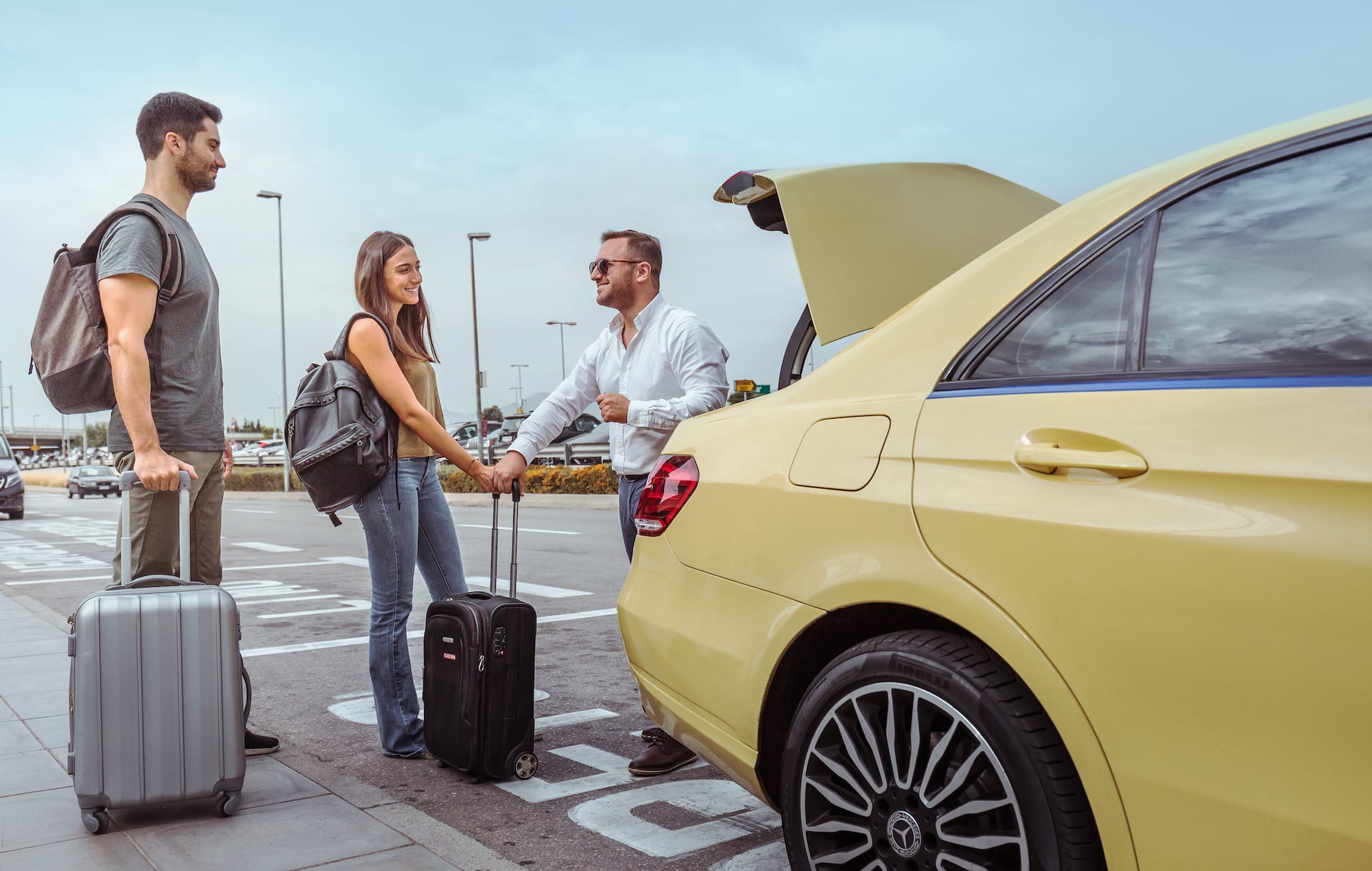 Tip 3 – Selling Excursions and Tours
If your hotel offers excursions and tours, that is great news, as commissions here are higher per sale than on any other upsell. However, fewer guests buy tours and excursions from the hotel, as most look online deals. That is why you need to offer the best of everything: the best providers, highest ratings and the greatest deals, as what you offer at the hotel is a reflection of your services. Moreover, guests rarely decide on the spot and most need time to do their research. By putting reputable service providers on display you might catch your guest's eye. Add to that an easy booking system with great deals, directly at the hotel's front desk, and your chances of a sale will increase considerably.
Going further, by understanding who you have in front of you is essential, as tours and activities should be highly personalised. Find out the following details about your guest before you make any suggestions: if this is their first time in the city, their interests, if they are travelling alone, as a couple, as with family. With these details you can prepare a personalised script or "elevator pitch" for the different available options. Always have something special for couples, families, solo travellers, groups of men, or women and adjust to your audience accordingly.

Lastly, follow up with your customers: the sense of urgency increases as the days pass – your guests will start wondering if they have missed out on something during their stay. A final push closer to their check-out date will have an impact. You can casually ask your guest if they had time to visit the previously suggested tour; the chances are, your suggestion might become the highlight of their trip!
We have created a full guide with more in depth tips on upsells plus some extra tricks, written by real, hard working front-desk employees from around the world!
Click the button below to download it and read more details.