English version of the interview with Savvas Georgiou, originally published on 20th April 2020 by BnB News.
Personalised transfer solutions from Welcome Pickups
The first person that welcomes a traveller in a destination, is usually the driver that transfers them to their accommodation. The service the driver offers, creates the first impression of that destination for the traveller. The driver is the person who will welcome them, offer the initial information about their destination and tips on what it's worth doing.
It's this kind of holistic in-destination travel experience that Welcome Pickups aspires to offer. From the moment a traveller arrives at a new destination, until the moment they return home, Welcome services all their travel related needs. Given that a traveller who chooses a short-term rental for their accommodation is someone who is looking for a personalised travel experience, an easy, friendly and personalised transfer solution is ideal for them.
Tourism is currently on pause due to the coronavirus pandemic. However, now is a good time to prepare for the day after.
The Co-founder and Product Director of Welcome Pickups, Savvas Georgiou, explains what services the company offers and how it works, as well as how they're adjusting to the new conditions that are shaped by the pandemic.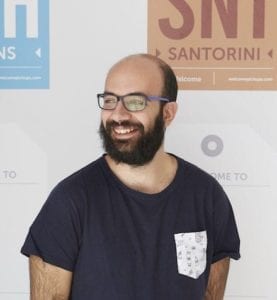 Welcome Pickups operates in 31 countries and more than 57 destinations. Is it a company that simply offers transfer services or is there more to your services?
Welcome Pickups has been designed to offer the best welcoming experience and traveller transfer from and to major transportation hubs (airports, ports, train stations etc.) in each destination.
With our technology and a curated network of experienced, English-speaking drivers we offer transfer services as well as additional products such as Sightseeing Rides, where a guest can visit sites and points of interest inside or outside of a city. Thus we're offering the ease and comfort of a private transfer coupled with the added value from our experienced, English-speaking drivers.
Our service is even more holistic when it comes to our partnerships with hotels and short term rental hosts/management companies. We offer them additional services for easy and automated guest transfer management. They are informed about their guest's exact arrival time, flight delays and other information that improve the check-in experience for everyone. Not only are the services offered free of charge but they also generate extra revenue for our partners. More than 1,000 hotels in Europe and hundreds of property managers already use these services today.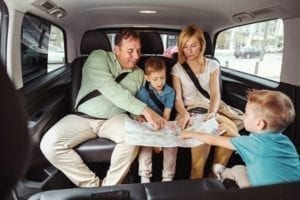 Tell us what the situation is like at the moment due to the coronavirus. What are your projections for the season in this environment?
Right now we are practically at zero. We are having a few tens of transfers a day, while normally during this period we should have around 1,000 transfers per day. The biggest markets for Welcome Pickups are Spain, Greece, France, Portugal and Italy. Unfortunately the whole tourism industry is practically "closed".
Even worse though is the fact that our main customer countries of origin are the USA, the UK, Germany and France; countries that are greatly affected by the virus. Based on the latest news, we believe that Americans but also probably the Brits won't travel to the Mediterranean this year. We know that a trip to Europe cannot be a last-minute decision for an American. So even if normality returns to the USA, for example in June, we don't expect that people will suddenly decide to travel to Greece or Spain for leisure within the next month. Our projections calculate that this type of trips will be rescheduled for 2021.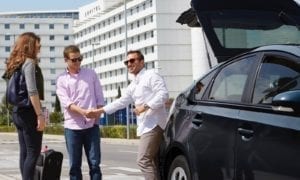 We offer the ease and comfort of a private transfer coupled with the added value from our experienced, English-speaking drivers.
Are short-term rentals and villas better positioned for bookings after the pandemic?
The answer is maybe… Short-term rentals are definitely more flexible in terms of pricing and operating costs and this will be helpful in such a volatile situation. We have also been informed that some five star hotels are making the decision to not open at all this year in cities such as Barcelona. Due to their operating model and the expected lack of American tourists, it doesn't make sense for them financially to open for the high season. In theory this could create an opportunity for premium rentals.
Also, I personally believe that people who will travel will try to max out their experience this year, due to the limited days they will have at their disposal after the lock-down. If some vacation rentals are in a position to offer a unique experience in terms of location and stay, that could be an extra advantage for them.
Finally we don't know if from a health aspect a separate house will be deemed safer than staying at a multi-storey hotel were proximity and interaction is unavoidable. I believe that the whole tourism industry will put an emphasis on safety and hygiene, so hotels should be able to prove maximum hygiene at any case. On the other hand, on an emotional level, people might be scared and prefer more "isolated" accommodation. For better or for worse, we don't yet have any data on how travellers will be thinking post-COVID, since nobody dares to do any research yet under these circumstances.
Which services do you currently focus on in order to strengthen Welcome Pickups' services and partnerships?
From a services point of view, we are obviously getting ready for maximum safety for our transfers. A private transfer will definitely be considered safer than public transport, but also comparing to a taxi from the line at the airport. We will be a lot stricter with driver tests (which might become compulsory from respective countries for the entire industry), but we are also making some changes to our algorithm for assigning transfers, so that there are appropriate intervals after each transfer for airing and cleaning the vehicles, according to a specific procedure. Driver and passenger safety is at the core of our new procedures, technologies and tools.
In terms of anticipated "traffic", we are forming strategic partnerships in the airline and ferry sector in order to cooperate with as many organisations as possible.
We also know that the first people to travel again will be business travellers, even if less frequently than before. We are preparing a special programme for them as well as a loyalty/discount programme for older customers, in order for them to return. Thankfully, we have more than 1 million happy customers. We want to welcome them again, wherever they travel within the welcome Pickups network.
In the vacation rental sector, we continuously form new partnerships even during this period. Property managers already worked from home, if not worked from everywhere. So during this period we have the opportunity to get in touch with them without any time pressure and on-board them properly.
Given that tourism and traveller behaviour will change, why would it be useful for Property Managers and Hosts to cooperate with Welcome Pickups?
Due to the personal contact that Property Managers have with guests, they should be as helpful as they can towards them. They can surprise and delight their guests by offering them the safest (automated) way to arrive to the property, especially when they'll see that in practice, the drivers are very professional and the process is exactly as promised.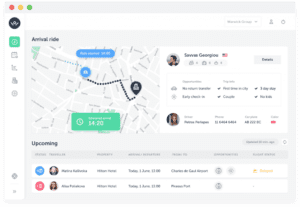 Moreover, hosts earn a significant revenue from our services, which is also very important. We're hoping that this will not only help plug the financial hole that COVID has already created, but also cover for any potential added expenses to each check-in for cleaning and safety.
Finally, companies that performed check-in with hand-to-hand key delivery, and potentially have fewer staff at the moment, can use our data in order to know the exact arrival time for each guest. That way, they'll perform their check-ins with maximum efficiency and minimise expenses.
Regarding contamination from the virus, what are the measures that Welcome Pickups will aplly once travel restrictions are lifted?
We have already put some measures in place since mid February, due to the situation in Italy. Our drivers wore a mask for their safety and car surfaces were cleaned after each ride. We also had hand sanitizers in all cars.
This won't change after travel restrictions are lifted. The same process will just become more efficient through technology. It'll now be a part of our Driver app. Some choices will also be given to the traveller. We are still waiting to find out how tests will be conducted, in order to adjust our features for everybody's safety.
What would be your message to the community of property managers, hosts, villa managers and villa owners?
Definitely health and composure. The crisis team is universal and horizontal. We didn't do anything wrong so let's get to today as quickly as possible, as cruel as that might be. Let's not forget everybody's successes in 2019. Read your five-star reviews to cheer you up. Personally, I am sure that everyone who did an outstanding job in the previous years will get to do it again with the reignition of tourism. Maybe even faster and more efficiently. Nothing goes to waste.
In practice, obviously we should all have a line with our accountants and lawyers with regards to any government support. Even if that is limited, it would be a shame for it to go to waste.
Finally, realistic projections as much as possible. Let's all plan according to a bad scenario for 2020 if it gets better that's a plus. It's important that we are all here in 2021!