On November 7-9, we will be attending World Travel Market 2022, the largest travel trade exhibition in the UK and one of the fastest-growing events globally. 
Welcome Pickups is a global transportation company that operates in 97 destinations across 46 countries, partnering with over 1500 hotels, vacation rentals, airlines, and other travel partners. By serving over 1 million happy passengers every year, we are proud to be the only company in our category with a rating of 4.9/5 stars.
What will Welcome Pickups present at WTM 2022?
At WTM 2022, Welcome Pickups will exhibit its cutting-edge transfer solutions for Hotels, Vacation Rentals, Airlines, Travel Agents, and more. You can find us at the Greek National Tourism Board stand (EU1150, EU1100). 
As a global leader in ground transportation for travellers, we believe the world should be friendly and accessible. So, we're on a mission to make travelling an exceptional and comfortable experience – for everyone.
From 5-star transfers and exciting travel products to local tips and advice about getting around, we provide travellers with the easiest, friendliest, and most personalised solutions.

Our team at WTM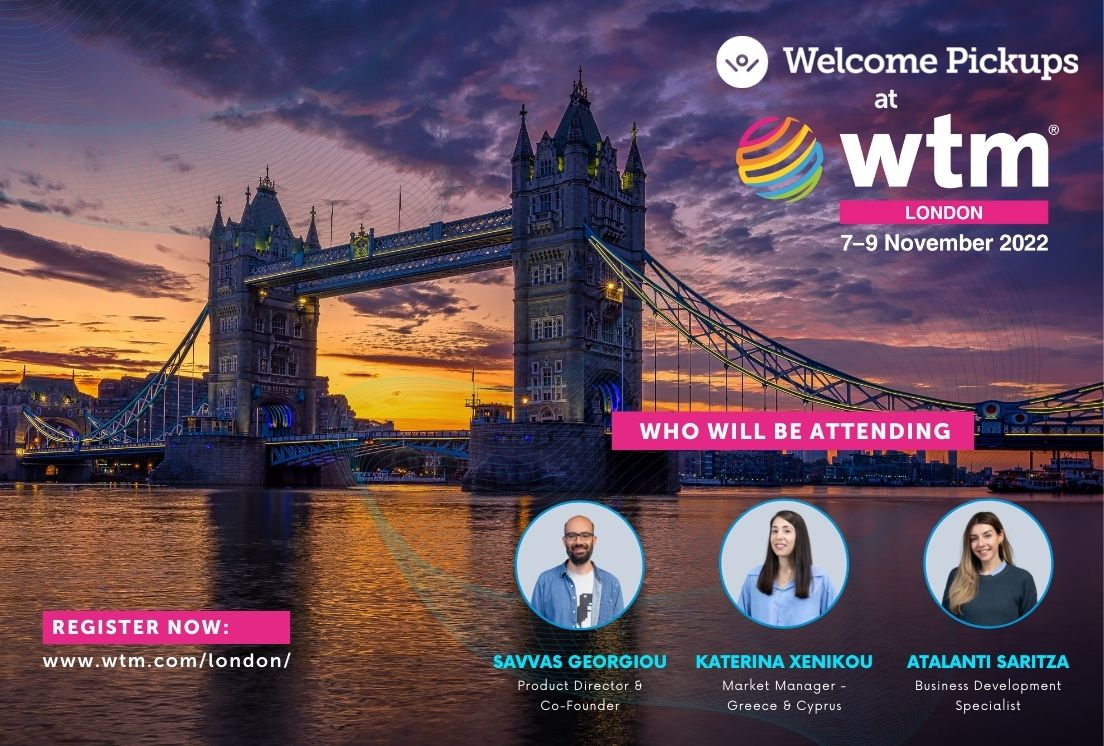 Our Services
Welcome Pickups for Hotels
Our hotel transfer service is an innovative solution that automates your guests' transportation and creates an additional source of revenue. At the same time, it collects valuable data about your guests, helping you to improve customer experience. The service is 100% free for hotels and takes just minutes to set up, so you can start using our 5-star transfer service today, ensuring that your guests reach their destination feeling relaxed and at ease!
With our transfer solution, you will have your own bespoke and fully customisable landing page that is right for your brand. You will also have an online analytics dashboard which gives you access to information about all your transfer bookings and a helpful 'live' view of the day's bookings.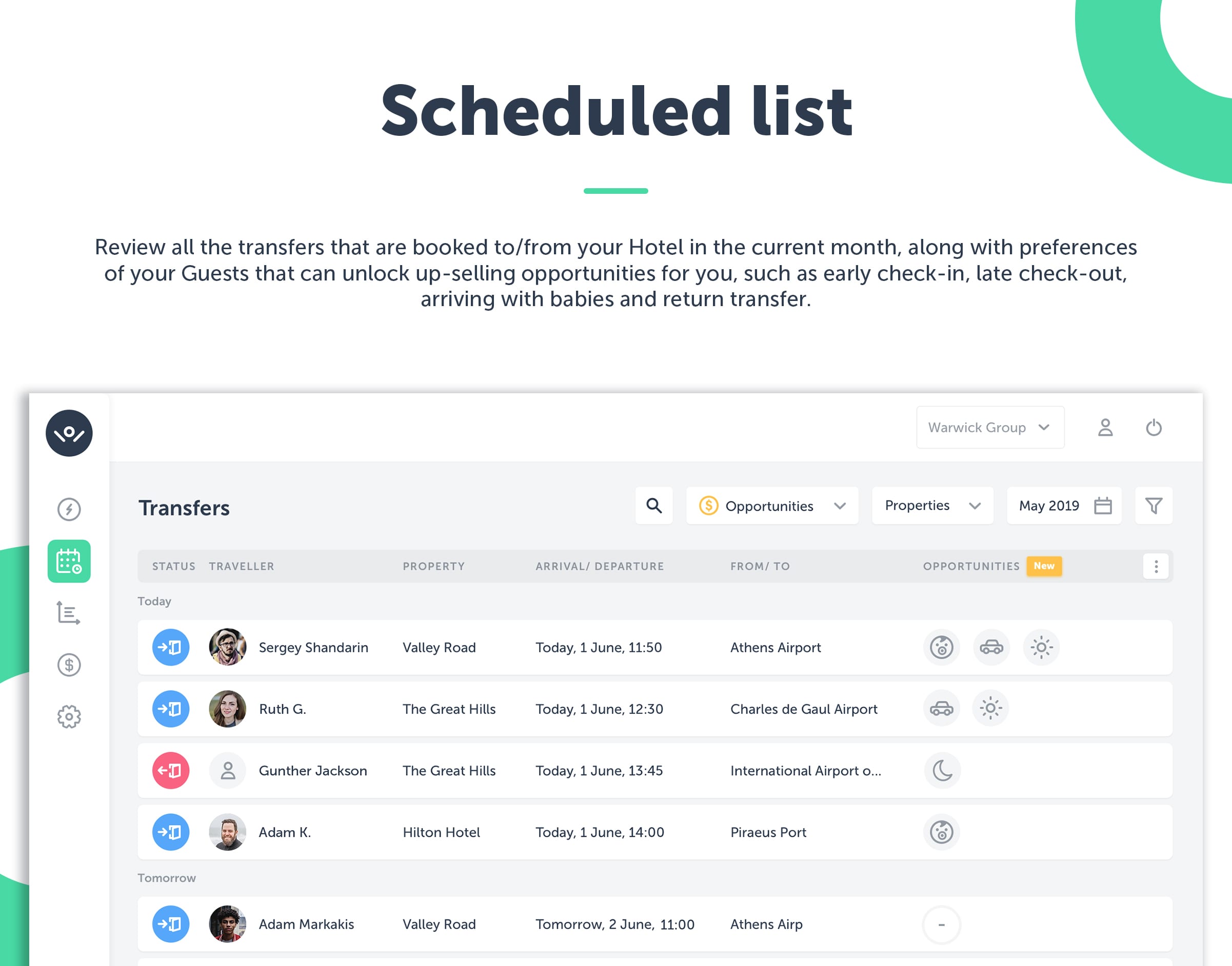 Welcome Pickups for Vacation Rentals
Our fully automated and customised transfer service for vacation rentals operates just like our transfer solution for hotels. It's 100% free for vacation rental managers and is an easy way for you to provide a 5-star guest experience without having to spend any time managing the booking process yourself.
At the same time, our service creates an extra source of income for you and provides you with additional data about guests so that you can further tailor and improve your customers' experience. You can also cut down on operational time by using the "live" transfer view that monitors all of the day's bookings and shows the precise arrival time of each guest so that you're ready to greet them.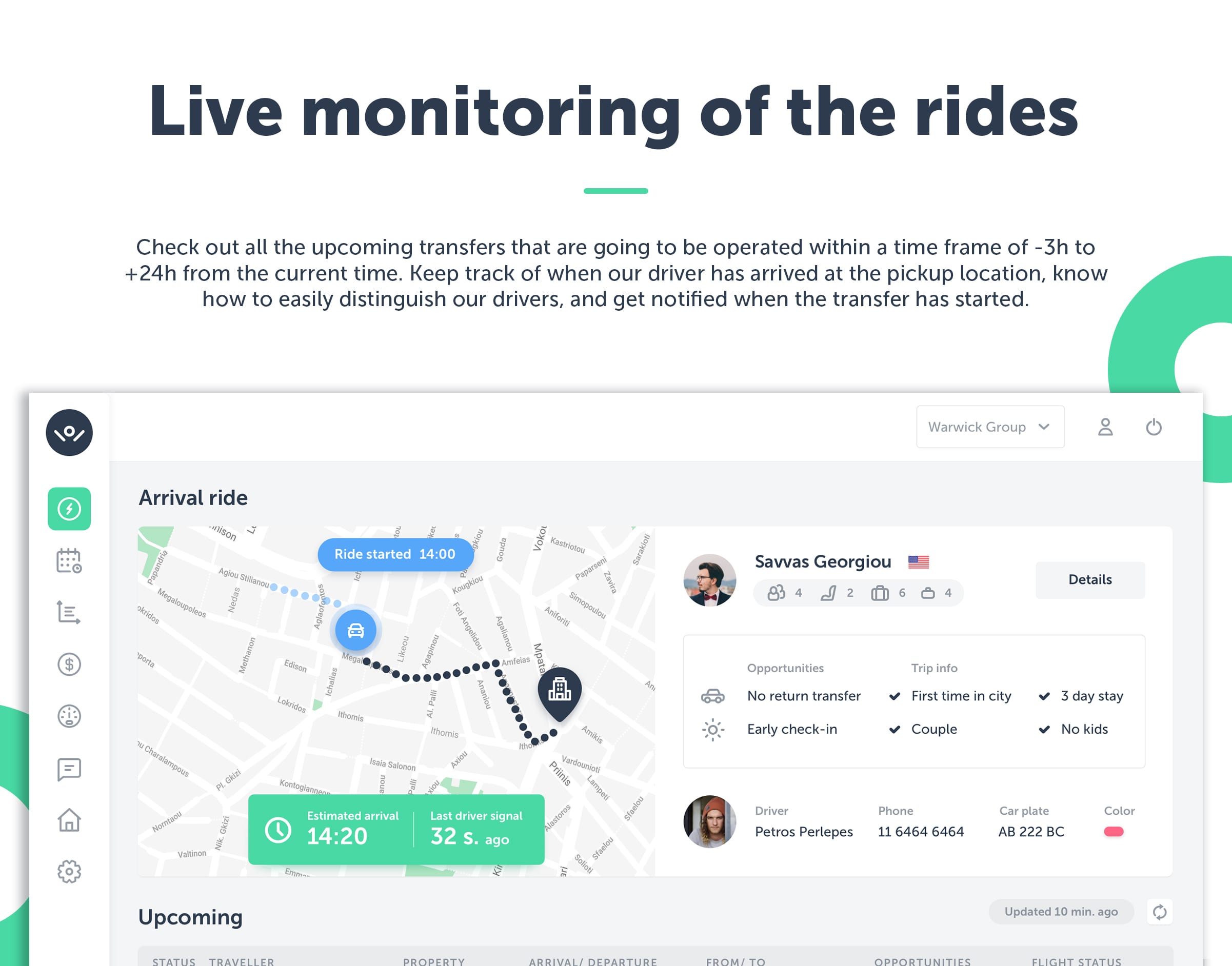 Welcome Pickups for Travel Partners
Apart from working with hotels and vacation rental properties, Welcome Pickups has established partnerships with several prominent companies from other sectors of the travel and tourism industry, including airlines, ferries, ticketing platforms, and online travel agencies. Our travel industry solution offers our partners an innovative way to stand out from the competition by providing personalised 5-star transfer services that elevate customer experience and improve customer satisfaction.

We look forward to meeting you at World Travel Market 2022 in London and working together to help you improve your service offerings and provide unique guest experience opportunities.
If you are not a registered participant in World Travel Market 2022 but would like to hear more about our services, feel free to book a meeting with us regardless. We'd be happy to connect with you!
– 
More about WTM
The World Travel Market is a fantastic opportunity to network and gain industry insights as it brings together professionals and companies from all sectors of the travel and tourism industry.
WTM's unique format gives attendees access to thousands of individual meetings and events, enabling them to develop relationships with an impressive network of travel professionals and key decision-makers within the industry, including tour operators, destination management organisations, hotels, cruise lines, airports, airlines, transport suppliers, ground handling and logistics firms, finance and banking institutions, insurance brokers, retailers, media agencies and many others.
This year, the 43rd  WTM exhibition is focused on consumers' constantly evolving buying habits and travel preferences, and how the tourism sector transformed itself in the past two years to meet the needs of a new generation of travellers effectively.