Paris is known as one of the most romantic cities in the world for loved-up couples. However, did you know that there are also tons of family-friendly activities and places to stay in the exciting city of Paris? From the iconic Eiffel Tower and incredible child-friendly museums to the endless activities in one of the many beautiful parks, there are so many things to do in Paris with kids.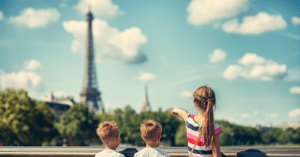 Top Things to Do in Paris with Kids
Making sure you have the best time with your family in Paris is all about research and planning. Luckily, we've done all the legwork for you. Here are our top picks for things to do in Paris with kids.
Disneyland Paris
You can't have a list of the top things to do in Paris with kids without mentioning Disneyland Paris. Just a short train ride from the city centre, Disneyland Paris consists of two parks, but they are small enough to be seen in just one day. This magical place features all your children's favourite characters, plus a few European twists; their American counterpart is missing.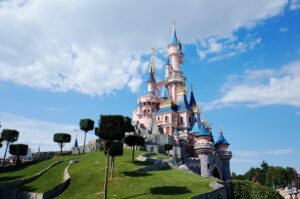 Jardin du Luxembourg
There's no better way to enjoy a sunny day with your family in Paris than at the Jardin du Luxembourg. This beautiful greenspace is like one giant playground. There's a stunning traditional puppet theatre and sandpits for the little ones, pony rides and playgrounds for the toddlers, and a huge fairground and tennis courts for the teens. The kids will occupy themselves for hours in the Jardin de Luxembourg while you sit back and enjoy a famous Parisian coffee.
Ménagerie du Jardin des Plantes
Your kids are guaranteed to go crazy over the primate house, petting zoo and big cats at the Ménagerie du Jardin des Plantes zoo. The small size of this centrally located zoo makes it the perfect way to spend an afternoon in Paris with kids. There's even a Micro-zoo where your older kids can zoom in on thousands of microscopic species in their very own lab.
National Museum of Natural History
If you're looking for educational things to do in Paris with kids, a visit to the Natural History Museum should be at the top of your list. This fascinating museum features an extensive fossil collection, huge dinosaur bone displays and a specifically designed Children's Gallery with exciting exhibits on ecosystems and biodiversity. For the younger kids, the museum also puts on treasure hunts and varied activities to help keep them occupied while you explore this amazing place.
Cite des Sciences
If your children love science, Cite des Sciences should be high on your list of things to do with kids in Paris. This exciting place is the largest science museum in Europe, featuring countless interactive exhibits, daily shows and a magical planetarium where you can marvel at the entire universe. The Cite des Sciences also has a section specially created for children aged 2 to 12, the Cite de Enfantes. Broken down into two age sections, 2-7 and 5-12, the daily performances, child-friendly exhibits and incredibly engaging staff will truly bring science alive for your little ones.
Parisian River Cruise
After a long morning of exploring Paris with the kids, let them rest their little feet on a beautiful river cruise. This is a great way to see a unique perspective of some of the most famous landmarks in Paris. You will sail past iconic sites such as the Louvre, Notre Dame, Musée d'Orsay and, of course, the Eiffel Tower. With tours lasting anywhere from 45 minutes to 2 hours, you can find the perfect tour length to keep your children interested.
Getting Around
Getting around such a large and busy city like Paris can be challenging with little ones in tow. That's why booking your transportation in advance with a reliable and friendly transfer service provider, such as Welcome Pickups, when exploring Paris with kids is crucial. From the moment you land at either Orly Airport or Paris Beauvais Airport, all your transportation needs will be taken care of by a friendly, local English-speaking driver. Welcome Pickups also offers tailored city tours so you can see all the family-friendly sites, on your schedule, with a relaxed and private tour.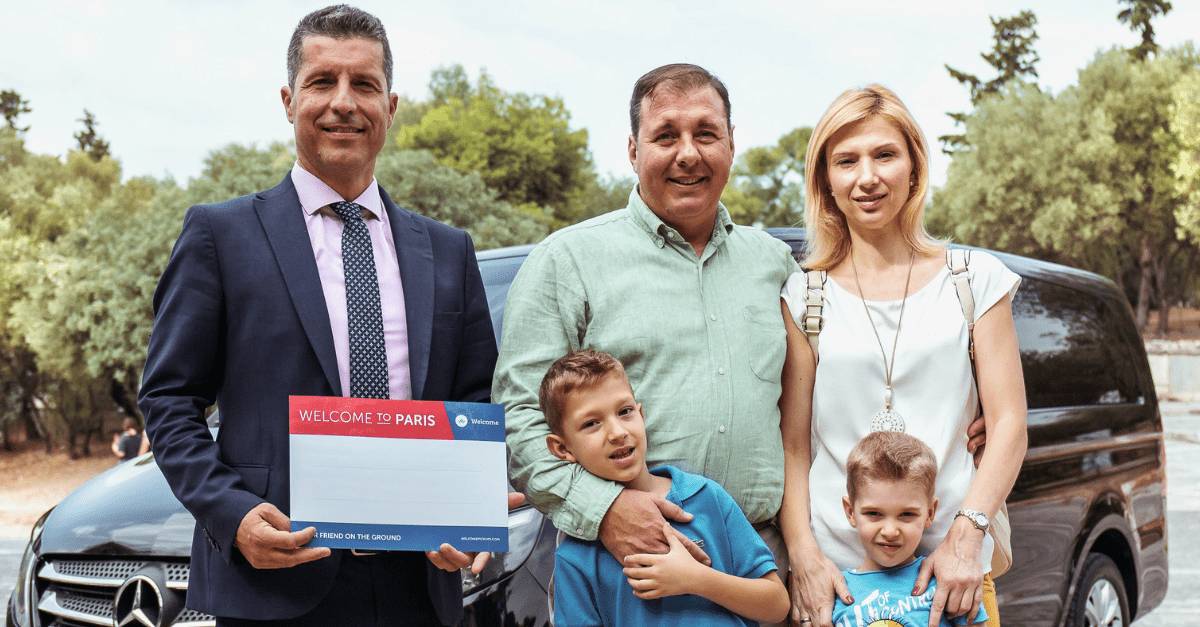 Where to Stay in Paris with Kids
Finding family-friendly hotels in Paris can be a little tricky, but we have a list of the top places to stay that will make the children feel just as welcome as the adults.
Hotel La Lanterne
This chic boutique hotel and spa is the perfect place for a family in Paris to relax after a long day of sightseeing. Hotel La Lanterne has special family packages and suites that even include personalised welcome gifts for the children. Their on-site spa also offers special family massages, where their skilled staff will make both the parents and their children feel totally relaxed and at ease.
ReMIX Hotel
The super hip ReMIX Hotel carries an exciting music theme, making this the perfect place for families with older kids to stay. Along with its incredibly convenient location near the metro, taking you to the city centre in just 15 minutes, and its friendly staff, the reason this hotel makes it to our list of top family hotels in Paris is its large family rooms. You can book a large Family Room with plenty of space for up to 6 guests to spread out.
Jardins de Mademoiselle
This beautiful botanical hotel is located just a stone's throw from the bustling Rue du Commerce. Jardins de Mademoiselle offers two different kid-friendly pools, family-package stays with connecting rooms and a complimentary 1-hour river cruise for the whole family to enjoy.
Dadou & Co
The Dadou & Co Family Room will make your entire family feel like they are at their home away from home in Paris. This 4-person adjoining room features two bathrooms, kid-friendly toiletries and a complimentary private slot at their La Nouvelle Vague cinema pool.
_
With these tips and tricks, you can truly spend a memorable time with your family in Paris. From the boutique family-friendly hotels in Paris to the exciting activities and sites that the whole family will enjoy, you can make this a vacation you'll remember for years to come.