Top-rated Orly Airport taxi service
Although Orly Airport is located just 13 km from Paris, getting to the city from there can take over an hour, depending on which transfer option you choose. Don't waste a precious moment of your vacation waiting in line at the ticket counters or outside for public transport. Instead, take a fast, reliable and comfortable Orly Airport taxi directly to your hotel. 
After collecting your luggage, head through the arrivals hall exit doors and you'll see your friendly driver holding a sign with your name on it. After greeting you, they will lend a hand with your bags and lead you to your pre-paid vehicle. There's no need to panic if your flight is delayed, as all of our drivers receive live updates on your plane's arrival time. 
As you make your way from Orly Airport to Paris, your driver will answer all the questions you have about this exciting city and even share a few local hidden gems with you. With Welcome taking care of all your Orly Airport transfer needs, all that's left for you to do is sit back, relax and enjoy the ride. 
While in Paris, it's extremely easy to find a Paris taxi in the street, by calling a radio taxi company or by walking to a designated taxi rank. However, Welcome Pickups also operate throughout the city and offer competitive flat-rate fees, so we can take care of all your in-destination travel needs.
TRAINED DRIVERS
Hand picked & english speaking drivers
LOW PRICES
Same price as a regular Taxi from the line
FLIGHT MONITORING
Drivers are always on time
QUALITY SUPPORT
24/7 Email & Phone support
How much does a taxi cost?
Night time


(00:00 - 05:00)
FROM ORY TO - GARE DU NORD
FROM ORY TO - GARE MONTPARNASSE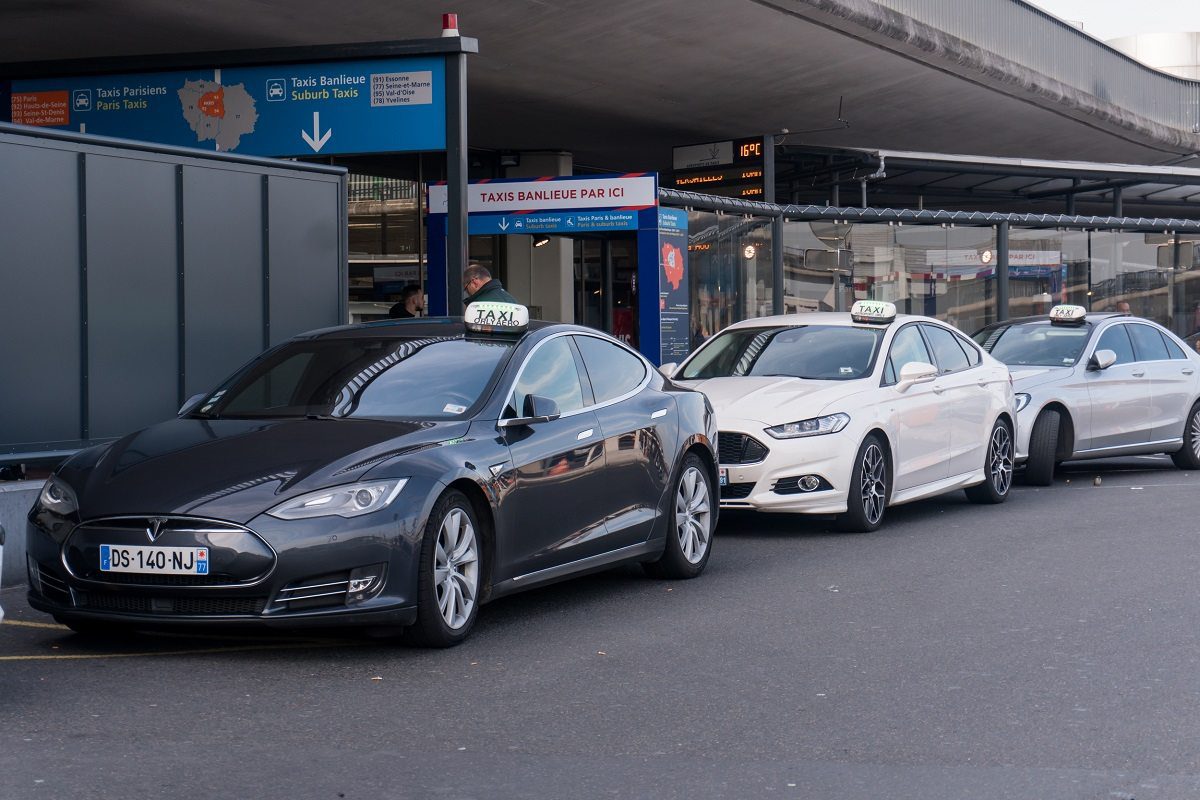 Our Orly Airport taxi fleet
We know that it's important to keep your loved ones and personal belongings close. That's why at Welcome Pickups, we have different Orly Airport taxi sizes to suit every group. If you're travelling in a group of 4 or fewer, you'll enjoy a ride in one of our stylish sedans. Or, if your group is a little larger (up to 8 people), you'll all fit comfortably inside one of our spacious minivans. 
What our customers say about Welcome
Directions for your transfer from Orly Airport
Paris Orly Airport (ORY), more commonly known as Orly Airport, is located just 13 km from the city centre of Paris. The airport operates as the secondary airport for international travel to Paris, seeing over 33 million passengers pass through its doors each year. Your taxi ride from Orly Airport to the city centre will take around 30 minutes.
Your transfer from Orly Airport to Paris will begin by taking Avenue de Paris to A106 in Paray-Vieille-Poste. Your driver will then continue on A106, before taking the A6A/E5 to Avenue de la Porte d'Orléans in Paris. Next, you will take the exit toward D920/Porte d'Orléans from A6A/E5. Finally, your driver will head along Avenue du Général Leclerc, Avenue Denfert Rochereau, Boulevard Saint-Michel and Boulevard de Sébastopol until you reach Rue du Temple. From here, they will take the local roads to reach your hotel.
Paris Orly Airport
Address: 94390 Orly, France
Contact: +33 149 751 515 | Official Website
Is an Orly Airport taxi for you?
Not only is a Welcome Orly Airport taxi safe, reliable and affordable, but we also offer English-speaking drivers, so you'll never have to worry about problems that can arise from miscommunication. Forget about having to haggle with the local taxi drivers or being hit with unexpected waiting times, by booking your Welcome Orly Airport transfer in advance you'll ensure a seamless arrival like no other.  
Orly Airport to Paris taxi fare
Unlike most major cities in Europe, taking a taxi from Orly Airport to Paris has a set-rate fee. A taxi ride to the city centre (left bank) will cost €35 and you'll pay €41 to get to the right bank.
However, it's worth noting that the local Orly Airport taxi drivers may add on additional fees for things such as excess luggage, travelling during major holidays and car type. To secure a flat-rate fee, we recommend booking your Paris Orly Airport transfer in advance with Welcome Pickups. 
The benefits of booking a Welcome Airport taxi
Welcome Pickups has been raising the bar for in-destination travel for years. Not only do we offer the most competitive prices, but all of our drivers speak fluent English, are always on time and put your needs first.
We also offer fully personalised sightseeing packages and lots of travel extras for your convenience. For example, you can pre-book tickets for exciting sites such as the Sacré-Coeur or Louvre Museum and your driver will hand-deliver them to you on the day of your pickup. We want to make sure you make the most out of your trip.