The main airport of Paris is the Charles de Gaulle Airport and it is named after the French Resistance leader Charles André Joseph Marie de Gaulle. It is one of the world's busiest airports, with numerous terminals that host a large number of airlines; budget, domestic and international.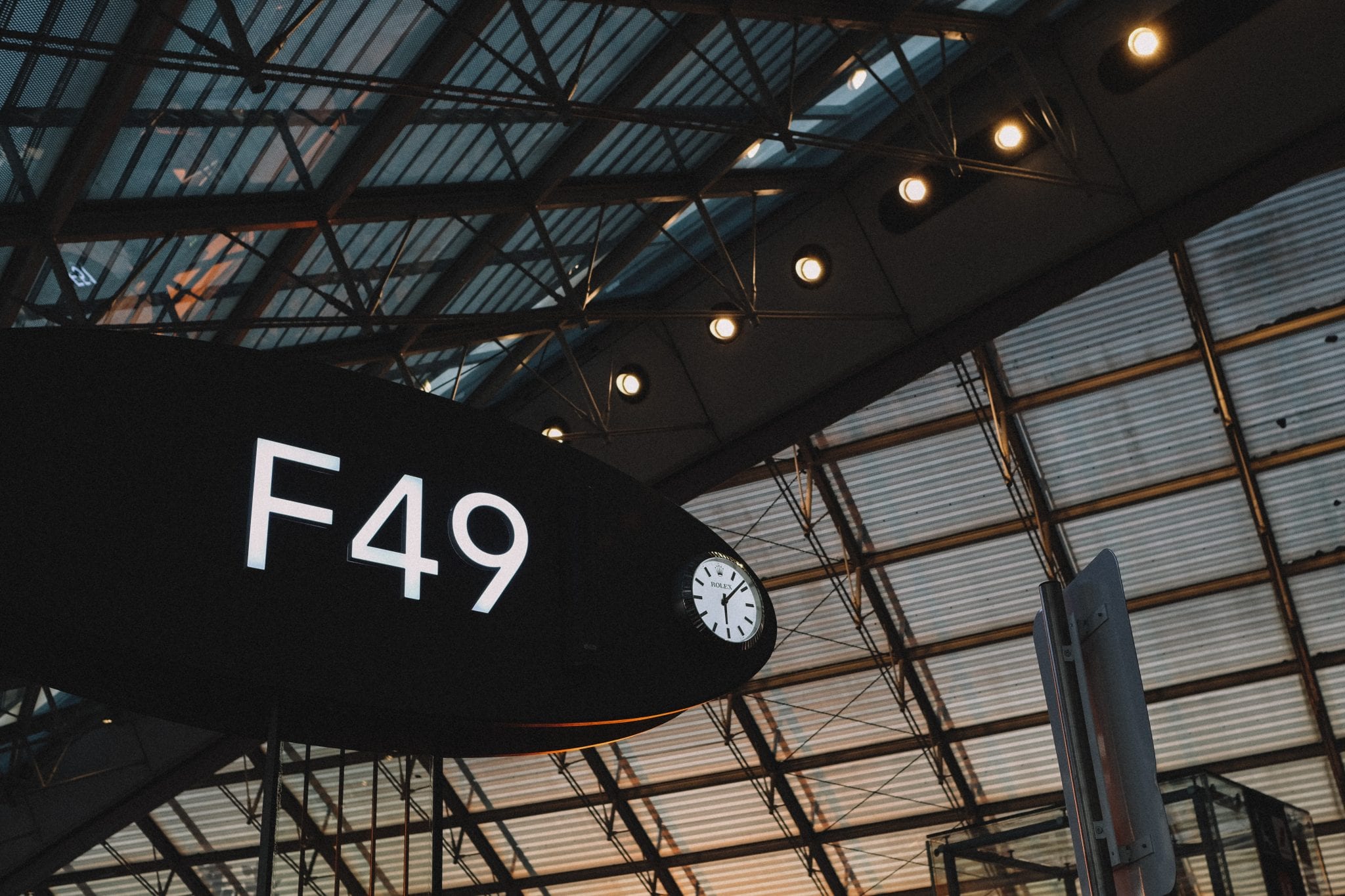 Last minute Shopping 
The airport has multiple terminals, T1, T2 (which contains seven 'sub-terminals') and T3. Therefore, shopping and restaurants are plentiful, so you will be able to kill a lot of time if you have to stay at the airport for a while. There's massive variety both within the departures and outside the arrivals, so on either end, you're guaranteed to find something to your liking! In terms of shopping, there are multiple designer fashion houses such as Gucci, Burberry, Bvlgari, Hermes, Hugo Boss and the like.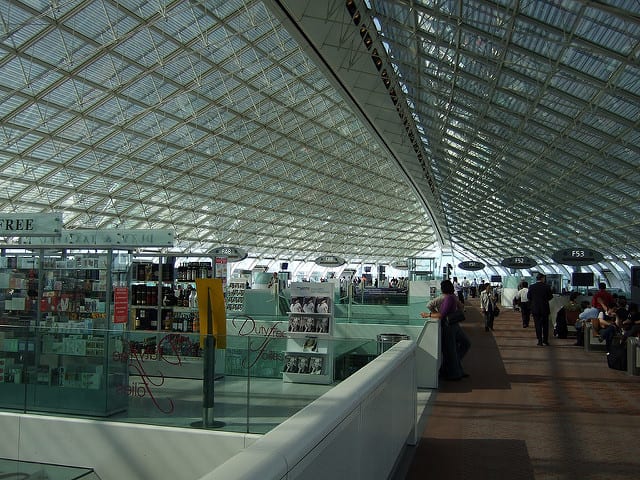 There's also plenty of French stores such as L'Occitane and Buy Paris Collection in many of the sub-terminals. There is also a Disney Boutique located in terminal 2A, which is always fun to look around. Additionally, in every terminal, you can find many 'Buy Paris Duty-Free' stores, if you're after some more lower cost shopping, there's plenty for you as well! There are Marks and Spencers stores located at almost every subterminal, Travel and Co is available in 2F, FNAC technology and entertainment stores located in many terminals.
Taking some Delicious Paris Foodies back home
Luckily, Paris Charles de Gaulle understands that the food you will have to leave behind in France will be one of the hardest parts of ending your trip. The airport provides many tasteful food stores, so you can take a little bit of that great food at home, at duty-free prices! A t the airport you will also find the famous "La Maison du Chocolat", "Ladurée" (for the most amazing macarons!), "Petrossian" (for some beautiful caviar) and "Kusmi Tea".
Is there anything to eat at the airport?
In terms of food options, you can find all the usual favorites for your last French café experience as well as some extras, such as Pret a Manger, PAUL, Brioche Dorée, Exki, Maison Pradier, Bert's and Illy for beautiful coffee, pastries and fresh food options such as salads and fresh juice. So many options! Fauchon is also available for a sweet treat (think pies, pastries and macarons galore).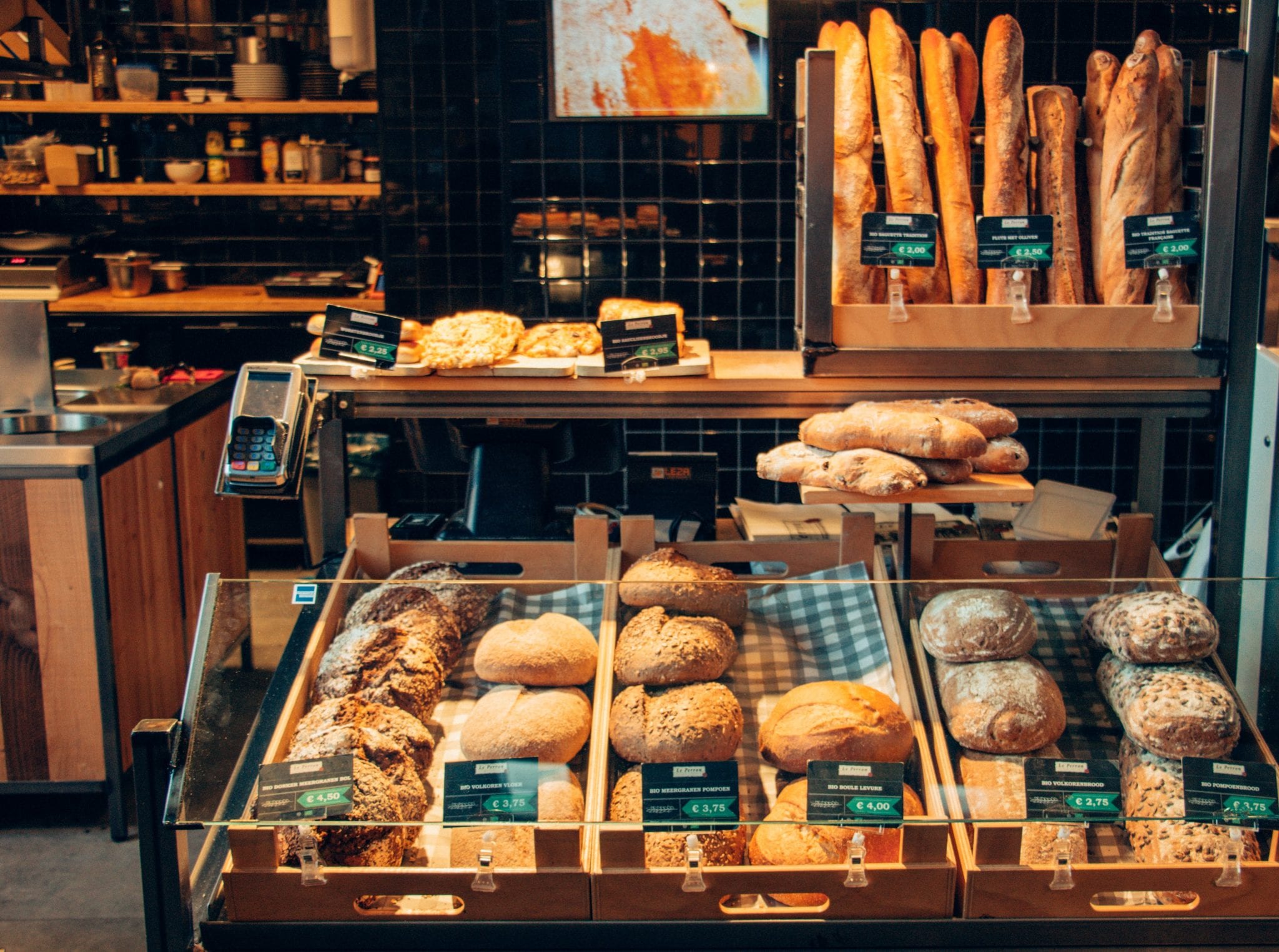 If you're looking for more of a sit-down experience, there's the amazing (yet pricey) Caviar House and Prunier Seafood in 2F, as well as Brasserie Flo, Café Eiffel and Frenchy's Bistro. The airport hosts usual international fast food chains such as McDonalds and Starbucks as well, either one available in the majority of the sub terminals, should you need a break from decadent French food.
Services 
In terms of services, there's no shortage at the airport. You can find all the following available for your visit in most terminals:
Mail services (hello, I'm in Paris, are you jealous yet?)

Multiple ATM's

Foreign exchange services

Toilets and baby care facilities

Rest areas (with couches)

Workstations (with plugs available)

Tourist and general information centres

Smoking areas

WiFi (available for free in all terminals, unlimited. If you pop in your details to connect you'll also find multiple hotspots around France that you can use too!)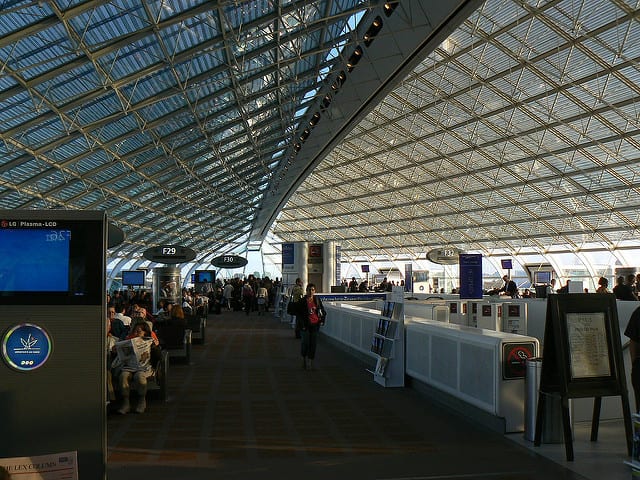 Hiring a Car from the Airport
Rental car companies are available in Terminal 1 & 2 arrivals and F at the arrivals and include companies such as AVIS, BUDGET, EUROPCAR, HERTZ, SIXT, THRIFTY and more. Note that some companies are not available in all the above terminals – ask at the information desk if you have a specific one in mind.
Amenities
The lounges and baggage enquiries vary depending on each airline and general baggage enquiries can be found in 2F. Some extra services such as baggage wrapping ("Safe-Bag") are available in 2A, 2C, 2E and Terminal 3 at an extra charge. If you're feeling a bit stressed from the journey, you can also get yourself a nice massage or facial; spa services are available in 2A and 2C Terminals.
Baggage Storage 
Paris CDG has some baggage storage facilities, and there is a storage facility available at Terminal 2. The baggage is named "Left Luggage/Baggage Storage" operated by ″Bagages du Monde″ and the prices are per bag as follows:
0 to 6h = €6

0 to 12h = €10

24h = €15

2 days = €23

3 days = €31

4 days = €39

5 days = €43
Note that the operating hours of the service are between 06:00 – 21:30 daily, and all bags will be x-rayed and may be searched!
Parking at CDG Airport
There are drop off areas for all terminals – but note that these are no-wait areas. For parking, the buildings are located adjoining the terminals, so they are only a few minutes walk to the terminals. Be aware that if you are parking for a reasonable amount of time this can be rather expensive. Keep a close eye on the clock – up to 10 minutes is free, but you will be charged 1€ for 11 minutes and 50c for each minute after that. If you're over an hour, you can expect to be charged a 25.50€ fee. Rates vary if you tend to stay longer in the parking area, so you might want to consider a monthly subscription.
Layover at Paris Charles de Gaulle Airport
If you need to spend a night at the airport and you're wondering whether you'll be able to, have in mind that the airport has strong security, but they are very accommodating of those who wish to stay at the airport. Although there are no strict areas for sleeping in the airport, it is best to stick to Terminals 2E and 2A, as they have the best seating options. There are even couches in 2E that will provide you with the best sleep as possible in an airport. Make sure you take warm clothes and a mask – the airport is cold and bright, even at night.
Can I shower at the airport?
There are no showers in the airport, however, even if you are travelling economy you can purchase a pass for an airport lounge and many of these do contain showers! There is also a motel situated inside the airport who offer 'shower only' packages at 15€ – see 'Yotelair' below *NB these services can only be accessed by those who are flying out of the EU.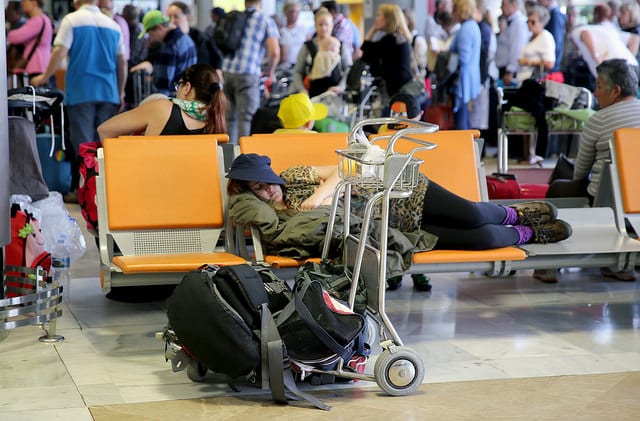 Are they any Hotels near the Airport?
There are sleeper cabins available for those wanting to have a better sleep in the airport – they are located in Terminal 2E – again the best place for an overnighter. The airport offers one internal hotel, and several low-cost motels that are close, if you fancy getting out of the airport. Check out the following options if this suits you better:
YOTELAIR Paris Charles de Gaulle
In transit customers only. Shower or room packages available – located in Terminal 2E and you can pre-book the rooms by the hour or for a full night.
Budget hotel located a 2-minute walk from Terminal 3 – you can take the CDGVAL metro to Terminal 3 to lower the walking time, too!
Another budget hotel, 5 minutes' walk from Terminal 3. Nice and convenient with all you need for a short stay.
Located 2 minutes from Terminal 3, much like the others the hotel is a good rate with all the essentials and is nice and close.
Can I go from the Airport to the Centre of Paris?
If you don't want to stay at the airport but you don't have much time, the best option is to get to the city centre and hop on a Paris city Panoramic Bus. These tours will help you get a glimpse of Paris in a couple of hours and you don't have to fork out too much to enjoy the experience. Paris is a big city and if you only have a short amount of time it will be hard to see it all on foot or by metro, so why not make it easier on yourself?!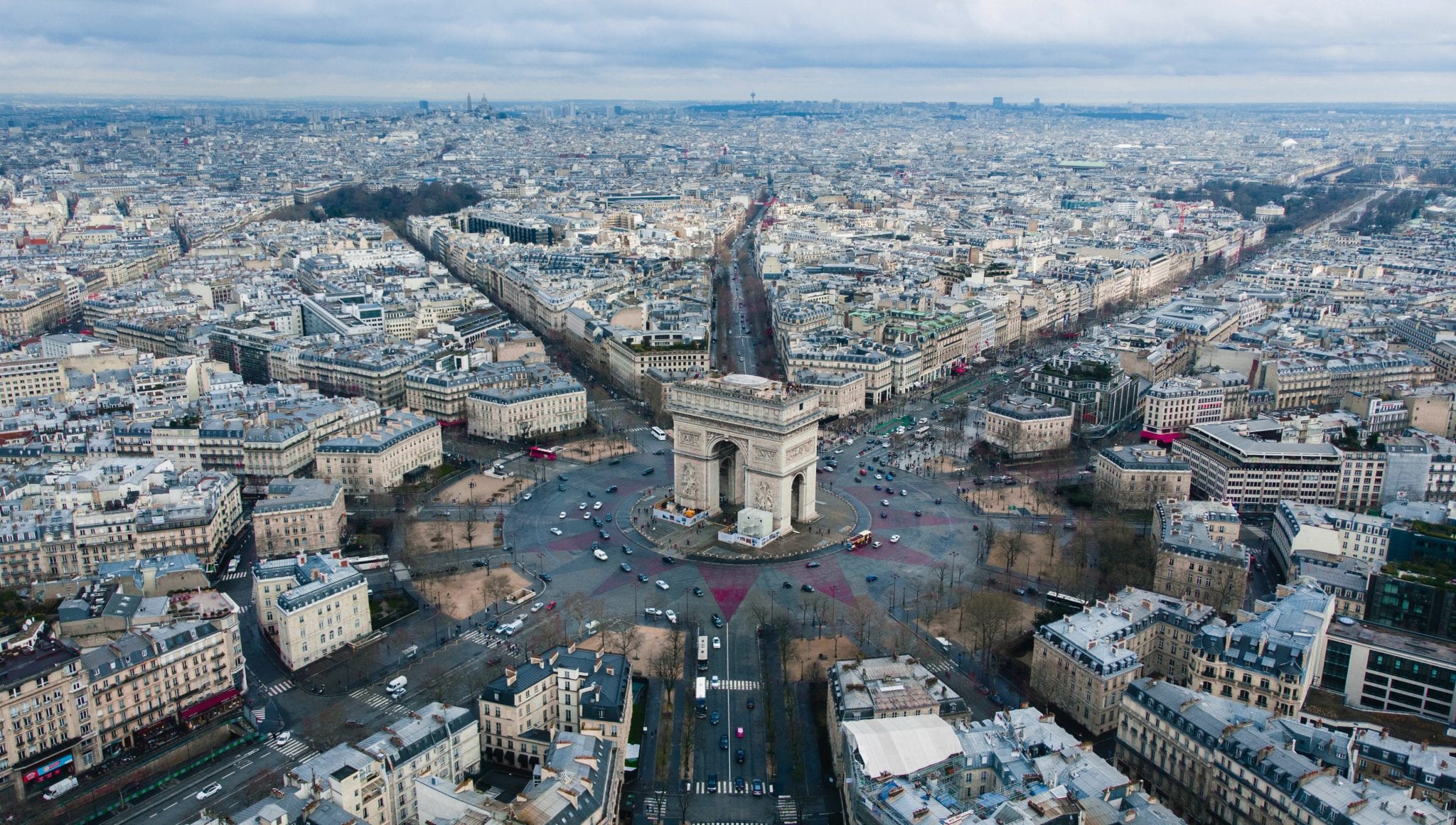 Welcome offers some great options to see the city if you are short on time as well as giving you a safe, reliable and comfortable transfer from the airport. This will not only halve the time you spend getting around but will combine your travel time into more time seeing the sights! Our driver will provide useful information and facts while showing you all the major attractions in the city – a great option for those who want to get the most out of their layover or to help you get acquainted with the city on your arrival. You can choose from the Best of Paris in 2 Hours, Half-Day Sightseeing in Paris, or, if you're stuck overnight, check out the Paris by Night Tour.  There's plenty of options for those who want to get the most out of their layover when booking with Welcome!