Visiting Greek islands by boat
Many people will be coming to Athens to then continue on their journey to one of the beautiful Greek islands and enjoy the sparkling deep blue seas. This is likely to be the case if you're planning on visiting one of the smaller islands in the Aegean which do not have public airports. And of course, the most beautiful way to travel to your destination is to take a ferry over the sapphire blue sea. If this is your plan, you'll be coming to Athens' seaport of Piraeus. 
When you arrive at the port you'll need to find your gate that your ferry departs from. If you've booked your tickets in advance it will tell you which gate you leave from. The gates are numbered E1-E12, with the train station being closest to gates E5, E6 and E7- turn right as you exit the station and right again to cross the road. It is a very busy port, servicing over 20 million passengers a year, so it's really important to plan ahead. Ferries also have the option for vehicle or foot transport. If you're going with a vehicle, you'll need to arrive with plenty of time before departure to alight and be directed to your internal garage. Boarding by foot is a lot easier but the crowds tend to be quite large and queues are not always orderly. At the gates there are plenty of seating shelters to escape the hot sun.
Useful Tips 
Eating at the Port
Most ferries have food and drinks on board, however, the produce retails at the higher, captive audience price. Whilst waiting at the harbour you can find small kiosks at the port which sell a range of coffee and water bottles, as well as light snacks and some food. For something more substantial, there are a number of food outlets across the main road- 'Akti Miaouli'- from the port. The chain cafe/takeaways such as Everest, Brothers and Gregory's will be a good place to get a reliable coffee, sandwich or pie of choice. Nearby you can find many eateries retailing souvlaki or gyros in typical pork or chicken meats. There are also a few sit down taverns to eat in the area for a fuller meal if you have plenty of time.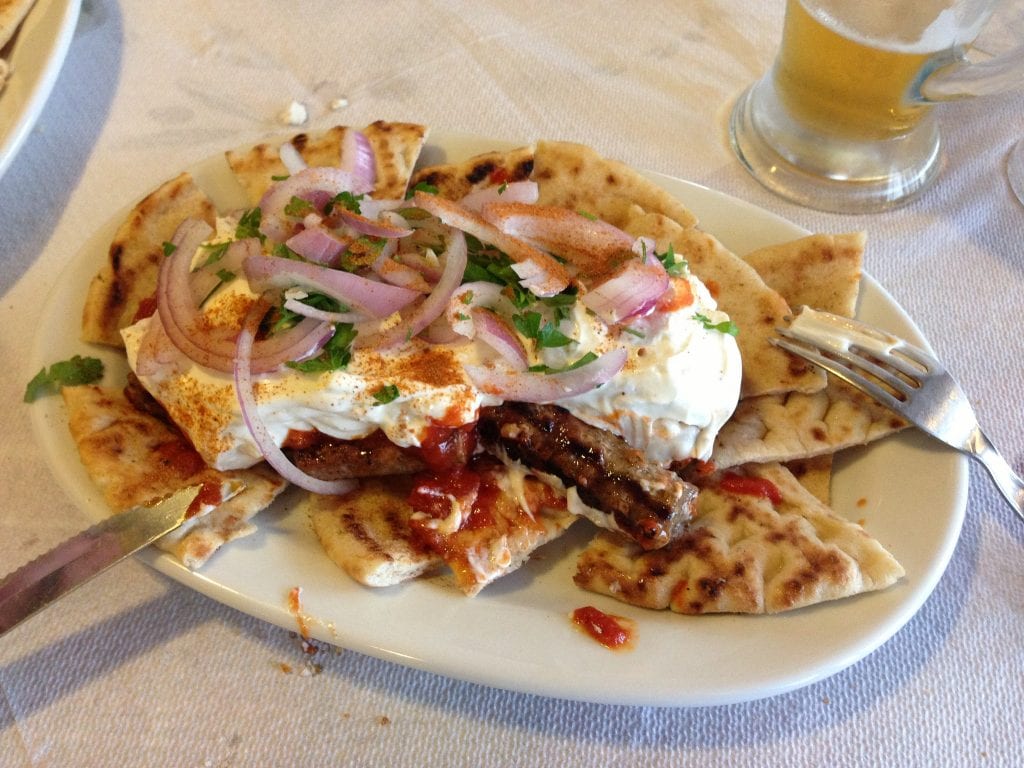 Tickets Booking
It is likely you'll purchase your tickets ahead of time when travelling in Greece. However, you may decide last minute to travel to a specific island that takes your fancy for a few days, in which case you'll need to get your tickets separately. For the smaller ferry trips, it is possible to grab tickets at the port from the small ticket office. Otherwise, a travel agent company, which you can find across the road or in the centre of Athens, will be able to assist you in acquiring tickets. As the port can be a very busy place, it is generally advisable to give yourself at least an hour before setting sail, especially if you're travelling with a vehicle and are new to finding your way around.