Where to Find Family-Friendly Beaches in Kos
Kos is the third largest island in the Greek Dodecanese island chain, so it has plenty of breathtaking shorelines to choose from. However, we know that as a family, you want a well-equipped beach, with activities to keep the little ones happy, delicious food that everyone can enjoy and stunning scenery to help the adults relax and unwind, and these can be a little more tricky to find. But don't worry, we've put together a list of the top family-friendly beaches in Kos so you can get the most out of your family holiday on the island.
Spend the day enjoying the luxury resort life at Tigaki beach. Locals have been enjoying the beauty of this organized beach for years, and it's an absolute favorite amongst young families. Tigaki has recently been awarded the European Union Blue Flag for it's pristine, turquoise blue waters, just perfect for little swimmers to enjoy. Because of the perfectly calm waters, there are also many water-sports and occasionally inflatables for the little ones to enjoy while you sit back and soak up the sun in peace. When the family gets peckish after a day of fun in the sun, there are a couple of beach bars for you to enjoy a hearty lunch or a few tasty snacks. Tigaki is a family friendly beach that truly has something to offer for every age.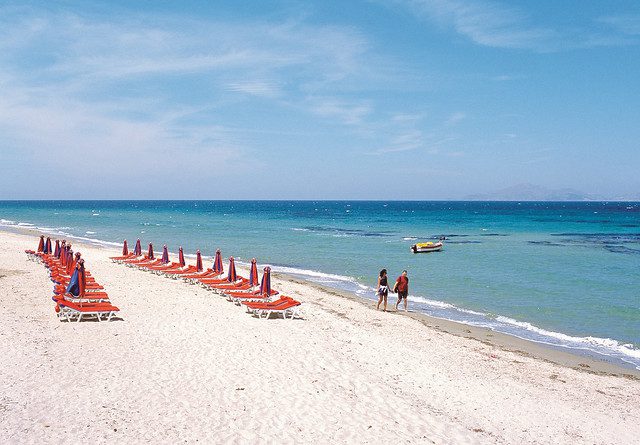 This 3-kilometer long beach truly has a space for every beach lover's taste. From hyper-organized sections filled with beach chairs, umbrellas and water-sports, and activities, to quieter, more secluded areas, perfect for a power nap in the afternoon sun. Kardamena is truly a picturesque paradise with its white sand, calm blue waters and lines of shaded sand dunes for when the little ones have had enough sun. If you're searching for the spot where every member of your family will have something to enjoy, then Kardamena is the family-friendly beach for you.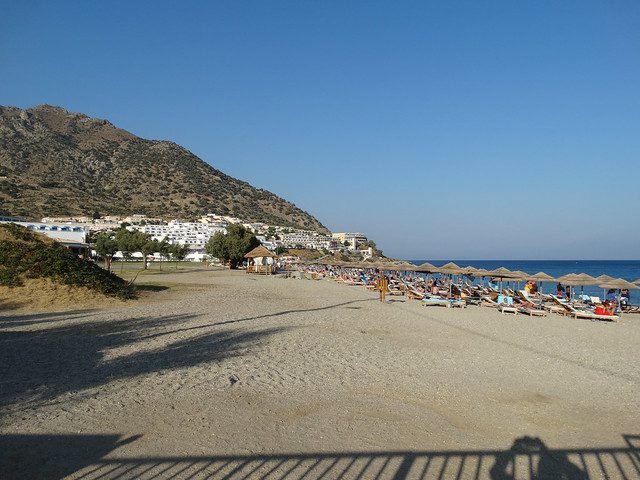 Camel beach gets its name from the unusual rock formations that shape its shoreline into the shape of a happy camel. Although this unusually shaped beach is a little tricky to find, it can be easily reached by car. Located just 2km away from Kamari in Kefalos, Camel beach is one of the most relaxing and secluded beaches on the island. However, they still have all the amenities such as umbrellas, beach beds, water sports, and a beach bar, for your family to feel comfortable. Thanks to the unique rock formations and glass-like waters of this family-friendly beach, it's the perfect place to teach the little ones how to snorkel and introduce them to the magical underwater world that calls Camel beach home.
If you find it a little difficult to keep the kid entertained on a long beach day, then Agios Stefanos has got you covered. Spend the morning relaxing in the sun, splashing around in the refreshing turquoise waters and sipping on something cold. Then, in the afternoon, take the little ones to explore an ancient church located just steps away from the shoreline, filled with an interesting history and a mysterious past. Thanks to its stunning surroundings, well-equipped beach, and soft golden sands, Agios Stefanos is one of the most photographed and popular family-friendly beaches in Kos.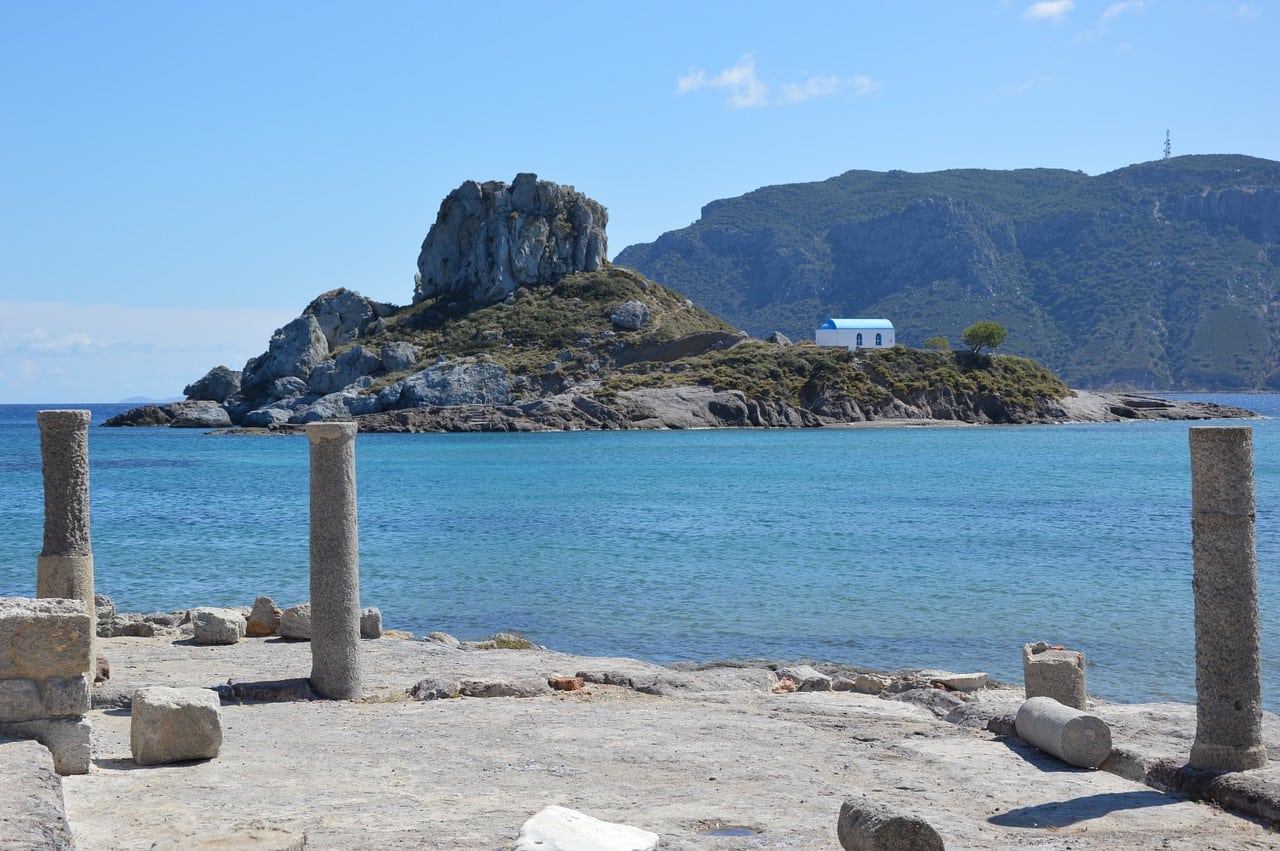 Well, the name says it all. This idyllic beach is nestled on the very southwestern coast of Kos and has truly earned the title of Paradise. The fine white sand, shallow and calm waters, and well-organized water activities make this one of the very best and safest family friendly beaches on the island. Paradise beach is always full of excited visitors working on their tan, playing in the water or simply enjoying some delicious Greek food in one of the many taverns and cafes that line the sandy shore. After you've filled the bellies of the young ones, enjoy a moment of serenity with your partner as you watch the spectacular sunset over the glittering Aegean Sea.