Sometimes the best way to know a place is to do as the locals do. Straying away from the tourist hot-spots and noisy beaches, to explore a more raw and cultural side of a new destination. Luckily for you, Mykonos is absolutely full of fantastic hidden gems. Virgin beaches, local eateries, breathtaking sunsets, wonderful artwork, and open-air cinemas… Walking down any one of the picturesque streets will bring you upon countless local treasures.
Are you tired of the bustling public beaches in Mykonos, filled with beach chairs, loud music, and volleyball? Well, this hidden gem in Mykonos may be just what you're looking for. Agios Sostis beach is hidden away in the far north of the island, but is reachable by car, despite its hidden location. This practically virgin beach is the epitome of calm and relaxation. You can spend the day lazing around on the soft golden sand while listening to the waves gently lap against the shore. Not only is this beach one of the most beautiful in Mykonos, but it also has the calmest and clear waters, making it the perfect swimming and snorkeling spot.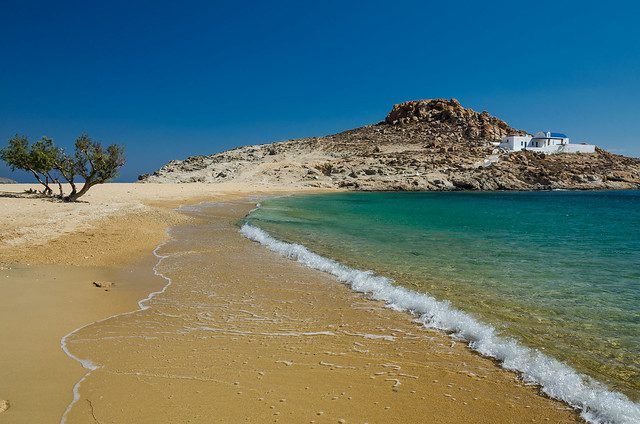 Nestled in the towering cliff over Agios Sostis beach is one of the most picturesque restaurants on the island. This family-run tavern is the perfect place for hungry swimmers to load up on food after a long day in the sun. There are no signposts to Kikis Tavern, and no phone to call ahead and book, so this is truly one of the most undercover hidden gems in Mykonos. They cook most of their food outside on a large charcoal barbecue, so the best way to find this restaurant is to sniff it out. You can enjoy an expansive menu of freshly grilled fish, select smoked meats and grilled steaks. The food is served in large portions and at very reasonable prices. Be sure to enjoy your meal on the shaded patio, where you can gaze out over the glittering sea while you savor every bite.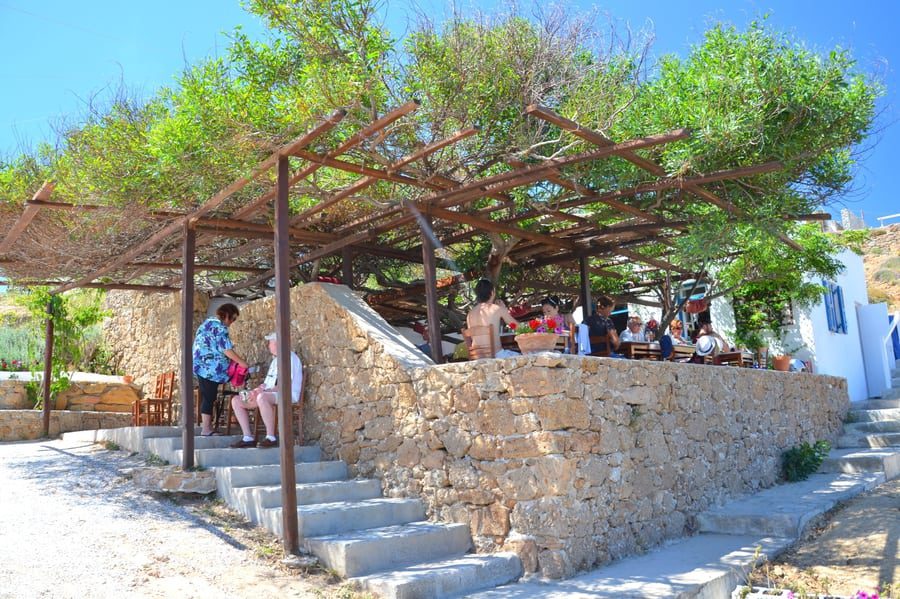 What could be better than enjoying a bag of warm, buttery popcorn while watching a classic movie under a sky of sparkling stars? Cine Manto is an open-air cinema tucked away in the very heart of Mykonos. The smell of the popcorn will take you right back to your childhood, while the surrounding tropical trees will remind you that you're on a stunning Greek island. Most of the films are shown in their original language with Greek subtitles, however, some kids films may be shown in Greek, be sure to check before booking your ticket. No matter what your age, if you love movies, Cine Manto is one of the must-see hidden gems in Mykonos.
Mykonos is known for its old, beautiful lighthouses. Many have been made into museums and are frequented regularly by large groups of tourists. However, not many people know about our next hidden gem in Mykonos, Armenistis lighthouse. Dating back to 1891, this picturesque lighthouse is actually one of the most interesting in the Cyclades. Following the winding trail up to the lighthouse can be a bit of work, but seeing the intricate detailing in the turbine and the picturesque surroundings is well worth it. You can also see the old mechanism that powered this lighthouse in the Aegean Maritime Museum in Hora, another wonderful gem in Mykonos. Be sure to stay by the lighthouse until sunset, when the sky explodes into pinks, purples, oranges and reds. One of the most beautiful sunsets in Greece.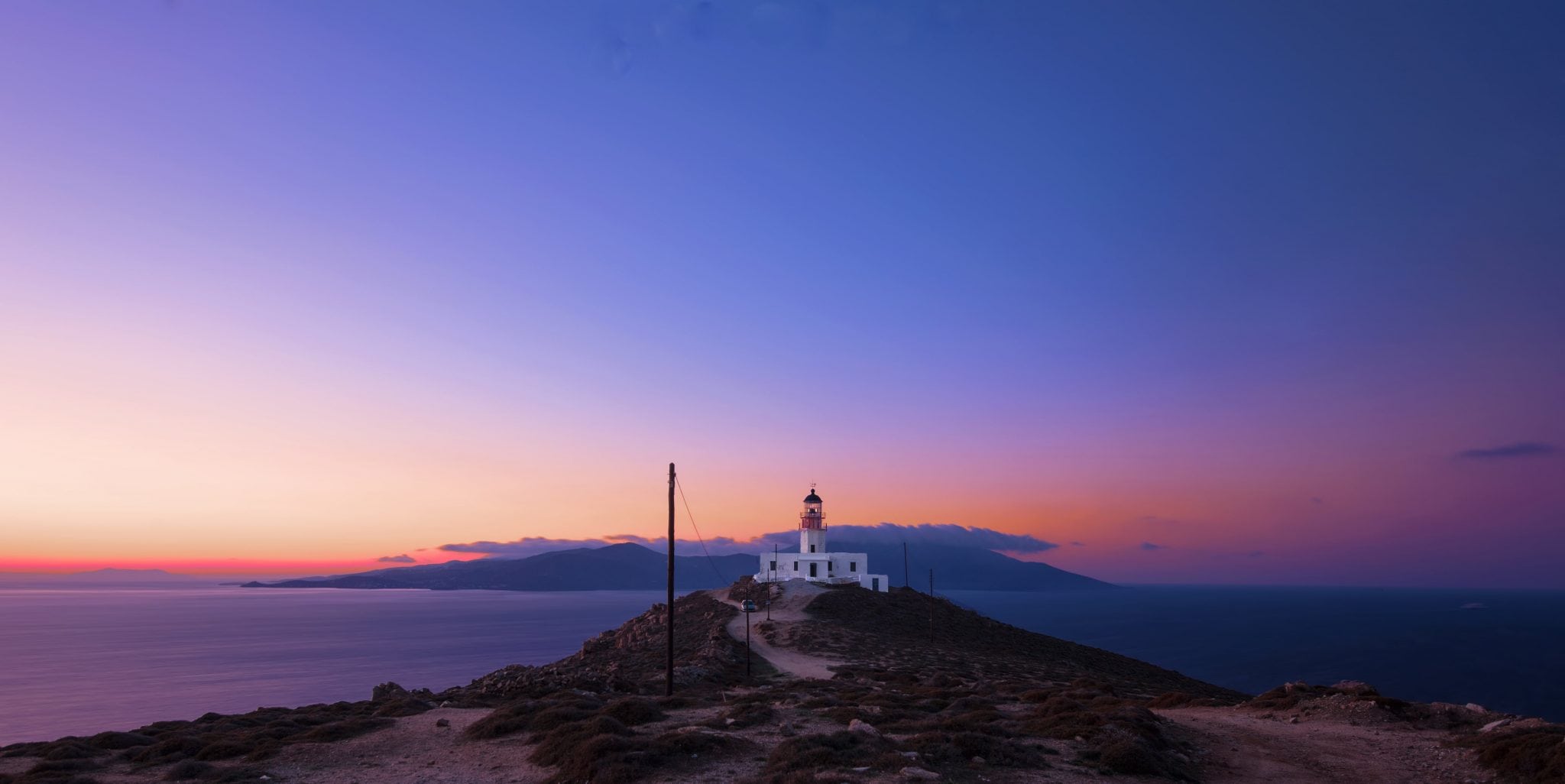 A trip to this beautiful island wouldn't be complete without a touch of culture. If you follow the winding streets down to Goumenio Square, you'll see the Minima Gallery sitting proudly just off the main plaza. This spectacular gallery is located inside a quaint little white-wash house, but don't let it's size confuse you, Minima is packed full of some of the worlds best artists. Works from Austria, New Zealand, Germany and even local Greek artists are all hanging on the walls of this small house. From abstract paintings to realistic sculptures, this wonderful gallery has it all. As their collection changes extremely quickly, Minima Gallery is definitely one of the hidden gems in Mykonos that you'll want to return to time and time again.