Fiumicino airport is Rome's largest international airport. It receives flights from across Europe, the USA, North Africa and the Near East. It has 4 terminals- T1, T2, T3 & T5. T1 and T3 are the major operators at the time of writing. Schengen area and domestic flights are handled by all Terminals, and most budget flights operate from T2. Your boarding information should indicate which Terminal your flight will depart from. An airport of this scale and size can become crowded, and Fiumicino is not known for being well organised. Therefore it could be quite disorderly and stressful at times, so it would be wise to plan ahead. This guide will provide you with all the necessary information to pass through with ease.
Arriving at Fiumicino
When arriving into the airport, past the excellent window view of the Mediterranean sea, you will likely enter through Terminal 1 or 3. Security can take a long time when passing through, especially at peak times, so you may have to wait. There is free unlimited access wifi if you wish to use it whilst waiting. Simply log on to "Airport Free Wi-Fi". It is also a good idea some water on hand, particularly in the middle of summer. Stuck amidst a large crowd in summer can get very hot.
E-passport gates have recently become available for passengers travelling from the USA, alongside those from the EU. When passing through security you'll find a number of luggage carousels. There are also many ATMs and money exchange/bank services. However, you may want to obtain your money elsewhere, so you can avoid paying the service charges. There are also multiply lost and found desks, an information point, trolleys and a prayer room. You can find some restaurants and cafes on exit if you just can't wait to get into the city for a pizza!
Departures from Fiumicino
Once your holiday is over, you will need to organise your departure. If needed, there are free shuttle buses running every 15 minutes between the hours of 05:00 am and 01:00 am throughout the terminals. Outside of these hours it is possible to request the bus via intercom at the shuttle stops. It is best to arrive at least 3 hours ahead of departure time if your flight is non-Schengen. Arriving 2 hours ahead is fine when flying within the Schengen zone. Check-in often has long queues, so having plenty of time will avoid unnecessary stress.
Security at Fiumicino is also known to take a long time. Sometimes as long as 90 minutes, so be well prepared to avoid disappointment. All the expected facilities are available in departures, such as cash machines, a pharmacy, special assistance, many toilets and a VAT refund desk. Through security, there are a couple of restaurants and a large variety of shops. These cover all kinds of products, from in-flight basics to luxury and duty-free shopping.
City Transfer from Fiumicino
You may want to consider your transport options to and from the city centre and Fiumicino.
Welcome Pickups
We at Welcome Pickups are there to support you. For the price of a regular taxi, you can be personally greeted and assisted by your hand-picked driver. You will then head on to your destination via a mini-tour: highlighting the sights that make Rome unique. Fixed-fares cost 48 euros and can all be booked in advance to make your transfer easy comfortable.
Train
There is a train station on site that has two lines- Leonardo Express or the Regional FL1 train which can take you to the Roma Termini city centre station. Prices are between €8-€14 per ticket.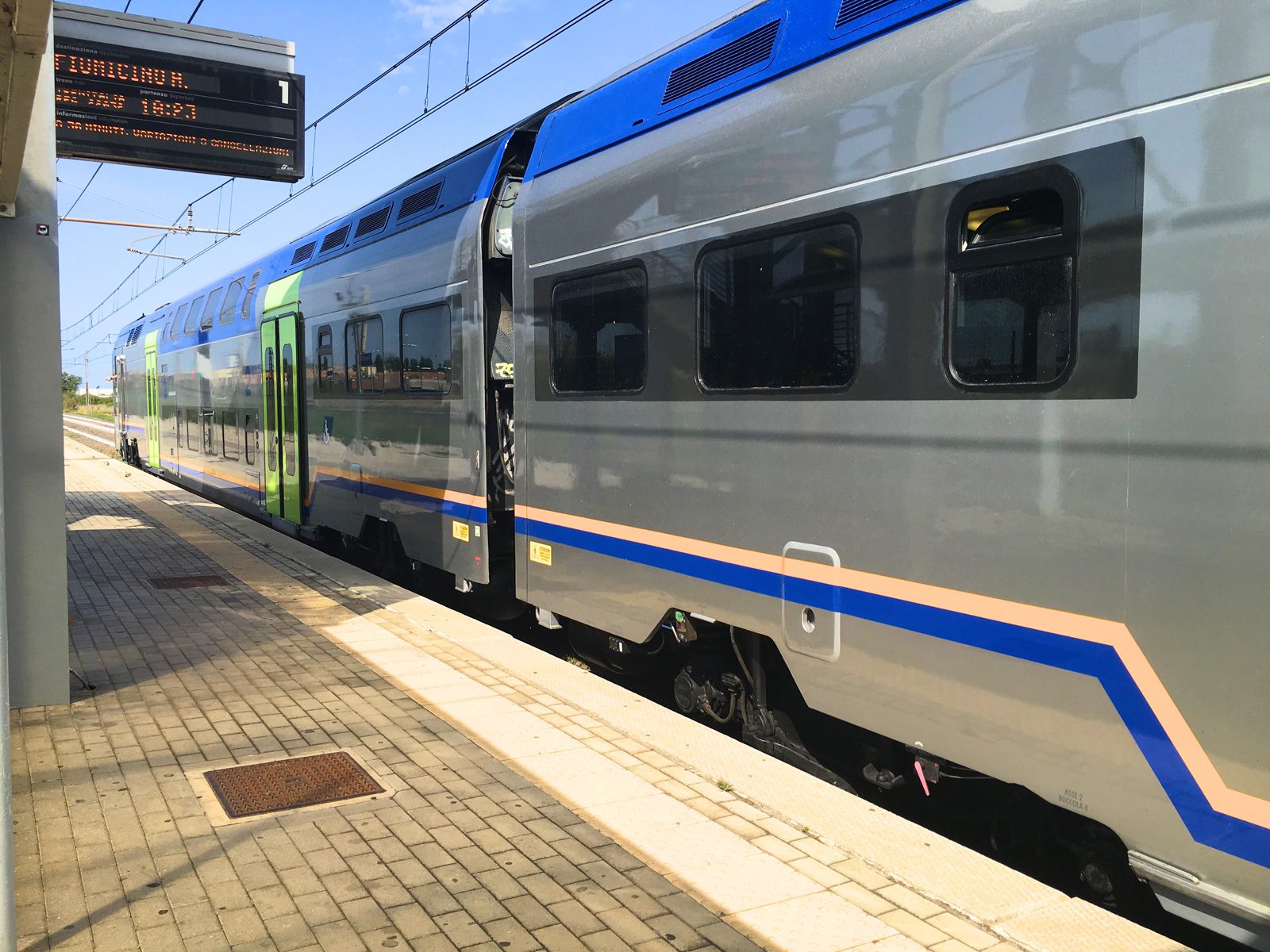 Coach
A coach can take you to Termini station and prices start from around €12. There are a number of operating companies, and T.A.M. Srl also stops at Ostiense station.

Car Hire
You are maybe thinking of this if you are planning on travelling beyond Rome. However, it is not recommended if you're planning on just staying in the city. Especially if you aren't used to Italian traffic.
Once you have mastered and successfully navigated Fiumicino, you will be sure to have an amazing time in Rome. Buon viaggio!