The Top Places to go Shopping in Kuala Lumpur
Kuala Lumpur is filled with shopping spots of all shapes and sizes. From impressively large megamalls and 'Westernised' shopping complexes, where you can find all of your home comforts, to vibrant street markets, this city has no shortage of retail therapy. Whether you're looking for a local bargain, designer labels or some of the top food in town, we have a list of the very best Kuala Lumpur shipping spots, so you can shop until you drop.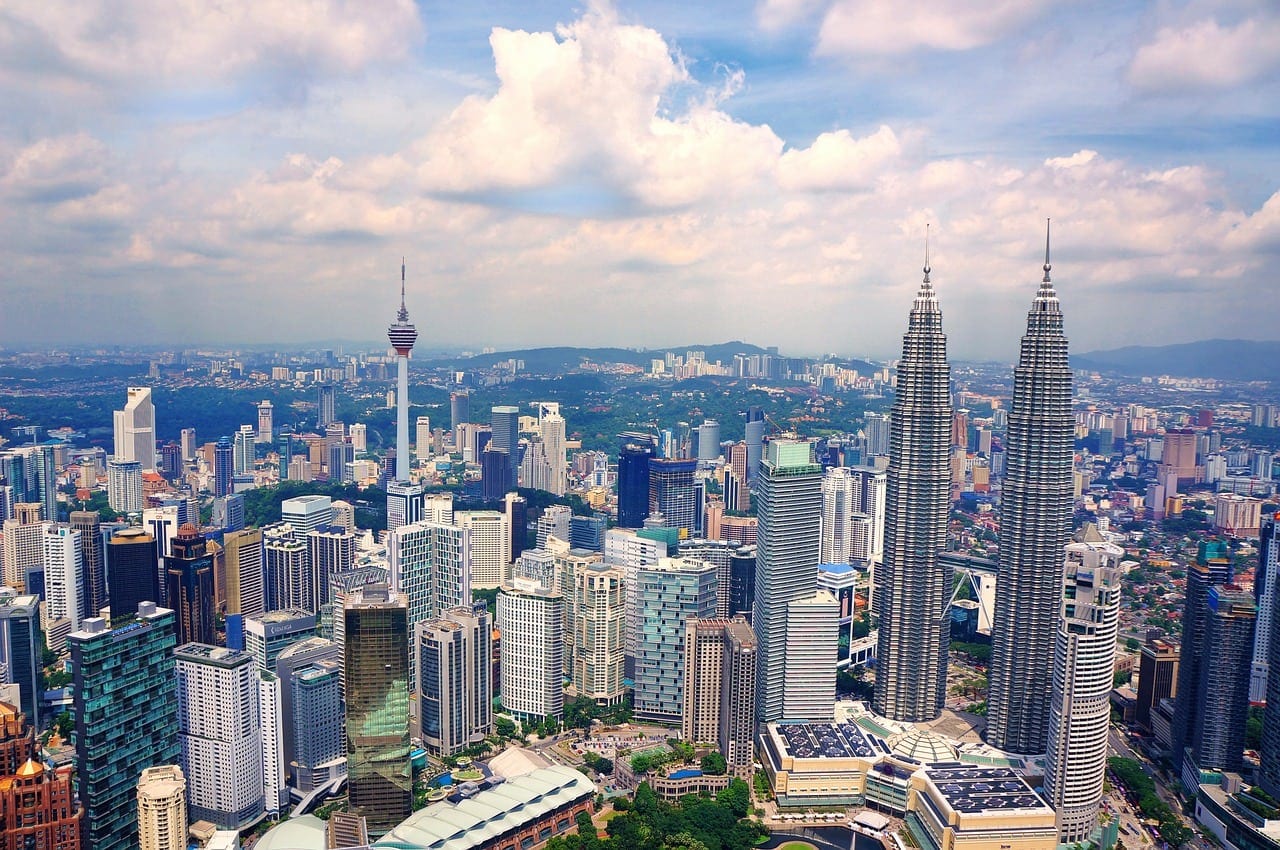 Pavilion KL
Mention shopping to anyone in Kuala Lumpur and they will point you in the direction of Pavilion KL. Not only is this one of the most famous shopping malls in the city, but it's also one of the biggest. With over 450 retail outlets, set over 7 floors, there's an endless choice of designer clothing, stunning jewellery, on-trend homeware and high tech electronics. After getting your fill of the high-end stores, you can enjoy a delicious lunch in one of the many fine-dining restaurants or cafes, watch a film at their state of the art cinema or relax in their Seventh Heaven spa.
View this post on Instagram
All of the goods and experiences found at Pavilion KL are definitely of International quality but be warned, they also come with an International price tag. For luxury shopping and top-notch entertainment, Pavilion KL is one of the best Kuala Lumpur shopping spots.
Berjaya Times Square
Las Vegas has one, Dubai has one, even Hong Kong has one, and now Kuala Lumpur. We're talking about a giant roller coaster attached to a shopping mall. That's right, at Berjaya Times Square you can shop to your heart's content, then have it leaping out of your chest as you rattle around on an exciting roller coaster. However, the thrills don't end in the on-site theme park. With over 1000 stores filled with bargains from a plethora of well known and new brands, the fun never ends. This shopping mall isn't quite as luxurious as some of its competitors, but you won't find higher quality bargains anywhere else.
View this post on Instagram
Berjaya Times Square also has a dedicated food court, a laser tag arena and an IMAX cinema, so when you're done bargain hunting, you and the kids can enjoy an afternoon of fun.
Starhill Gallery
Nothing says glitz and glamour like Starhill Gallery. Impeccable displays, ambient lighting, luxuriously carpeted floors and soothing jazz music, this is truly a red carpet shopping experience. Connected to the 5-star JW Marriott hotel, it's no surprise that Starhill Gallery is the epitome of luxury retail. This stunning shopping mall is carefully set out over 7 floors, each with its own theme. The Indulge floor is filled with fashion-focused designers, the Adorn floor with homeware and jewellery designer labels and the Feast and Relish floors feature a decadent spread of fine-dining options.
View this post on Instagram
For a retail experience fit for royalty, Starhill Gallery is one of the top shopping spots in Kuala Lumpur.
Petaling Street Market
There's absolutely no bells and whistles with this next Kuala Lumpur shopping spot, but it's certainly one of the best ways to get to know the local way of life, and maybe snatch up a bargain or two while you're at it. Located in the very heard of Chinatown, the Petaling Street Market is unmistakable thanks to its cartoon-esque Chinese arch and blue walkway. As soon as you step under the arch, you are met with an electric buzz of vendors, barterers and excited shoppers. At Petaling Street Market you can find anything from T-shirts and jewellery to electronics and DVDs, and all at low, low prices. However, the best part about this shopping spot are the food stalls just off the main strip. Here you will find hungry locals chowing done on steaming bowls of bowls of Asam laksa, traditional Hainan chicken rice and spicy mee goreng.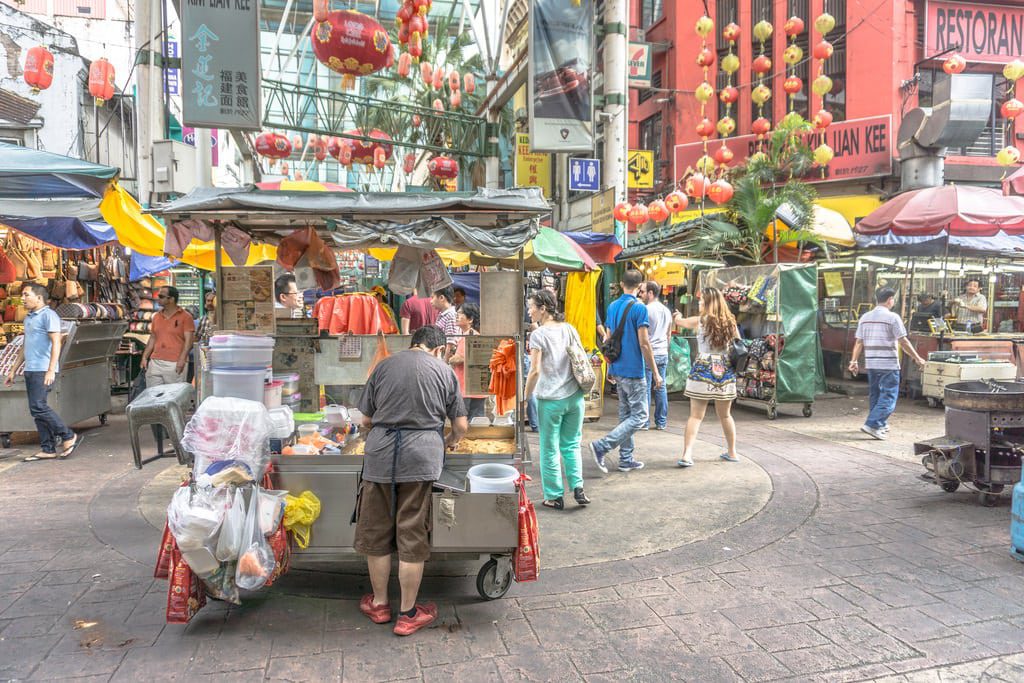 Mid Valley Megamall
Opened in 1999, the Mid Valley Megamall has become a favourite amongst both local and international families. You won't find any high-end luxury stores or big name brands here, but with over 430 stores, and more in the making, this shopping mall is one of the largest retail spaces in the world. Thanks to Mid Valley Megamall's wide selection of stores and specialities, you can shop for the entire family in one place, without breaking the bank. This megamall also has an 18-screen cineplex, two famous department stores and two food courts. If you're looking for more authentic Malaysian cuisine, then be sure to head to the Oasis food court on the second floor where the food is cheap but delicious.
View this post on Instagram
Once you've had your fill of bargain shopping, you can always head over the sky bridge to the adjoining Gardens Mall to get your upmarket fix.