The Best Day Trips From Warsaw
Warsaw is one of Poland's most popular tourist destinations, and there is a reason for that! Warsaw is filled with world-famous landmarks, historical sites, fascinating museums, and hip cafes. You can sail off on Zegrze Lake's crystal clear waters, take part in a Medieval battle at Czersk Castle, visit a Nazi concentration camp at Auschwitz-Birkenau, or get lost in Kazimierz Dolny's Renaissance streets. Here are a few top-day trips when visiting Warsaw, that allow you to brush up on your Polish knowledge.
Zegrze Lake
Built in 1963, Zegrze Lake is pure man-made perfection. Its refreshing water comes from the Narew River and provides crystal clear conditions perfect for all types of water sports and swimming. Every summer, locals and tourists alike make their way to the lake and enjoy a day of sunbathing, sailing, kayaking, and more. Although there are quite a few restaurants around the lake, it is recommended to take your own food and fire up one of the on-site grills, to enjoy a family-style barbecue on the sand. If you are looking for a great escape from the city, then visiting Zegrze lake should be on the top of your list.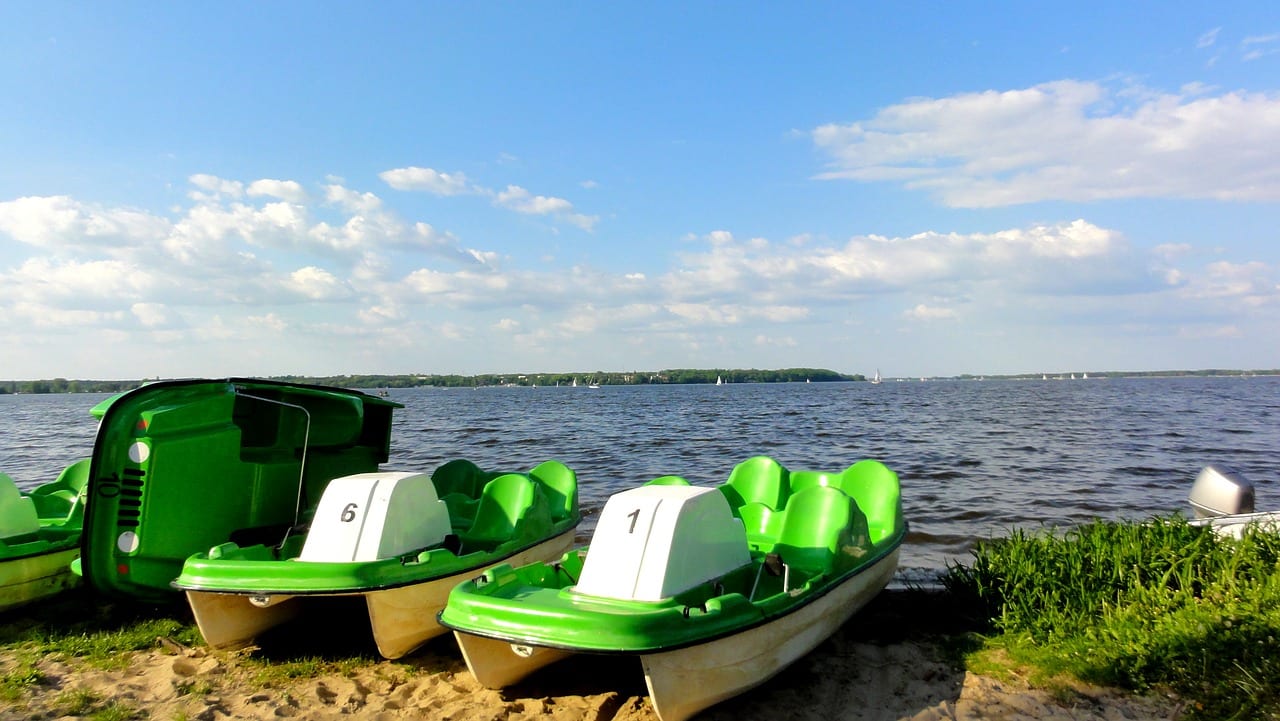 Auschwitz-Birkenau
If you wish to walk down a haunting World World II memory lane, then you should take the time to visit Auschwitz-Birkenau. This camp is one of the most infamous German Nazi concentration and extermination camps and has since become a primary symbol of the Holocaust. You can visit the intricate network of original concentration camps, barbed wooden fences, lookout towers, railway ramps, shelters, and structures that were used during one of history's darkest times.
View this post on Instagram
The museum also contains a vast collection of original documents, jewellery, suitcases, shoes and other personal artefacts from those murdered at the camp during World War II. Although a truly sobering experience, a day trip to Auschwitz-Birkenau whilst in Warsaw is one you'll never forget.
Kazimierz Dolny
The stunning little town of Kazimierz Dolny is a Renaissance lover's dream. Located just two hours away from Warsaw, it is the perfect escape from the city and has been an inspirational town for many writers and artists. Every year, thousands of people make their way to Kazimierz Dolny in order to admire the picturesque architecture, the beautiful 14th-century castle, its grand churches, and bustling main square. Strolling through these quaint Polish streets takes you worlds away from Warsaw's chaotic city. However, during the summer, this little town comes alive with the grand Dwa Brzegi film festival, which fills the streets with excited art lovers from all over Poland.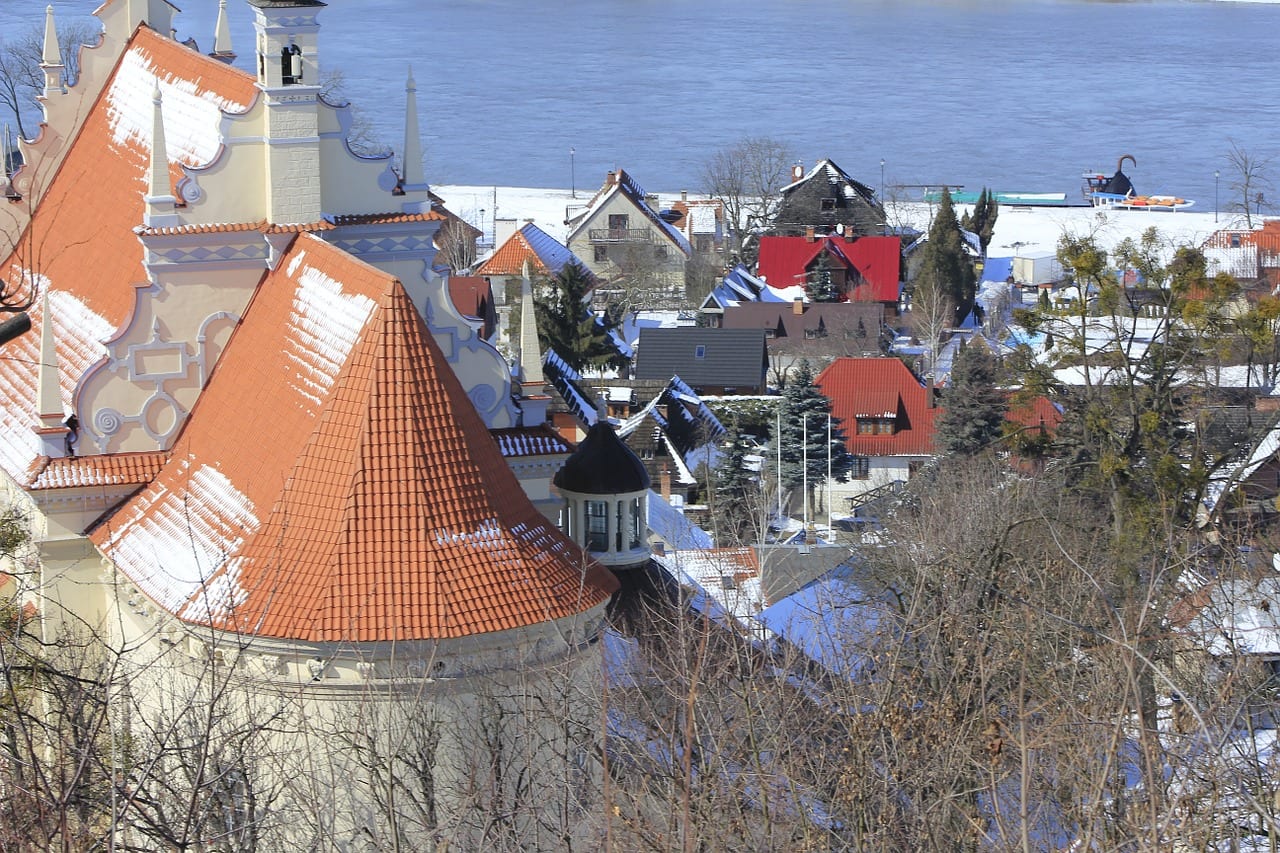 Czersk Castle
Whether you have a passion for architecture, history, theater, or simply all things Medieval, then a day trip to Czersk Castle is a must. Built in 1410, this impressive stronghold was home to the affluent Masovian Dukes. However, in 1656, during a vicious war with Sweden, parts of the castle were destroyed and later rebuilt. Nonetheless, the castle's gothic North and East wing survived, along with the majestic 18th-century brick bridge. From May until September, the castle puts on exceptional shows featuring knights, jousting, kings, queens, and beautiful Medieval dancers. For those who are willing, you can even try on your own armor, enjoy a game of archery or hold the winning knight's sword. If you want to have some great family fun then a visit to Czersk Castle is one of the very best day trips from Warsaw.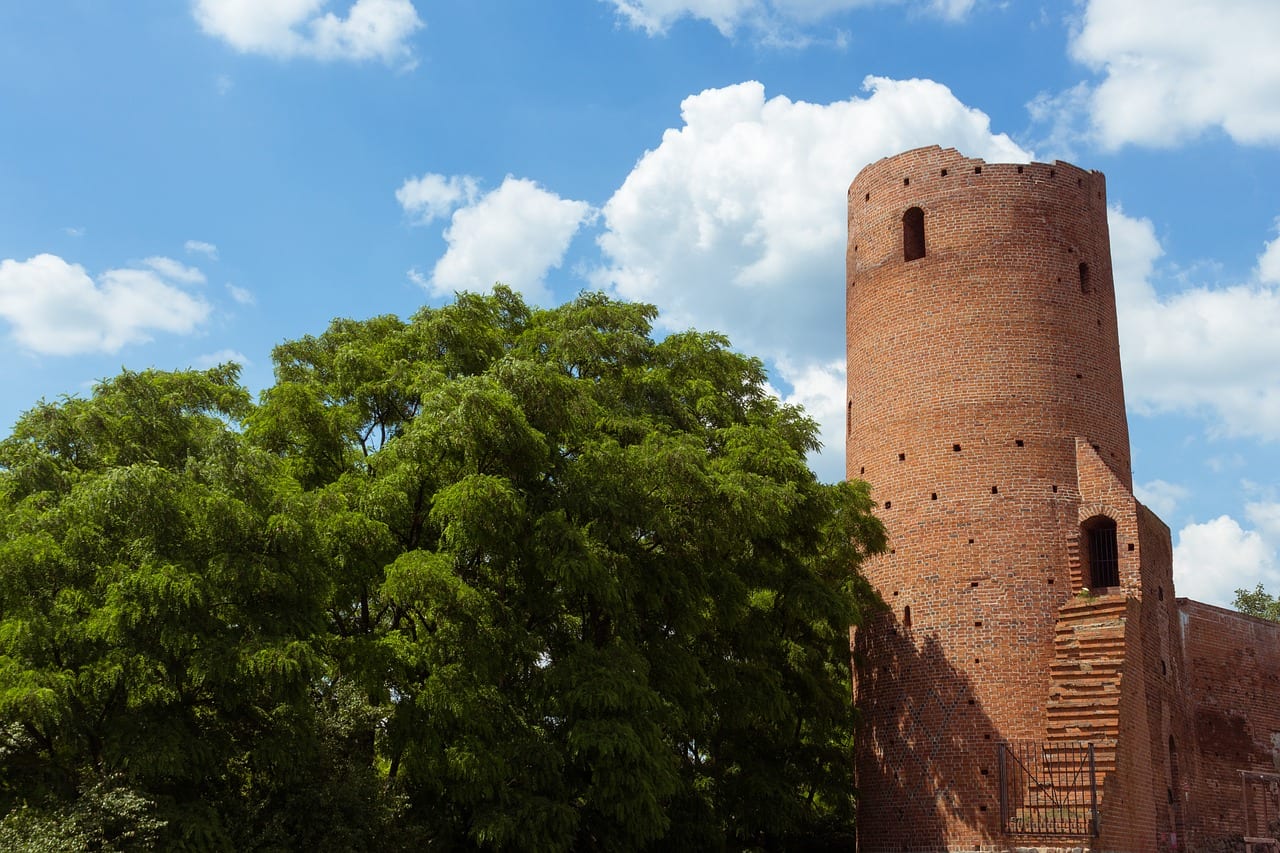 Toruń
Toruń is not only the birthplace of Nicolaus Copernicus, a famed Renaissance mathematician, but it is a definite must-see for any fan of architecture. In 1997, this breathtaking town was added to the UNESCO World Heritage Site list and is known around the world as one of Poland's Seven Wonders. Whilst visiting, take your time to soak up this charming old town's beauty, Gothic town hall, pretty churches, and picturesque streets.
View this post on Instagram
A must-see when visiting Toruń is the Living Museum of Gingerbread. This town has been producing this sweet treat since the Middle Ages and has been its signature export. So, if you are looking to learn and see a little bit more history during your time in Warsaw, then a day trip to Toruń is perfect for you.