Take a Walk through Warsaw's fascinating Architecture
Warsaw is a true testament on how architecture can portray history through the ages. If you are walking through the city streets you will see breath-taking 16th-century palaces sitting alongside modern libraries and science centres allowing you to discover the city's development pre and post World War II. So, take a stroll through the streets and learn more about Warsaw's history through its architecture.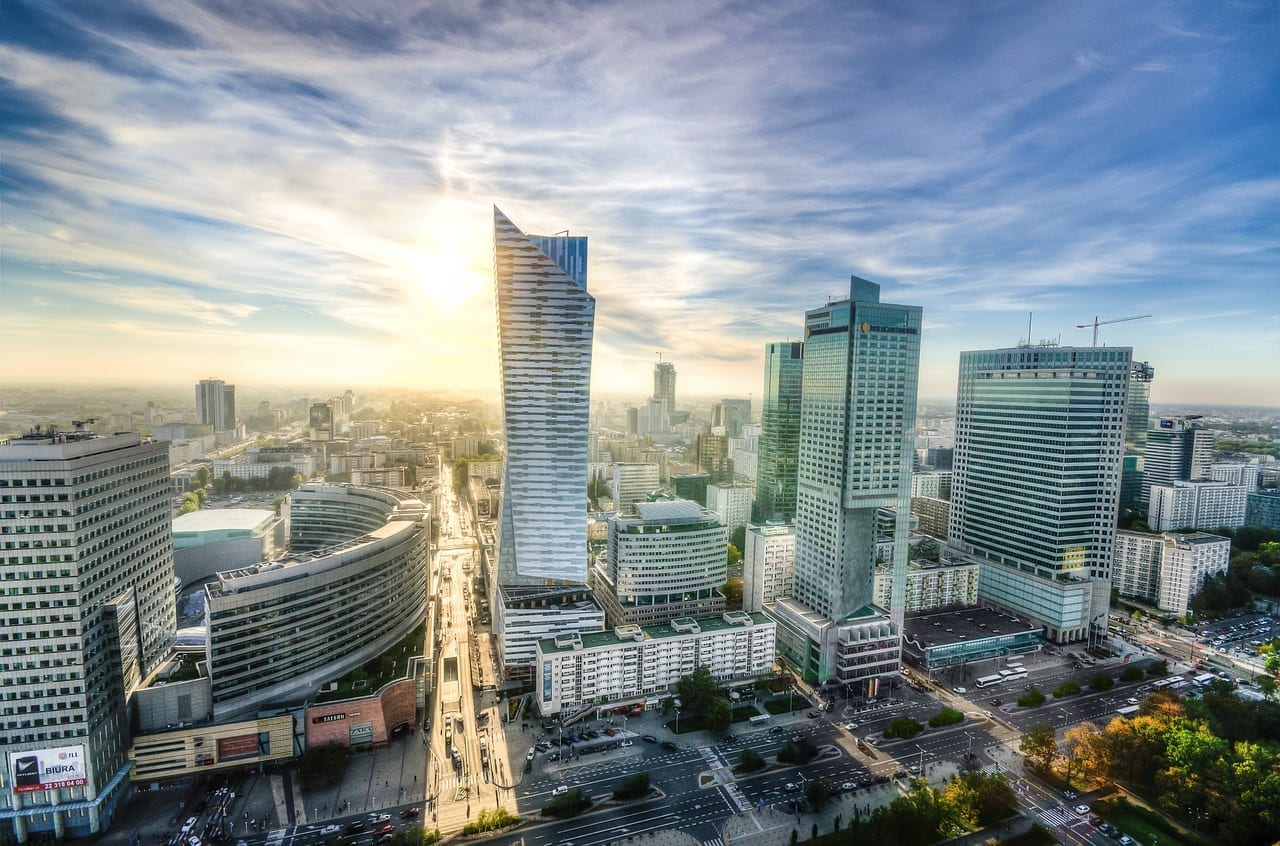 Palace of Culture and Science
Standing at an impressive 237 metres high, the Palace of Culture and Science is not only the tallest building in Warsaw, it is also the most controversial. This towering building was commissioned by Stalin as his "gift from the Soviet people" in 1955 and has had a mixed reception ever since. Stalin sent a secret delegation to New York to learn how the Americans built their most impressive buildings and fell in love with the Empire State building's design. He then paid Russian architect Lev Rudnev to build the Palace of Culture and Science, incorporating not only the Empire State building's style but also every other one of Poland's architectural styles. The result was a truly powerful building that still reminds many Polish people of the Soviet occupation. This is a great historical building to visit when in Warsaw.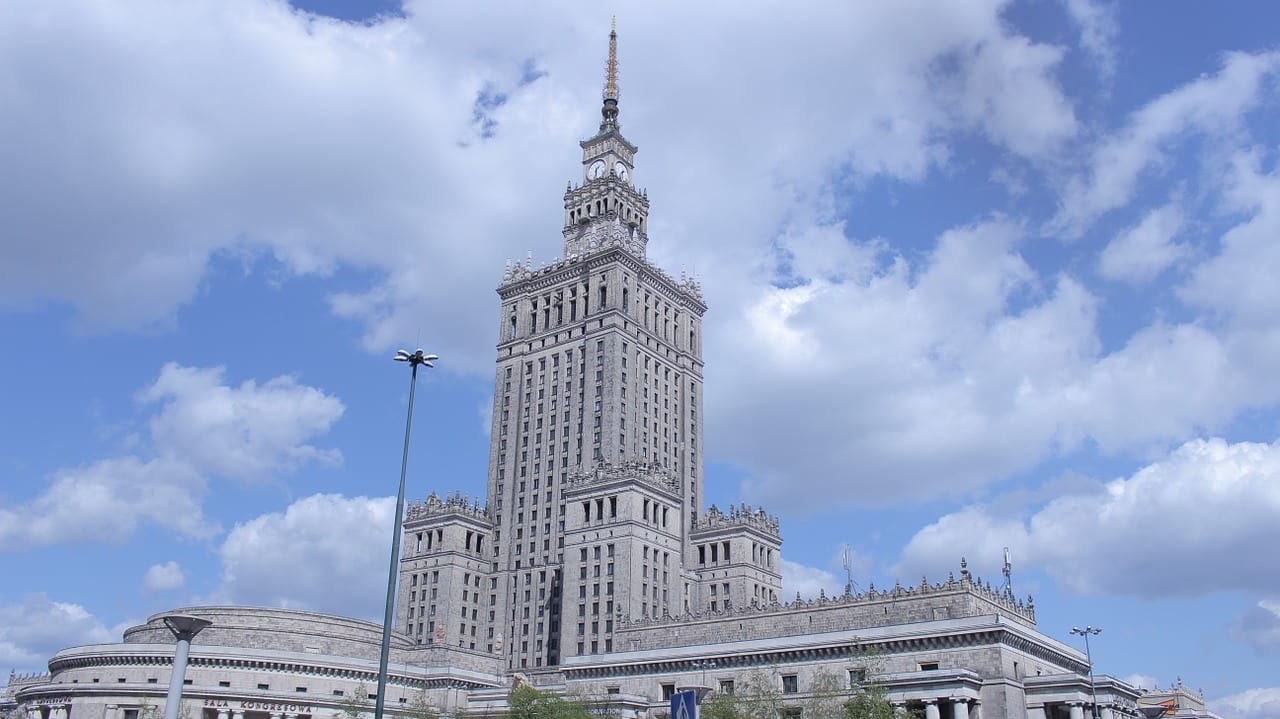 POLIN Museum of the History of Polish Jews
The POLIN Museum is one of Warsaw's newest buildings and was completed in 2013. Although its design is grandiose and it is set in a great location, the building is a testament to all of the tortured Jewish population during World War II. Designed by Finnish architect Rainer Mahlamäki, the POLIN Museum is an interesting mix of glass, copper and concrete with an unmistakably large, misshapen entrance, symbolising the Jewish suffering. Due to its impressive size and extravagant design, this building is actually the most expensive cultural venue in all of Poland.
View this post on Instagram
If you're looking to discover Warsaw's fascinating history through its architecture, then this museum is a must-see. You can also find out more about Warsaw's museums in our "Must Visit Museums in Warsaw" guide.
University of Warsaw Library
This building is the perfect example of postmodernist architecture and is possibly one of the most surprising and breathtaking buildings in the city. The University of Warsaw Library has a unique eco-design, and was built by Polish architect Marek Budzyński in the early 1990s. As you arrive at the building you will see a parade of long green pillars that are wrapped around a bright fuchsia structure, whilst the main glass building is surrounded by cascading plants. However, it's true beauty isn't what you can see from the ground, it is what is happening on the roof; an entire hectare of beautiful gardens, bridges, streams, ponds, winding pathways, sculptures and exotic plants are all secretly hidden away, high above the city centre.
View this post on Instagram
This magical garden was designed by Irena Bajerska, and is the perfect place to take in Warsaw's spectacular views or to just enjoy a moment of serenity away from the busy city below. The University of Warsaw Library is truly one of the Warsaw's best-kept secrets and a testament to modern Polish designs.
Wilanów Palace
Located at the end of the famous Royal Route, Wilanów Palace's magnificent building is a wonderful example of Poland's Baroque architecture, and one of the rare buildings to have survived World War II's destruction. When in front of you, you can't help but marvel at its intricate facade, impressive columns and unique yellow and green colour combinations. The story behind Wilanów Palace began in 1677 when King John Sobieski III demanded a royal palace fit for him and his family. Since then, the palace has been home to many Polish monarchs, and is now a living museum. On the grounds, you will find true architectural masterpieces such as the White Hall, the Chapel, The King's Library and the North Gallery. If you wish to see how the Polish Royalty lived, then a trip to Wilanów Palace is a must.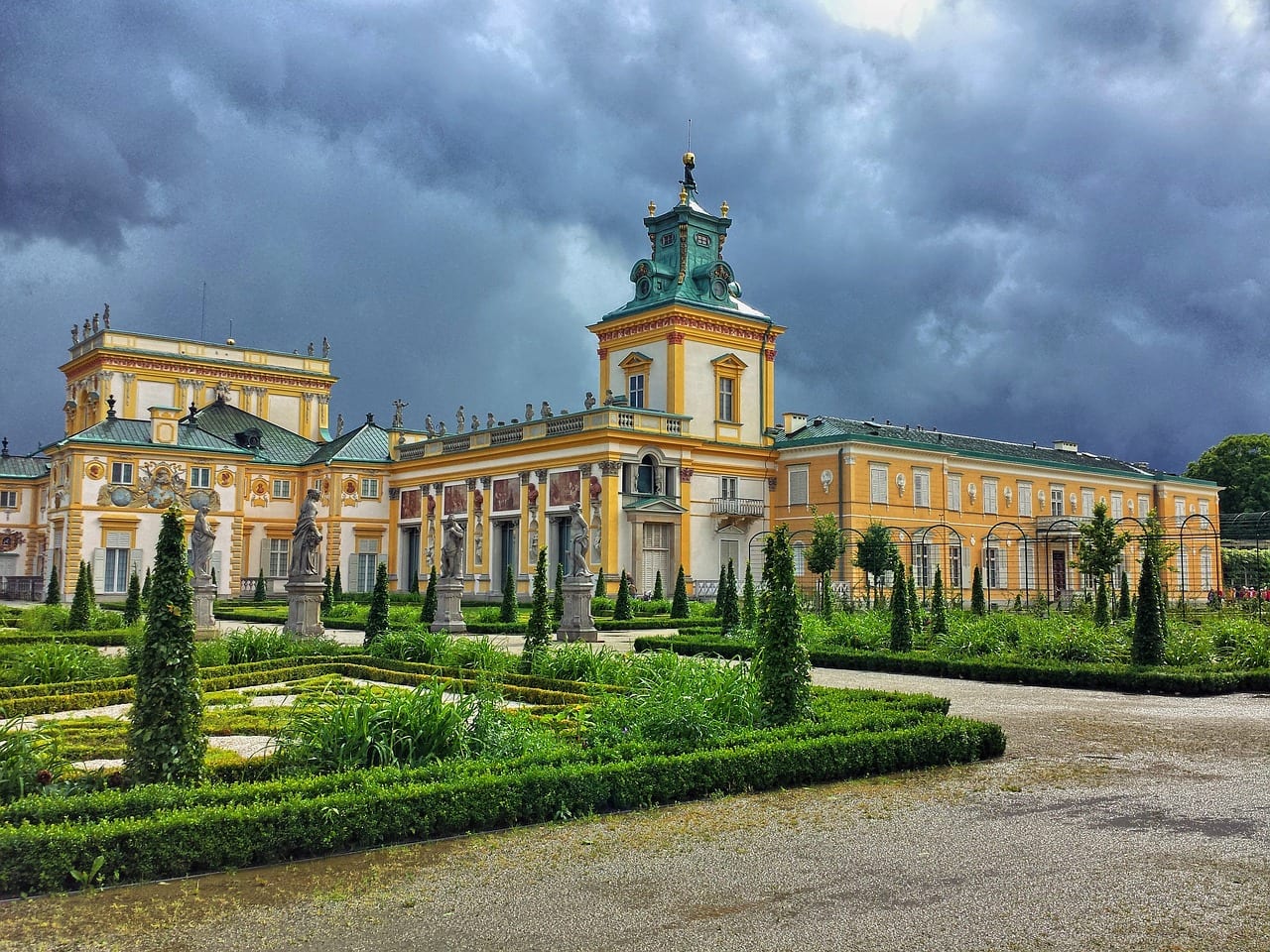 Old Town
When visiting Warsaw and it's architecture, a walk down Old Town is a requirement. During the uprising in 1944, almost 85% of Old Town was obliterated by the Nazi troops. After this, its residents began one of the most meticulous restorations in history. After five years, Warsaw's Old Town was back to being a functional town, thanks to a near-total reconstruction. As the architecture went from the 13th-century to the 20th, it is now one of the best places to experience the history of Warsaw and has been added to the UNESCO World Heritage Site list. When you do visit, make sure to check out the Royal Castle, the picturesque churches and the famous main Market Square.