Everyone has a different travelling budget. While some can afford fancy hotels and restaurants with no worries about overspending, others need or just prefer to watch over their account. This post is for the latter group. Find a few tips which will help to save money on your trip to Valencia.
Use public transport
There's no need to book a taxi or rent a car in Valencia. First, the city is not that big to get around on foot or public transport. Second, car rental prices are inflated during the peak season when the demand for that kind of transportation is the highest. Third, the public transport network is well developed and for those who don't like too much walking it's definitely the most convenient and cheapest option. The single journey costs just €1.5 but it's also possible to buy various travelling passes which reduce the price of a ride. In the last blog post, we share more information about public transport in Valencia.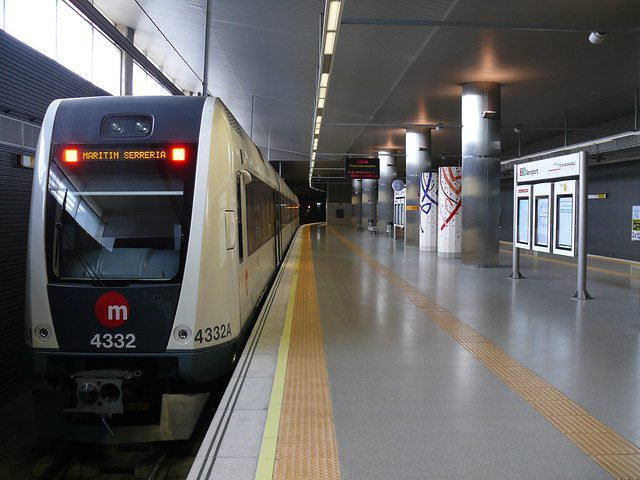 Find a good place to stay
Valencia is one of the beach-holiday destinations in Europe, so staying at apartments close to the sea is quite expensive during the summer months. Though the rental prices at that time are in higher in general, booking a hotel or apartment in the city centre or nearby reduces day-to-day transportation costs – the top attractions are accessible on foot. Of course, it's always wise to book a place in advance. If you're travelling with a group of friends, better look for apartments at Airbnb because then you can split the cost per night. If you're a solo traveller or coming with family, try booking a bed or a room at the hostels via booking.com platform or hostelworld.com. If you don't mind being spontaneous, try catching the last minute deals at the reception, the prices are always lower compared to the booking platforms.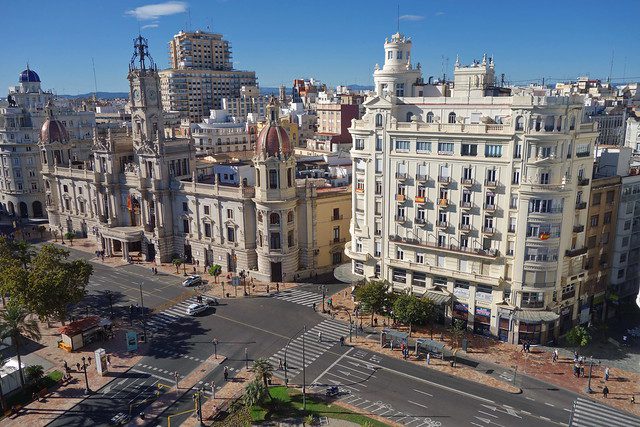 Avoid touristic restaurants
Eating out is not a necessity on a budget trip, however, there are some restaurants which offer deals that won't lighten your wallet. All the touristic restaurants located nearby the most visited attractions to not fall to this category. The prices there are too high and the quality usually is below expectations. If you don't have an option to ask local for recommendations try Pinsa Re Pizzeria for a quick lunch break. Price per pizza ranges from €3.5-6 at the time of writing. If you want to taste Spanish food, go to the tapas restaurant Bodega La Rentaora. They have a wide selection of tapas and salads both for meat lovers and vegetarians. The price per person is from €3.5 to €7, so you're not likely to overpay. A glass of wine at Bodega La Rentaor costs up to €2.
Take pictures at the City of Arts and Sciences
The City of Arts and Sciences is definitely the number one attraction in Valencia. The architectural and cultural complex is so huge that you can spend a whole day there. Though to take place in the activities (concerts, aquarium, cinema, etc.) a ticket is required, you can also explore the complex from the outside, admire the fascinating architecture and take pictures at no cost.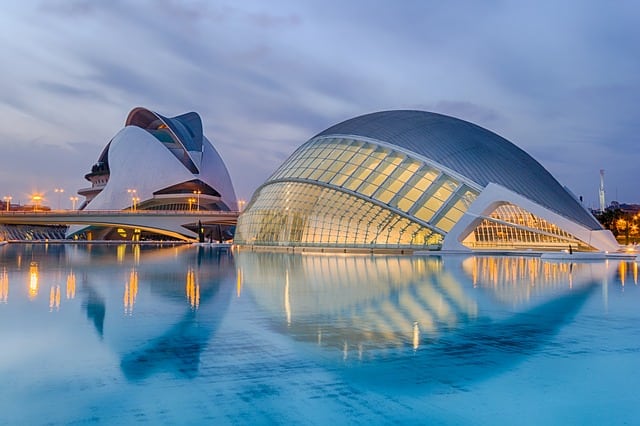 Stroll in beautiful parks
There are many gardens and parks in Valencia where you can spend the time by yourself, with family or friends and relax listening to the sounds of nature. Take a pleasant stroll at the Botanic Gardens, El Jardin de Ayora or Los Jardines de Monforte. The entrance tickets cost just a few euros and you can spend as much time as you want there, or even leave and come back one more time on the same day.
Explore the Old Town
An old town is a magical place in every city, opening up a door to the past in which most of us like to get lost. Just by walking around the city centre, you can discover the history of Valencia, admire the magnificent cathedral, sculptures and fountain. Visit Plaza de la Virgen, Torres de Serranos, or the 19th-century Bullring of Valencia where bulls fight up to this day.
Spend a day at the beach
Many travellers come to Valencia to enjoy the sun and the sea since Spain is the country in Europe known for the best beaches. While the private beaches might be too expensive for some of us, the public ones are always open and very popular among locals. Las Arenas (El Cabanyal) is the best option for budget travellers since it's located just 20 min bus or tram ride away from the city centre. All you need to do is to grab your beach accessories, apply the sunscreen, and buy the bus ticket!