While there is a lot to see in Valencia, there's even more to taste! Valencia is home of the famous Spanish dish, Paella. It was first made in the 19th century and though there are many varieties of Paella, the traditional is made of white rice, green beans, chicken, snails, and seasoned with saffron and rosemary. Even the Spanish come to Valencia to taste one-of-the-kind Paella because of the recipes differently in every part of the country.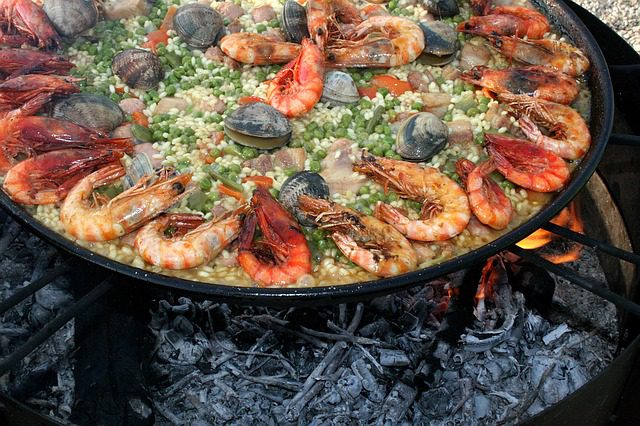 Surely, Paella is the most remarkable meal in the region but there are more Valencian cuisine masterpieces. For example, Fideua originates from Valencia as well and its name is derived from a word which means a large number of noodles. Fideua actually is actually a large plate of pasta noodles, served with seafood – fish, squid, shrimp, etc. And, on top of it, a taste of freshly squeezed lemon!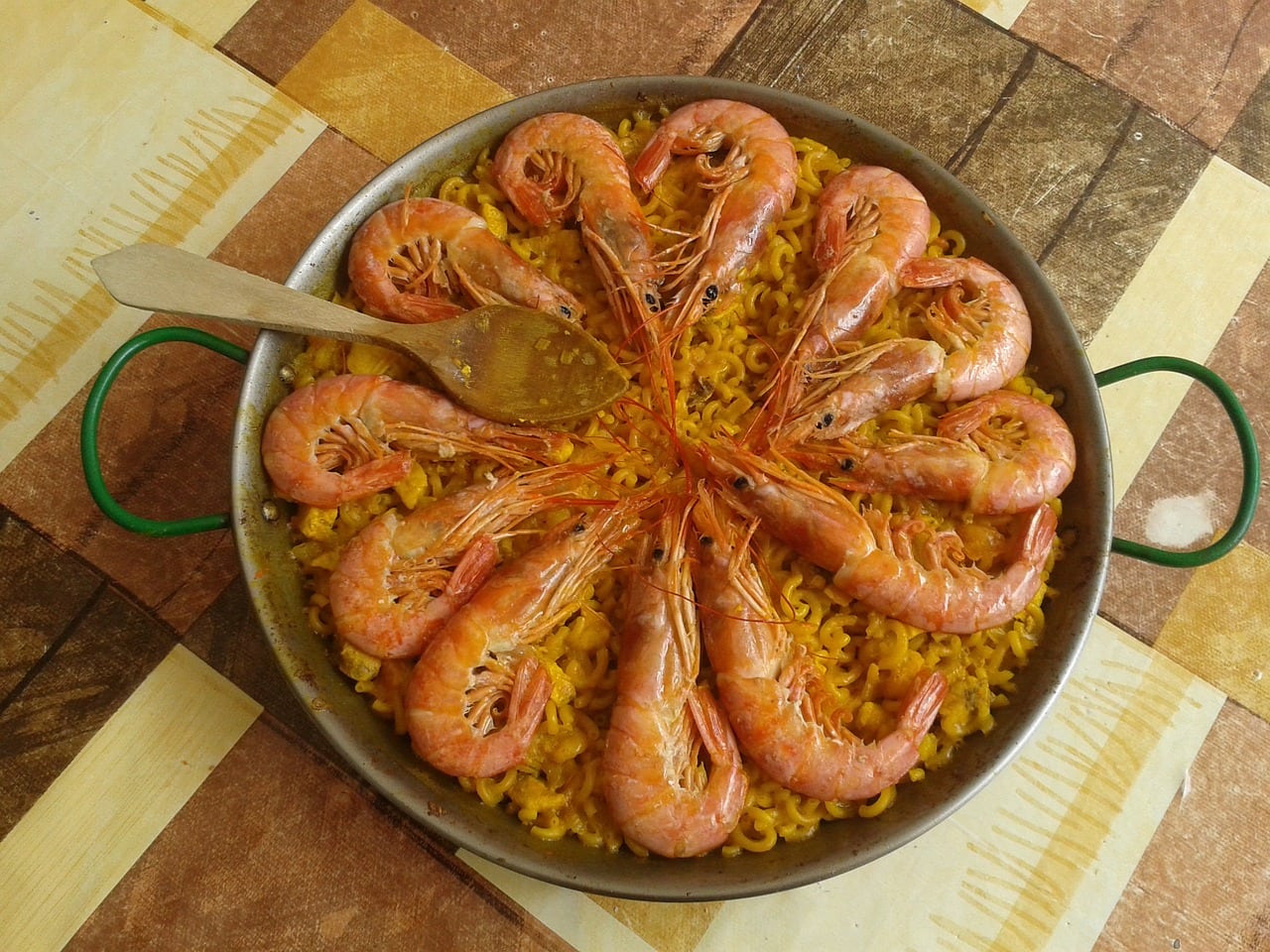 Ague de Valencia is an alcoholic beverage served in almost every bar or a restaurant in the city. Made of freshly squeezed Valencian orange juice, gin, vodka, and cava, it is a perfect drink for lazy siesta hours or hot summer evenings. It's a must to leave some place for a dessert, and if you are in Valencia, ask for Arnadi. This traditional pie of the region is usually made on the Holy Week but you will find places serving it all year long. Arnadi's dough is made of pumpkin, sugar, almond flour and eggs. On top – peeled almonds, usually placed in the shape of a crown. Locals praise it for a moist texture and unique flavor.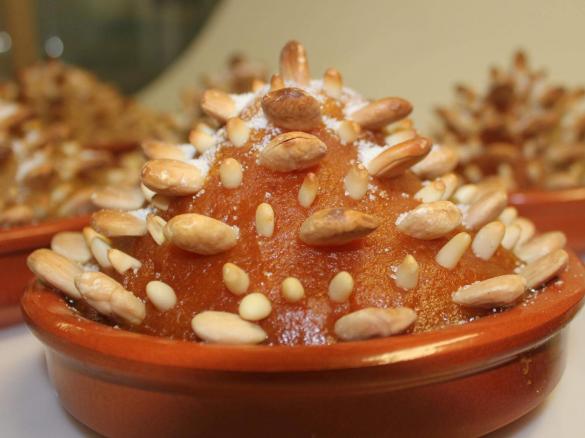 Spain is well-known for its cuisine where many Michelin-starred chefs start their career. In every Spanish city, Valencia being no exception, you'll find various restaurants serving extraordinary local dishes. Since there are so many places to eat out, we've selected the best five restaurants in Valencia which use the local products in the kitchen as well as try to surprise the guests with classic or modern variations of traditional recipes.
It's probably one of the most popular restaurants in Valencia where both locals and tourists gather to have lunch. Located behind the Town Hall Square, on Carrer de l'Arquebisbe Mayoral street, Restaurante Navarro welcomes guests since 1951. Today, the third generation Bayarri sisters are in charge of the place. Not only they coordinate the staff and look after the menu but also come to greet the restaurant customers. In this cozy restaurant, you'll have a chance to taste the authentic version of Valencian paella, drink homemade sangria and try various Mediterranean dishes made from the products that were bought in the local market. However, the place is usually full and open just for a few hours from Monday to Saturday, so you should book a table ASAP! 
El Papagayo Del Carmen is known as the restaurant with reasonable quality and price ratio. For around €20 you'll get to choose three courses – an appetizer, the main dish, and a dessert. Though the menu is short, the food is carefully selected, leaving you with no worries about making a bad decision. The restaurant is located on Carre de Quart, 10 and open for breakfast from 08:00 a.m. to 23:00 p.m., for lunch from 13:00 p.m. to 15.30 p.m., and for dinner from 20:00 p.m. to 23:00 p.m. Make sure you don't come here during one of the breaks!
Ricard Camarena is one of the best chefs in Valencia, whose restaurant Ricard Camerena was included in the famous Michelin Guide with two stars. The fine-dining place is in the art centre building Bombas Gens in Av. de Burjassot, 54. The surroundings perfectly match the clean and bright interior of the restaurant. Nothing but exquisite meals will be served in this restaurant. The chef uses only the local ingredients, some of which are grown at the restaurant's farm. Ricard Camarena is nonetheless known for the excellent and unique wine list. The tasting menu is expensive – from €55 to €155. However, if it's something you can afford, we suggest booking a table right away on their official website. Open Tuesday to Saturday from 13.30 p.m. to 15:00 p.m. and from 20:00 p.m. to 22:00 p.m.
Tapa is the most popular Spanish appetizers, so if you want to taste something different than paella, it's a thing to go for. Though tapas are served almost in every bar or restaurant, Mercatbar has put a modern twist of this local snack. The gastro bar run by the chef Quique Dacosta is a perfect place for a night out because it welcomes guests from 13.30 p.m. to 16:00 p.m. and from 20.30 p.m. to 23:00 p.m., except Sundays. The opening hours are a bit longer on Fridays and Saturdays.  
Stepping into Tanto Monta feels like going back to the 19th century. Though the place looks quite old due to the wooden interior and menu which is written on the chalkboard, it's always full of people, so the atmosphere is lively. Tanto Monta serves delicious and cheap tapas as well as other Spanish appetizers, snacks, and desserts. You'll pay no more than a few euros for a piece, so it's a great bar for a night out on a budget. Open from 7 p.m. to 1 a.m. and closed on Sundays.