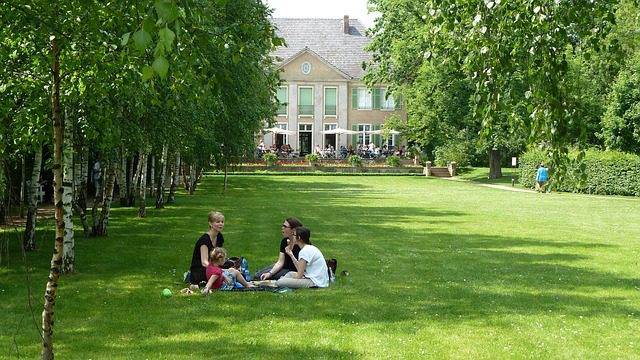 As soon as summer rolls around, anxious Berliners rush to the beautiful lakeshore of Wannsee. This picturesque beach region is the perfect place for city dwellers to relax, unwind and soak up the sun. The white sand beaches and glistening lake water are the perfect backdrops for a family day trip from Berlin. While the kids splash and play, you can take some time to work on your tan, reboot, and even enjoy a bit of history at the famous Villa Marlier museum. What more could you ask for on a warm summer's day?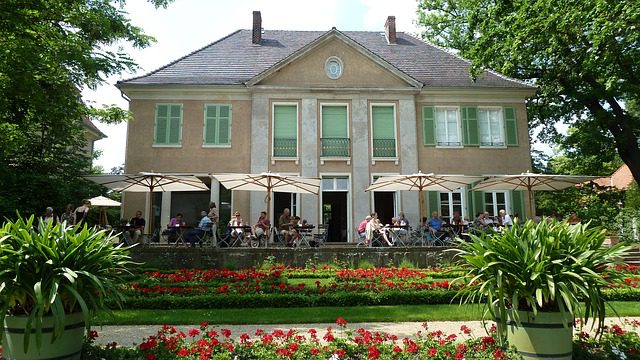 Boat rides, beautiful waterways, exotic animals and postcard perfect farmhouses… and all just an hours train ride away from Berlin? Spreewald is a fascinating day trip for all ages. This stunning region is actually a UNESCO protected biosphere filled to the brim with interesting animal and plant species. Take your family on a ride along the beautiful canals and play a game of spot the animals, while you relax and enjoy the serene surroundings. For a touch of culture, you can also explore the traditional farmhouses built by the Sorbs, a Slavic tribe that call Spreewald home. Book your day trip to Spreewald with Welcome, relax and enjoy this natural beauty.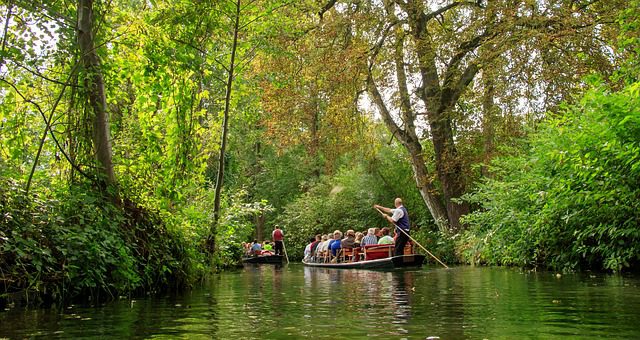 Kids rejoice! Is there anything the little ones like more than a waterpark? Well, no matter what the weather is like in Berlin, a day trip to Europe's largest indoor waterpark will always be a treat. This amazing building is actually an old zeppelin hangar, but the airship it was intended to protect was never built. In 2003, it was made into this amazing indoor pool and waterpark. Tropical Islands Resort comes complete with a plethora of waterslides, a tropical lagoon, rainforest, mini-village, and for the adults, a rejuvenating spa and sauna. Easily accessible from the Alexanderplatz train station, this is one family day trip from Berlin not to miss.
Families travel to this little museum village from far and wide, and you can see why. This fascinating reconstruction of a 13th-century medieval settlement will steal your heart. It has tonnes of old houses, workshops, barns, blacksmiths, pottery stores and even a cobbles shop. The kids will be busy exploring this village for hours, and the amazing staff, dressed in traditional clothing will make the experience special for the adults too. They are trained in many medieval skills, such as weaving, bread making, and traditional pottery. One of the most special attractions of Düppel has to be their collection of rare animals, bread back from the brink of extinction, including the Düppel pig itself! The operating season for this amazing look-back in time is usually from March – October each year.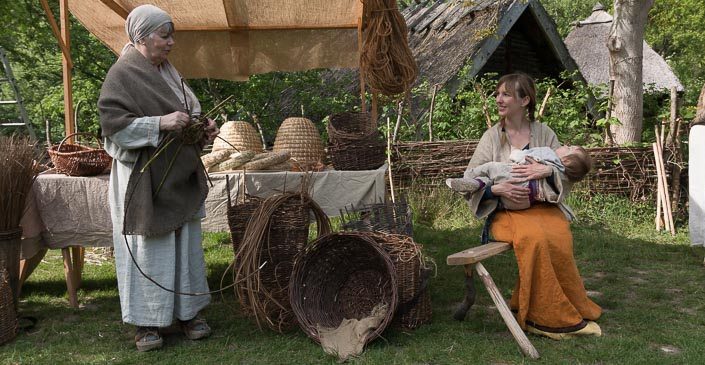 A short ferry trip upriver, which is actually part of the fun, will take you to the breathtaking Peacock Island. Every single aspect of this tiny 1.5km long island has been carefully designed to look like a lavish English park. The amazing biodiversity found there warrants a day trip from Berlin all by itself, however, there's so much more to see. Enjoy the well-preserved Palace on Peacock Island for a view into authentic living arrangements of the time. You can admire the exterior inspired by romantic Roman ruins alongside the contract of the Neoclassical interior while taking your tour throughout.