Hotels are known for providing exceptional customer care, and now more than ever, there is a palpable need to ensure guests feel welcomed, cared for, and valued during such unknown times. The global pandemic shifted the priorities of hotel guests in favour of safety, and there are a number of ways you can address these needs as a hotel. But this shift also worked as a catalyst for a change that has been brewing for some time now, the major and exciting upgrade to hospitality operations that is contactless technology!
Why It's Important
The technological innovations driving this upgrade in hotel tech can be used to streamline operations and optimise staff productivity without sacrificing service, allowing you to maximise profit and drive growth.
It should go without saying that any integrations of new tech can never replace your staff because, if nothing else, it's important to remember that guest satisfaction surveys indicate that consumers value human interaction over automated systems. What this tech can do, however, is make operations smoother and more efficient, enhancing the experience you offer your guests. It can also free up your staff from operational grunt-work through automation, in turn improving their productivity and allowing them to better prioritise and focus their attention on what matters most, your guests. 
If you aren't already convinced, keep in mind that research suggests that 71% of consumers are more likely to stay in hotels offering self-service technology and 70% of hotels indicate they already are or are planning to adopt this technology in the near future. So, embracing this advancement in the hospitality industry is not only a one-way street for long term success, it's the future.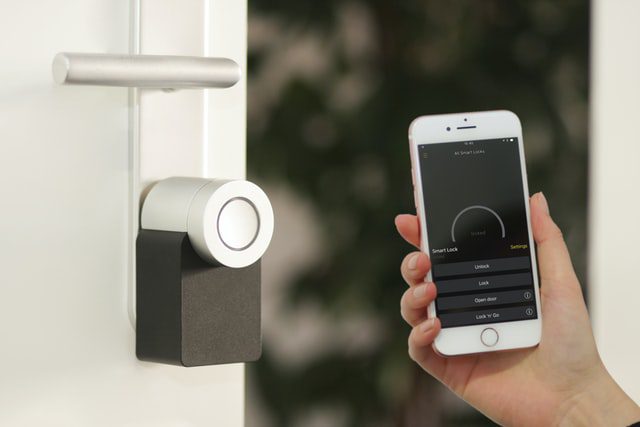 How You Can Deliver Contactless Hospitality
The first step towards delivering contactless hospitality is understanding how you're currently doing business. By having strategic oversight of where you stand today, you can make informed decisions about which tech will help you improve your current processes.
Here are some trends in the market:
1. Contactless check-in, check-out and payment
With this tech, guests can simply scan their card on their mobile app instead of swiping it through the machine when checking in or out. This saves money by not requiring an additional swipe fee and reduces wait times as guests can do it through their smartphone instead of requiring the assistance of your staff.
2. Digital room keys
These allow guests to access rooms without needing physical key cards. Guests use their smartphones to unlock doors via Bluetooth Low Energy connections between door locks and smartphone apps. Digital room keys eliminate the need for traditional room keys, saving space and further reducing costs. They also provide greater security since only authorized users have access to locked areas, and allow for contactless and therefore more hygienic access, something of paramount importance during a pandemic.
3. Virtual concierge
Virtual concierges can help guests find what they want faster and more easily by offering personalized assistance 24 hours a day, 7 days a week. With the click of a button, guests can request information, make reservations, pay bills, send messages, order food delivery, and much more.
This is a great option to make available to your guests that can also save your staff a lot of time. However, many customers still appreciate being able to interact with a live agent if necessary, so it's not something that can replace your concierge desk completely, but rather can help improve efficiency and response time by providing 24/7 support.
4. Voice activated technology
Some hotels are now offering "virtual butlers" who will greet you at check-in or answer questions about your stay. These services may be offered by third party companies such as Amazon Echo or Google Home. Moreover, guests can connect with these devices through an app on their mobile phones, allowing them to control lighting, temperature, music, TV channels, and more.
5. Booking, placing orders, and upselling services
This new tech can also provide you with more opportunities to upsell services as you can also offer discounts and special promotions via your app or social media platforms, including allowing your guests to book a restaurant or airport transfers, buy tickets to local attractions, and more. Many hotels have also started using Facebook Messenger chatbots to provide additional information and assistance during guest stays. 
Don't forget to communicate your contactless policies to your guests so they know what to expect and to help them feel more comfortable when making reservations with you. You can do this via pre-stay emails, on booking pages, or even have a card in every room outlining the options available and the steps required to connect, to order, etc.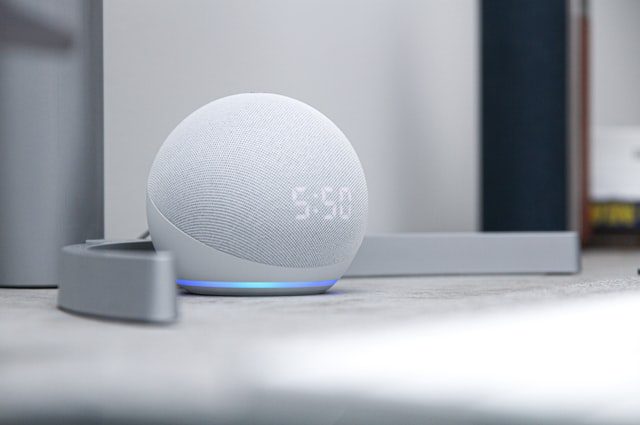 Ideas for software
When it comes to tools and software that help automate operations, there are many options and your final choice should depend on your specific needs. Here is a list of some that we recommend, just to get you started:
Siteminder


A holistic suite of solutions ranging from channel management and booking engine to website design and business insights, as well as an app store dedicated to hotel software.
Mews


Mews provides a number of online services that simplify and digitize the hotel stay, allowing guests and staff to save time and embrace the

contact-free experience

.
ALICE


An all-in-one hotel operations platform that streamlines operations and communication, allowing you to connect all departments with smart and efficient task distribution and management in order to boost productivity and increase guest satisfaction.
Cloudbeds


A cloud-based, integrated platform that adapts to all sizes and types of hotel, it allows you to easily integrate with all your favorite tools and services, enabling you to deliver safer and automated guest experiences.
– 
The key takeaway is that the hotel industry is undergoing some pretty major changes due to technological advancements. As a hotelier, you should consider adopting some of these new technologies as they can save time and money while also improving customer service and your guests' overall experience. So, what are you waiting for? Embrace innovation and drive growth!