Providing guests with the best hotel experience isn't just about tangible things, like a comfortable bed or a quiet room. It's also about intangible experiences, like how they're greeted when they arrive and how their complaints are addressed.
Even the smallest challenges can prompt a complaint, especially if your guests have arrived after a long day of travelling and are already tired and frustrated. Handling these concerns can be difficult, particularly for staff at the front desk, which is where most complaints tend to land. This part of the job is stressful and can take a considerable amount of time and effort to address.
In today's digital era, it's also likely these complaints won't stay within the walls of your hotel. On social media, words travel faster than light, so complaints often end up on the likes of TripAdvisor or Yelp. This is why it's so important to take a proactive approach when handling complaints.  
Avoid common guest complaints by partnering with Welcome Pickups
While it's really important to make sure your staff are ready to solve problems when they arise, it's better to prevent them from occurring in the first place. Hotels that are able to avoid common complaints have a better chance of protecting their reputation, retaining their existing customers, and attracting new ones.
One of the best ways to avoid complaints is to prepare for them and be proactive in your approach. Sometimes it's not always possible for you to achieve this single handedly, so working with a trusted partner is a great way of covering all angles of the guest experience.
At Welcome Pickups, we partner with over 1,500 hotels to make their lives easier and their guests happier. Using our free solution, you can offer your guests 5-star transfers to and from your hotel and gather valuable guest data to create a more personalised experience.
Here are 7 of the most common guest complaints you might come across and how you can solve them using Welcome Pickups' automated solution.
1. "The taxi you ordered for me cost a lot more than I expected"
It's quite common for guests to book a taxi from the airport to the hotel. Often, they might ask your front desk staff to book one for them if they're not familiar with the local area. Either way, if their journey to your hotel is a positive one, this will improve their overall experience.
However, the cost of the taxi you book is often out of your control. The costs of a taxi from the airport can mount up, as most operate using a meter, so traffic conditions can affect the price significantly. Moreover, added fees such as for tolls and extra luggage can come as a surprise. Your guest might end up paying more than they expected and they're likely to direct this frustration towards you.
However, if you partner with Welcome Pickups, your guests will be able to book a private hotel transfer at a fixed rate. No surprises, no extra fees.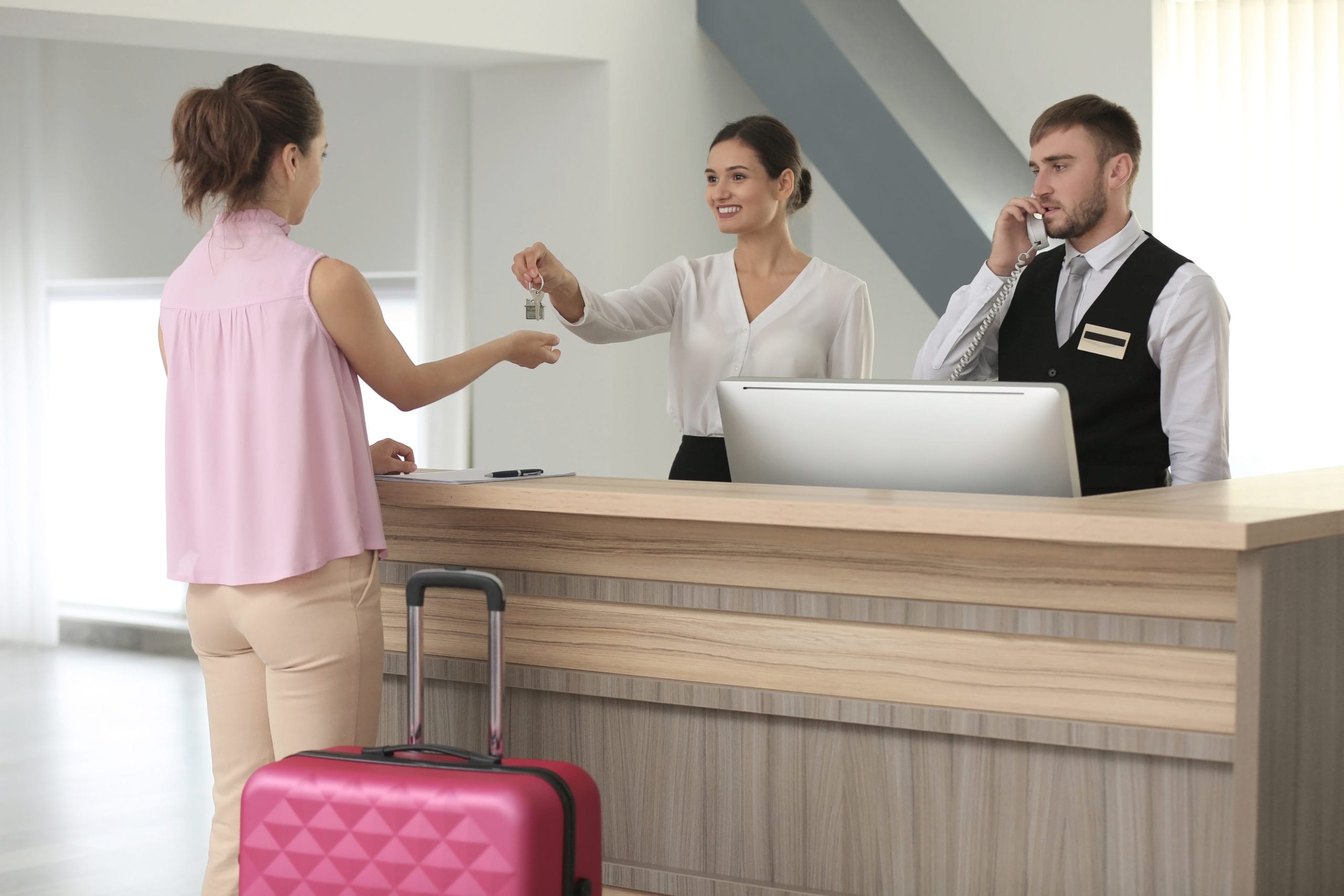 2. "Why is my room not ready for check-in?"
It can be difficult to predict when your guests are going to arrive. They might come straight from the airport, or they might decide to explore the local area first. This means the room you've allocated might not always be ready when they arrive, especially if that room was occupied by another guest.
With Welcome Pickup's solution, you'll be able to keep track of your guests' transfer arrival times through the Partner Dashboard. The live tracking feature will make time management easier by showing you details of all of the transfers booked for that day. This means you can manage room attribution and housekeeping beforehand to make sure the rooms are ready and waiting when the guests arrive.
3. "The taxi driver didn't speak English"
When your guests are travelling from abroad, there can often be a language barrier. If they book a taxi at the airport and are unable to communicate clearly with the driver, this can have a negative impact on their experience.
As English is the most widely spoken non-native language worldwide, all of the drivers at Welcome Pickups can speak English fluently and are trained to offer the best transfer experience to your guests. Welcome Pickups' drivers are also local experts, so they can answer any questions your guests have about the area during their journey.
 4. "You should already have my details"
Managing transfer bookings at the front desk can involve a mountain of paperwork, including flight details, check-in information, and special requirements. This is a lot to keep track of and can take a considerable amount of time to collect, especially if you need to contact your guests to confirm their details.
If you partner with Welcome Pickups, your guests will fill out all of their transfer details directly through the platform and your staff will be able to view this 'live' on the Partner Dashboard. No additional paperwork needed. Our fully automated solution saves front desk staff 3.5 hours a day, on average, on operational and admin tasks.  
5. "Why isn't there a cot in my room?"
Family travel makes up a huge proportion of the tourism industry, so it's really important to make sure your hotel is equipped to welcome family groups. Research by Condor found that 60% of families in the US would be more likely to choose a hotel if it had more family amenities available.
On the Partner Dashboard, you'll be able to see ahead of time if your guests are arriving with young children or babies. This means you can allocate the most appropriate room to make sure they're as comfortable as possible. If they're travelling with a baby, you can also put a cot inside the room beforehand. This level of care and detail will significantly improve their experience and the likelihood that they'll return again in the future.
6. "The taxi isn't here to collect me from the airport"
After spending hours travelling, sometimes with delays and hefty baggage, it's likely your guests will be tired and frustrated when they land at the airport. If the taxi you ordered for them isn't there when they arrive, this will only make things worse. Even though it's outside of your control, your guests will expect you to resolve the issue.
You can avoid this with Welcome Pickups. Our drivers are able to monitor flights to make sure they arrive at the airport on time. Your guests will also receive their driver's details three days before arrival, so they can contact the driver directly if any issues arise. In addition to this, our customer support team is available 24/7 to resolve any problems.   
7. "Why do I have to check-out now? My flight isn't until this evening"
Having to check-out in the morning or early afternoon can be frustrating for your guests if they have an evening flight. These situations are a great opportunity to up-sell and cross-sell early check-ins or late check-outs.
The Partner Dashboard will not only make you aware of your guests transfer arrival time, but also of their transfer departure time, so you can proactively offer a late check-out. Hotels using our solution have been able to increase the number of early check-ins or late check-outs by 30%, bringing in additional revenue and improving the overall guest experience.
–
Being proactive when it comes to avoiding complaints is not only beneficial for your guests, but also for your staff and your business. If your front desk team spends less time dealing with guest complaints and operational issues, their job satisfaction will improve and so will your customer satisfaction rates. At Welcome Pickups, we can help you avoid some of the most common complaints to make sure your guests have an experience to remember.