We are working around the clock to improve our safety measures against Covid-19 and we constantly update them according to the latest developments and country regulations. 
Once you book a transfer with Welcome Pickups, you will be asked to optionally complete a trip profile. This includes questions about your trip that help us offer you a better overall travel experience. We have now added two more questions to this profile. These two questions are related to the age range of the traveller, as well as any underlying medical conditions that could endanger their lives in case of a COVID-19 infection.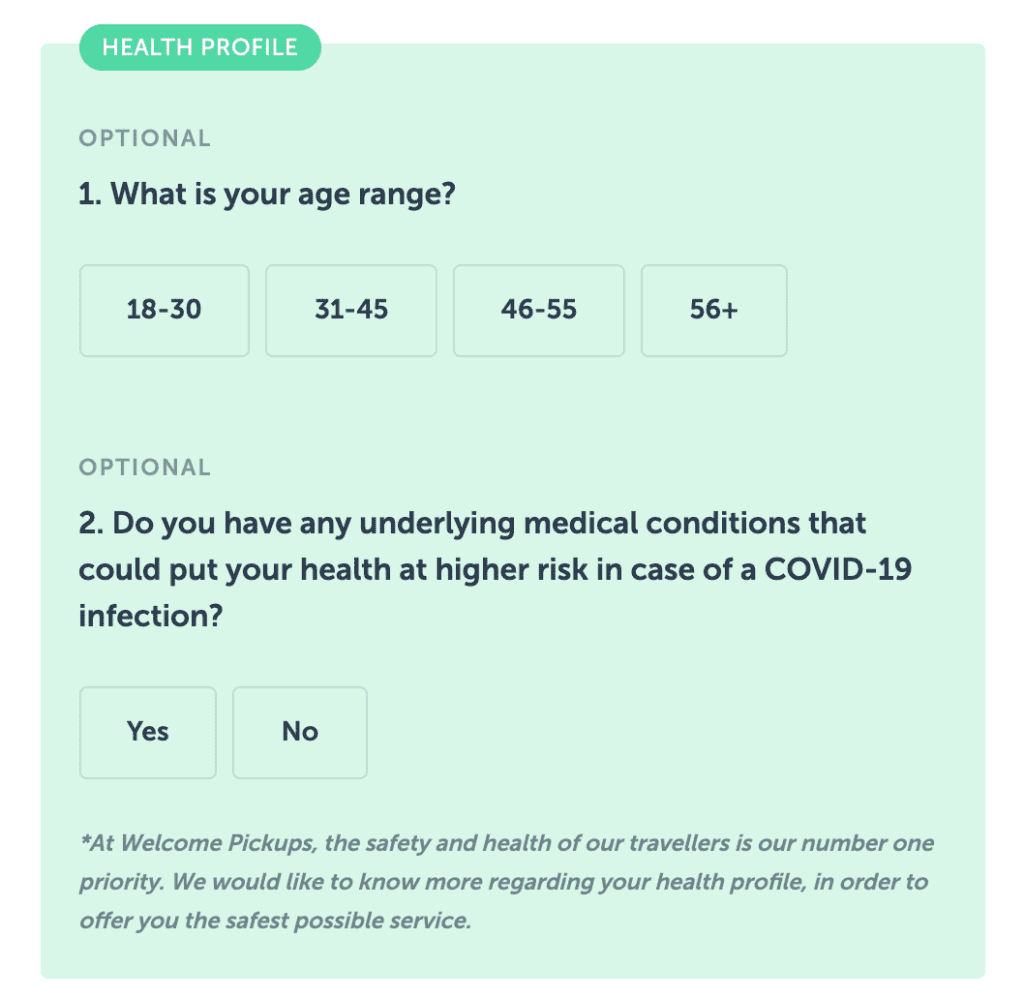 Don't worry, we won't be asking for any sensitive information, this is just a yes or no question. The purpose is to notify the drivers so they're extra careful with regards to the Welcome Safety Protocol when they transfer travellers that belong to more vulnerable medical groups, but also to give them appropriate information about country regulations and where they can get help in case of an emergency. 
To complement the last point, we have also created a dedicated section on our website, listing all the Safety Information by country, for all the countries where we currently operate rides. 
If you have any further questions or concerns about your upcoming trip, please contact our Customer Support team. They'll be happy to assist you.