How to Spend Your Evenings in Hong Kong
Hong Kong is a phenomenal destination to travel, and even better, it's nightlife certainly lives up to expectations. Whether you are in the mood for some out-of-this-world cocktails or you're wanting to let off some steam and dance till you drop, the Hong Kong nightlife will have something for you. Check out some of our recommendations to ensure that you have the best time out when you head into the night;
A go-to for locals and visitors alike as, after all, there's something quite cathartic about singing your heart out with a bunch of friends isn't there? You can sing anything here from modern numbers to classic hits. Book out a room and enjoy the specials at happy-hour on drinks and even get food delivered while you party the night away. There's also a great common area to head to if you need a break, complete with beer pong and darts – usual pub games and fun. A great place to unwind, de-stress and have fun!
The place to be for tourists, expats, and locals to get together and party the night away. This is where you want to go if you like to party hard. Commonly called LKF, this street is a bustling place at nightfall and the popular street holds over 90 restaurants and bars for you to explore and hop between for the evening. Things can get pretty crazy here, so only the brave party-goers should venture out to this area in the small hours!
One of the hippest and high on the list of "must-visit" clubs of Hong Kong is Volar. Set up with a super-cool futuristic design complete with neon lights that bring on a 'Tron'-like vibe, this club has two different rooms for you to party in with different genres of music (EDM and Hip-hop). There's a great bar with good drinks deals, but be warned, this place gets very busy and sometimes can even fill up at weekends. Be prepared to queue and get in early!
One of the biggest and most popular clubs in Hong Kong which attracts the fashionable elite is PLAY. Here you'll find an expansive dancefloor, a VIP Perignon Champagne Lounge and bar area with lots of seating; leaving it up to you to decide what kind of experience you're looking for on your night out. PLAY is a popular destination for musicians and DJs too and has welcomed guests such as Skrillex, B.o.B, and Afrojack, to name a few!
Only a day left til the weekend marathon begins again! See you all on Thursday as we open for the week.•ªFor table…

Posted by PLAY on Tuesday, March 12, 2019
OZONE is a must-visit for its drinks, but mostly its phenomenal view. Located on the 118th Floor of the Ritz-Carlton, Ozone is the highest roof-top bar in the world. Head up here to sip on delightfully prepared cocktails and meander through the extensive wine list while you look out at the view among the clouds. The interior is also absolutely stunning, so you can enjoy the atmosphere and the view simultaneously. Open until 03:00 am on Saturdays too!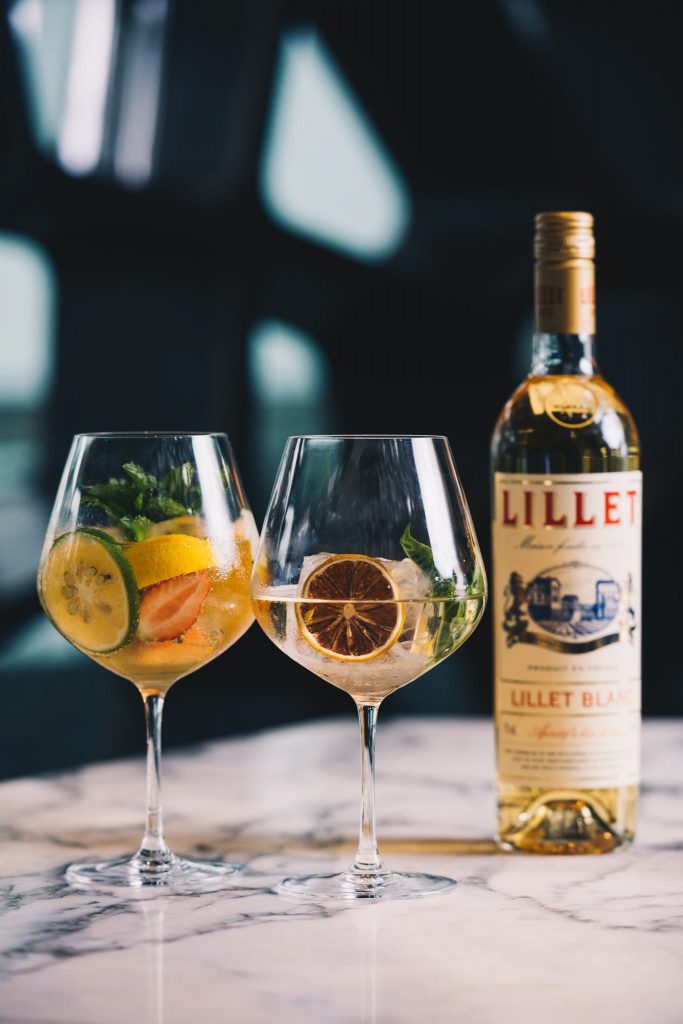 Named one of the top 50 bars in Asia, The Old Man is a cocktail bar with a difference. Serving up Hemingway inspired décor and drinks menu, every cocktail here tells a story, much like its muse. The Old Man is aptly named after Hemingway's novel The Old Man and the Sea and is a great place to visit for great cocktails and atmosphere. Find this bar in SoHo.
(As a bonus – The Old Man's sister venue The Sea by the Old Man has recently opened its doors and carries on the wonderful themes of its parent venue, as well as it's delightful cocktails!)