Leaving the Airport
Taxi
If you're looking for the most convenient and comfortable option to get you from the airport to the centre of Prague, your best choice is a taxi. Taxis are available from the airport arrivals 24/7 at a designated rank and are usually white. They operate on a meter, so the cost may vary, but a trip will usually take around 35 minutes (traffic dependent) and cost around 27€ (694 CZK). Taxis can charge for night-time pricing rates, excess luggage and public holidays. You might also have to wait for a little at peak times, as unless you book, taxis are first to come first serve.
Bus
If you're wanting something a little on the cheaper side, there is a bus that runs from the airport to the city centre also. The bus leaves from the arrival's hall at terminals 1 & 2 every 15 minutes, taking approximately 20 minutes to reach its destination. The bus cost is low at only 1.20€ (32 CZK) and can be purchased from the ticket machines at the airport. Tickets can be purchased from the driver, but they are a little bit pricier at 1.55€ (40 CZK). Note that the bus from the airport does not go directly to the city centre. It will take you to a metro station (either Mustek or Muzeum Stations) where you'll need to take a train towards the city, which takes an additional 25 minutes. The most frequent bus is the 119 that travels to Nadrazi Veleslavin station where you can take the Green Metro Line A and operates between 04:15 am and 23:30 pm.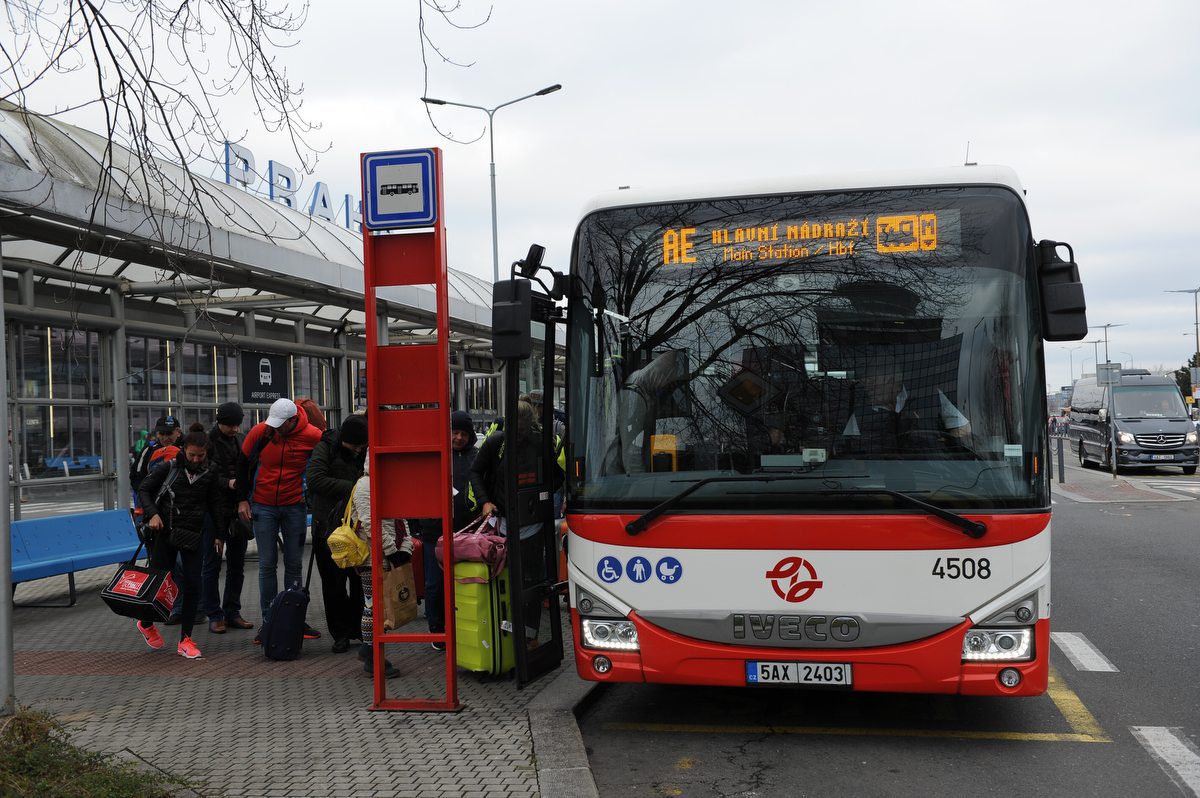 Welcome Pickups Transfer
If neither of the above options suits you, you can consider booking with Welcome Pickups. Welcome is a transfer system that provides world-class service and a unique in-destination travel experience. Welcome drivers are qualified and English-speaking with a vast amount of local knowledge. They will await you at your arrival gate and help you with your bags taking you to your hotel while providing information about Prague along the way. Best of all, its all at the same cost as a regular taxi.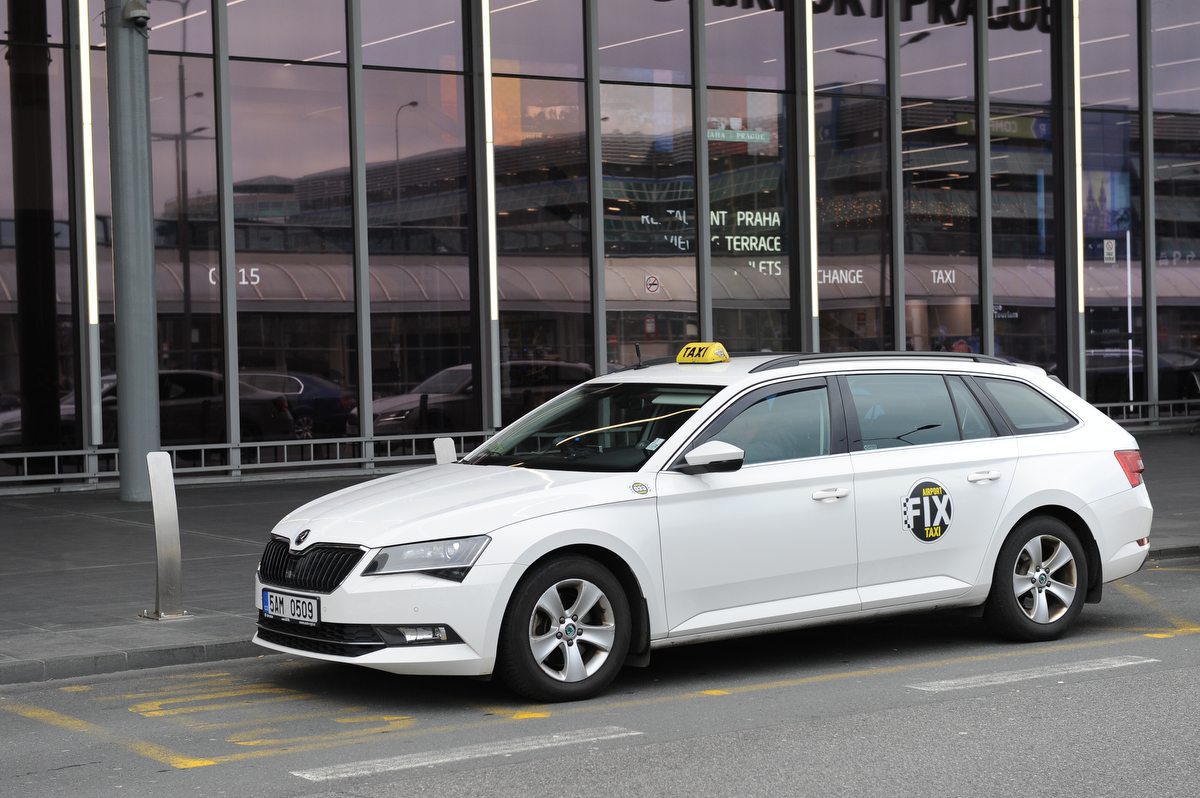 Getting around within the city
If your feet are needing a rest, there's a variety of options to get around Prague. The most popular method is by tram within the city centre, with the metro being the best to cover longer distances. It is best to make use of the public transport as a tourist and don't take taxis all the time – they're notorious for trying to rip off visitors in touristy areas – especially late at night.
Tram
The tram provides an extensive network linking most of the inner city, you're likely to be not far from a tram stop while you're in the city. Tram has full service for most hours of the day between 05:00 am – 00:30 am and some routes even operate during the night. This is by far your best bet, just remember to press the Green button before you exit if you're near it, you don't want to bear the wrath of fellow travellers if you're slow to press it!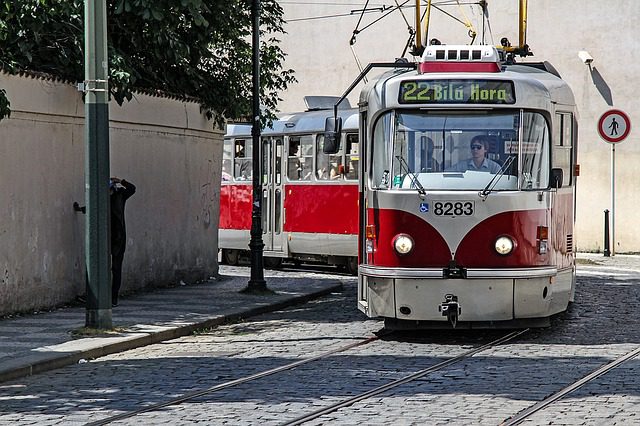 Metro
Second, to the tram, the metro is the best way to cover long distances in the shortest time. Relatively new and fast, the service operates 05:00 am – 00:00 am and is very frequent, especially in rush hour, where you can expect service every 3-5 minutes. The metro also runs to quite a few outlying suburbs if you want to adventure off the beaten track.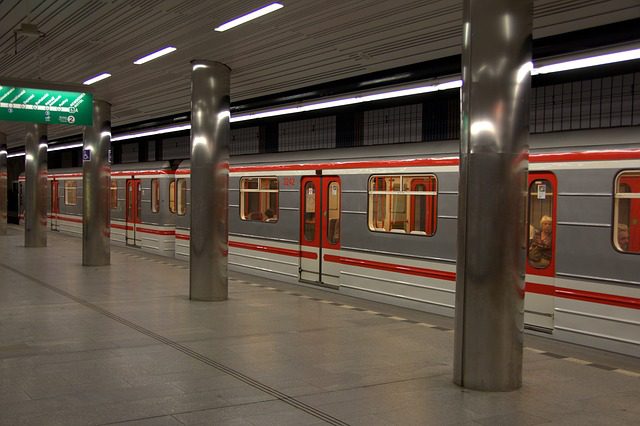 Bus
The bus in Prague is not very useful as it doesn't cover a lot of areas. The only time to use the bus would be to get to places not covered by the tram or metro or to get to and from the airport. They run around 04:30 am – 00:00 am, with limited night services available.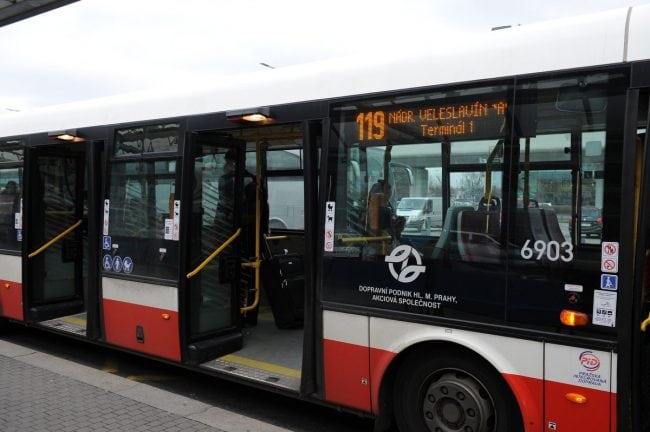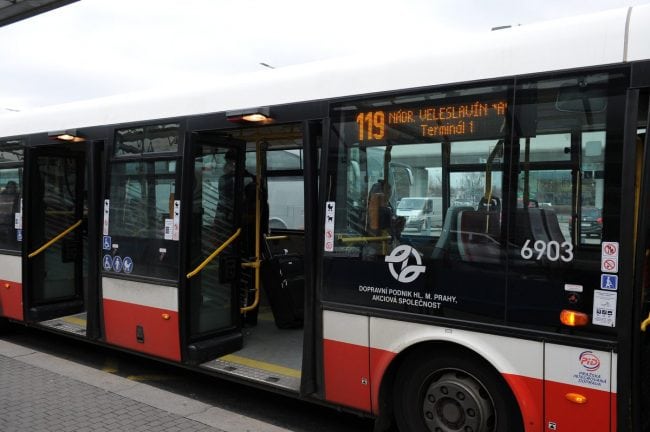 Extra Tips
A valid ticket is required for all modes of transport. Luckily, the tickets are used for all types of transport, so you'll only need to buy one to use any

Tickets are available from the machines at the stations and tram stops (these are coin only), you punch a ticket before going down the metro escalators and stamp them before getting on the tram or the bus.

Day passes are available for one or three days and make sense if you're planning on staying more than a few hours and are much more cost effective!

A full price ticket cost 1.24€ (32CZK) and are valid for 90 minutes of unlimited travel, including all your transfers.